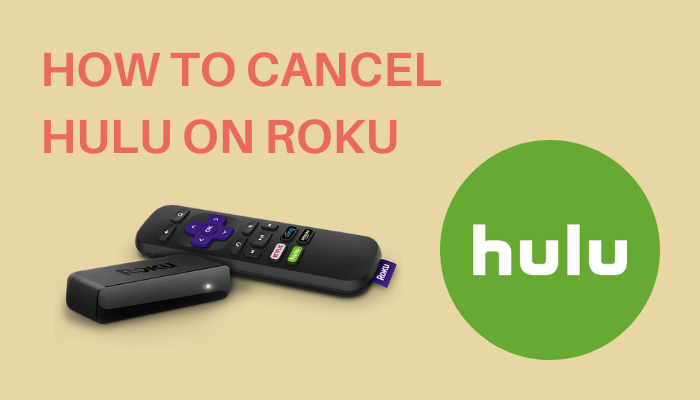 Hulu is a streaming service in the United States for watching live TV channels. It has 85+ live TV channels for streaming and it has a TV guide to support the users with the show timings. The Hulu app has plenty of on-demand content for streaming anytime. It has two types of subscriptions for on-demand and Live TV + on-demand. You can buy the Live TV + on-demand subscription in the Roku channel subscription. The procedure to cancel the Hulu on Roku is very simple and you can find it out in the below section.
Hulu streaming service subscription costs $64.99 per month for live TV channels and on-demand content. It contains ads while streaming. You can get an ad-free subscription for $70.99 per month. The subscription offers a free trial for seven days. Hulu users can stream the TV channels on two devices simultaneously. It can have six profiles per subscription for individual streaming space. The cloud DVR storage can record the live streaming for watching them offline later.
How to Cancel Hulu on Roku
(1). Turn on Roku and check the internet connection.
(2). Press the home button on the remote and select the Search option.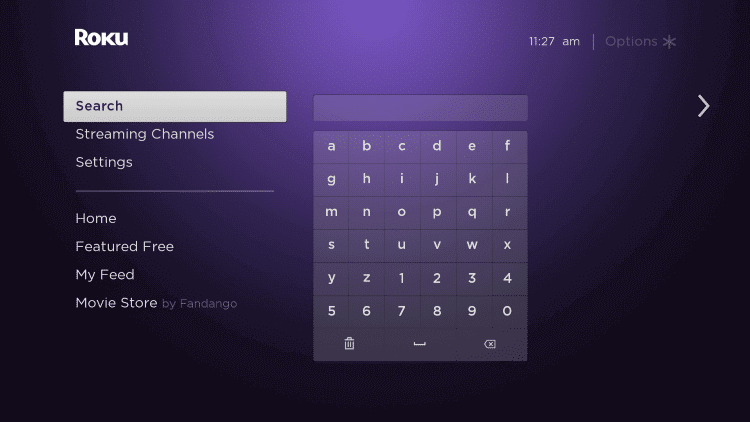 (3). Browse and choose the Hulu app.
(4). Press the * button on the remote and click Manage Subscription in the menu.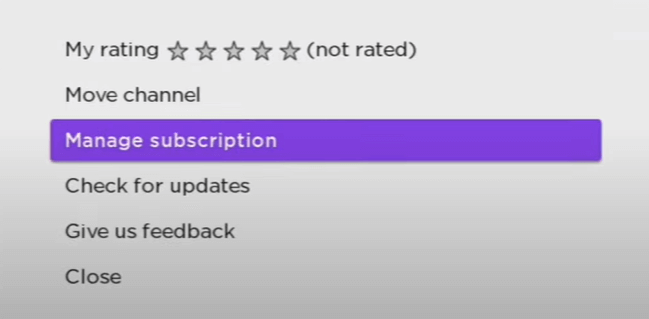 (5). Scroll down and select the Cancel Subscription option.
(6). Click the Cancel Subscription to cancel the Hulu subscription on Roku.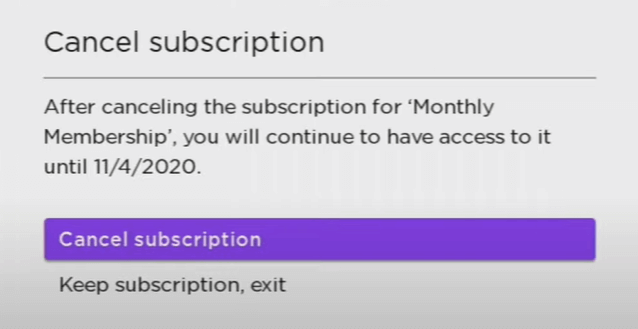 Alternative Method
We got an alternative way to cancel the Hulu subscription on Roku. It is by canceling the subscription from the Roku website.
(1). Start the PC/ Laptop and open the Google Chrome browser.
(2). Visit the Roku website and log in to your Roku account.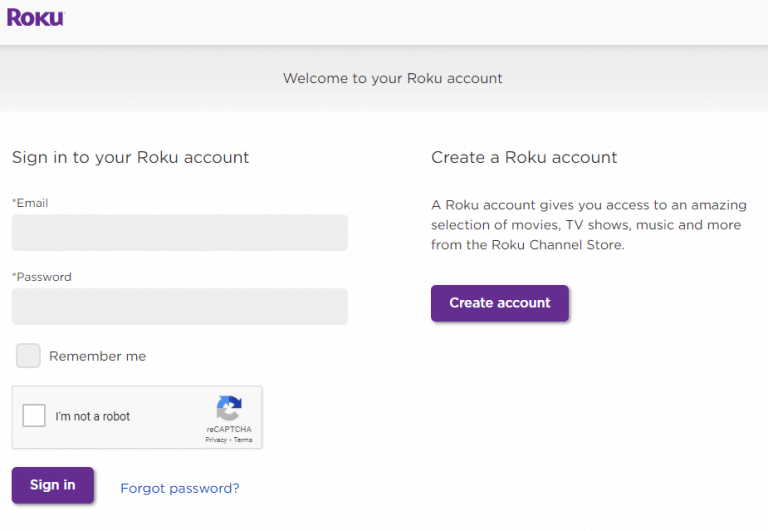 (3). Click the Manage Account option in the My Account tab.
(4). Select Manage your subscription and search for the Hulu app.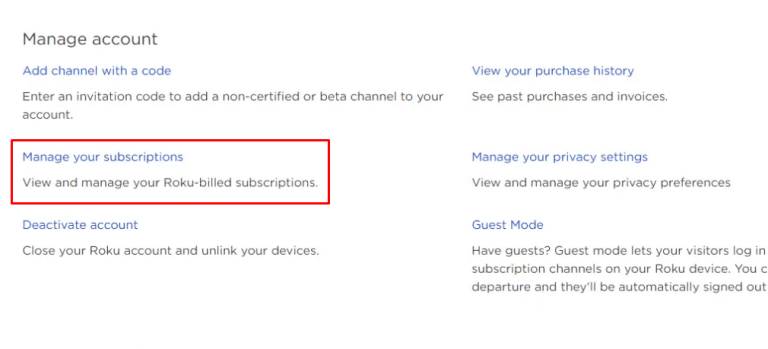 (5). Click Unsubscribe to cancel the Hulu subscription.
Thus, we have learned the various ways to cancel the Hulu subscription on Roku. You must keep in mind that the subscription bought in Roku will automatically renew for the next period. Therefore, be careful in canceling the subscription at the proper time.
In case of any doubts with the above guide, then kindly mention it in the comments section. Follow the TechOwns Facebook and Twitter pages to get to know more about streaming apps.