Showtime is a subscription-based video streaming service that allows you to stream Live TV channels, on-demand movies, series, originals, and more. It offers two subscription plans that cost $10.99/month and $99/year; each comes with a 30-days free trial. Subscribe with a Showtime subscription and get unlimited access to award-winning Showtime original series, groundbreaking documentaries, and much more without additional cost. If you feel that you don't want to continue further with your Showtime subscription, then you can cancel it at any time. In this section, we will guide you on how to cancel the Showtime subscription on Roku.
How to Cancel Showtime on Roku
If you have purchased the Showtime subscription through Roku, here are some possible ways to cancel it.
Directly on Roku device
Using the Roku website
Steps to Cancel Showtime on Roku Device
[1] Turn on your Roku device and connect it to the internet.
[2] Go to the Roku home screen by pressing the home key of the Roku remote.
[3] Click Search and enter Showtime in the search bar.
[4] Select the Showtime app and press the * button on your Roku remote.
[5] Select Manage Subscription on the pop-up screen.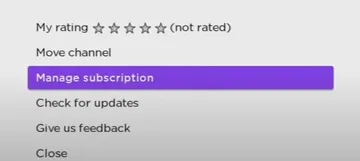 [6] On the Manage Subscription page, select Cancel Subscription to cancel Showtime subscriptions.
[7] Once again, select Cancel Subscription to confirm the cancellation.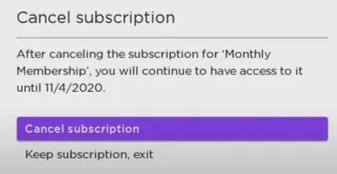 Steps to Cancel Showtime using Roku Website
[1] Visit my.roku.com on your smartphone or PC browser.
[2] Click Sign in and enter your Roku account login details.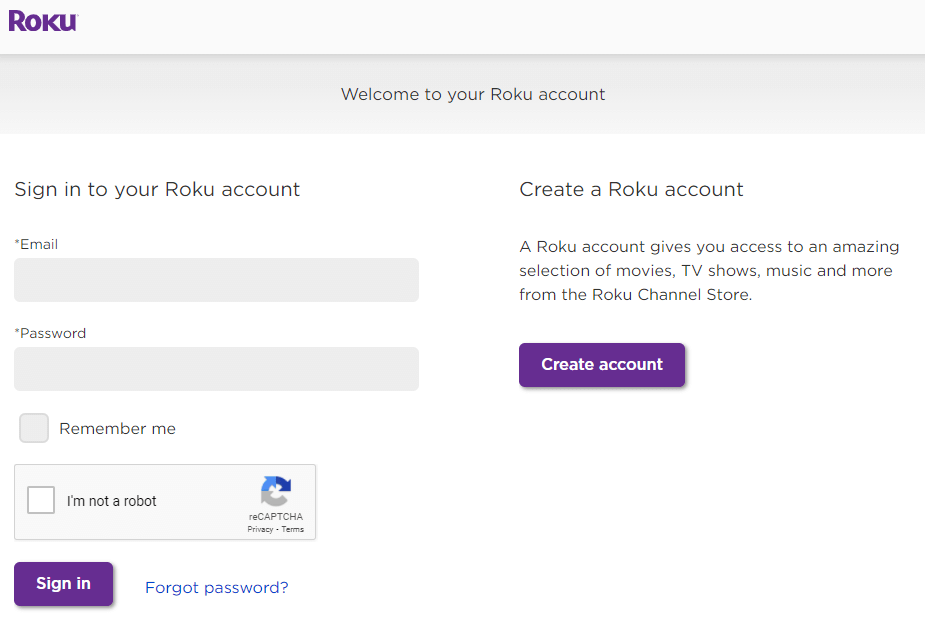 [3] Tap the profile icon on the upper right corner and select My Account.
[4] Select Manage Your Subscriptions under the Manage Account section.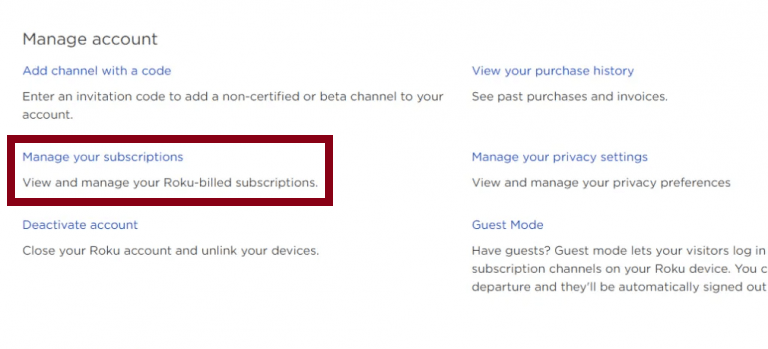 [5] From the list of available channels, select Showtime.
[6] Click Unsubscribe to cancel its subscription.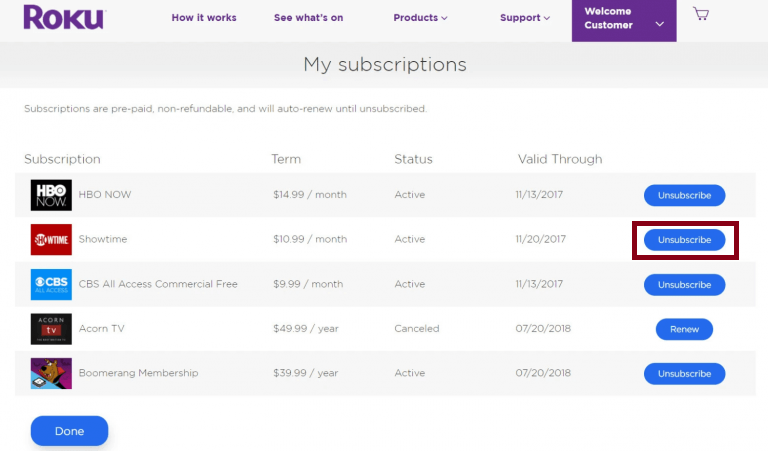 [7] Finally, click Done to confirm the cancellation.
Bonus! Cancel Showtime Subscription on its Website
If you have purchased the Showtime subscription on its official site, you need to cancel it directly on its website.
[1] Open a web browser on your PC/Laptop.
[2] Visit the Showtime website and click Sign in.
[3] Enter your account detail and tap the profile icon on the top right corner.
[4] Choose Account Settings and tap on Your Subscription.
[5] Finally, click Cancel Subscription.
With this, you have learned how to cancel your Showtime Subscription or free trial. Make sure to cancel its subscription before the billing date to avoid being charged automatically for next month. You won't get any refund, but you will get access to its features till the end of the billing cycle.
Let us know what you think about it in the comments section below. Follow our Facebook and Twitter pages to get more useful articles.
Was this article helpful?