How To
How to Cancel UFC Fight Pass Subscription
Unsubscribe from UFC Fight Pass before the billing date and avoid auto-renewal.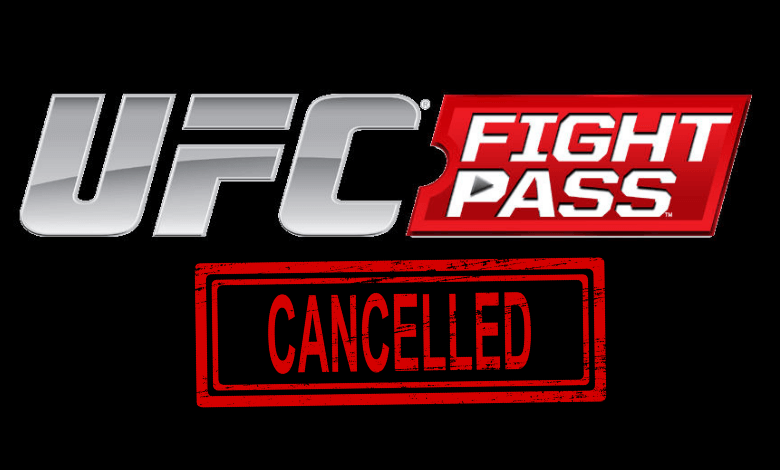 UFC (Ultimate Fighting Championship) is a popular mixed martial arts event conducted every year in the US. In order to stream the UFC live events on your mobile, computer, or TV, you need to get a UFC Fight Pass subscription. By configuring the subscription on the official UFC app, you will get access to all the live events along with access to the largest fight library. The UFC Fight Pass costs $9.99/month and $95.99/year. UFC live events can also be streamed with an active ESPN+ subscription ($4.99/month and $49.99/year), which costs lesser than UFC Fight Pass. Moreover, ESPN+ also provides access to other sports content. If you have signed up for UFC Fight Pass and want to cancel its service, you have to do it before the end of the renewal period. Otherwise, the amount will be debited automatically on the billing date.
Depending on the method that you used to sign up for UFC Fight Pass, the cancellation steps will vary.
Using Website
Using Google Play Store on Android.
Using iTunes on iPhone or iPad
Cancel UFC Fight Pass Subscription on Website
If you have signed up for UFC Fight Pass directly on its website, follow the below procedure to cancel it.
#1: Open the UFC App or visit the UFC Fight Pass website.
#2: Login in with your Username and Password.
#3: Click on My Account at the top on the UFC Fight Pass screen.
#4: Under the My Account section, click the My Subscription tab on left pane.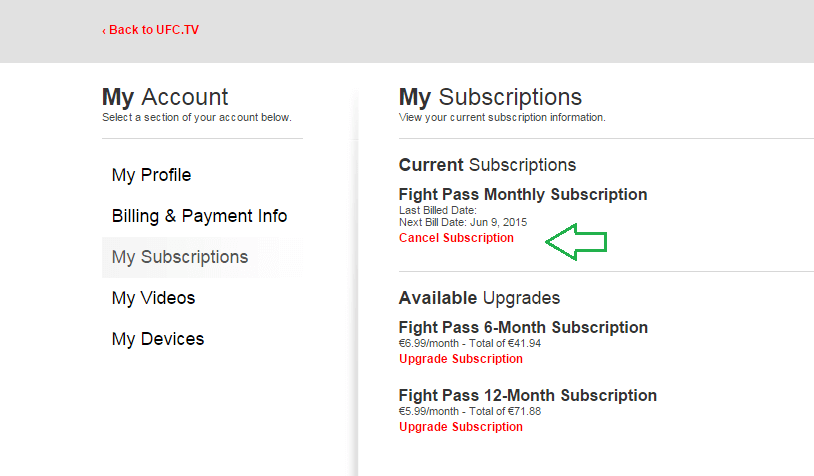 #5: Your current subscription detail will appear on the right side. Select the Cancel Subscription option located below your current subscription.
#6: Select Yes to confirm the cancellation.
Cancel UFC Fight Pass using Google Play on Android
Android users can also sign up for UFC Fight Pass by using Google Play on their smartphones or tablets. In those situations, you can't cancel the subscription from the website. You have to go through a separate cancellation procedure.
#1: Open the Google Play Store on your Android smartphone or tablet.
#2: Select the Hamburger icon at the top left of the screen.

#3: Select Subscription from the list of options.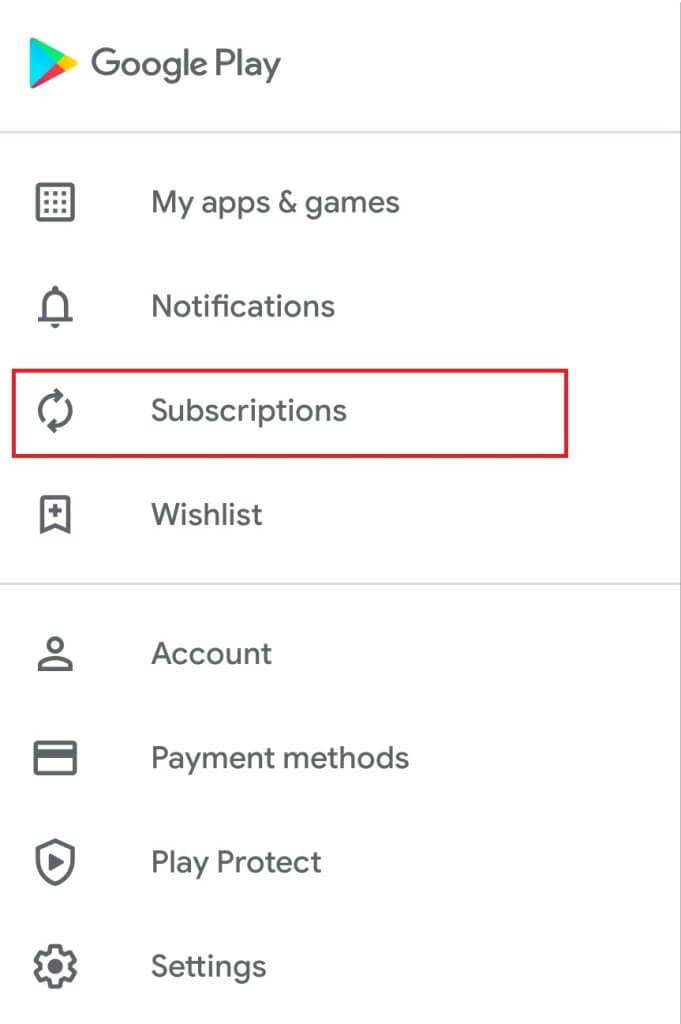 #4: Under the subscription page, you will see all your subscriptions. Find and select UFC Fight pass.
#5: Tap the Cancel Subscription option.
#6: Tap Confirm to cancel the service.
Cancel UFC Fight Pass using iTunes on iPhone or iPad
Like Google Play on Android, iOS users can sign up for UFC Fight Pass using their iTunes account. If you have signed up using iTunes, you have to cancel the subscription on iPhone or iPad.
#1: Unlock your iPhone or iPad and open Settings.
#2: Tap on your Name at the top of Settings screen.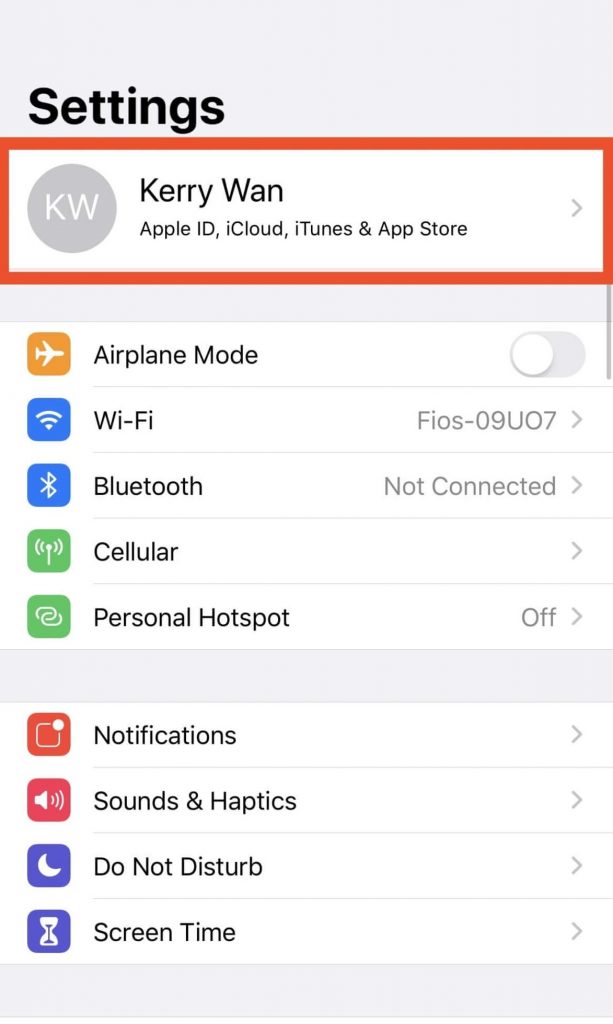 #3: Select Subscriptions. If you don't see that option, tap iTunes & App Store and then select Subscriptions.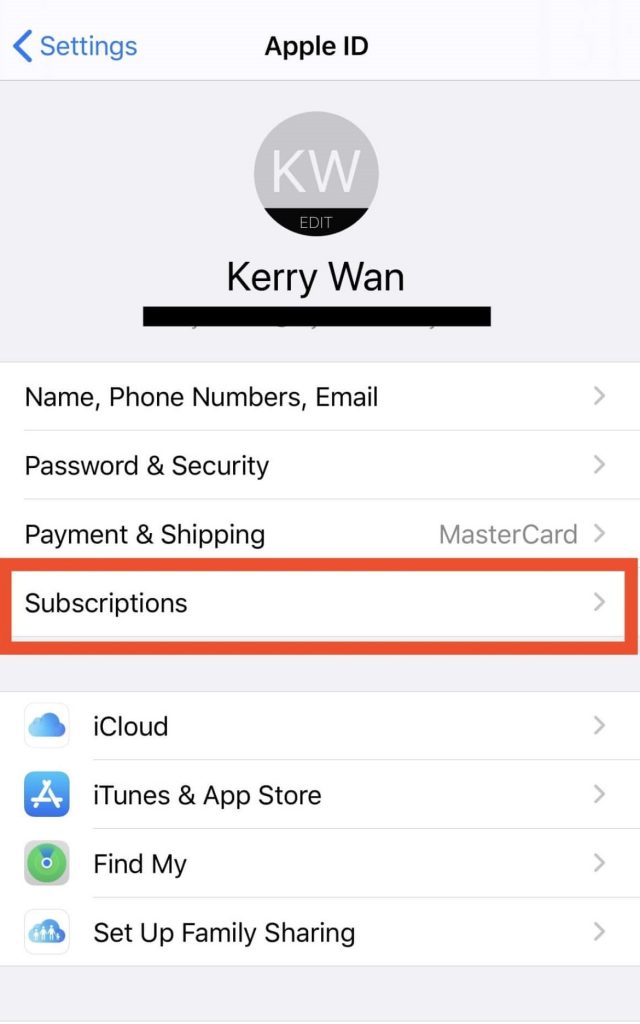 #4: Now, you will see the complete list of subscriptions that you made via iTunes.
#5: Select UFC Fight Pass and then tap Cancel Subscription to unsubscribe.
The above instructions will let you cancel the UFC Fight Pass subscription without any difficulties. There will be no money refund for your cancellation, but you will have access to your membership benefits until the next billing period.
Interested in reading more related articles? Hit the follow on our Facebook and Twitter pages to stay updated with our articles.