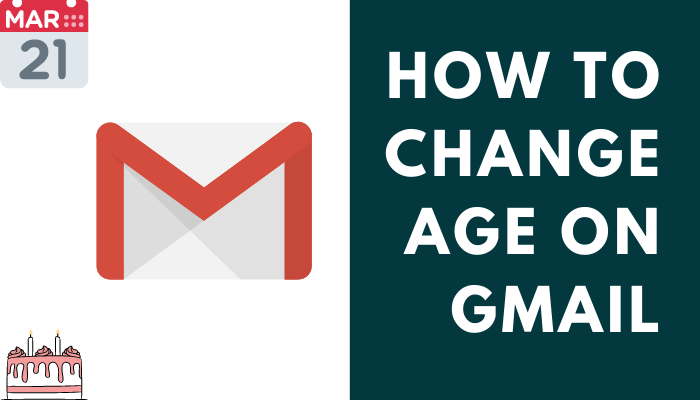 Email is the basic mode of communication in the digital world and everyone posses a Gmail ID. It has become a vital identity for registration or sign-in to the apps and websites. There are certain personal data about the user in the Gmail account, such as name, date of birth, email, contact, etc. On the Gmail account, the user's age is determined by the birthday, and you have to enter the correct date. If you have given the wrong info, then there will be a mismatch in your age. In the below section, we will discuss the procedure to change age on Gmail.
Steps to Change Age on Gmail | Verify your Birthday
The correction to the birthday can be done in the personal info section and you can perform the changes either on the PC or the smartphone.
On PC/ Laptop
(1). Open the Google Chrome browser on your PC/ Laptop.
(2). Sign in to your Gmail account. Select the Menu and choose Account.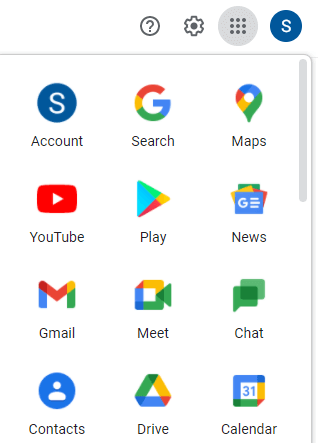 (3). Click Personal Info at the left side of the webpage.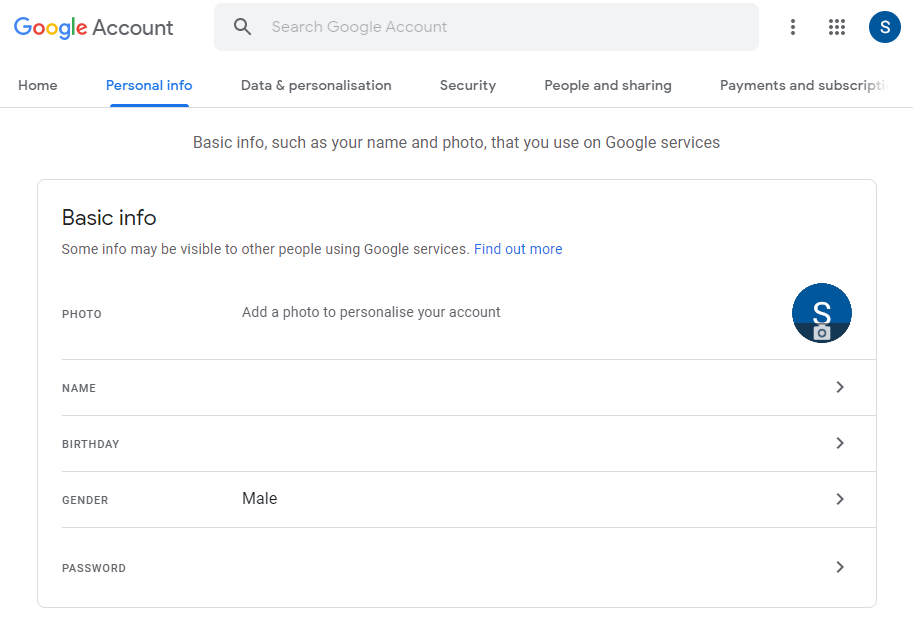 (4). Tap the Side Arrow in the Birthday and change the Birthday to the correct date.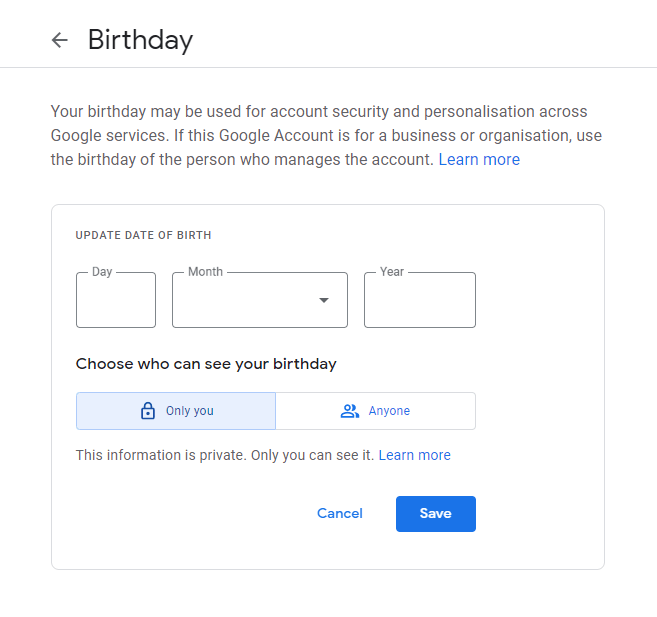 (5). Click Save and a prompt will appear with current age, select Confirm to update the data.
On Smartphone
(1). Launch the Gmail app on your smartphone and sign in with your Gmail account credentials.
(2). Select your Profile picture and click Google Account.
(3). Choose the Personal Info tab and select Birthday.
(4). Modify the day, month, year, and select Save. Tap Confirm to change the age on Gmail.
How to Change Date of Birth in Child Gmail Account
You can change the age of the child's Gmail account through the Family Link app and the parents can do it with their login credentials.
(1). On your Smart Phone, launch the Google Family Link for parents app.


(2). Choose the respective child from the family and go to the Settings.
(3). Select Manage Settings and tap Account info.
(4). Click Edit and change the child's date of birth.
(5). Select Save to update the changes in the Child's account.
Now, your age on the Gmail account is corrected with the above method. You could also change the name, password, photo, email, and phone number under the personal info section. YouTube recommends the content based on the user's age, and thereby providing the right age is important.
Kindly mention the issues and suggestions for the above article in the comments section. Follow the TechOwns' Facebook and Twitter pages to receive instant updates of our articles.
Was this article helpful?