WhatsApp is one of the popular communication apps used by people across the world. People who use WhatsApp frequently prefer to change the chat background from time to time. By default, WhatsApp displays a white-colored theme for chat messages. But, you can change it by using the pictures from the gallery, preset solid colors, or the images from WhatsApp library. If you're wondering how to set your own photo as WhatsApp wallpaper or background, here is the step-by-step guide along with screenshots.
How to Change Background on WhatsApp?
The chat background or wallpaper on WhatsApp can be changed directly from its settings.
(1) Open WhatsApp and tap the three-dot menu icon on the top right corner.
(2) Select the Settings menu.
(3) Select the Chats menu.
(4) On the next screen, tap the Wallpaper menu.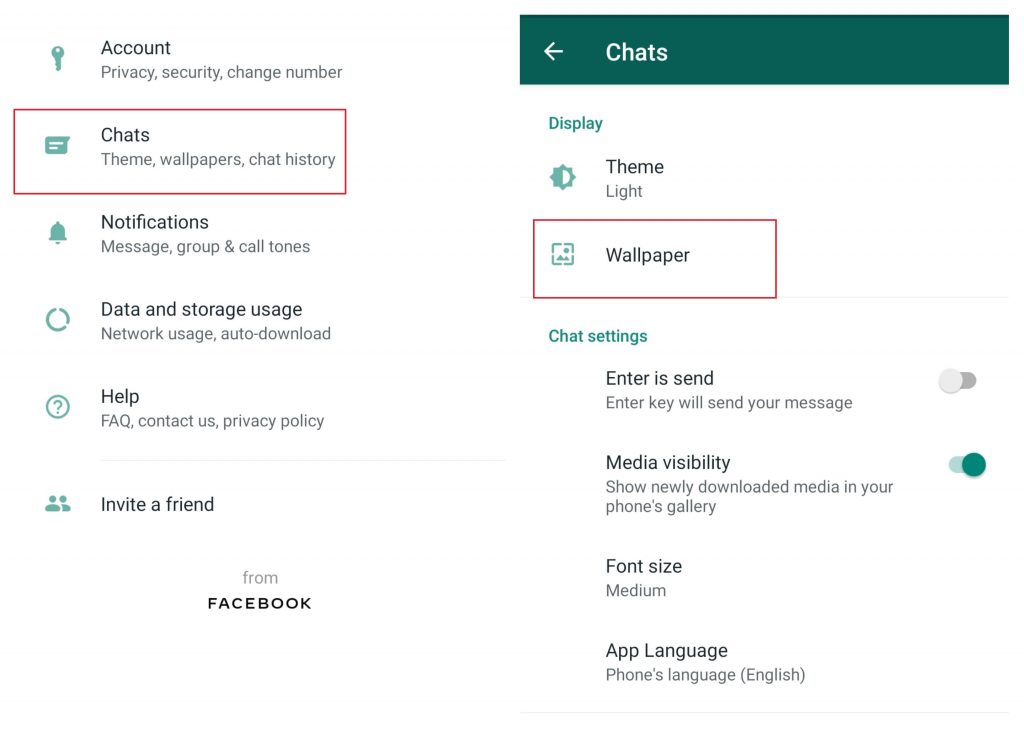 (5) WhatsApp will display five options:
No Wallpaper – To remove the wallpapers that you set.
Gallery – Select images from your gallery to set as wallpaper.
Solid Color – Select solid color wallpapers.
Wallpaper Library – Download and set wallpapers from WhatsApp library.
Default – Reset the wallpaper settings to default.
(6) Once you selected the image, a preview of the image will appear on the screen. Adjust it according to your need.
(7) Tap Set to complete the process.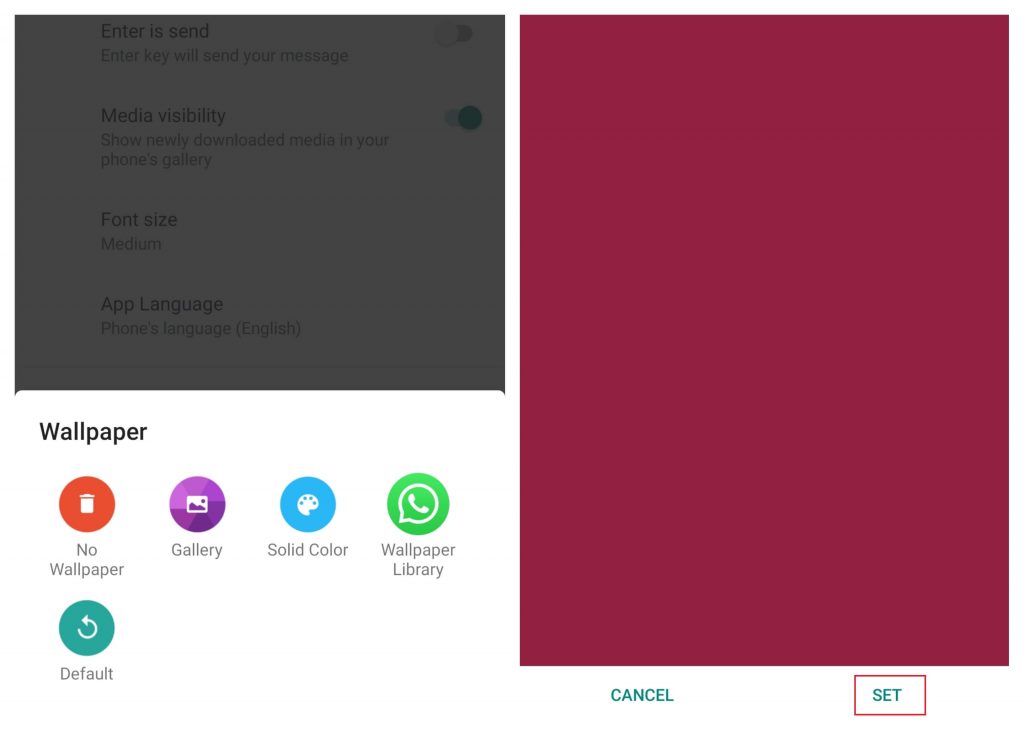 Set Wallpaper Directly from Chat Window
You can also change the background directly from the Chat Window.
(1) Launch a WhatsApp and open the conversation that you want.
(2) Tap the three-dot menu icon on the top right corner and select the Wallpaper section.
(3) Select your image and then, click SET to change the background.
Change Chat Background on WhatsApp Web Version
The web version of WhatsApp also supports changing chat wallpaper. But, you can select only the solid colors offered by WhatsApp. You can't use the images stored locally on your device.
(1) Log-in to the WhatsApp web version and tap the three-dot menu icon.
(2) Select Settings.
(3) Tap Chat Wallpaper located below the Theme section.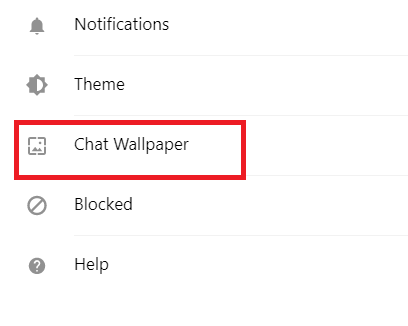 (4) Select and set the color that you want.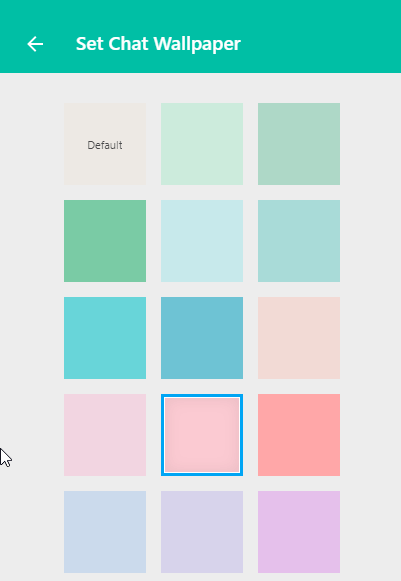 The procedure to change WhatsApp remains the same for Android and iPhones. Use the comments section to shot your queries and feedback.
Follow us on Facebook and Twitter for more WhatsApp tutorials and latest updates.
Was this article helpful?