Key Highlights
Open Cash app → Home icon → Linked Accounts → Select the card → Three-dotted icon → Replace Card → Enter the new card details → Add Card.
Cash App is one of the effective ways to transfer money to your friends and family easily with a single tap. For money transfers, you need to link a bank account or debit/credit card with the Cash app. Sometimes, you may need to change or replace the existing card on the Cash app for certain reasons. For that, you can find the easiest option within the Cash app. There is no need to call the customer team.
Note – Removing your card or bank account is very essential when you want to delete the Cash app account.
How to Change Your Debit or Credit Card on Cash App
1: Open the Cash app on your iPhone or Android.
2: On the main page, select the Home icon on the left bottom corner.
3: Select the Linked Accounts option and select the Credit or Debit card you want to change.
4: By selecting a card, it will open the card details. Click on the three-dotted icon at the top right corner.
5: Select the Replace Card button.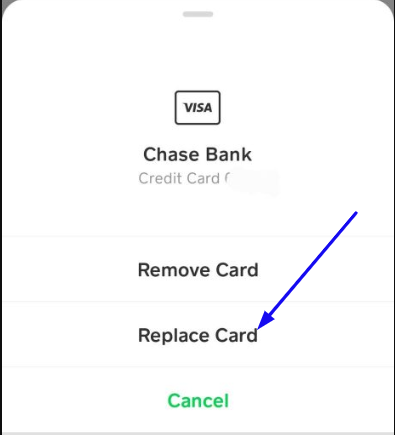 6: Enter the required details of the new card and tap the Add Card button.
If you have linked a bank account, select the bank account and follow the same procedure.
How to Remove a Card or Bank Account From the Cash App
If you like to remove the Debit/Credit card from the Cash app,
1: Open the app and select the Home icon in the bottom left corner.
2: Select the Linked Accounts option.
3: Select the Debit/Credit card or bank account that you wanna remove.
4: Select the three-dotted option like in the previous step.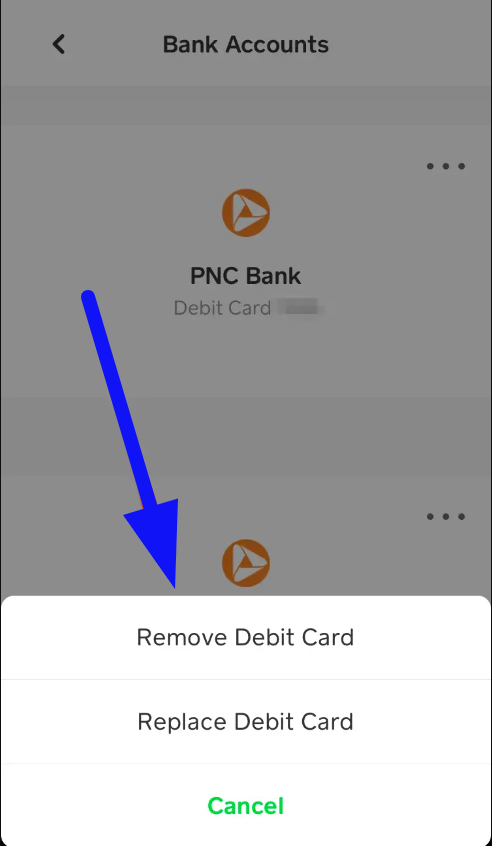 5: Select the Remove Debit/Credit card option. It will remove the card from the Cash app immediately.
Tips! Are you wondering how to manage your expenses? View our curated list of best budgeting apps for iPhone and manage your expenses easily.
Frequently Asked Questions
How to change the name on the Cash app?
To change the name,
→Select the Profile menu icon on the home page.
→Select the Personal option from the list of options.
→Choose your name and replace it with the new name.
How to change the pin of my Cash app card?
To change the Cash pin, select Profile icon → Privacy& Security → Change Cash Pin → Enter the new pin → Confirm New Pin.
How to change the Cash app card design?
→On the Home screen, select the Cash Card tab.
→Now, select the Design a New Card option.
→Follow the prompts to change your Cash Card design.
Was this article helpful?