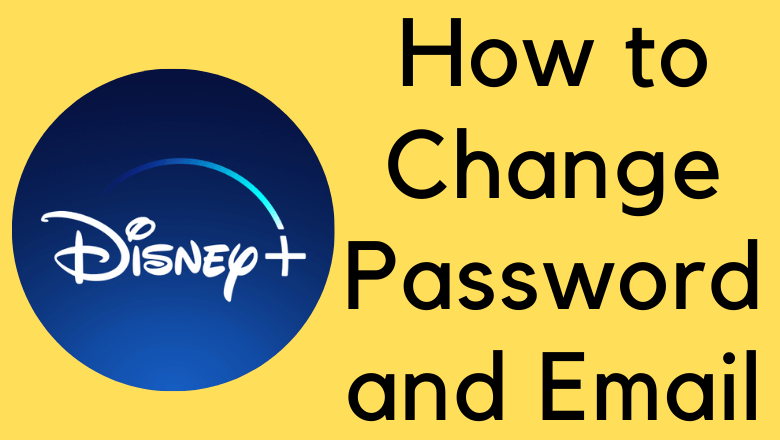 Disney Plus is one of the best streaming services to watch movies, TV shows, series, documentaries, animation, and much more. Like Netflix, Disney plus also allows multiple profiles, so you can share your password with your friends and families to use your Disney Plus account. For various security reasons, Disney Plus allows you to change your current password using the mobile app or web browser. Changing your password frequently will keep your account safe and secure. But, make sure to provide a strong password to stay away from hackers.
Mobile app/Website – Log into the Disney+ account > choose Account > Click Change Password and enter your new password twice.
How to Change Disney Plus Password
[1] Launch Disney plus on your smartphone or visit https://www.disneyplus.com/ on the desktop.
[2] Log in to your account and tap the profile icon.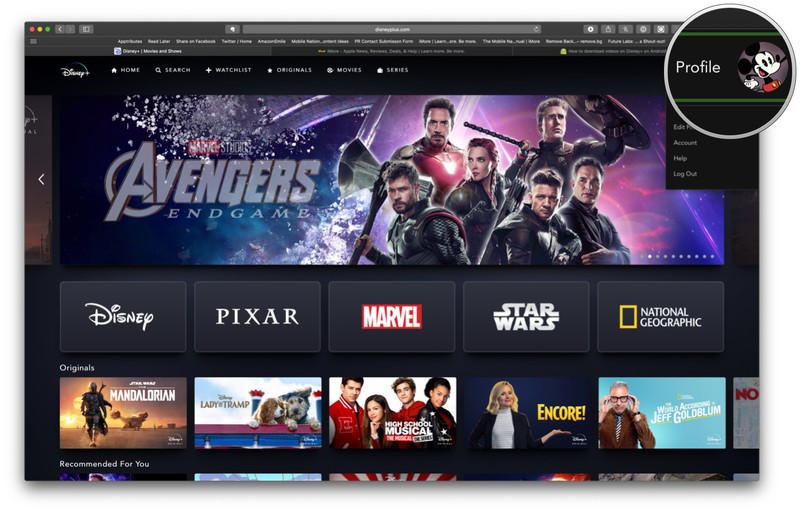 [3] Select Account from the menu.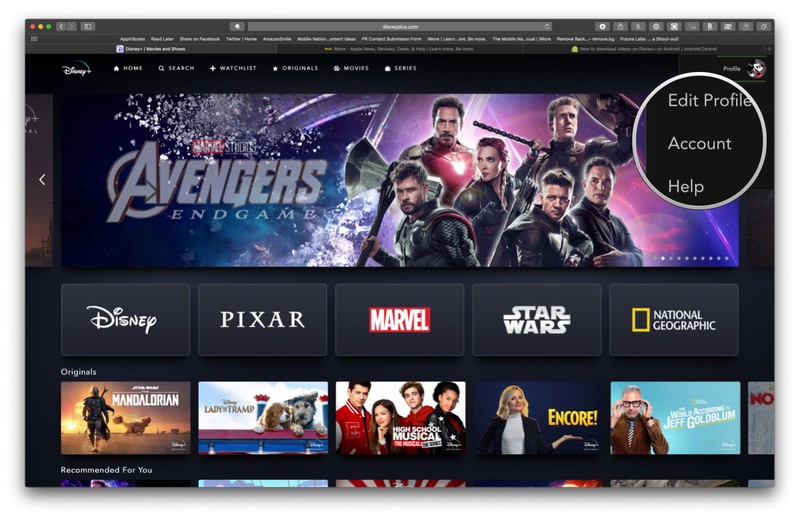 [4] Click on Change Password.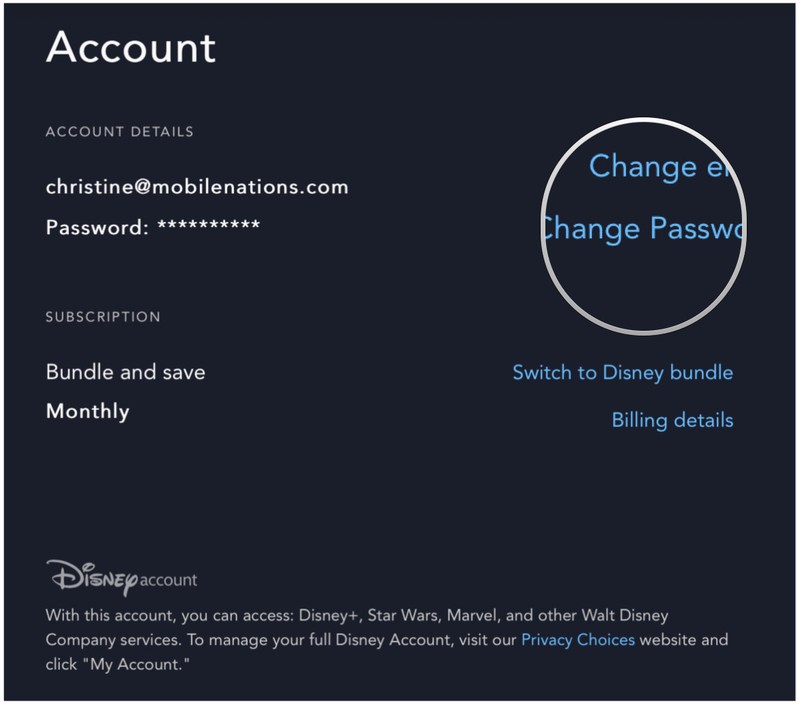 [5] Enter your current password associated with the Disney Plus account.
[6] Enter the new password for your Disney plus account.
[7] Once done, click Save to save the changes.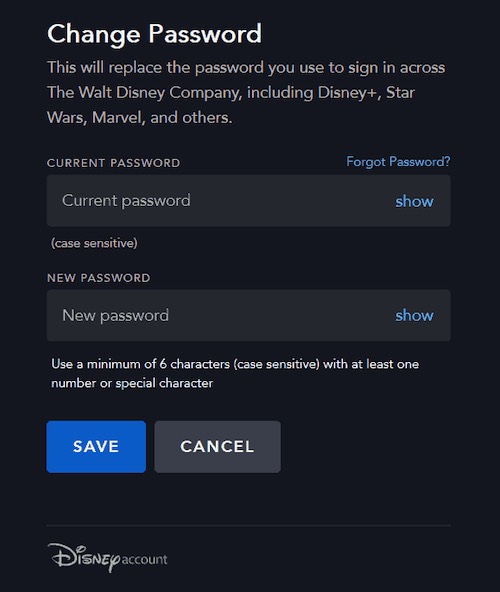 Your new password will be saved, and you will be redirected to the Account screen.
How to Reset Your Password Through Login Page
If you can't remember the current password of Disney Plus, you can reset it from the login screen.
[1] On the Disney Plus home page, click Log In.
[2] Enter your email address and click Continue.
[3] In the password field, tap Forgot password.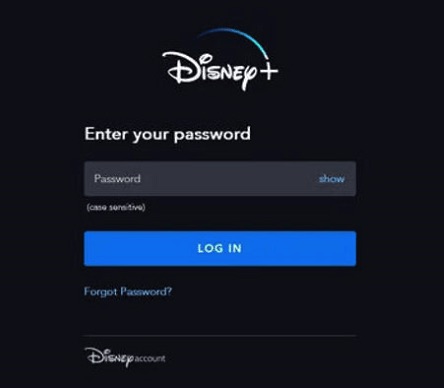 [4] Now, you need to check your email and retrieve the six-digit code. It will take up to 15 minutes to receive it.
[5] If you don't receive the email, click the Resend option.
[6] Enter the six-digit code in the provided box and click Continue.
[7] Enter your new password and click Save.
How to Change Disney Plus Account Email
[1] Log in to your Disney+ account on your web browser.
[2] Tap on your profile and click Account.
[3] Click the Change email located next to the current email address.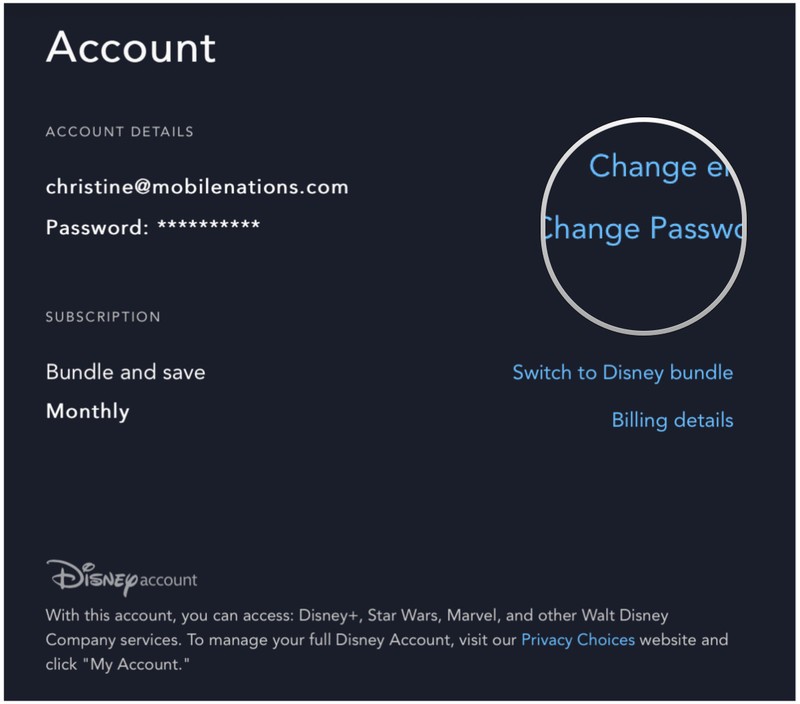 [4] Enter the new email address you want.
[5] Enter your current password and click Save to save your new email.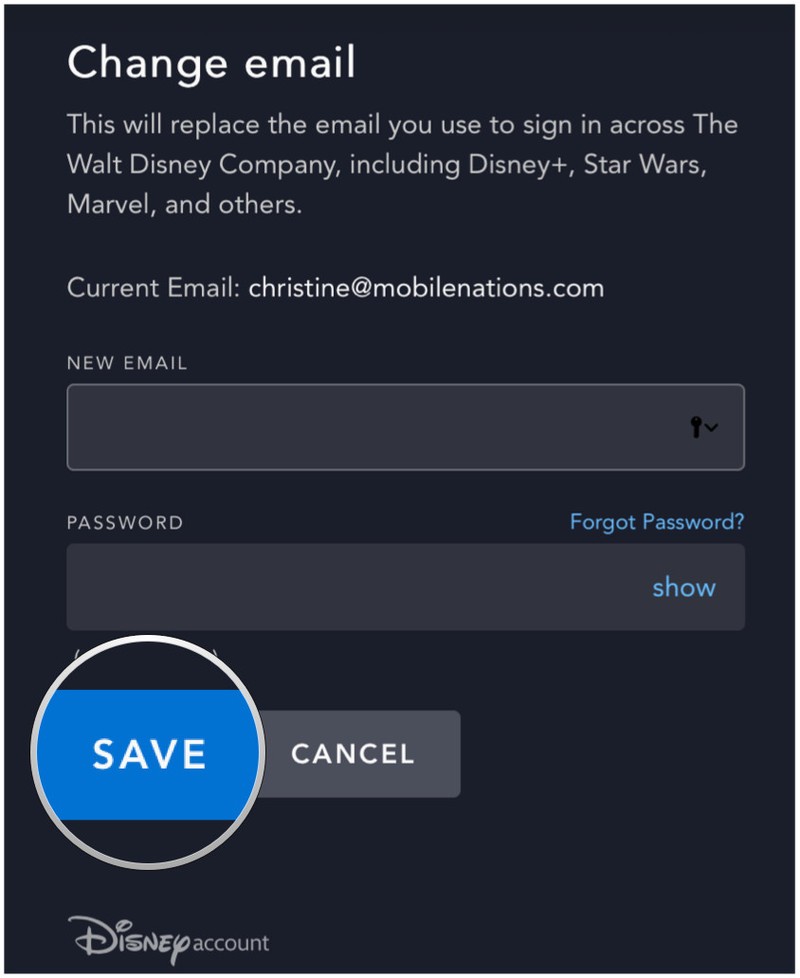 After changing your password or email, you need to re-login on all the devices that have your Disney plus account.
Related – How to Cancel Disney+ Subscription
Frequently Asked Questions
1. When you change your Disney Plus password, does it log everyone out?
Yes, you will be immediately logged off on all the associated devices.
2. How many devices can be logged into Disney Plus?
Disney+ allows four devices to stream movies and TV shows simultaneously.
3. Can you share the Disney Plus password?
Yes. But, according to Disney+ Terms of Use, sharing your password with others is forbidden.
Was this article helpful?