Key Highlights
Desktop: Visit the eBay website and change your password under Personal information and privacy settings.
Mobile app: Open the eBay app and change the password under Sign-in and security options.
Like Amazon, eBay is an online marketplace where people buy and sell various items at affordable prices. You must configure the account credentials and other personal information to purchase the products. So you have to secure your account by changing its password regularly. eBay offers users the option to change or reset their password if they feel insecure or can't remember the current password. You can change it easily using the mobile app or website.
How to Change eBay Password Using Desktop or Laptop
[1] Open the default web browser on your PC and visit the eBay website [https://www.ebay.com/].
[2] Navigate to the top of the screen and click on your Profile name. Then, select Account Settings from the drop-down.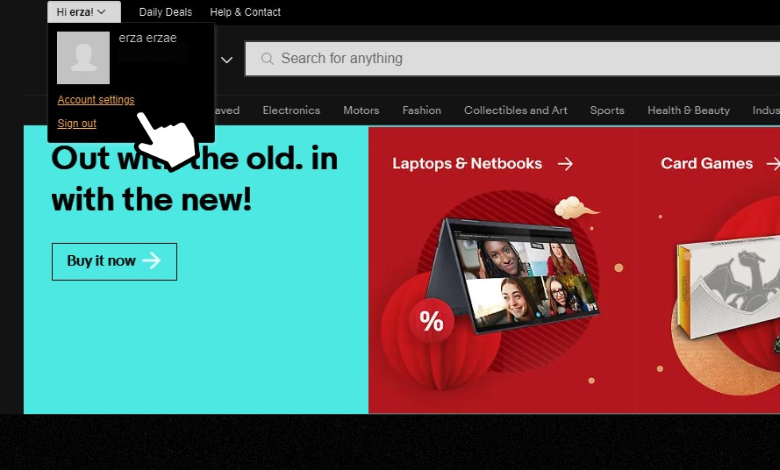 [3] Then, select Sign in and security under the Personal Information and privacy section.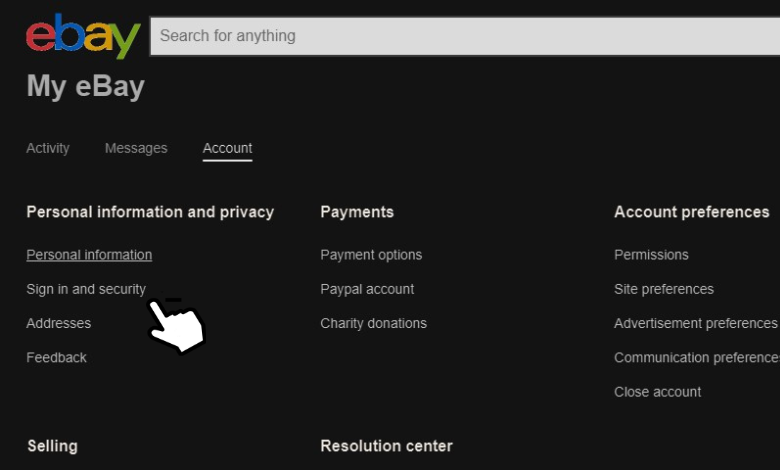 [4] After that, provide your old password and click Sign in.
[5] Next, click on the Edit option next to the Password option.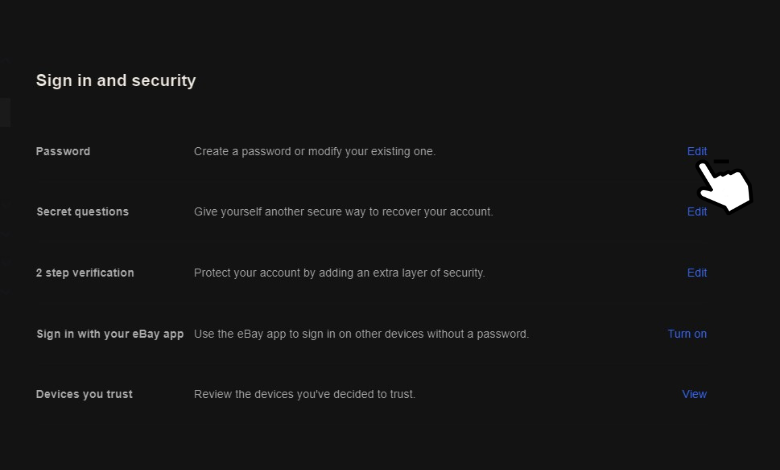 Note: For security purposes, you need to enter the old password again.
[6] Once done, enter your current and new password on the Sign in and security page. Finally, click on the Save button.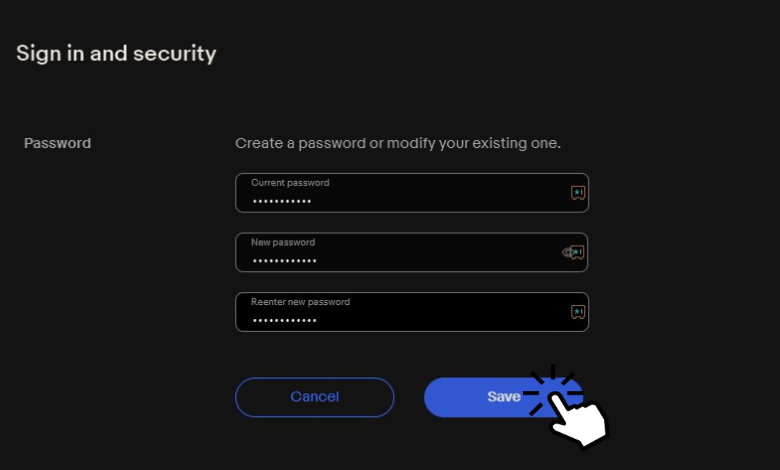 [7] Now, you'll be redirected to a sign-in page. Sign in with your new password to continue with the site.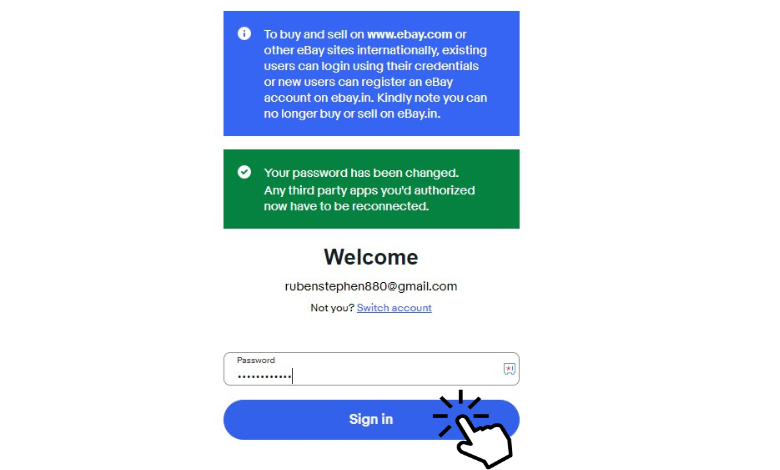 Tip! You can delete your eBay permanently when you aren't interest in using this platform anymore.
How to Change eBay Password on Mobile App [Android & iPhone]
[1] Open the eBay app on your smartphone and sign in to your account with credentials.
Note: If you don't have the eBay app on your smartphone, you can install the app via App Store or Play Store.
[2] Click My eBay at the bottom and select the Settings option.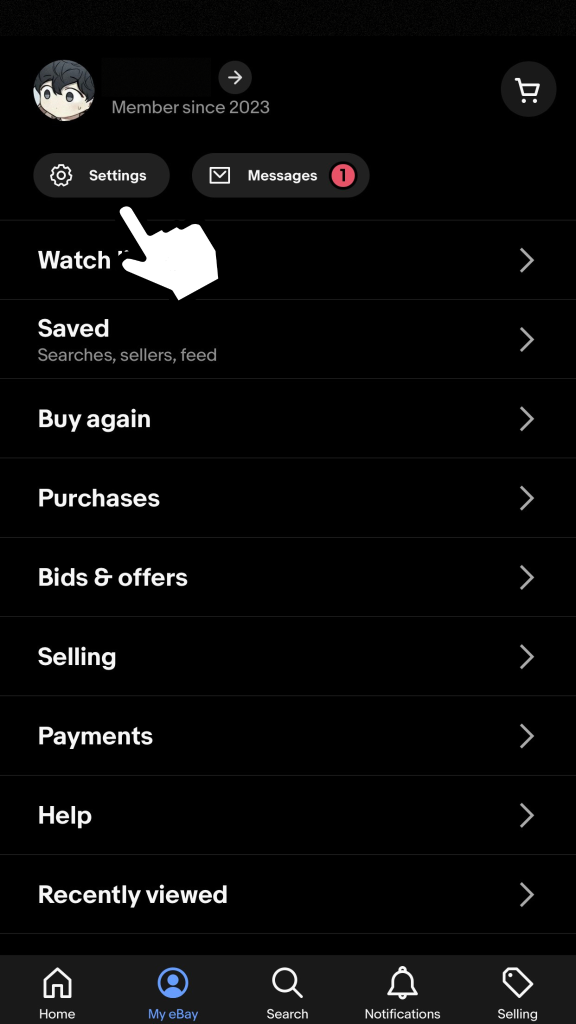 [3] Under Settings, click Sign-in and security from the list of available options.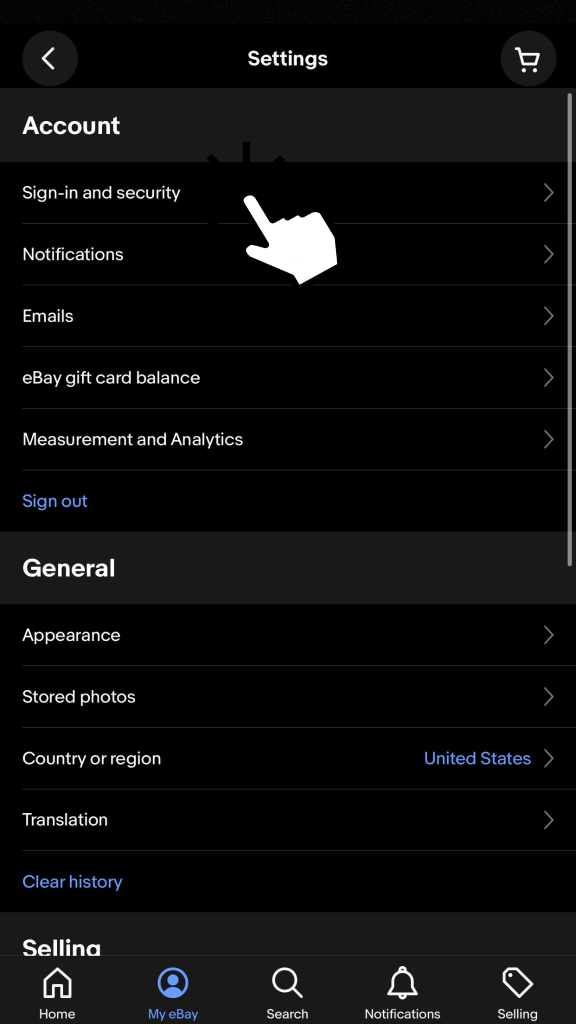 [4] After that, select Change Password.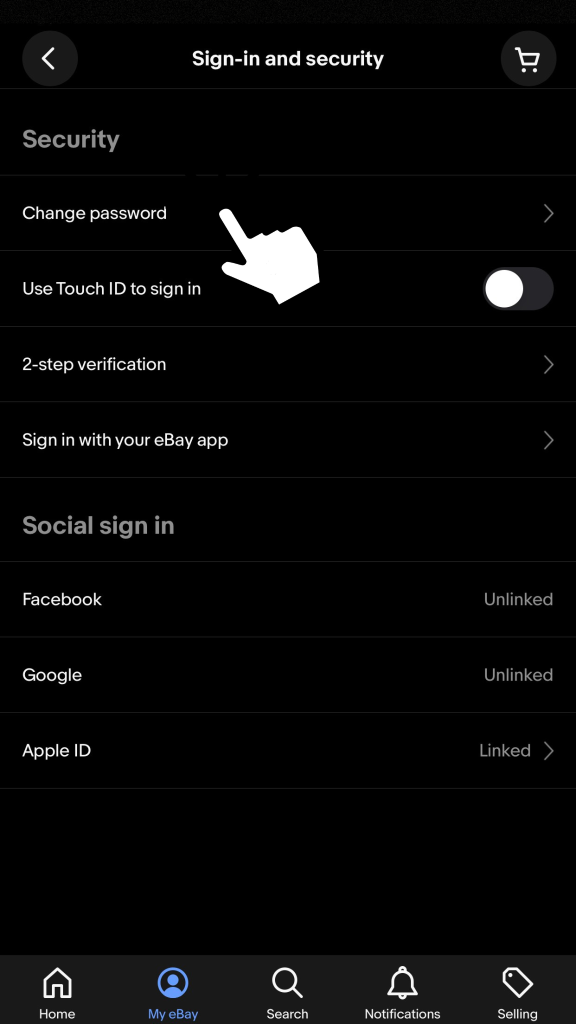 [5] Now, you'll be redirected to a sign-in page.
[6] From there, you will be asked to enter the login details. Enter your email address and click on the Continue button.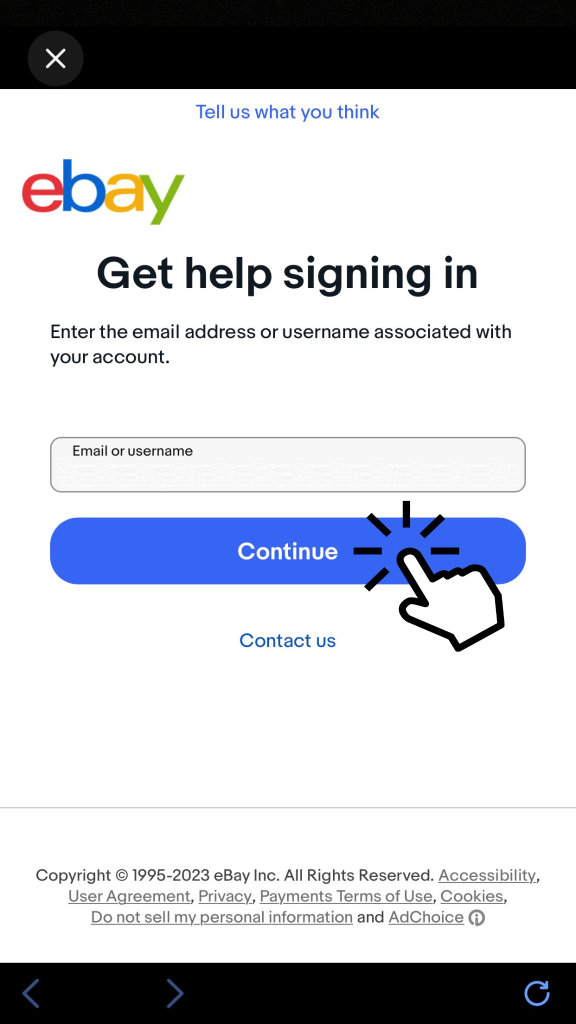 [7] Click on Receive Email, and the password-changing link will be sent to your associated email address.
[8] Now, open the link from your mail and select Confirm to change the password.
[9] Enter your new password and tap Continue to change your eBay password. You will also receive a confirmation mail for the change of password.
How to Reset the eBay Password When Forgotten
The above methods are applicable only if you know the current password. In case of a forgotten password, you need to access the reset link.
[1] Visit the eBay website [https://accounts.ebay.com/acctxs/user].
[2] From there, enter your email address and tap on the Continue button.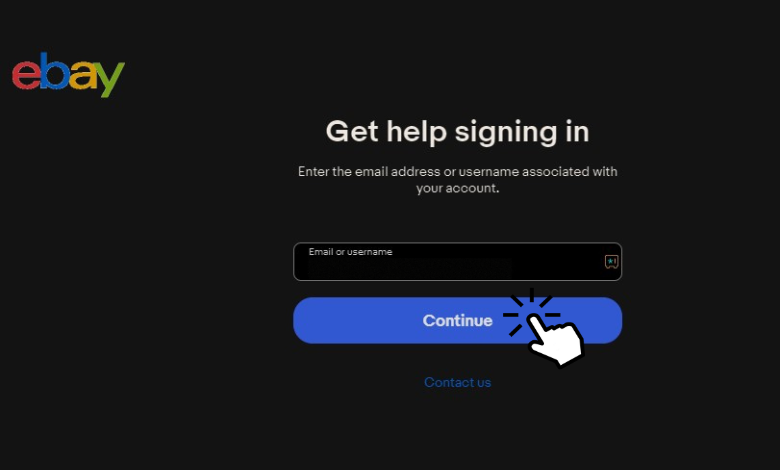 [3] On the next screen, select Receive Email or Receive Text. eBay will send you a link to your registered email address or mobile number.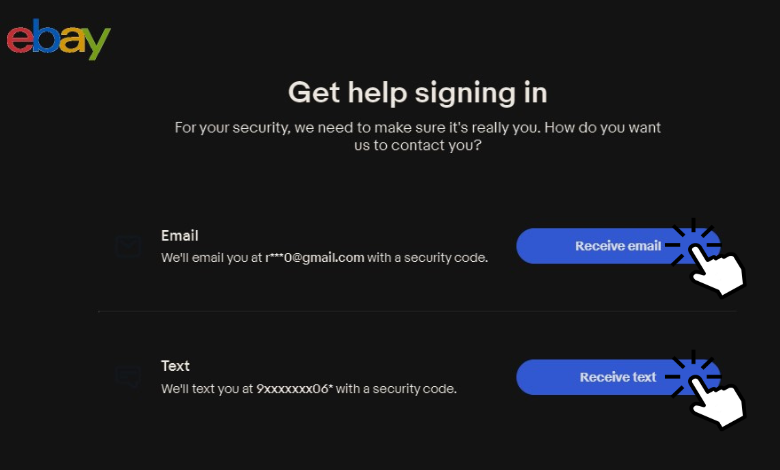 [4] Open the link from your mailbox or message and select Confirm to reset the password.
Note: The password reset link will be valid only for 24 hours.
[5] Now, enter your new password and click on Continue.
[6] After resetting the password, you will receive a message stating, "Congratulations! Your password has been reset."
What is the Strong Password for eBay?
While creating a new password, ensure it fulfills all the following requirements:
Include uppercase & lowercase letters.
Include numbers & symbols.
Don't use the password you used on another website or app.
Don't include your date of birth, name, or personal data in the password.
How to Set Up Two-Factor Authentication on eBay
Two-Factor Authentication (2FA) is a security measure that requires two different forms of authentication to verify a user's identity. As for eBay, you can set up 2FA on both web and mobile apps.
It will help you to secure your eBay account by adding an additional layer of protection.
[1] Log in to your eBay account and click the Account Settings option under your username.
[2] Click Sign-in and security option under the Personal information and privacy section.
[3] After that, click the Edit option next to 2-step verification.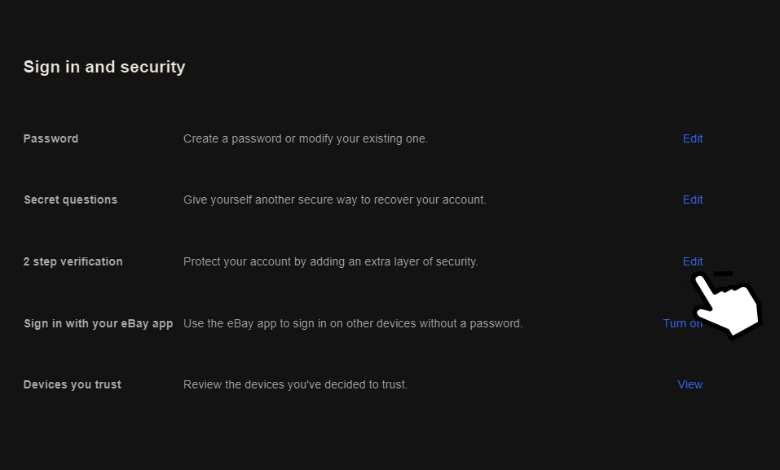 [4] After confirming your eBay password, you can set up the two-factor authentication feature by either using the eBay app or via text message.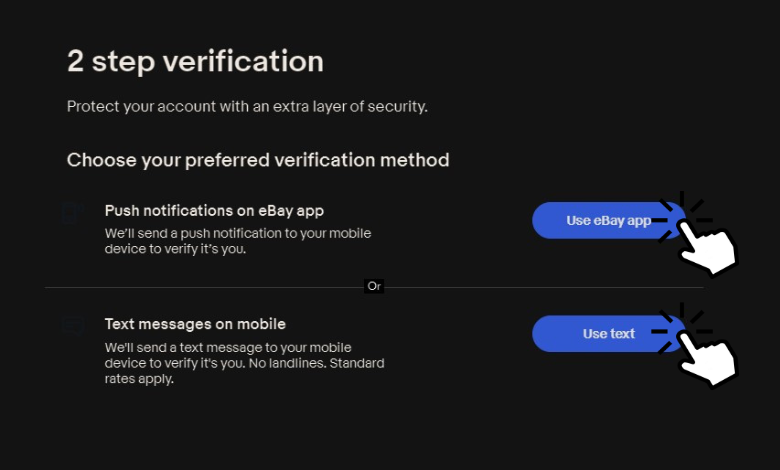 [5] After that, turn on the two-step verification on your mobile app by following the on-screen instructions.
Note: You can turn on two-step verification on the mobile app by selecting My eBay → Settings → Sign in and security → 2-step verification → Use the eBay app → Continue → Verify eBay.
[6] From the next page, click Continue.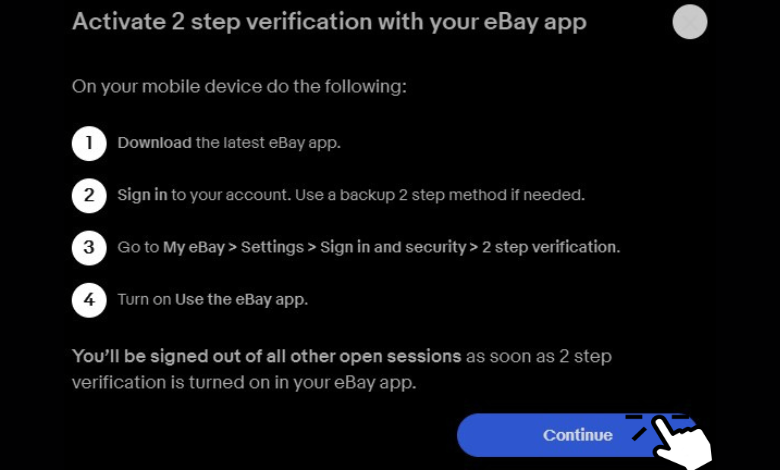 [7] Finally, a Success message will display on your screen.
Frequently Asked Questions
Why is my eBay password not working?
If your password doesn't work or you can't change your password, troubleshoot it by clearing the app or browser cached data and cookies.
Why does eBay keep asking me to reset my password?
If any suspicious activity occurs, eBay will request you reset the password.
Was this article helpful?