Key Highlights
You can easily modify or rename the iPad name on your Device Settings or using iTunes.
Like iPhone, Apple offers similar features to iPad. Moreover, it lets users rename or change their iPad device name anytime they wish. People commonly change their device names to keep them unique or when they feel bored. Changing the name helps others easily identify your device, especially when sharing files via AirPlay, AirDrop, and more. Changing the name on iPad isn't a big task that can be easily modified within a few minutes.
How to Change iPad Name on Settings
There is only one way to change your iPad's name, and you can change it directly from the device settings. At the same time, you should remember that you can't change the iPad name by logging into your iCloud account on a browser.
[1] Switch on your iPad and select the Settings app.
[2] Scroll down the left side menu pane, and click General.
[3] On the right-hand side, hit the About menu.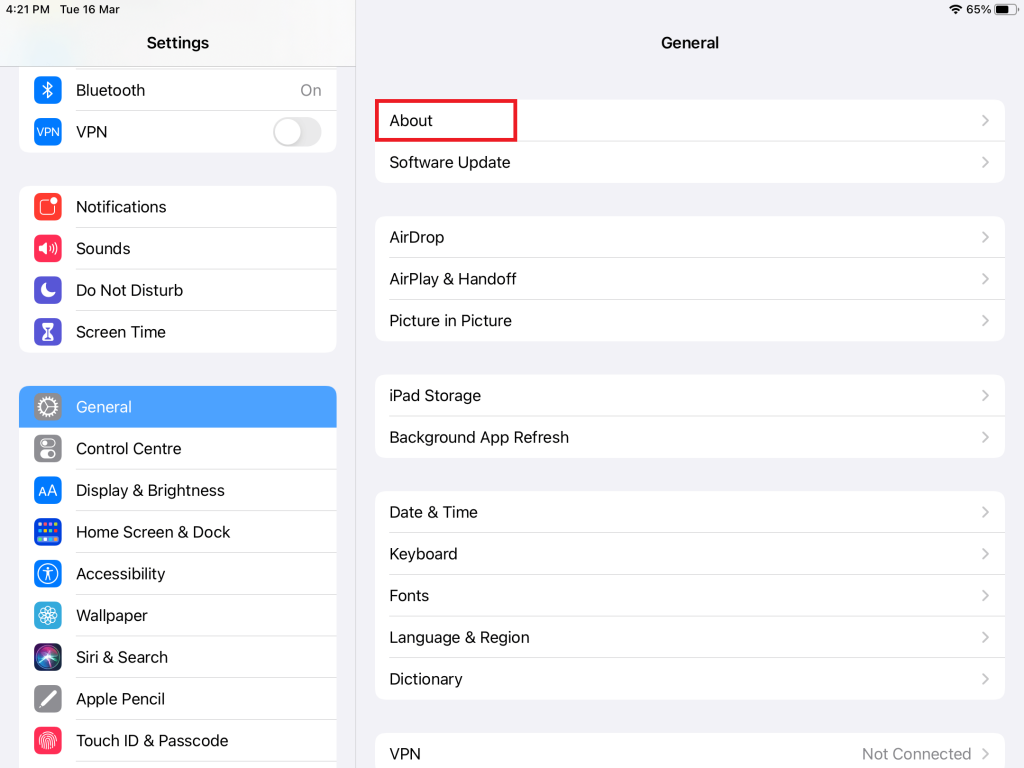 [4] Choose the Name section from the menu.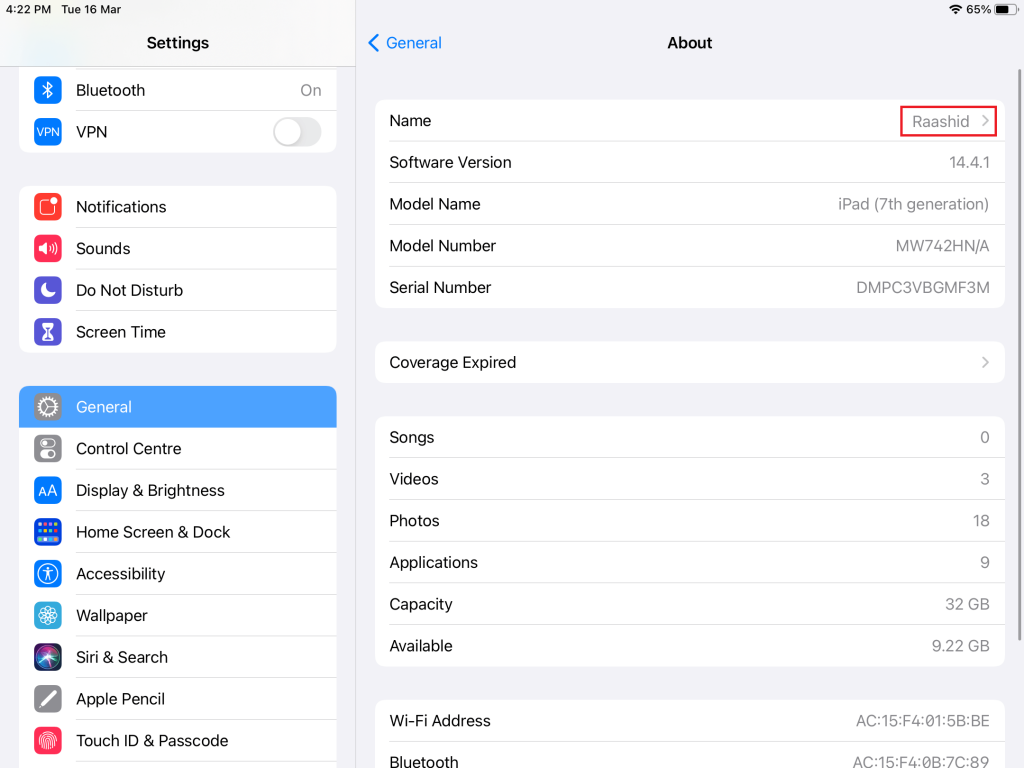 [5] Delete or remove the existing name and enter the new name that you want. You can also use special characters, emojis, symbols, and numbers to the name.
[6] After entering the new name for your iPad, click the Done option to save the new name for your iPad.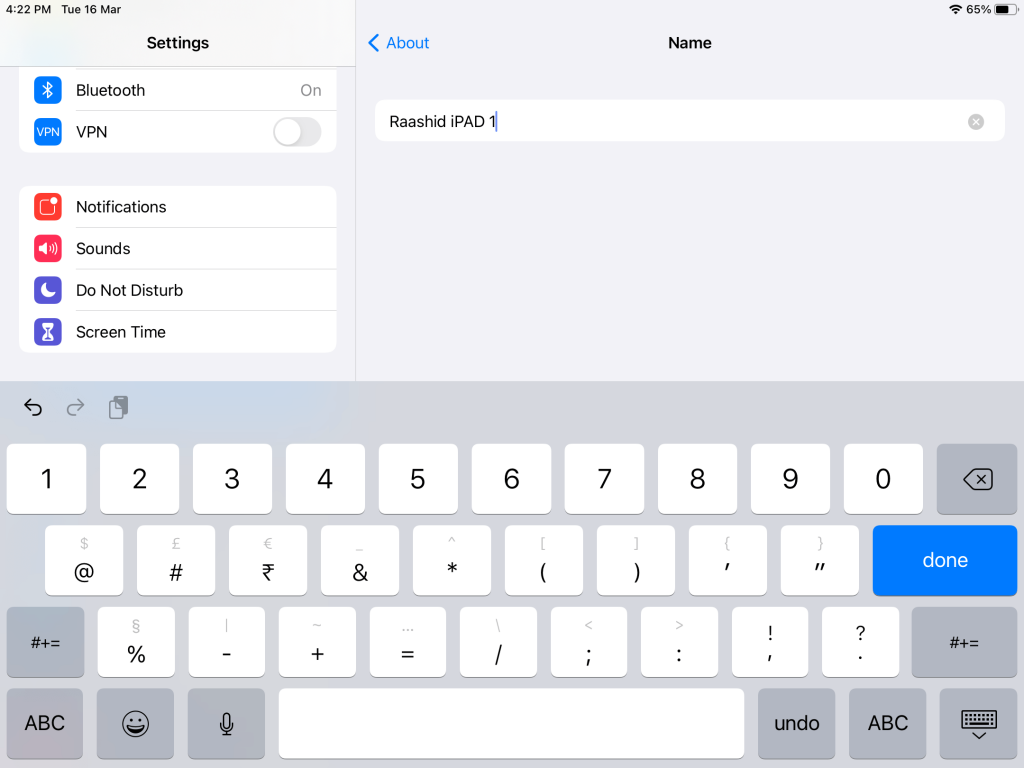 [7] Now, you can see the new name for your iPad.
The above-mentioned steps apply to all iPad models running on iOS 12 and later. If you're running the older version, update your iPad to the latest version and change the name effortlessly.
How to Change iPad Name in iTunes
You can even rename or modify your iPad device name using iTunes.
[1] Take a USB cable and connect your iPad device to the Mac.
[2] Launch iTunes, and you can identify the device connected by seeing the iPad icon.
[3] Click the iPad icon to see the device name (on the left).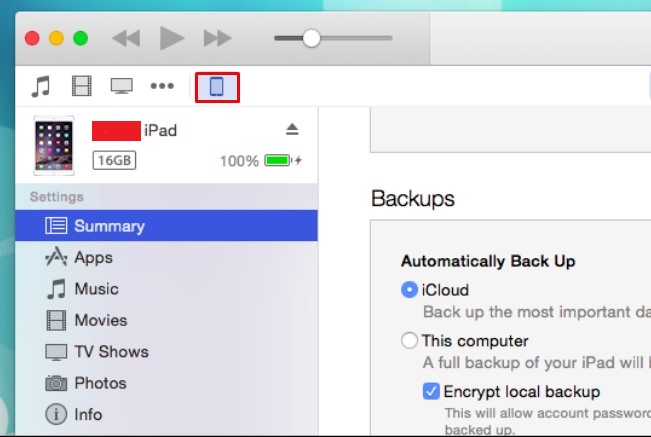 [4] Now, click the name, enter the new one, and press Return.
[5] That's it. The device name will be saved.
By following the above two methods, you can easily modify the iPad device name within a minute whenever you need.
Was this article helpful?