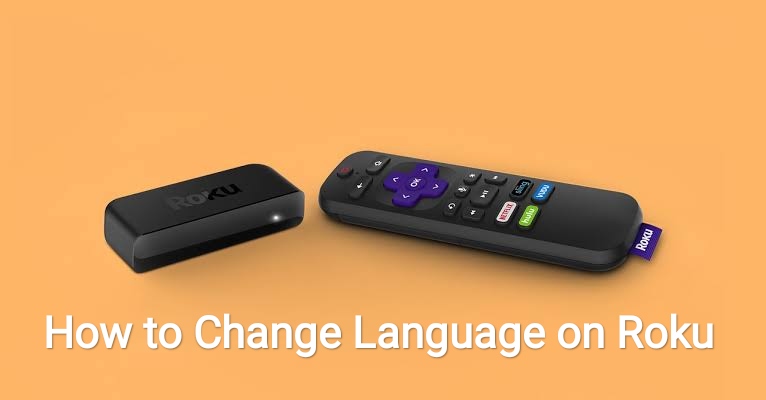 Roku is an affordable digital media player that streams all types of content. You can enjoy watching unlimited channels, movies, TV shows, web series, sports, etc., in your preferred language. Roku supports five system languages: English, Spanish, German, French, and Portuguese. Since all Roku device interface comes with the default English language, you can change it to your preferred language.
How to Change Language on Roku
[1] Connect your Roku device to your TV's HDMI port and turn on the stable internet connection.
[2] Navigate to the Home screen of the Roku TV.
[3] In the home menu, select the Settings option.
[4] Then, select the System option and choose Language.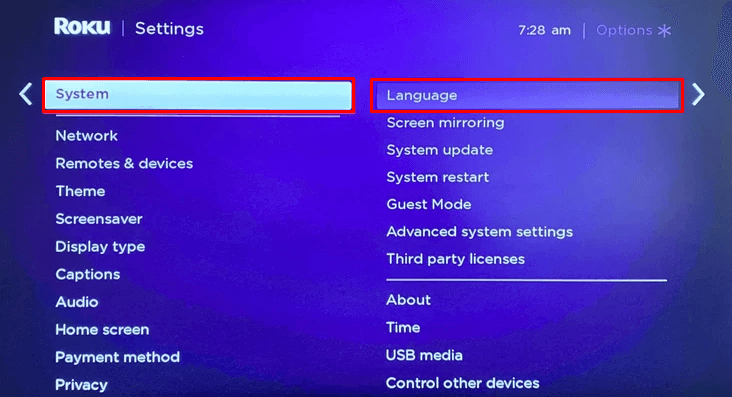 [5] From the available language list, choose your desired language.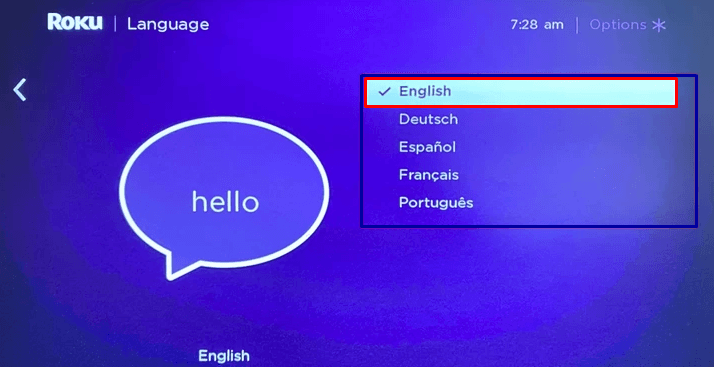 [6] That's it. Now, Roku will display the content in your selected language.
Tips! If you had too many Roku devices in your home, change your Roku name to a desired one to detect it easily.
Alternate Method
You can also use the Roku mobile app to change the language if your remote is lost or not working.
Pre-Requisite: You must first install the Roku App on your smartphone from the Google Play Store or App Store.
[1] Open the Roku app and sign in to your Roku account.
[2] Click on the Devices tab. You will find it in the bottom right corner of the screen.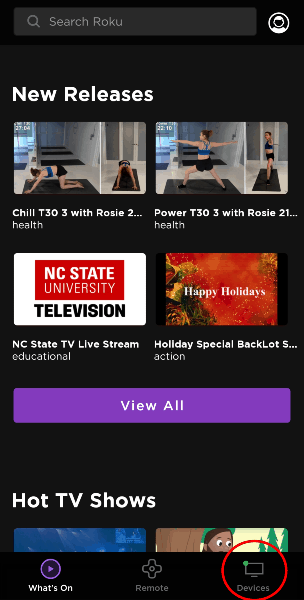 [3] Now, connect your Roku device and smartphone to the same WiFi connection.
[4] Once connected, the Roku device's name will appear on your smartphone.
[5] Tap the Remote tab and use the directional keys to change the language.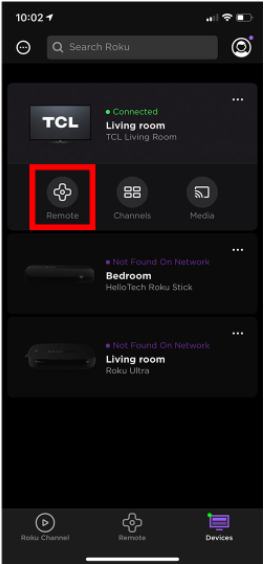 How to Change Captions or Subtitles Language on Roku
Like changing the interface language, you can also change the subtitles or caption language. This method works only for the content that supports subtitles.
[1] Press the Home button on your Roku remote, and you will see the home screen.
[2] Select the Settings option from the menu.
[3] Following that, click Captions.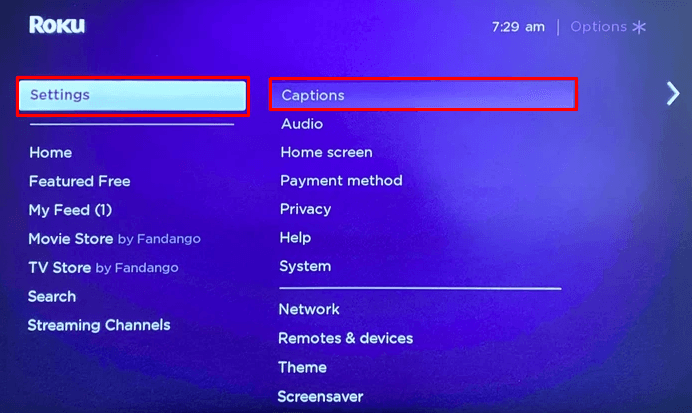 [4] Click on Captions Preferred languages and choose the subtitle language you want.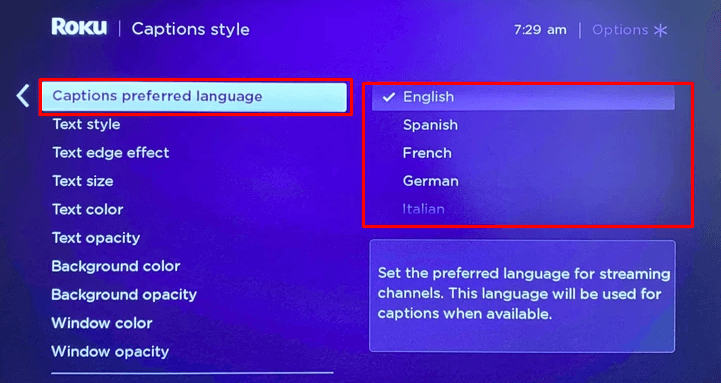 [5] You can see the subtitles displayed in your preferred language when you watch the content.
In this way, you can also change the Text style, Text Edge effect, Text Size, Text color, Background color, and Text Opacity for the subtitles.
Frequently Asked Questions
1. How do I change my Roku back to English?
On your Roku TV, go to Settings → Select System → Select Language → Choose the language as English. Alternatively, you can also change the language back to English by factory resetting the Roku device.
2. How do I change the language on HBO Max on Roku?
When you change the language, the same language applies to any streaming service such as HBO Max. You can also change the subtitle language on Roku, but it applies to specific content.
Was this article helpful?