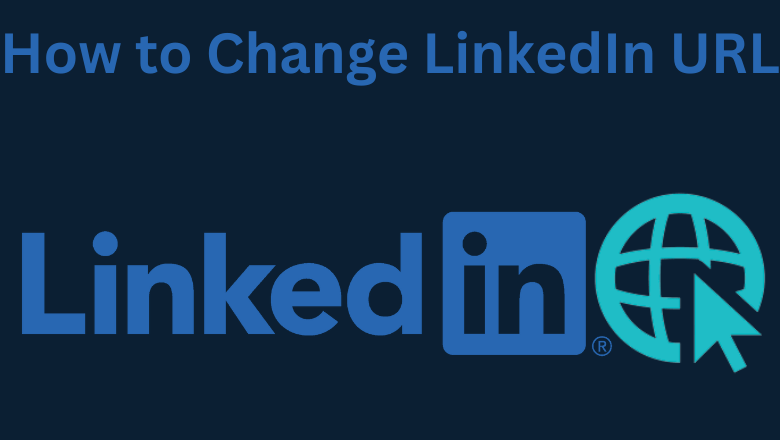 Key Highlights
Web: Visit LinkedIn site → Sign in → Profile icon → View Profile → Edit Public Profile & URL → Pencil icon → Edit the URL → Save.
Unlike other professional apps, LinkedIn offers more customization features to users for free. If you have a profile on the LinkedIn platform, you will get a unique URL for your LinkedIn profile. By sharing this URL in the job portals or with recruiters, they can visit your LinkedIn profile directly instead of searching in the platform. Like Bio, you can change your LinkedIn URL to keep it unique and attract recruiters.
How to Change the LinkedIn Profile URL [Web]
[1]. Launch the default web browser on your PC and visit LinkedIn.
[2]. Sign in to your LinkedIn account using the necessary credentials.
[3]. Click your Profile → Click View Profile from the list of menus.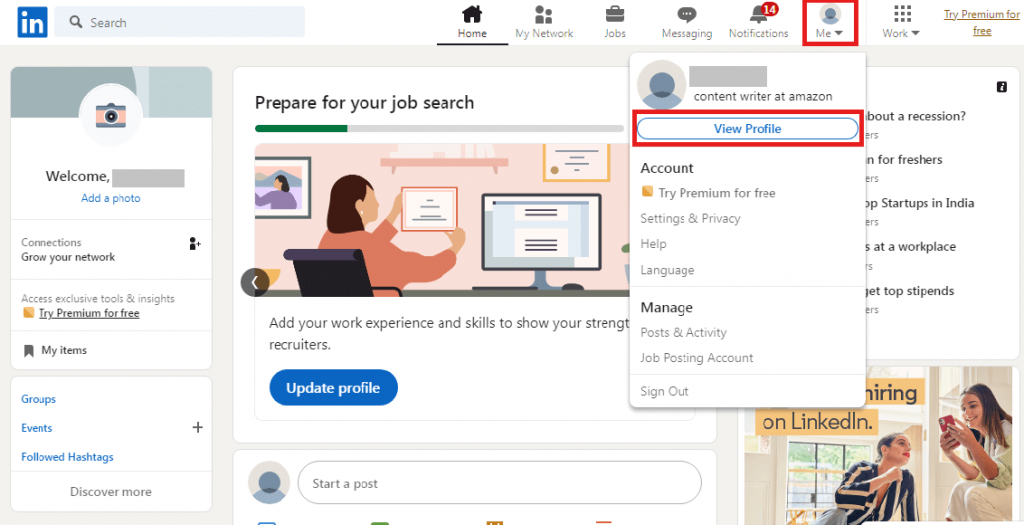 [4]. On the right side, click Edit Public Profile & URL, which will take you to the new tab.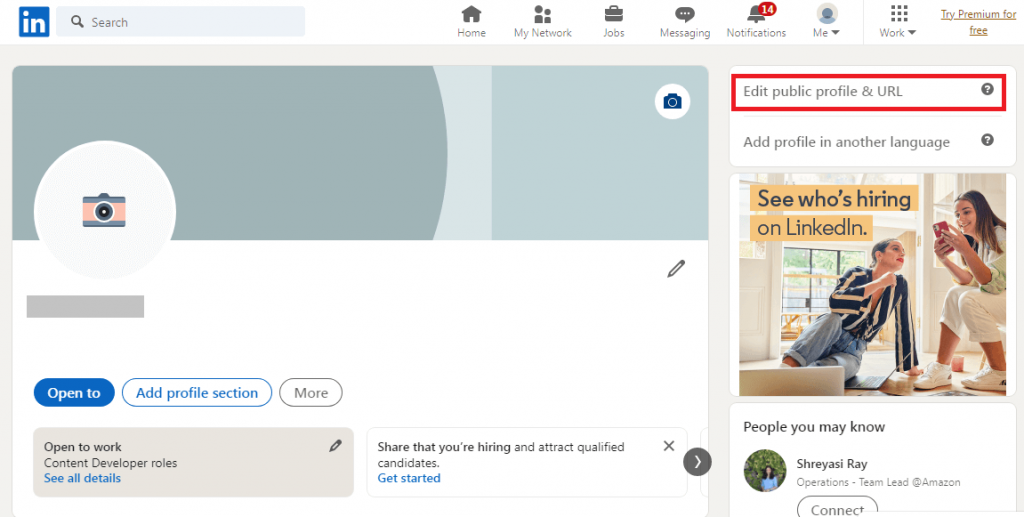 [5]. Under Edit your custom URL, you can see the URL of your LinkedIn profile.
[6]. Click the Pencil icon beneath the URL.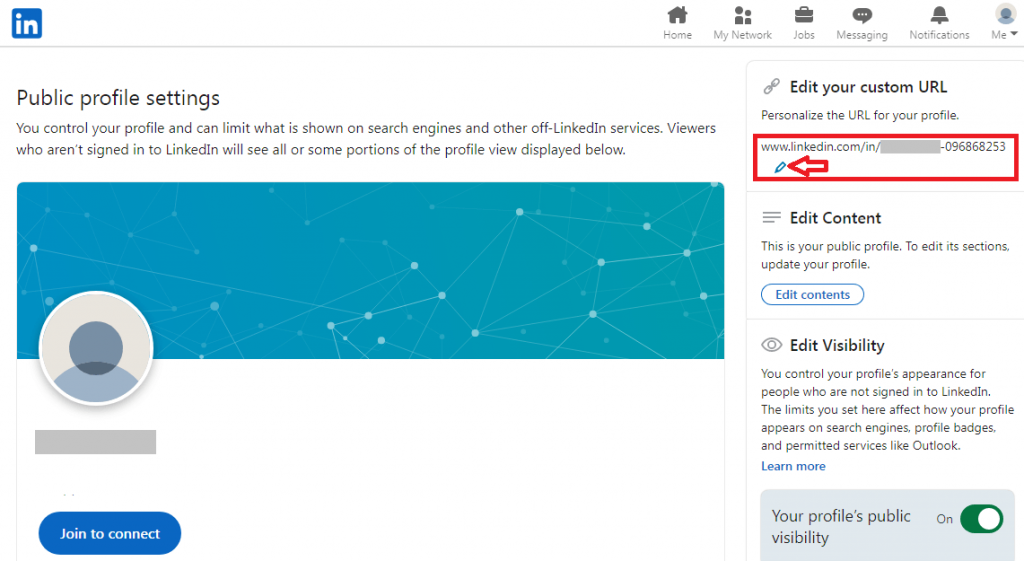 [7]. Now, you can edit the URL to a unique one and click Save.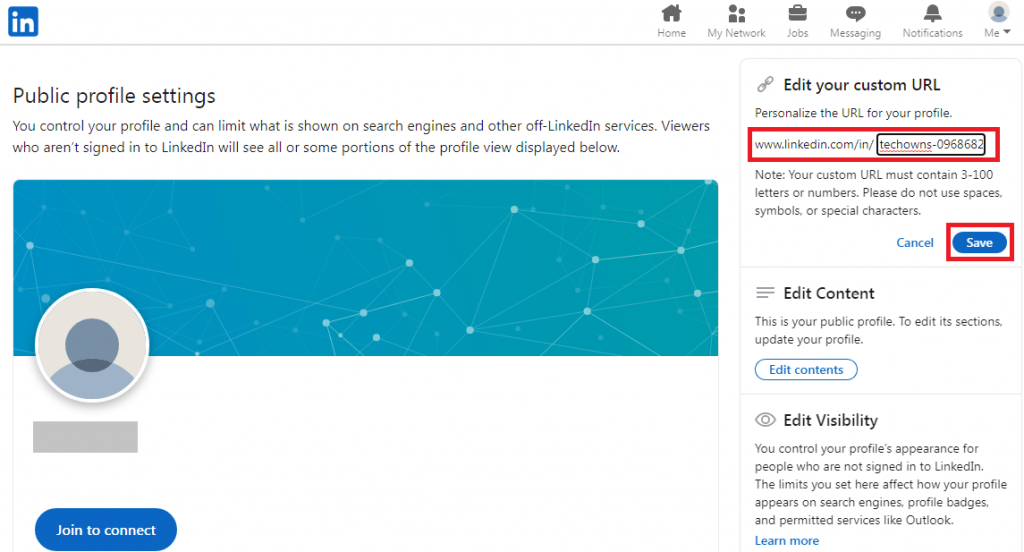 [8]. Once you update the URL, you will get a successful pop-up message.
Tips! If you have subscribed to premium plans on LinkedIn, you can cancel your LinkedIn premium subscription anytime when no longer needed.
How to Check your LinkedIn Profile URL
If you have made changes to your LinkedIn profile URL, It is necessary to check whether it is updated.
[1]. Head to linkedin.com and sign in to your account if prompted.
[2]. Click your Profile picture (top right).
[3]. Next, click View Profile from the menu.
[4]. You can view your updated URL on the address bar of the browser.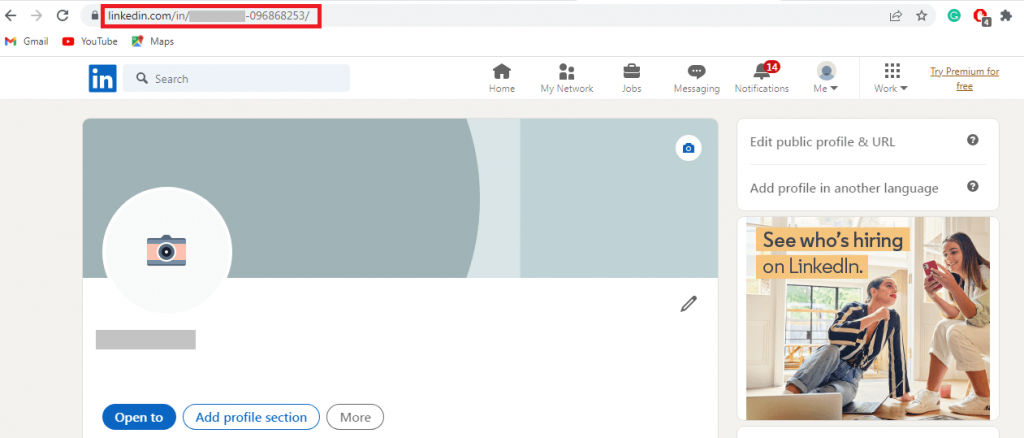 Tips! You can deactivate your LinkedIn profile temporarily if you wish to take a break from the LinkedIn platform.
Frequently Asked Questions
1. How to change your LinkedIn Profile picture on the mobile app?
First, click the Profile icon → Add photo → Add profile photo → Take Photo/Choose an image from the gallery → Upload → Change the position (if needed) → Save.
2. How often does LinkedIn update profile views?
LinkedIn will show the profile views and the user names every 90 days. Moreover, you can't view the profile names who browse in Private Mode.
3. Can you enable dark mode on the LinkedIn app?
Yes. You can enable dark mode on the LinkedIn app. To turn it on, tap Profile picture → Settings → Account preferences → Dark mode.
Was this article helpful?