Netflix is a widely used subscription-based streaming application. Under one roof, you can stream your TV shows, movies, documentaries, Netflix originals, and more. Netflix is compatible with different devices, of which Samsung smart TV is no exception. You can download Netflix on Samsung TV to stream content you prefer watching. By default, Netflix supports creating up to five profiles per account. With this, different members of your house will get their personalized Netflix experience. If you have multiple profiles and want to swap them on Samsung TV, then it is possible. Check out this section to find out how to change or swap your Netflix profile on Samsung Smart TV.
How to Change Netflix Profile on Samsung Smart TV
Unlike smartphones or PC, Samsung Smart TV doesn't support swapping the profiles on Netflix with a single tap. You need to log out and log in to your Netflix account to swap the profile.
Note: Ensure that the Netflix account that you have used on the Samsung Smart TV has two or more profiles.
(1). Launch the Netflix app on Samsung TV.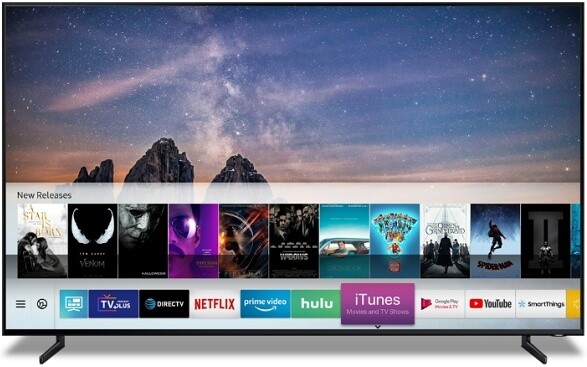 (2). Navigate to the Get Help or Settings icon.
(3). Tap the Sign Out option.
(4). Wait for the process to complete. After signing out, select the Sign In option again.
(5). Provide the same login credentials on the required fields.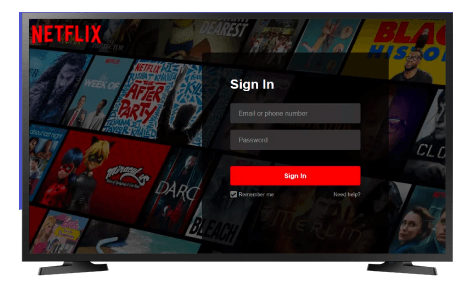 Some of the Samsung Smart TVs may prompt you to activate the app by entering the verification code on this Netflix link.
(6). When prompted, choose the Netflix profile that you want and stream your content.
If you didn't see the Get Help or Settings icon on the Netflix app, press the keys in the Samsung Smart TV remote in the below order.
Up, Up, Down, Down, Left, Right, Left, Right, Up, Up, Up, and Up.
You will get the Sign Out button, in addition to Start Over, Deactivate, and Reset buttons.
Alternate Way to Switch Netflix Profile on Samsung Smart TV
This method is not available for all Samsung TV models. Only a few Samsung TV models have the Manage Profile feature in the Netflix app.
(1). Open the Netflix app on your Samsung TV.
(2). Click the Profile icon on the top-left corner.
(3). The available profiles will appear.
(4). Choose the profile that you want.
(5). Enter the passcode to access the chosen Netflix profile on your Samsung TV.
These are the ways to swap the profiles inside the Netflix app on the Samsung TV version. The steps given above will help you to use different profiles of your Netflix account. Have you been able to swap to different Netflix user profiles on Samsung TV with ease? Share your experience as comments.
FAQs
1. How do I change my Netflix profile on my TV?
Log out of your current Netflix profile and sign in to the new Netflix profile on your TV.
2. How to switch Netflix profile on Samsung TV?
Go to the Settings menu and switch to your desired Netflix profile.
Was this article helpful?