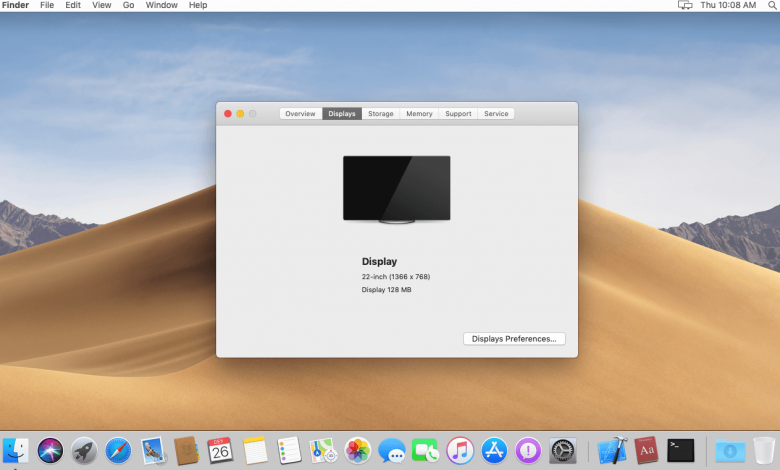 Resolution determines the size of text and objects on the screen. It is usually described as the number of columns by the number of rows. The proper resolution on your system will play an important role in the quality of your visual content. Every Mac model comes with a default resolution that gives you the sharpest text and detailed image. But you can also change or adjust the screen resolution manually. Changing your screen resolution will help to improve your overall viewing experience. Let us see how to change screen resolution on Mac with the necessary screenshots.
Guide: Click the Apple menu > choose System Preferences > select Displays > click on Scaled option > select the resolution.
Note – Users can follow this procedure to change resolution on all models of MacBook, MacBook Pro, and MacBook Air
How to Change Screen Resolution on Mac
[1] Click the Apple logo on the top right corner.
[2] Choose the System Preferences option.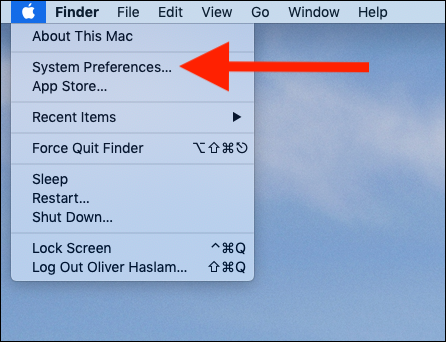 [3] Click on the Displays option.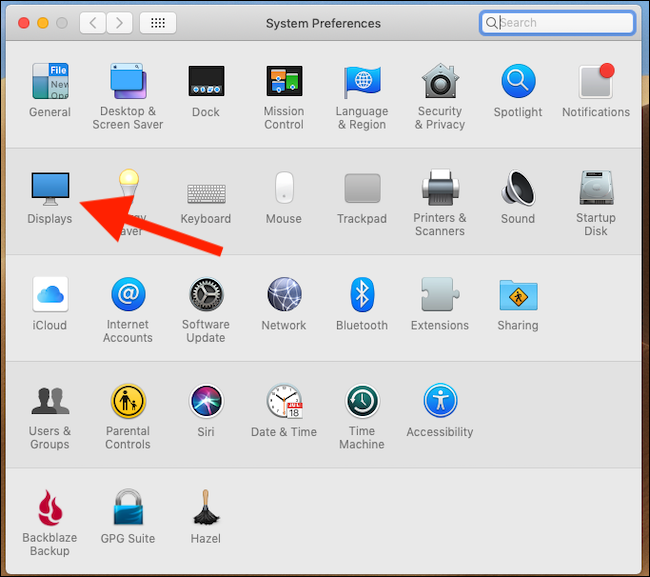 [4] Select the Scaled radio button and double-click the resolution option you want to use.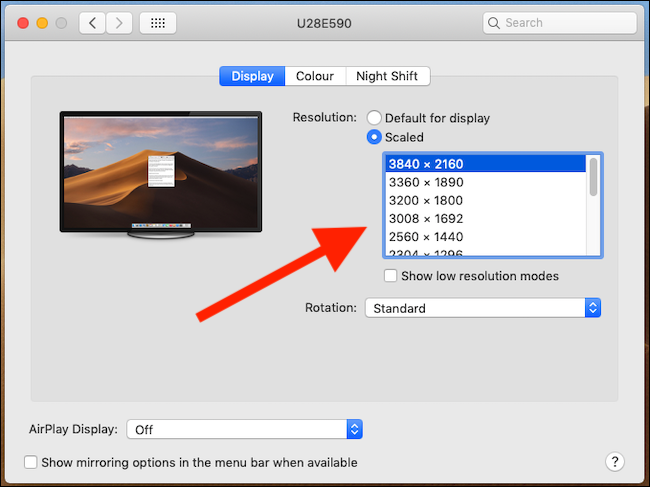 [5] You can select Show all Resolution to see additional resolution for the display.
Related – How to password protect a folder on Mac
How to Change Screen Resolution for External Display
[1] Click the Apple logo on the top right corner.
[2] Navigate to System Preferences and click Displays.
[3] Open the Optimize for drop-down and select your external display.
[4] Hold down the Option key and click the Scaled button.
[5] Select a new scaling option from the list with their respective resolutions.
Steps to Open an App in Low Resolution Mode
[1] Initially, you need to quit the app if it is already open. It can be done by clicking the app name in the menu bar and selecting Quit.
[2] Open a Finder window and move to your Application folder.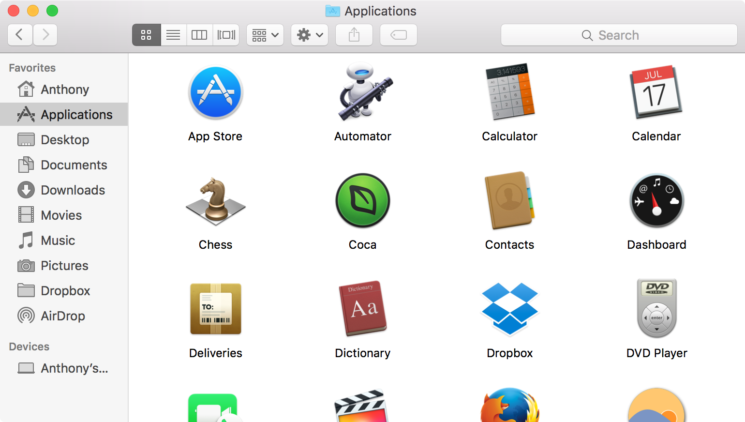 [2] Right-click on the app you want to open in low-resolution mode
[3] Click on Get Info from the list.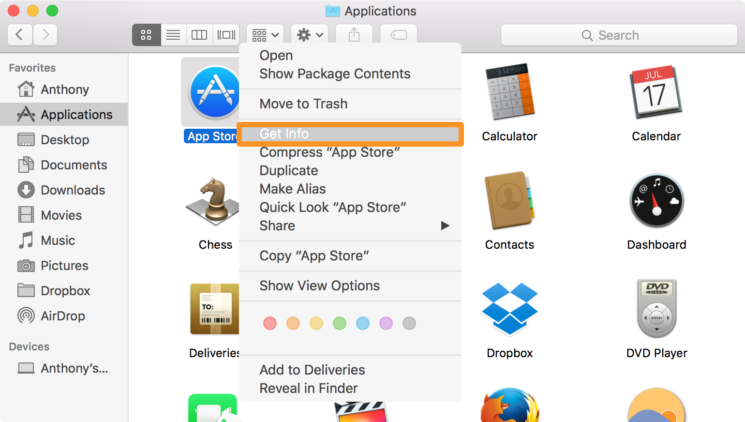 [4] Next, put a checkmark in the box next to the Open in Low Resolution box.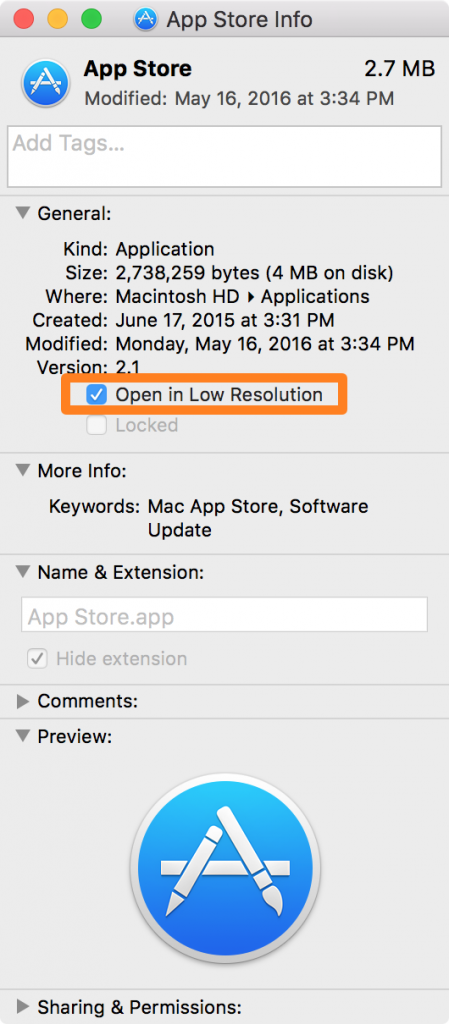 [6] Close the Get Info box and double-click the app icon to launch it.
Finally, the selected app will open in Low-Resolution mode.
Related – How to adjust screen size on Xbox One
Frequently Asked Questions
1. What resolution is best for Mac?
Native resolution: 2560 x 1600 at 227 pixels per inch.
2. How do I find my resolution on Mac?
Click the Apple icon > choose About this Mac > select Displays > Here you will see the information about the display.
3. Why is my Mac screen too big?
Click-hold and drag the bottom right corner of the window to resize it.
Was this article helpful?