Skype is one of the apps used widely for video/text chats, screen share and online conferences. Developed by Microsoft, Skype is used by business people to communicate with their customers across the world. Like other social media apps, you need to change the password to protect or secure your account. If you don't know how to change the skype password, get into the article for a detailed step-by-step guide.
How to Change your Skype Password Using Browser
For this method, you can use your desktop or laptop browser to change your Skype password. You can also use the smartphone browser.
(1) Open a browser and visit this link.
(2) Sign in to your account. Click the Change Password option
(3) Select the method to verify your identity. (via mobile number or email). Here, we have selected a mobile number option.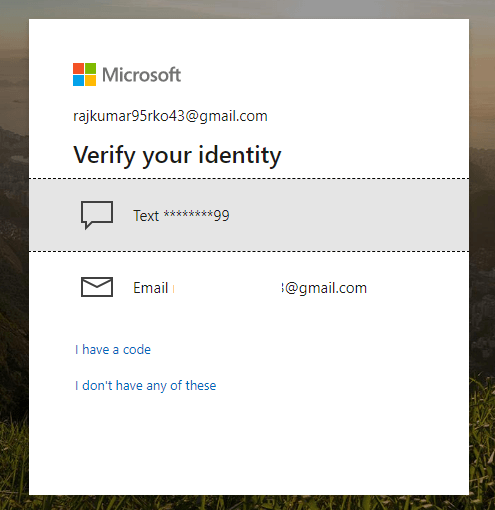 (4) Enter the last four digits of your mobile number and select Send Code.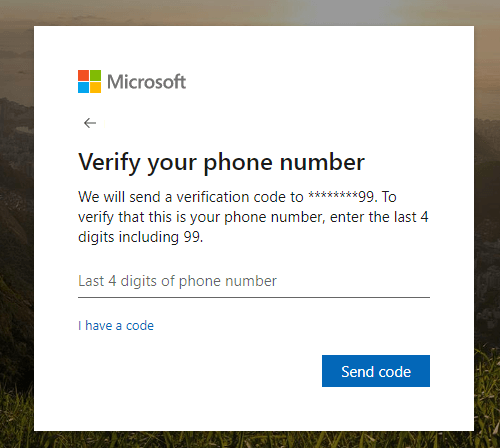 (5) Enter the code that you received and click Verify.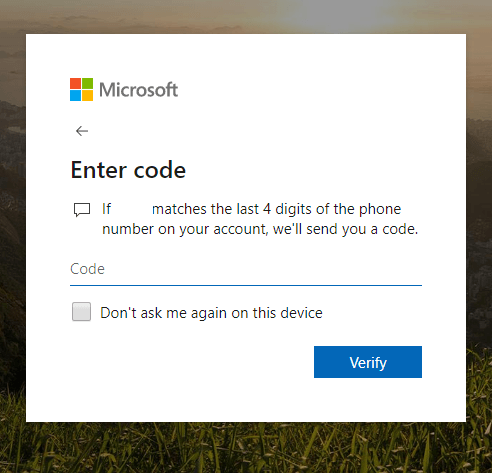 (6) Enter the current password and new password on the respective fields and click Save.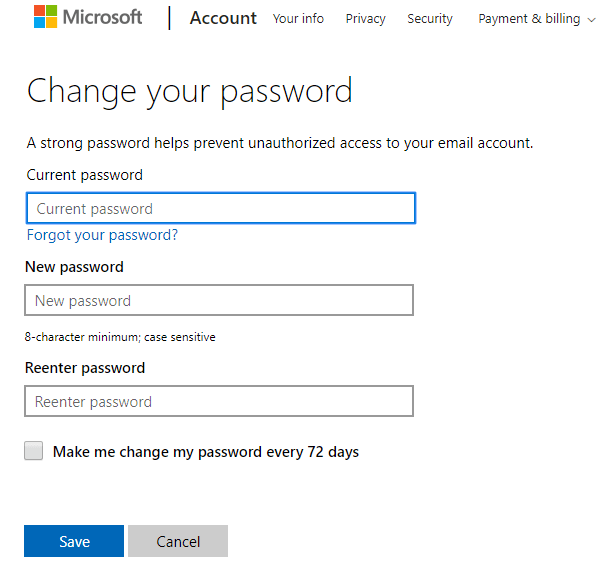 Did You Know? You can change Skype Username with two different methods.
How to Change your Skype Password through App
You can also change your Skype password directly from the Skype app that you installed on an Android smartphone or iPhone. To change your Skype password through the app, make sure the app on your Android mobile or iPhone is updated to the latest version.
(1) Open the Skype app that you installed.
(2) Select your profile picture located on the top of the screen.
(3) Select Settings.
(4) Under the Account & Profile section, click Your account.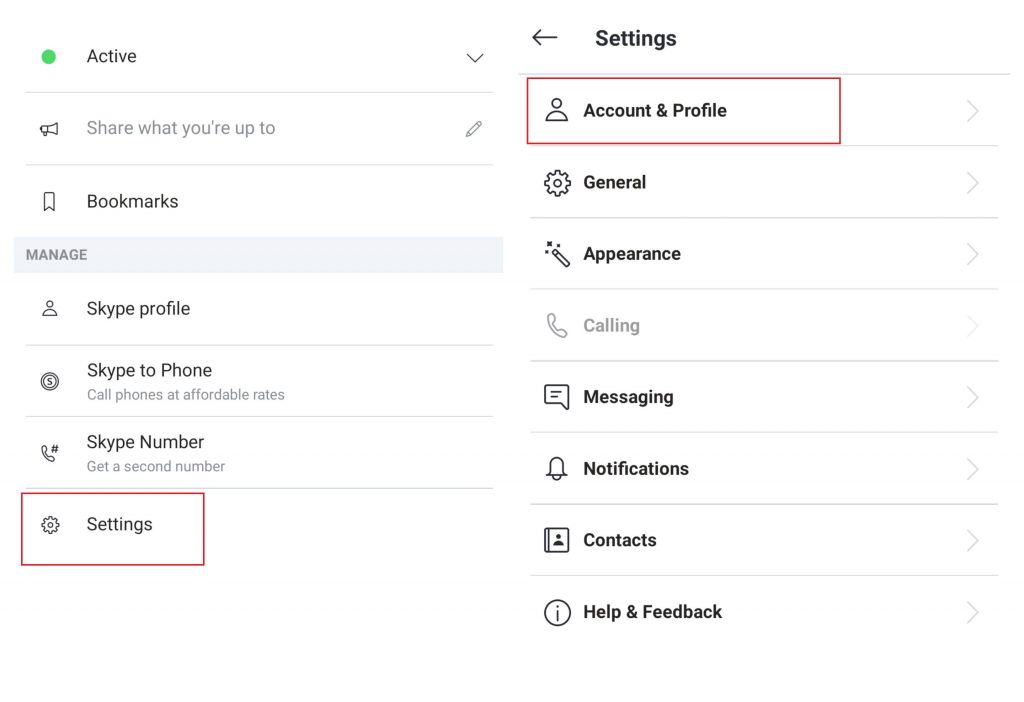 (6) Click Change Password.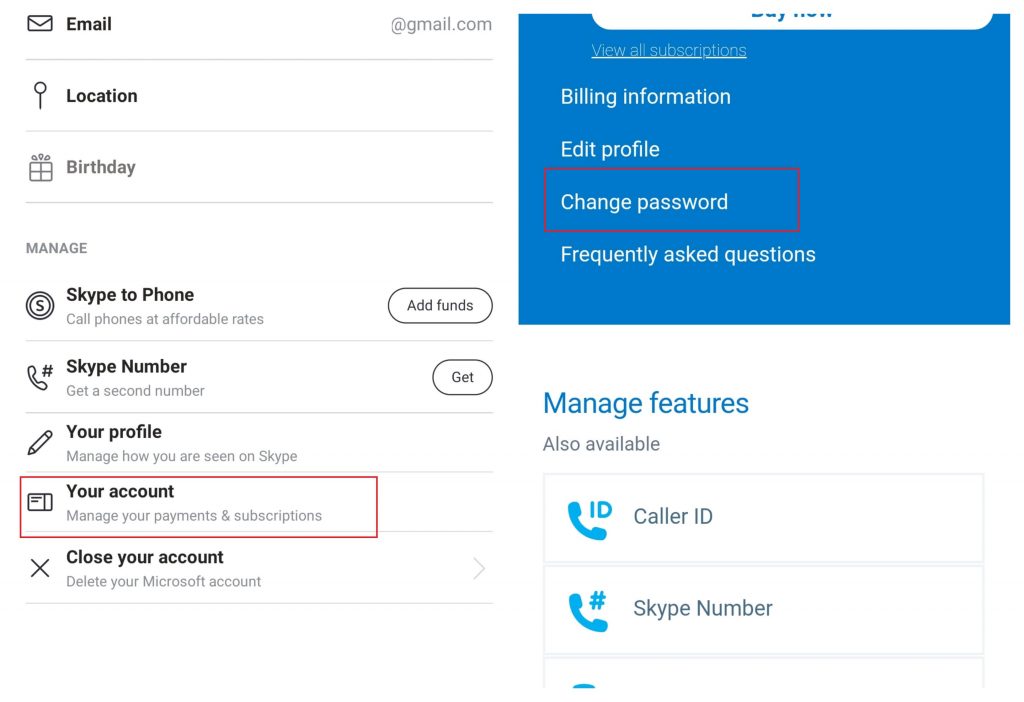 (6) Enter your Password and click Sign in.
(7) Now, go through steps 3 to 6 mentioned in the above method.
Note: By changing your Skype password, the password for your Microsoft account and its related apps will be changed automatically.
If you are not using a Skype account for a long time, you can easily delete a Skype account permanently.
How to Reset Skype Password
Now, you may have a question in your mind. How can I change my Skype password if I forgot the password? In that case, you have to reset your Skype password.
(1) On your smartphone or PC, go to the Skype account recovery link. (If you click the Forgot Password button on the Skype Sign In page, you will be directed to the same page mentioned here).
(2) For verification, you have to verify your account. On the page, click the Get code button,
(3) Now, on your mail, you will get the verification code.
(4) Enter the code on the password reset page from your mail and click the Next button.
(5) On the next screen, you have to enter your new password. After completion, click the Next button.
(6) On the next pop-up, you will get the below screen. Now, your Skype password is changed successfully.
If you don't have the access to the email or you forgot your email, you can use your phone number to change or reset the Skype password.
Change Skype for Business Password
If you are using Skype for Business, only admins can change or reset the password. When your admin resets your password, you need to change the password when to sign in for the first time.
(1) Go to the Microsoft Office website on your smartphone or PC.
(2) Enter the Skype for Business username and password (get the credentials from your admin).
(3) Now, you have to enter the password set by your admin. And in the New password box and Confirm password box, enter a new password.
(4) Then, click the Update password and sign in.
(5) Now, your Skype for Business account's password will be reset. From now on, you can use the new password.
Skype Password Requirements
For a valid Skype password, you have to enter a minimum of eight characters. The password is case-sensitive. If you want, you can include special characters and numbers. For an easy way, we have provided some Skype password examples.
Skype@yourdateofbirth
Microsoft@Windows11
skypepasswordforgot
Windows10towindows11
These are the different methods that let you change your password for your Skype account. If you forgot your password, you can reset your Skype password. Do you want to share any queries related to this guide? Mention it in the comments section. Also, Follow us on Facebook and Twitter to post your doubts.
Was this article helpful?