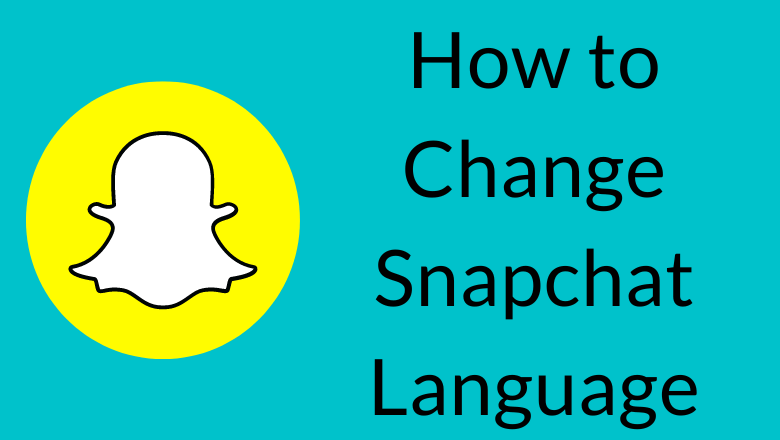 Snapchat is a communication app for sharing interesting moments with family and friends. It is the first app to introduce self-deleting stories that disappear after 24 hours. The app even supports group video chats with up to 10 participants at a time. Recently, Snapchat Plus has been introduced to bring some exclusive features, including the Snapchat Web Version. By default, Snapchat lets you change your mobile number, display language, username background, and avatar right from the account settings.
Quick Guide – Open Snapchat → tap on your Avatar → choose the Settings icon → select Language → select your preferred language.
Here are the languages that are currently supported in the Snapchat app.
English (UK)
Arabic
Chinese Simplified
Chinese Traditional
Danish
Dutch
English
English (US)
Filipino
Finnish
French
German
Greek
Gujarati
Hindi
Indonesian
Italian
Japanese
Korean
Malay
Marathi
Norwegian
Polish
Portuguese (Brazil)
Portuguese (Portugal)
Punjabi
Romanian
Russian
Spanish
Swedish
Turkish
Urdu
Vietnamese
Bengali (Bangladesh)
Bengali (India)
Kannada
Malayalam
Tamil
Telugu
Thai
Spanish (Argentina)
Spanish (Mexico)
Spanish (Spain)
How to Change Snapchat Language on Android
[1] Open the Snapchat app on your Android device and tap on your Profile icon at the top left corner.

[2] Select the Settings option on the top right corner.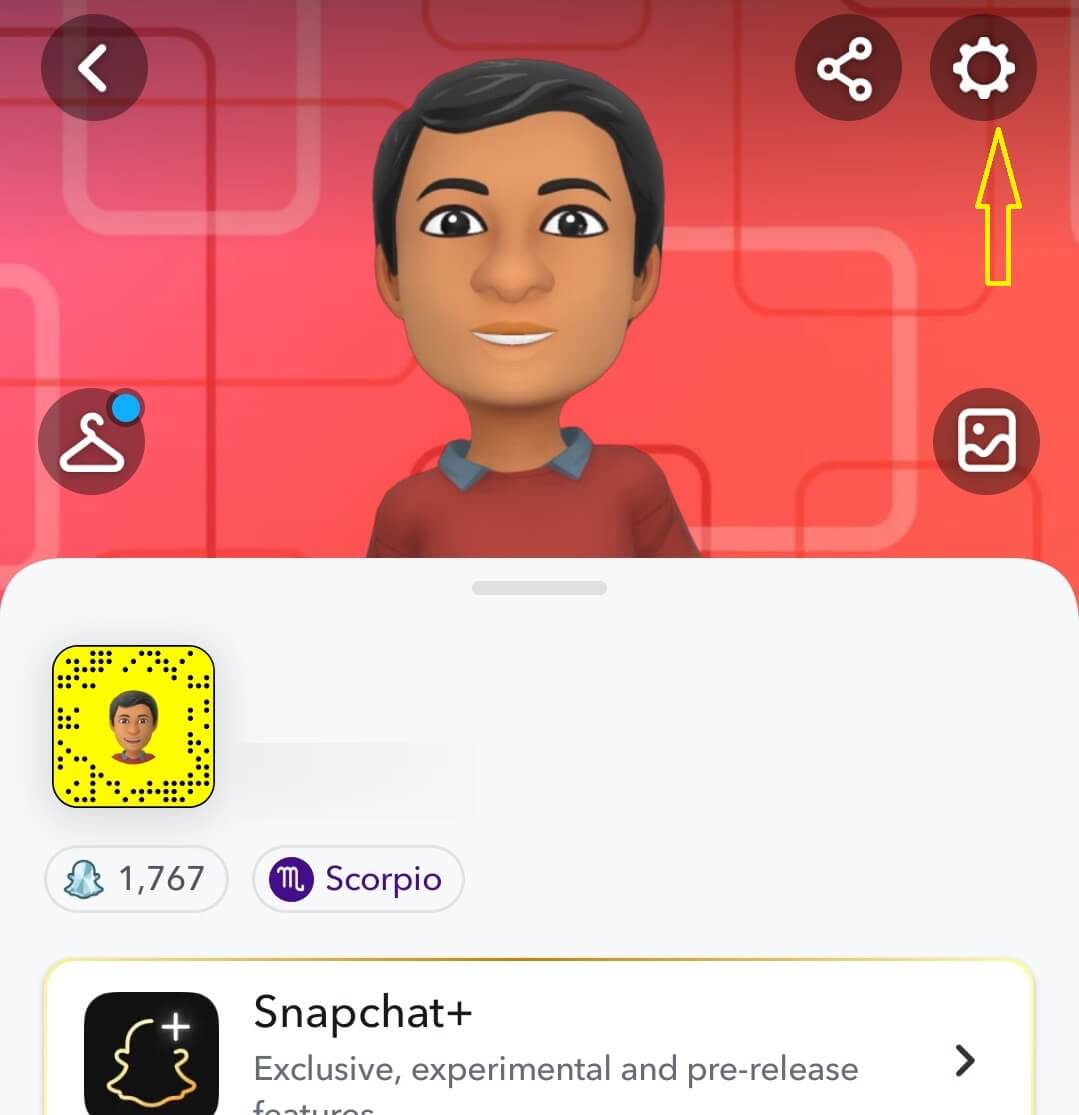 [3] Scroll down and tap on the Language option.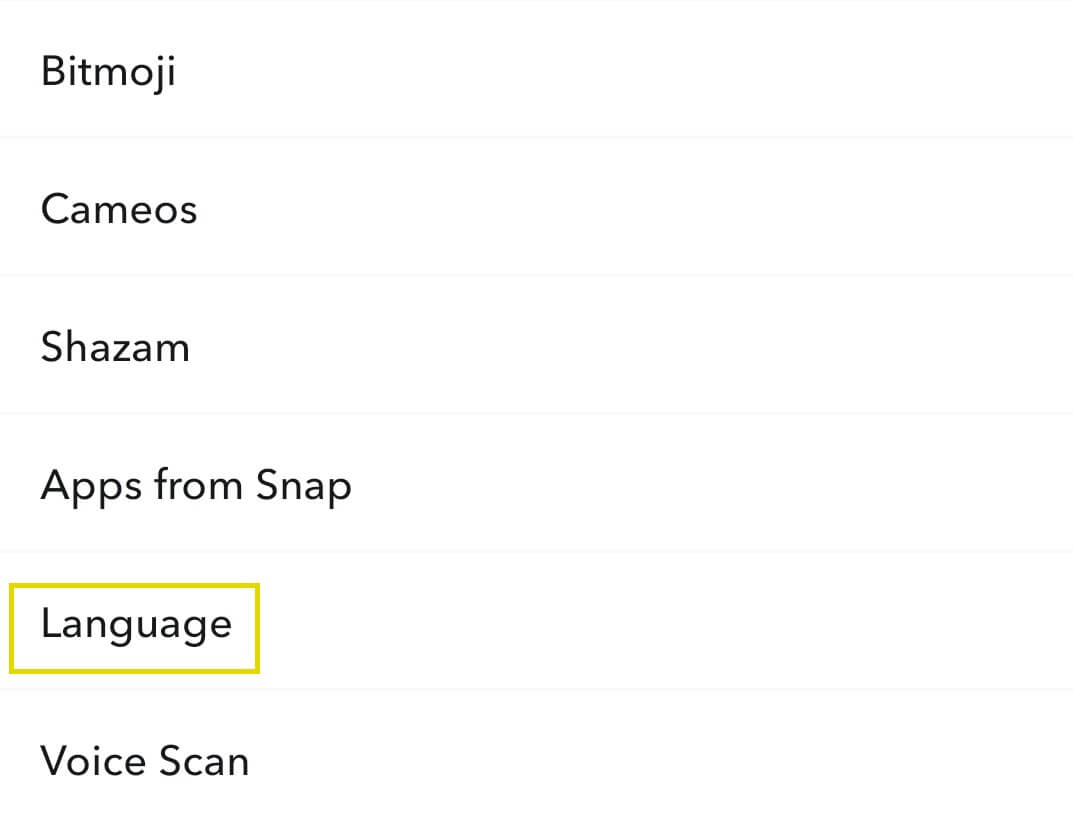 [4] Select the language you want from the list.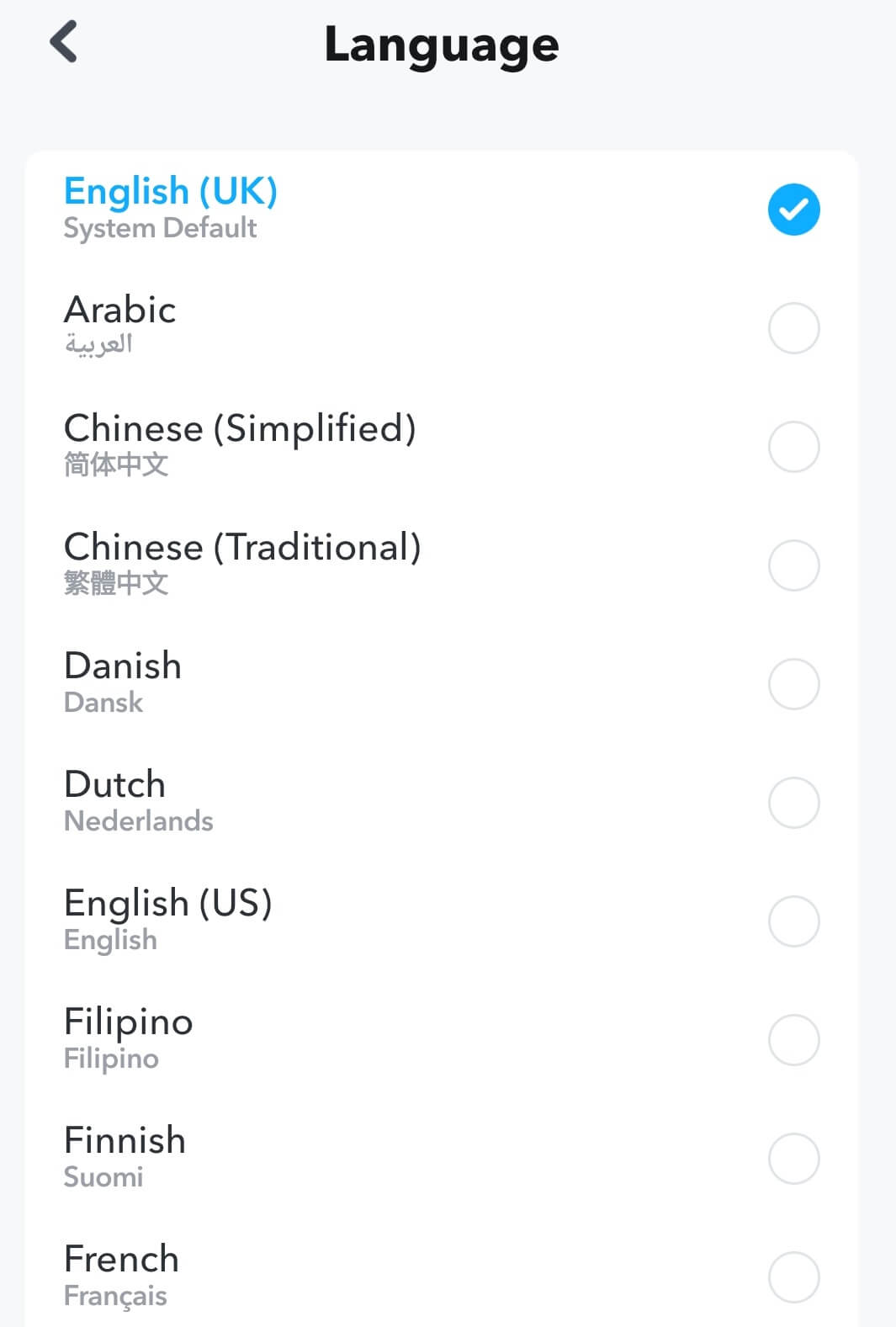 [5] Tap Change to confirm the selection.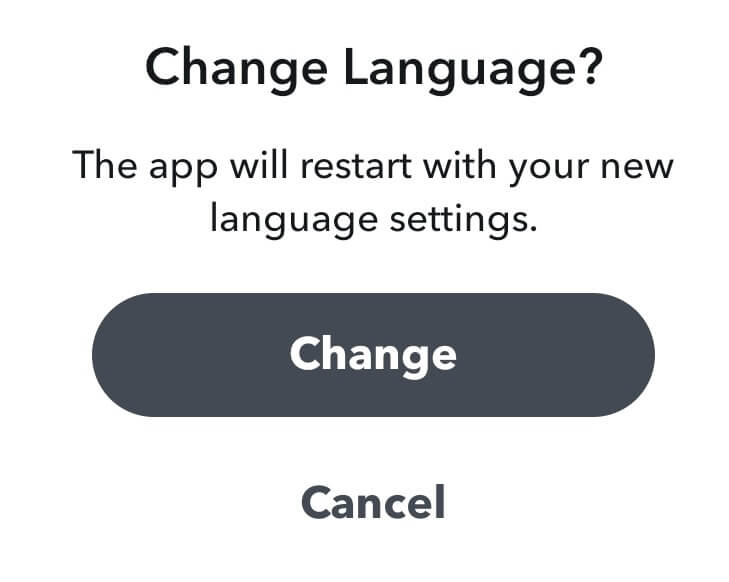 Like display language, you can also change the font on Snapchat to the convenient one.
How to Change Snapchat Language on iPhone
[1] Launch the app and sign in to your account if you're logged out.

[2] Tap the Profile icon. You can see it in the top left corner of the home page.
[3] Select Settings and scroll down to click on the Language option.
[4] Unlike Android, iPhone will not display the languages list. It will you prompt the change the Snapchat language in the device settings.
[5] Click on the Go to Settings button.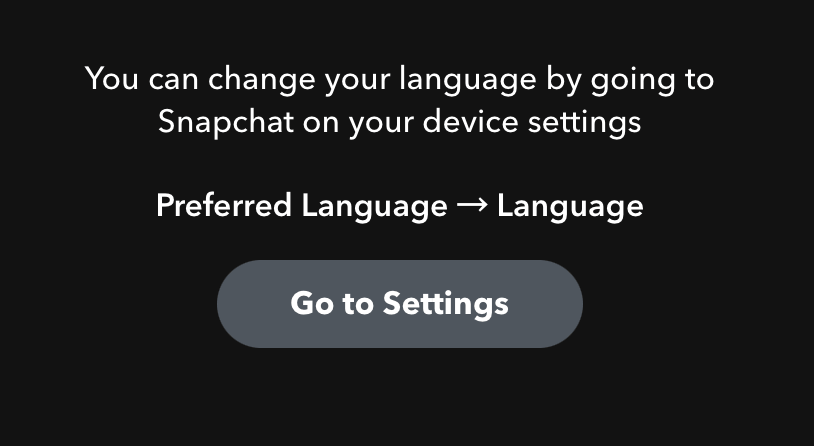 [6] It will open the settings related to the Snapchat app. Tap the Language option under the PREFERRED LANGUAGE section.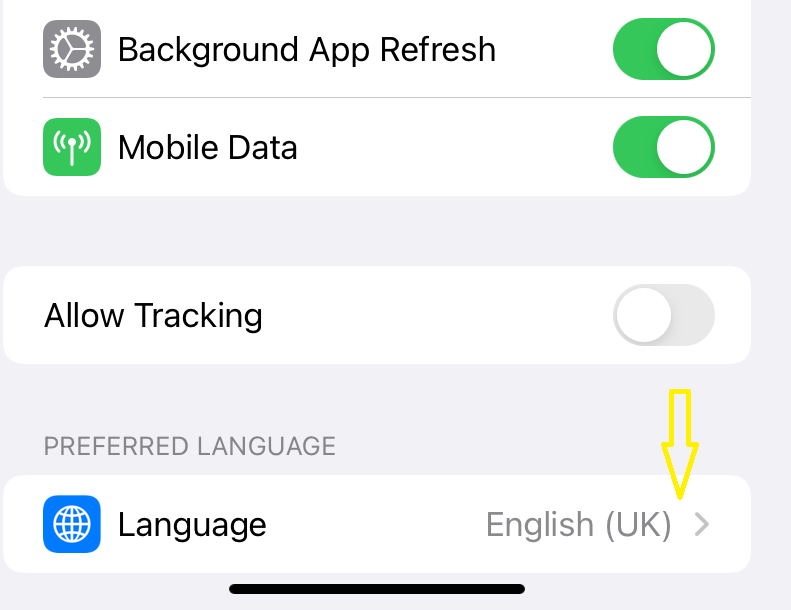 [7] Select the language you want and return to the Snapchat app to see the changes.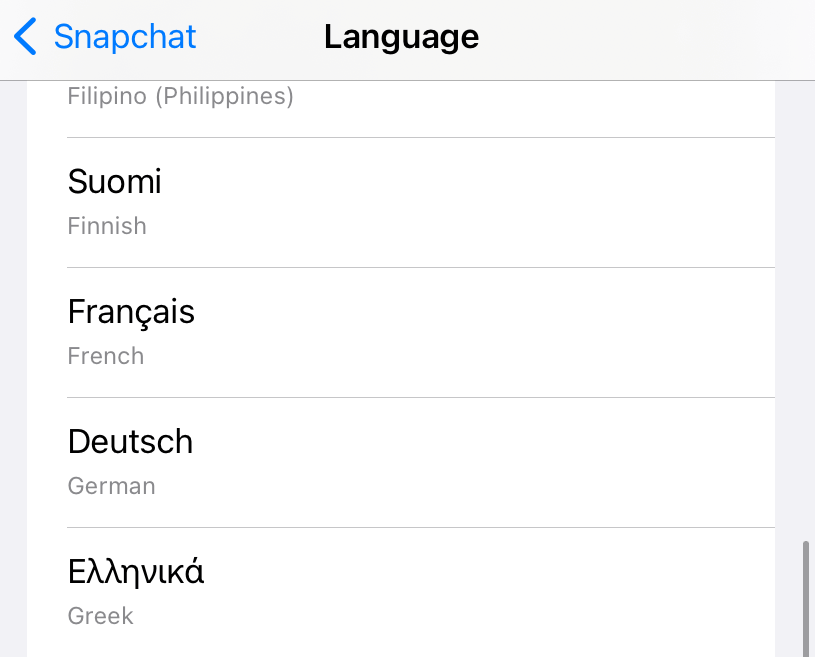 Note – You can change only the display language on the Snapchat app. To send messages in a different language, you need third-party keyboard apps on Android and iPhone.
Frequently Asked Questions
How do I go back to the old version of Snapchat?
Delete the Snapchat app from the device and also disable the auto-update feature. Then, download the old version apk file from the trusted site and install it on your Android device.
How do I change my gender on Snapchat in 2022?
Open Snapchat → tap your profile icon → select Settings → choose Bitmoji → select Unlink my Bitmoji → click on Create my Emoji → choose the Gender.
Was this article helpful?