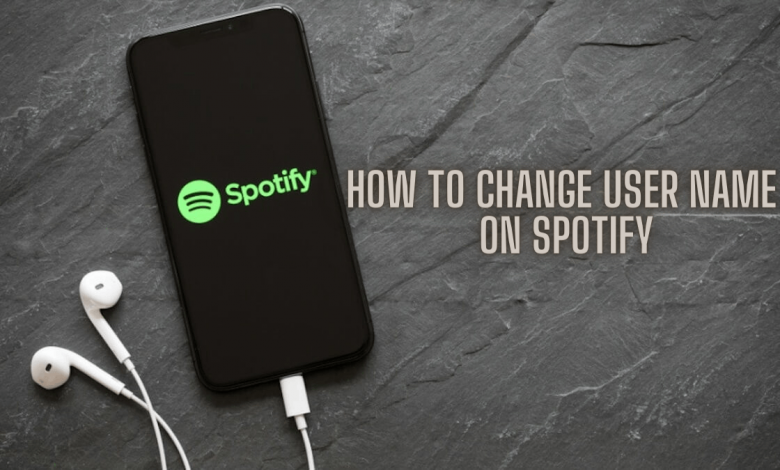 If you are a music lover, the Spotify app will be a feast for you. Spotify is the second most popular music streaming with more than 350 million monthly active users. Spotify username helps identify your account, and it is the name that you will see on your Spotify account. At some point in time, you will get bored of using the same username for a long time. Is it Possible to Change Spotify Username? Unfortunately. Spotify username is permanent, and the app doesn't allow you to alter the username. However, we are here with a solution. You can change the username by connecting the service to your Facebook account.
How to Alter Spotify Username Using a Smartphone
#1 Launch Spotify app [Play Store & App Store] on your respective phone.
#2 Sign in with your account credentials.
#3 Click on the Settings icon or gear icon in the top right corner of the screen.
#4 Scroll down and find Social from the menu. Click on it.
#5 Select the Connect to Facebook option at the bottom of the page.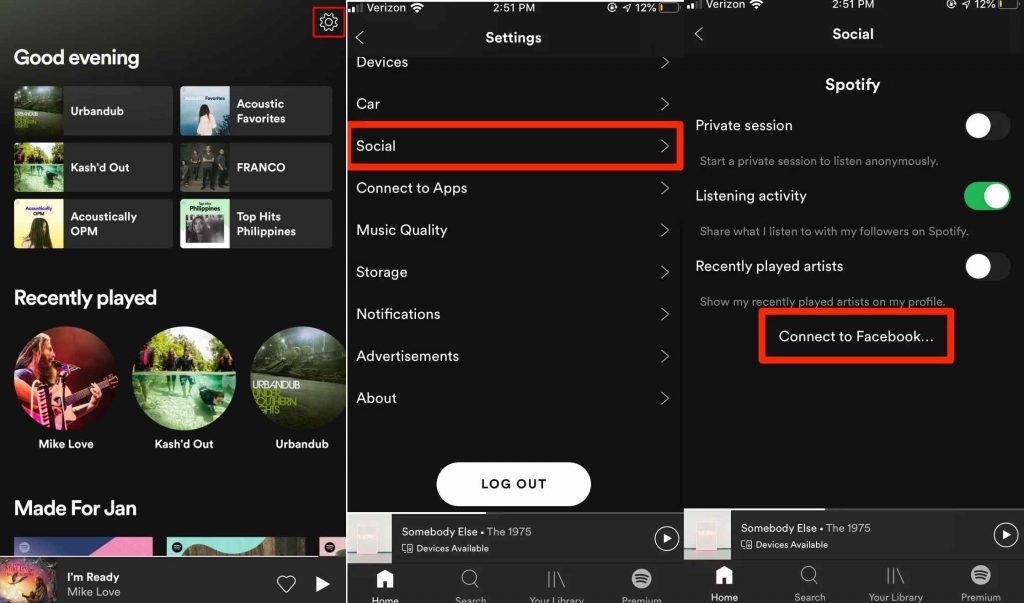 #6 Tap Continue on the prompt to sign in to Spotify with your Facebook account.
#7 Enter the login details to connect.
#8 Once connected, Spotify will change your username with the Facebook account name.
How to Modify Your Spotify Username on a PC
#1 Open the Spotify app on your desktop or laptop.
#2 Select the drop-down arrow next to your profile picture.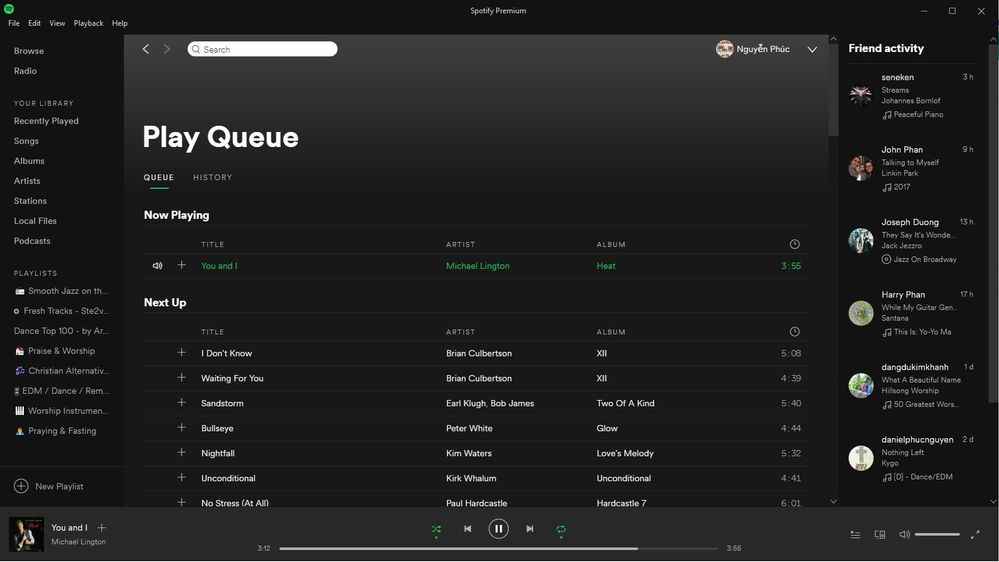 #3 Now, click on the Settings from the menu.
#4 On the Settings page, select the Connect to the Facebook button.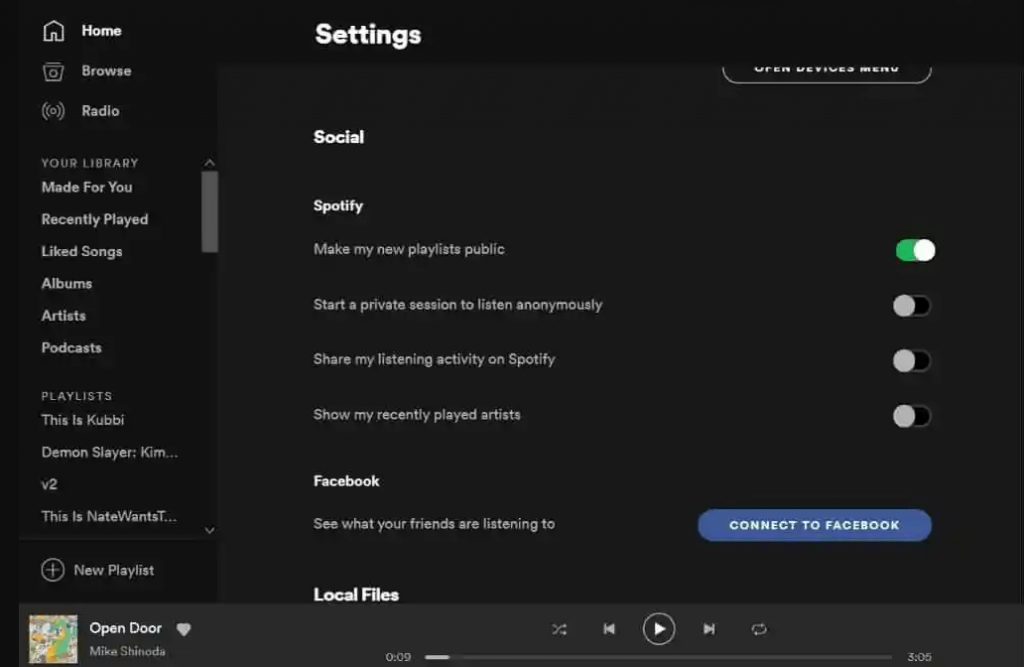 #5 Hit Continue on the prompt.
#6 Enter the login details on the respective field and click Log in.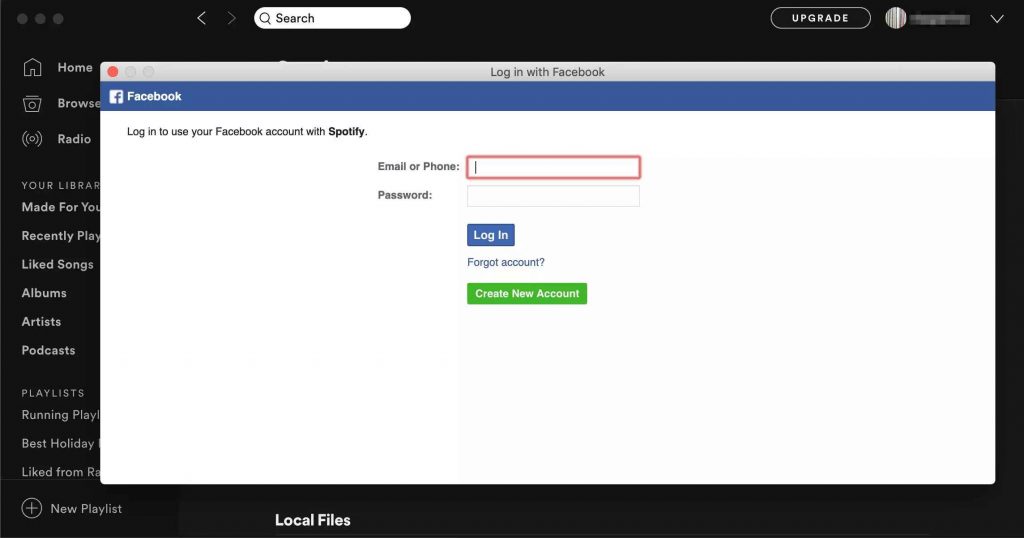 Note – Unlike username, you can also change Spotify profile picture whenever you want.
How to Change Your Spotify Display Name
Spotify Username and display name are not similar things. The display name is the one you will see once you launch the Spotify app. Changing the Display name is very simple and easy.
#1 Launch the Spotify app on your mobile or tablet.
#2 Choose Your Library at the bottom of the screen.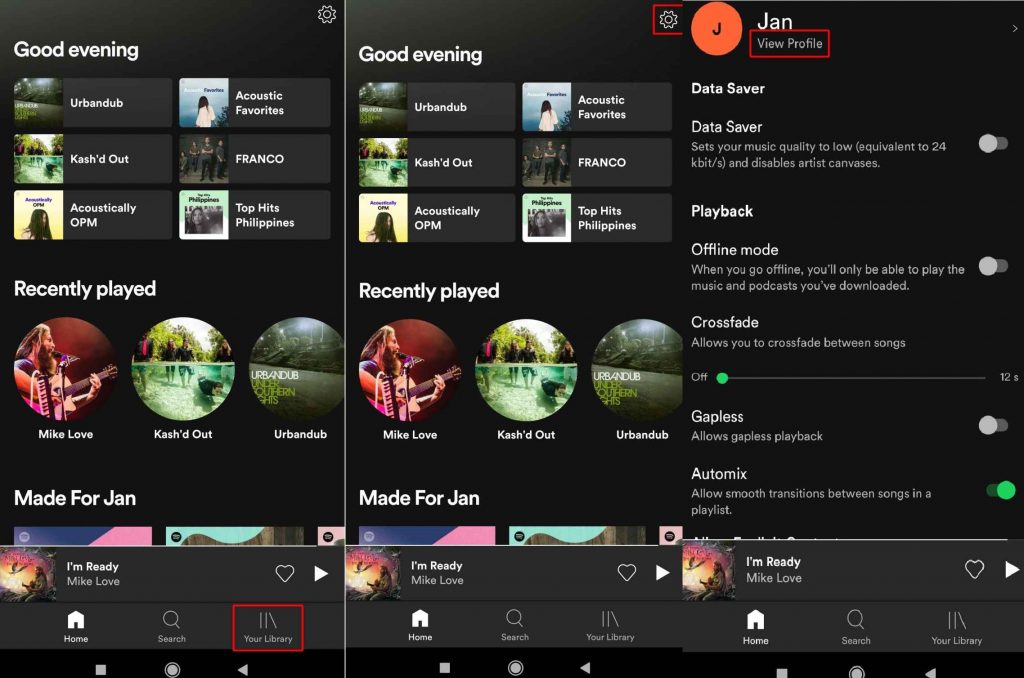 #3 Select the Settings option in the upper right corner of the screen.
#4 On the settings screen, select the View Profile option.
#5 Tap Edit profile and enter the display name that you prefer.
#6 Finally, click on the Save option on top of the screen.
As an alternate method, you can delete your old account and sign in to a new account to get a new username. To do this, cancel your Spotify premium subscription and then delete your existing account. Do you want to share any queries related to this tutorial? Use the comments section to mention them.
Follow our Facebook and Twitter page to get more updates on related articles.
Was this article helpful?