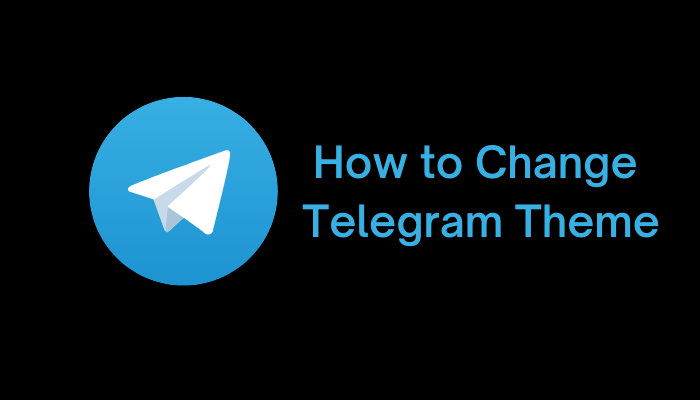 Telegram is a communication app based on cloud technology. The app has more than a million active users around the world. You can send messages with secured encryption and share big files of all formats. The free version of Telegram is available with limited features. If you use Telegram Premium, you can get immense features such as uploading large files upto 4GB, stickers, themes, chat management, and more security features. In addition, you can change and customize to a new theme in Telegram instead of using the default theme in the chats.
Change Chat Theme on Telegram [Windows & Mac]
1. Open your Telegram app on your PC/laptop.
2. On the home screen, click the three horizontal bars icon.
3. Click on Settings.
4. Further click on Chat Settings and choose a theme. Upon choosing a theme, it will be applied to your Telegram account.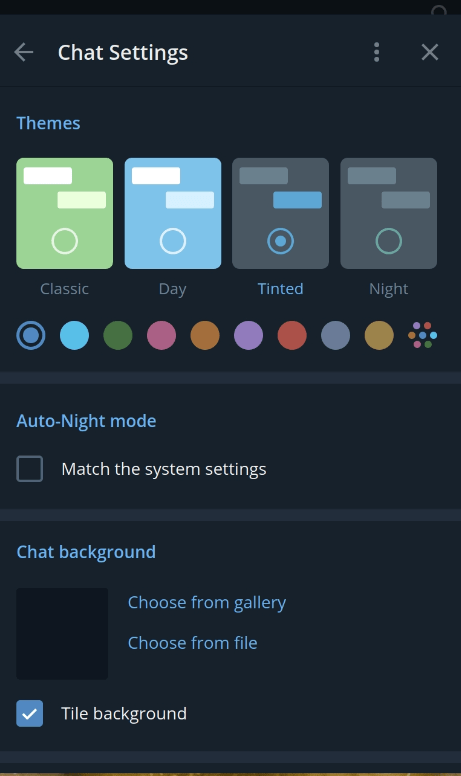 You can follow the same steps to change the theme later on your Telegram account.
Tips! You can install and use Telegram on Android TV and other smart TVs to chat from a bigger screen.
Change Chat Theme on Telegram [Android]
1. Open the Telegram app on your Android smartphone.

2. On the home page, tap the hamburger icon on the top-left.
3. From the options, tap on Settings.
4. Under the Settings, click Chat Settings.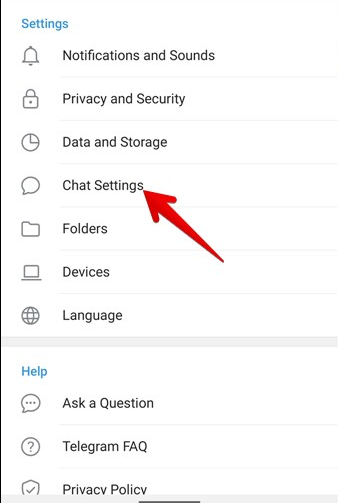 5. In the Chat Settings, you can see the Color theme section with various themes such as Classic, Day, Dark, Night, and the Arctic.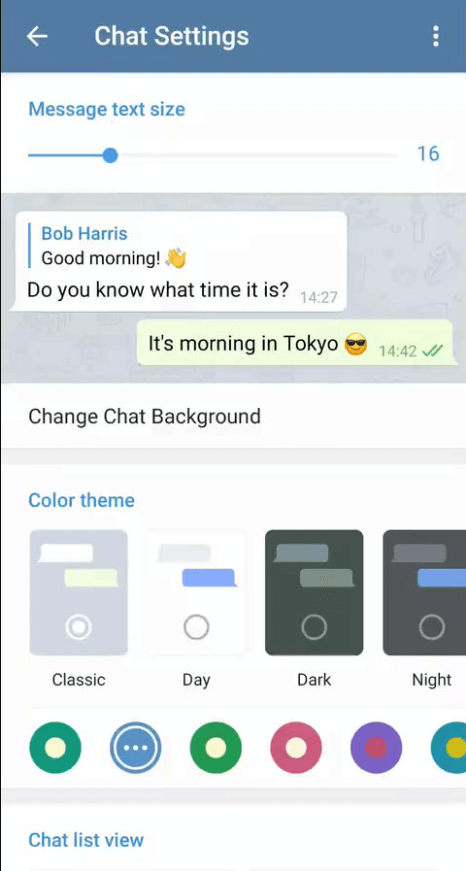 6. Click on any theme you like. Once you click, the theme will be applied to your chats and the Telegram interface.
Moreover, you can also customize the Chat Background, Message text size, Message corners, Chat list view, gestures, etc., in the Chat Settings.
Tips! You can easily transfer WhatsApp chats to Telegram whenever you want to leave WhatsApp.
Change Chat Theme on Telegram [iPhone]
1. First, open your Telegram app on your iPhone/iPad.

2. Click on Settings in the bottom menu.
3. In the list of menus, tap on Appearance.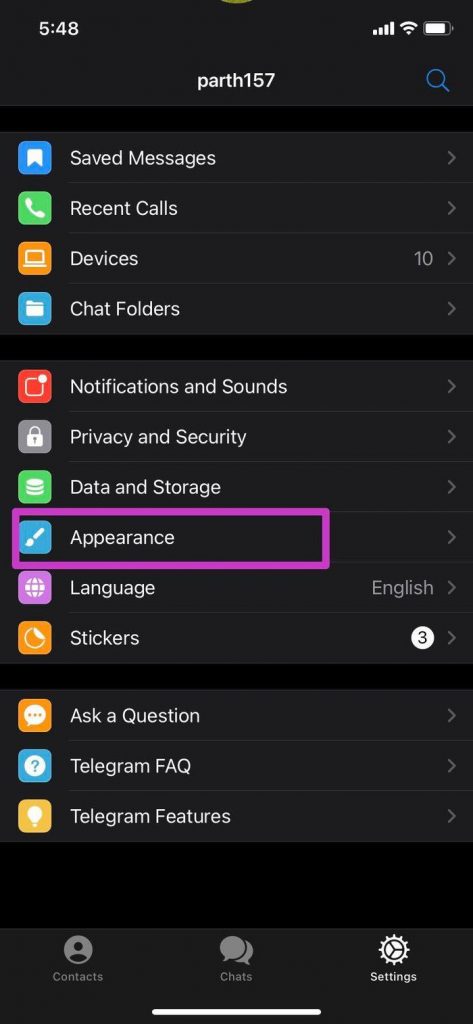 4. Now, select any theme from the list to change. That's it. The theme will be applied on Telegram.
Using colors, pictures, and size measures, you can customize your Telegram theme as you like
Frequently Asked Questions
1. How to change the chat theme in Telegram?
Open a chat, and tap on the header. Then, click More → Change Colors. You will get a small screen at the bottom, select a theme and click on Apply Theme.
2. How to change the Telegram group from Private to Public?
On your Telegram account, tap a private group. Next, click on the Header → Pencil icon → Channel Type → Select Public. Finally, edit your public group link and click on the Tick icon to save the changes.
Was this article helpful?