There are billions of Android users all around the world are stuck with their device all time. But, no one knows the amount of time they spend on their smartphone. To view the device usage status, Android offers built-in support to check screen time on that device. Screen time is nothing but the detailed data of the time duration that you spend on each app. With this insight, you can find how to much time you're spending on the device and self-analyze to reduce or manage the mobile usage to some limit.
Steps to Check Screen Time on Android
In order to view device usage, ensure to update Android device firmware to the latest version.
[1] Open Settings on your Android device.
[2] Scroll down to Digital Wellbeing & Parental Control settings.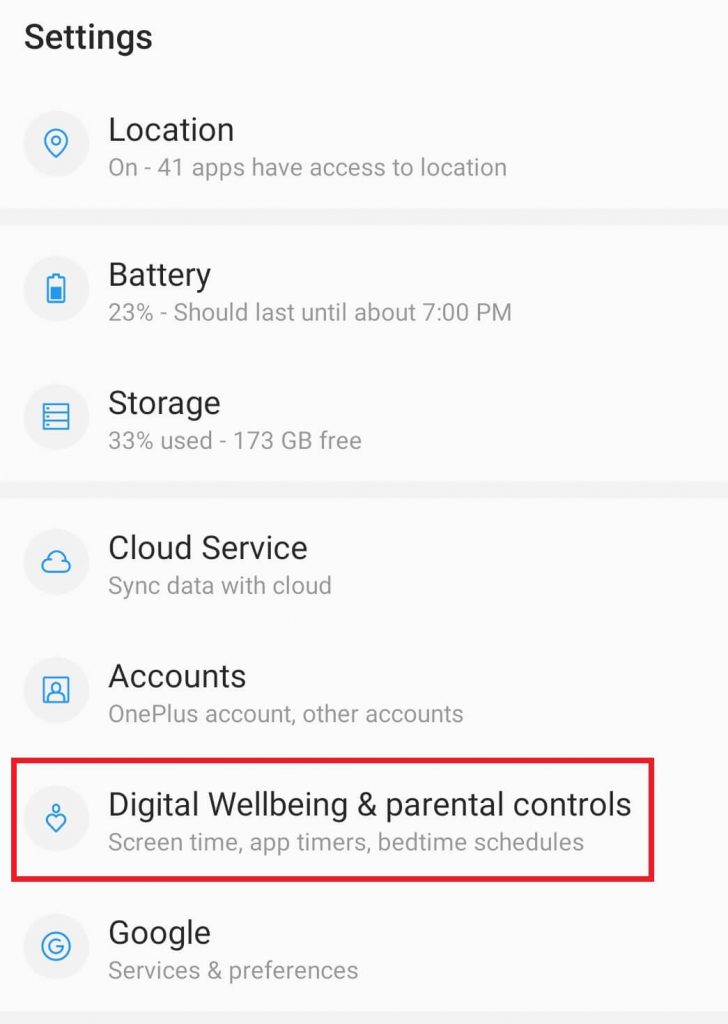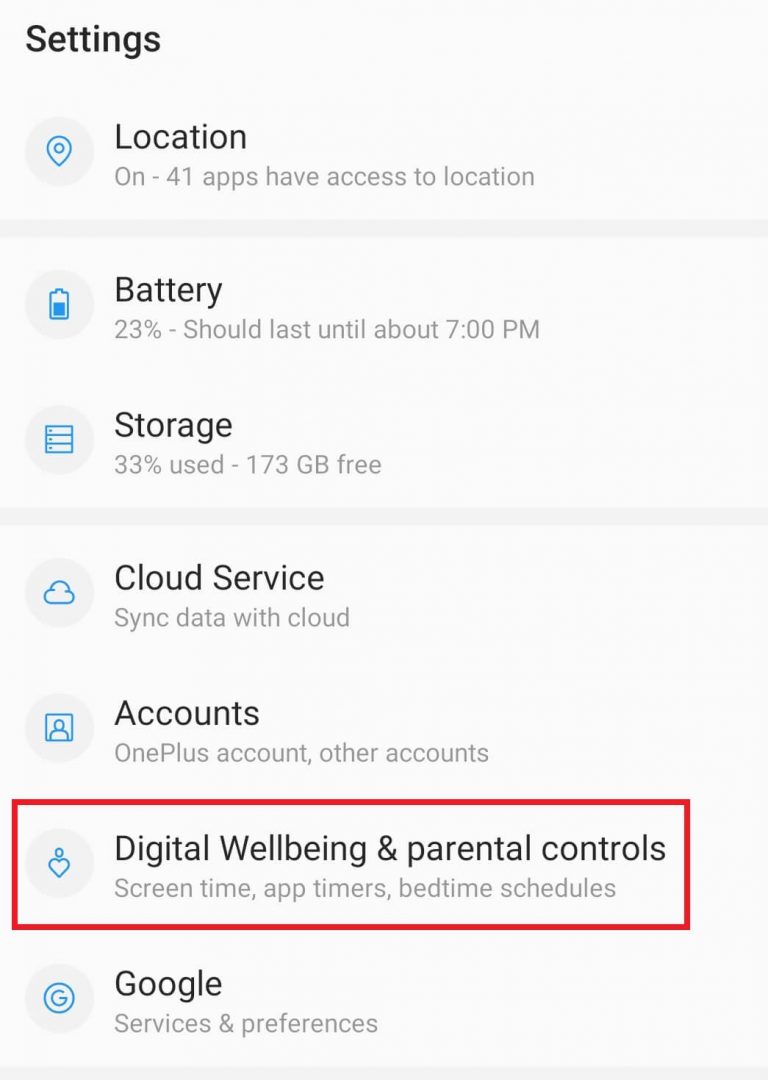 Note: In some Android devices, it may found inside Device Maintenance or Battery usage settings.
[3] Click on the Usage pie chart to view the screen time dashboard.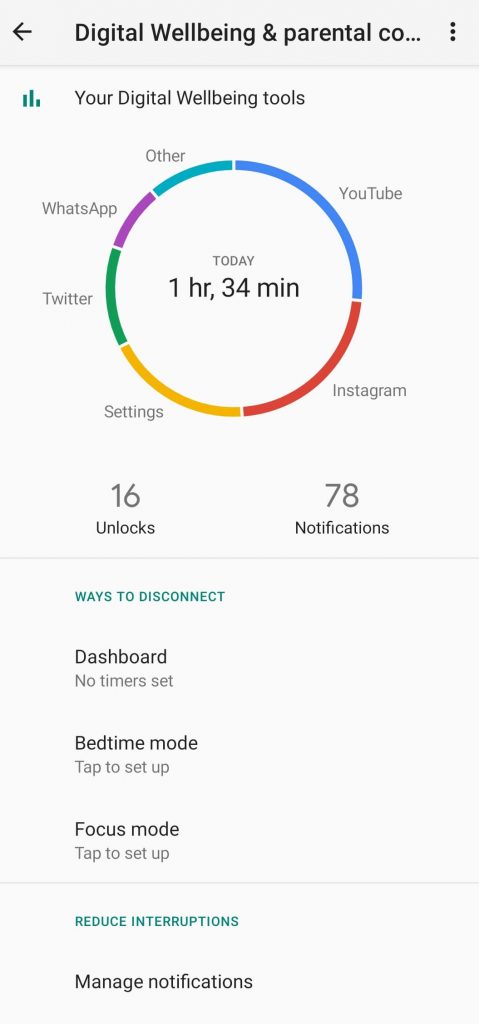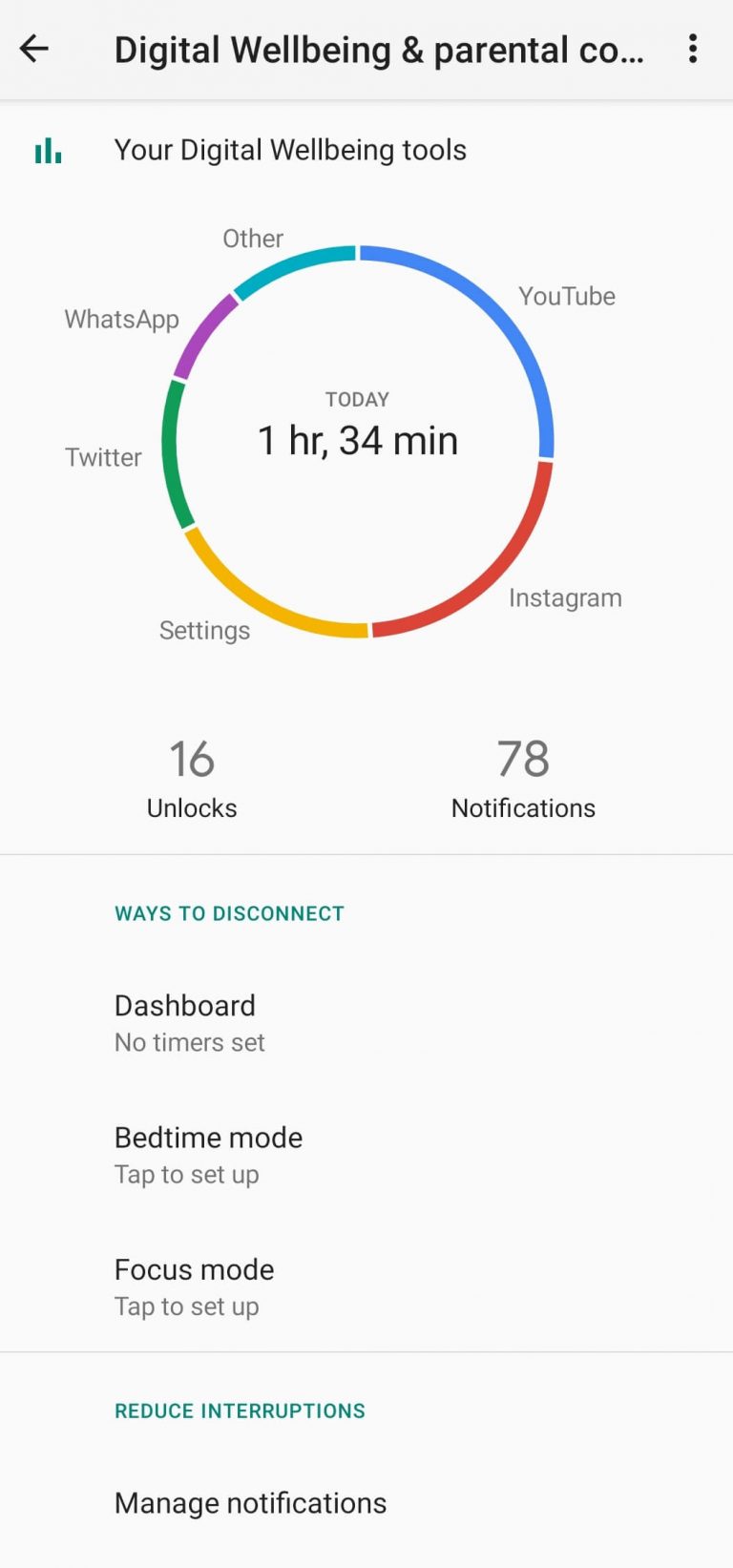 [4] Now, you can see the individual screen time data for all the applications you used. You can view the device usage report for the last 30 days.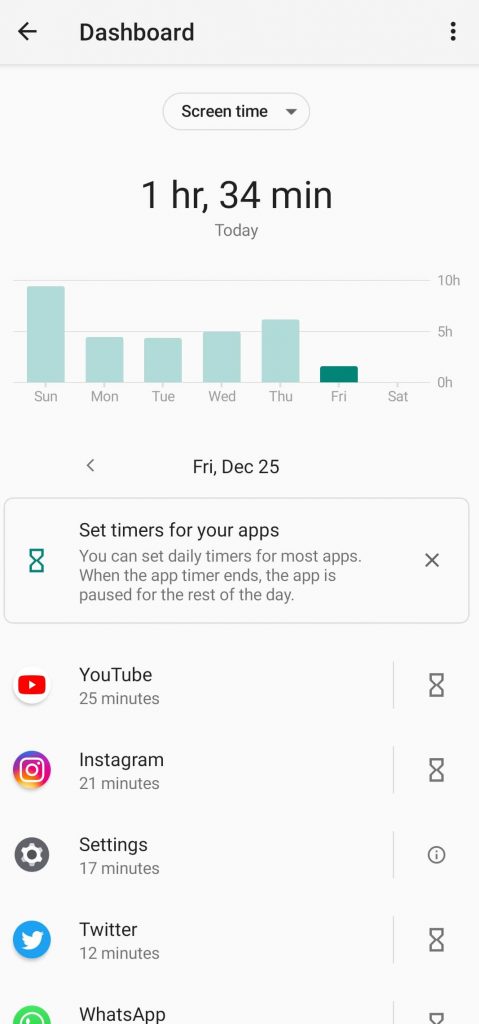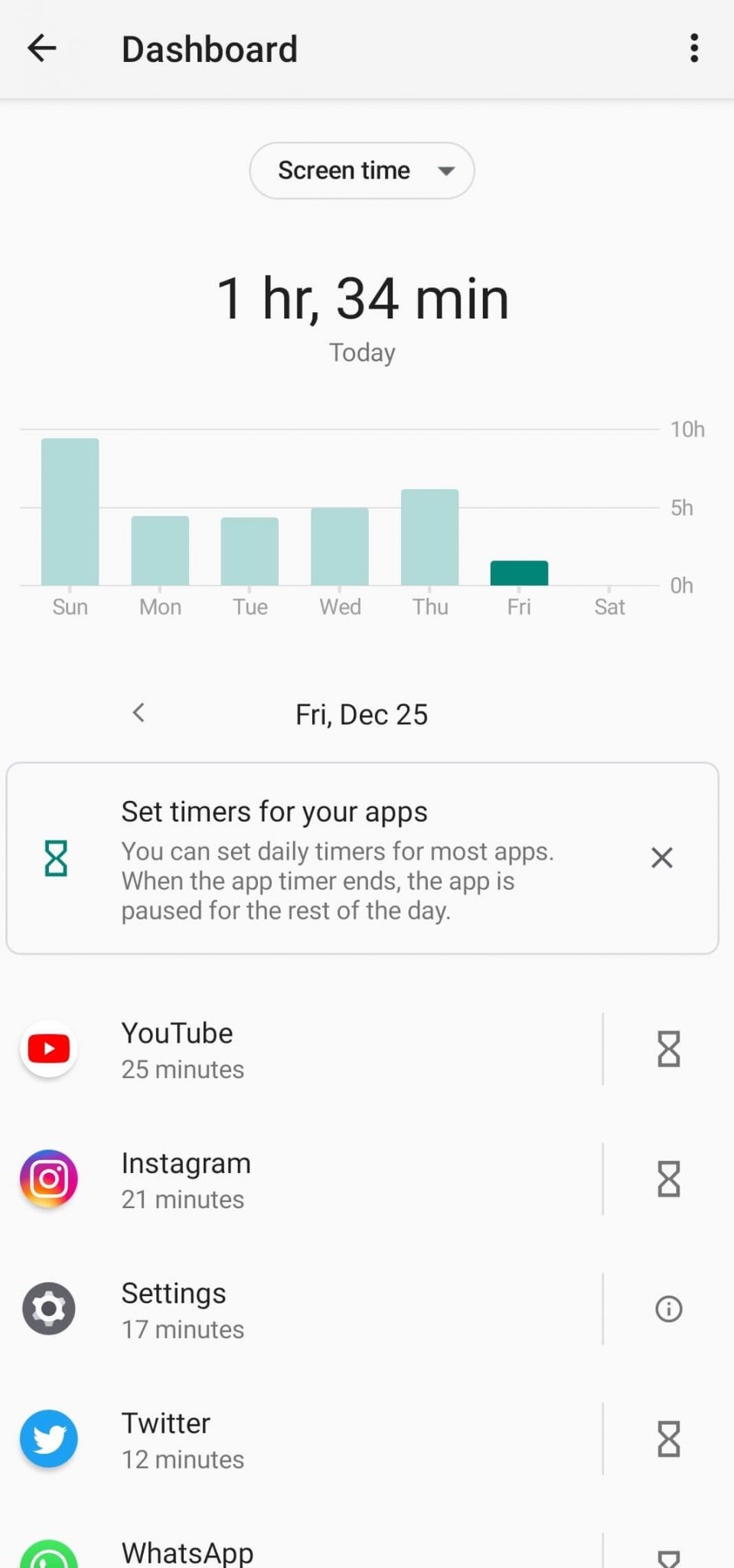 Note – By tapping the drop-down icon next to the Screen time, you will have options to view how many times you have unlocked the device and the number of notifications you received on that day.
[5] You can also set a timer for each app. Just click the respective app and to set the time limit.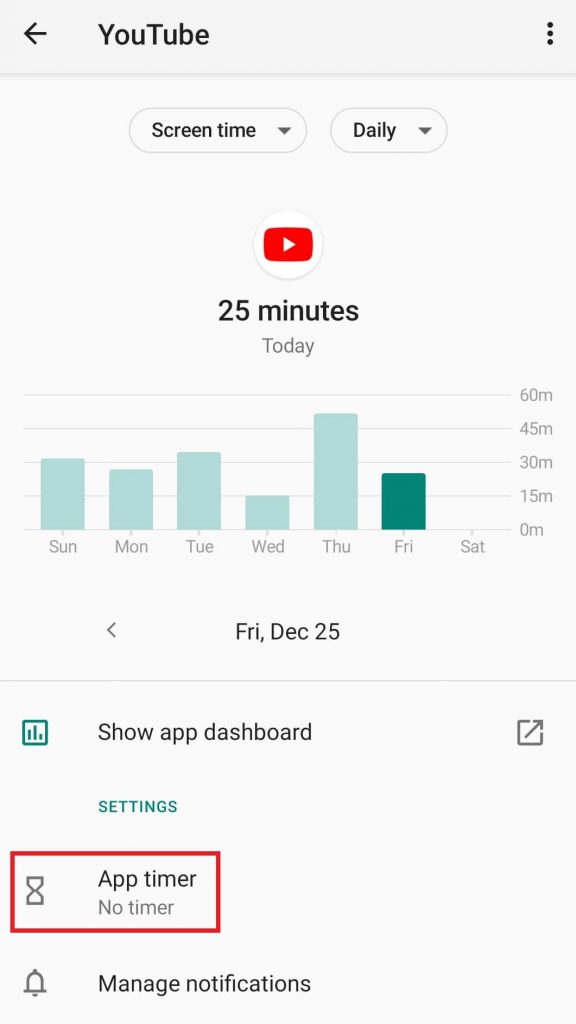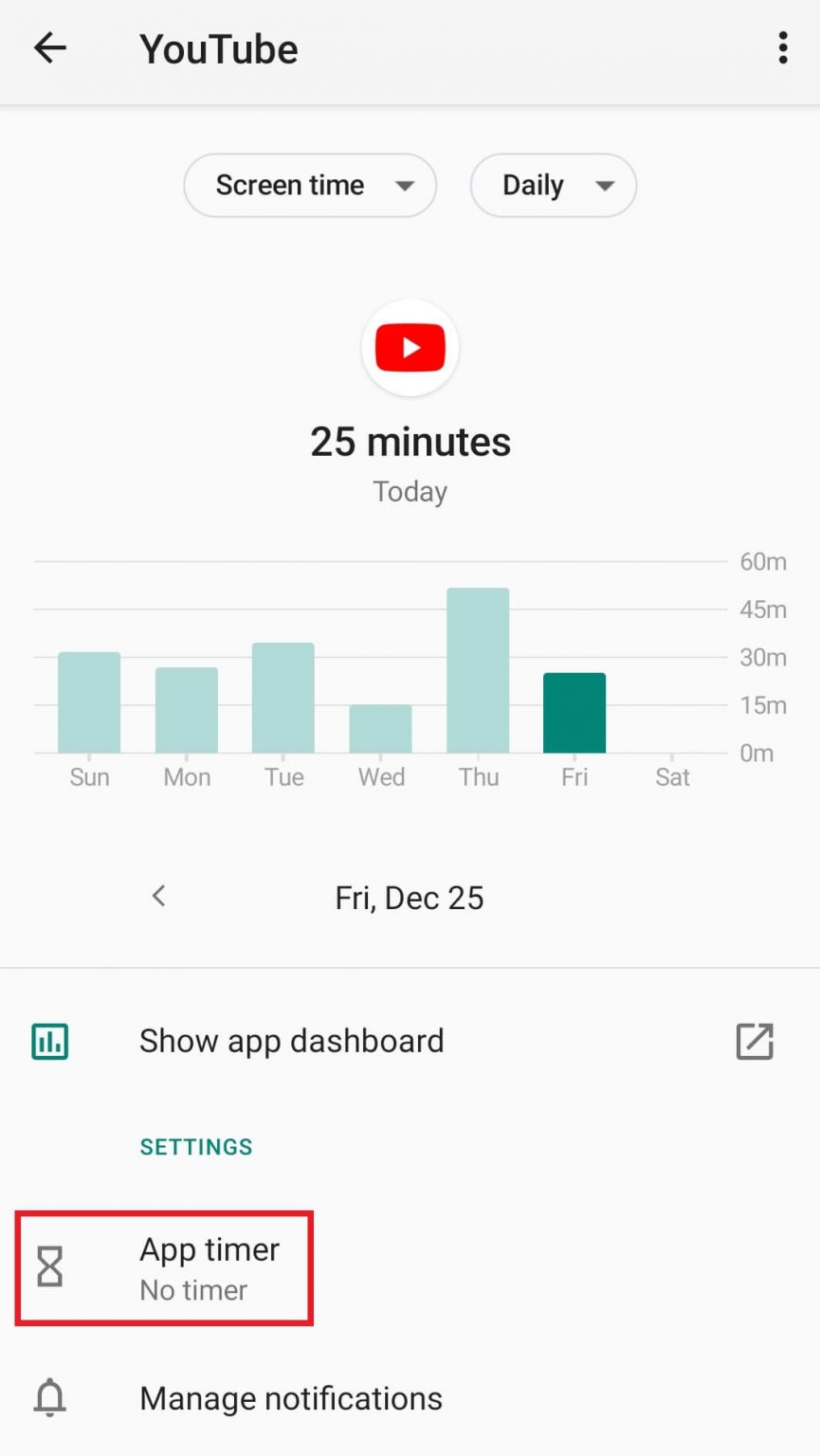 Note: The steps to check the screen time remain the same for all Samsung, OnePlus, Mi, Google Pixel, Lenovo, Vivo, and Oppo models. Some devices may have slight changes depending on the manufacturer or the Android version.
Bonus
If you want detailed data about your screen time, you can go with some third-party apps available on Google Play Store. They also offer several additional features to manage and restrain your phone usage. Some of the popular screen time apps are
Disclaimer: Those Third-party apps will have access to your phone usage data, and it will result in the sharing of those data. So read the terms and conditions of the application before using it.
Start analyzing your phone usage and daily activity through screen time to be productive with your smartphone. Hope this article helps you find the screen time on your Android device with ease.
Can't find the screen time feature on Android device? Tell us your smartphone and its model number in the comments section. We will help you to solve the issue. Clear your queries immediately by using our Facebook and Twitter handles.
Was this article helpful?