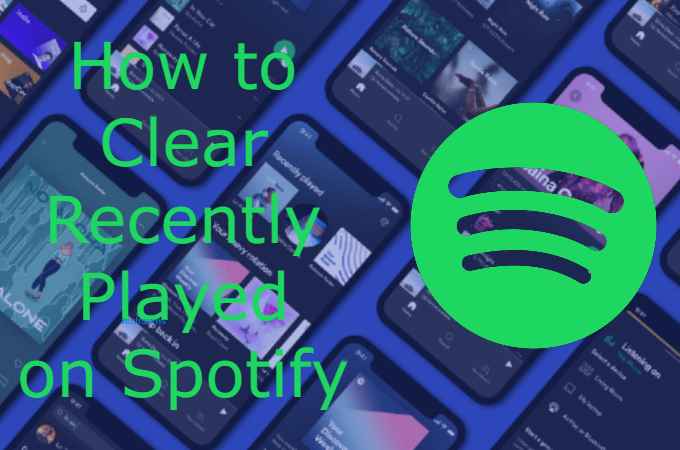 Spotify is the go-to music app for millions of people around the world. Spotify allows your followers to stream your recently played song list to catch up with your recent favorites. If you prefer to keep your choices unrevealed, don't worry! You can delete or clear the Recently Played history on Spotify.
As of now, there is no feature in the Spotify smartphone app to delete the recently played songs. For that purpose, you have to use the PC app or the website.
Ways to Clear Recently Played on Spotify
Using PC app
Using Website
How to Clear Recently Played List on Spotify PC app
#1 Launch the Spotify app on your Windows or Mac PC.
#2 Click on the Recently Played option from Your Library on the left side of the screen.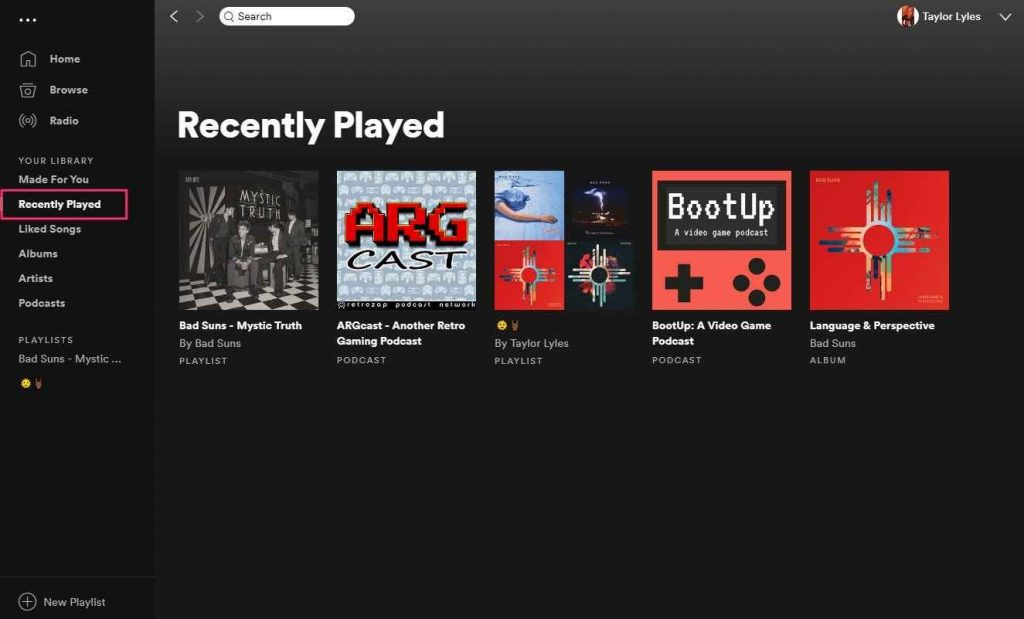 #3 You will see your recently played tracks on the app.
#4 Choose the content you want to delete from the list.
#5 Right-click on the content or select the three dots icon.
#6 Now, select Remove from Recently played.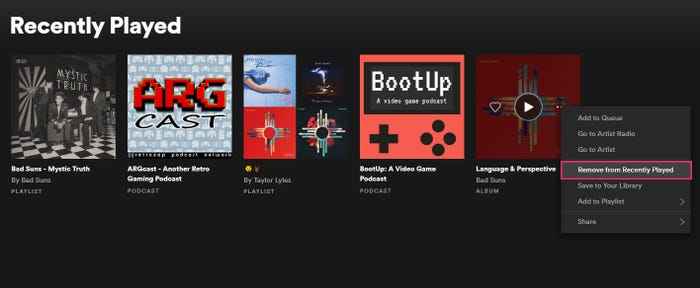 #7 Thus, the particular content will be removed from the list.
How to Clear Recently Played History from Spotify Website
#1 Go to the Spotify website https://www.spotify.com using any web browser on your computer.
#2 Select Log In on the right side of the screen.
#3 Sign in with your Spotify account credentials.
#4 Find Your Library on the left side of the screen and select the Recently played option.
#5 Choose any song, music, or podcast that you prefer to delete.
#6 Right-click on it.
#7 Select Remove from Recently Played option from the menu.
How to Clear Search History on Spotify App
#1 Launch the Spotify app on your mobile or computer.
#2 Select the Search icon.
#3 It will show the recent search list.
#4 Click on the 'X' mark right next to the search term that you want to remove. (This will clear a specific search)
#5 To clear the entire search history, click on Delete Recent searches.
Using either of the above-mentioned methods, you can clear recently played history on the Spotify platform. If you keep your choices private and do not want to register the recently played list, you can enable the Private Sessions feature. This feature is available on Android and iOS devices. Ask your queries in the comments below.
Was this article helpful?