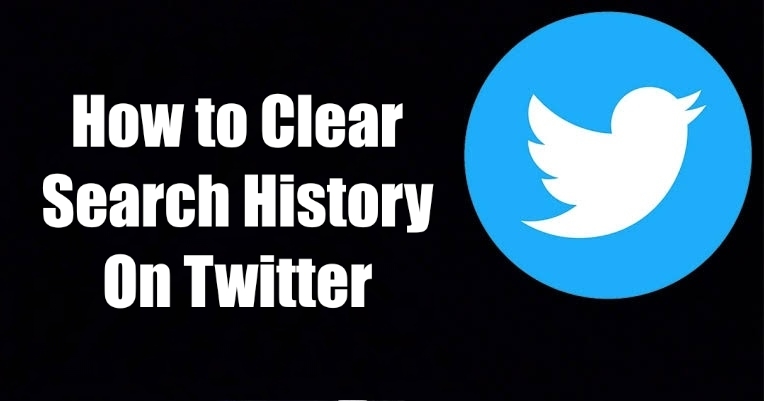 Key Highlights
Mobile: Search → Tap Search bar → Tap X (Beside recent searches) → Clear.
Desktop: Search Twitter → Click Clear All → Clear.
Twitter is one of the best social apps to reveal your opinions and a one-stop destination for the news. You can read news and get worldwide trends in various categories, like entertainment, sports, and many more. Like Google, Twitter remembers your search activities to suggest content. In addition, the search history helps users to revisit a particular search. However, the search history concerns certain users who value their privacy. If you don't like to save your search history by Twitter, you must clear them on your smartphone or PC to avoid suggestions based on your activity.
How to Clear Search History on Twitter [Mobile]
The steps to clear the search history on Android and iPhone is similar.
[1] On your Android smartphone, launch the Twitter app and log in to your account.
[2] Tap Search (Magnifying glass) at the bottom.
[3] Next, tap the Search bar (Search Twitter) at the top to view your recent search history.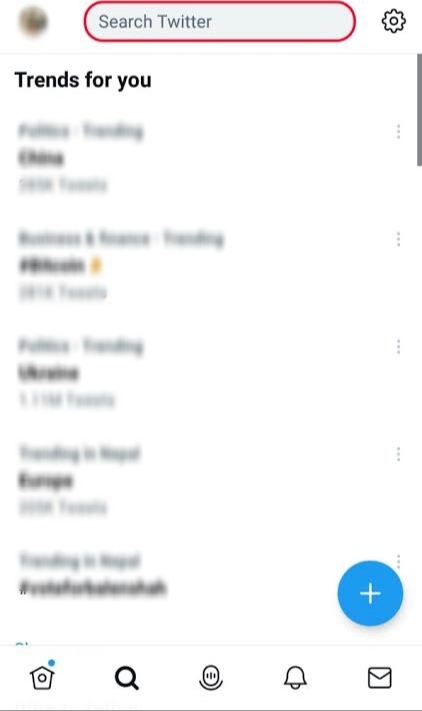 [4] Here, you can see the X icon next to Recent. Tap on it to delete the entire search history, and choose Clear to remove it permanently.
Note: Once cleared, you can't retrieve the search history on your smartphone.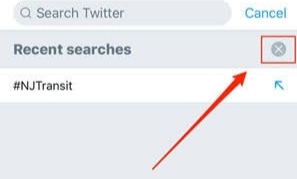 [5] Alternatively, to delete a particular search, tap and hold the search you like to remove.
[6] Finally, tap Clear to remove the search history.
Tip! Clear the Twitter cache on your smartphone and PC to enhance the app's performance and avoid lagging issues.
How to Clear Search History on Twitter [Desktop]
[1] Open Twitter on your PC and login to your account using the credentials.
[2] Click the Search Twitter search bar in the top-right.
[3] All your recent search history will appear. If you want to clear the individual history, click the X icon.
[4] To clear the entire search history at a time, click Clear All.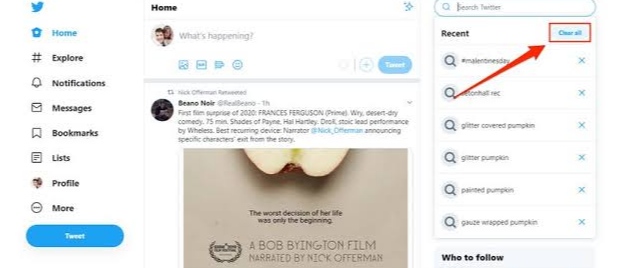 [5] The pop-up will appear on your screen. Click Clear when asked for confirmation.
Tip! If you don't like using the platform or its new features, you can delete your Twitter account permanently on your smartphone and PC.
Was this article helpful?