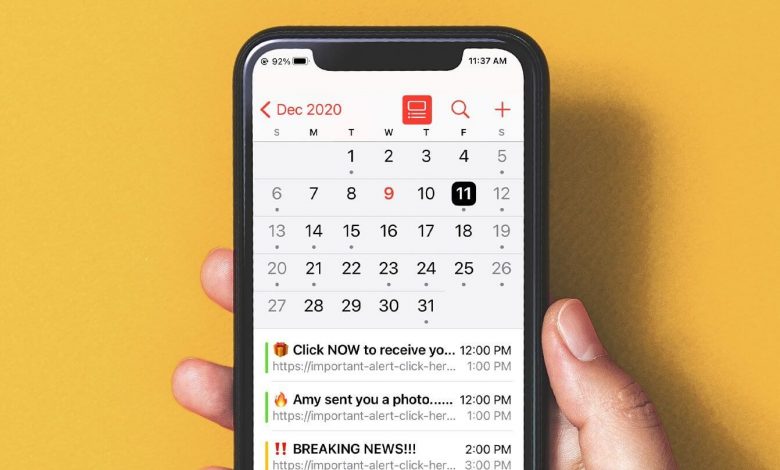 Each iPhone comes with a built-in Calendar app to manage tasks, events, meetings, and appointments. It lets you keep all your events organized in one place. It will make sure that you will not miss any important appointments. But, sometimes, when the events are canceled, missed, or finished, you need to remove that event from the Calendar. Here, we will discuss how to delete Calendar events on iPhone (all models).
Steps to Delete Calendar Events on iPhone
[1] Open the Calendar app on your iPhone or iPad.
[2] Search and find the event you want to delete.
[3] Click on the Event name.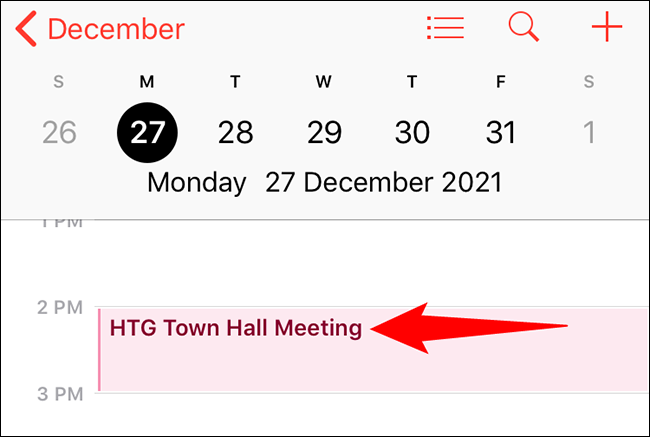 [4] Select Delete Event at the bottom of the event page.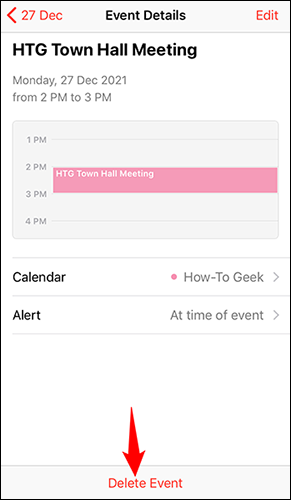 [5] If the event you are trying to delete is set to repeat, you have the option to Delete This Event Only and Delete All Future Events.
Delete This Event Only – To delete the event only from selected date and want the next occurrence to appear on your calendar.
Delete All Future Events – To delete all your future occurrences of the selected recurring event.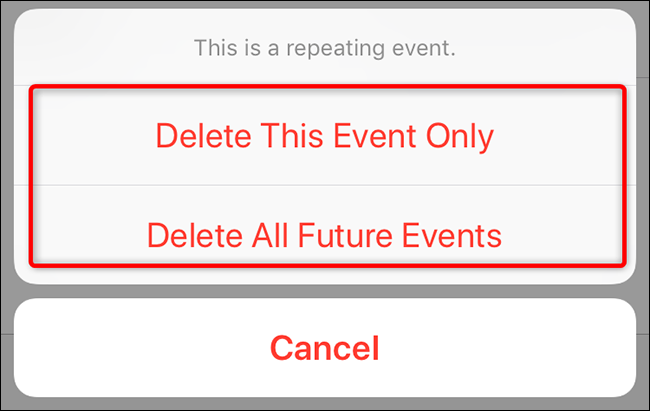 How to Remove Subscribed Calendars on iPhone
[1] Ope the Settings app on your iPhone or iPad.
[2] Open Calendar.
[3] Select the Accounts option.
[4] Select the Calendar and scroll down to the Delete Account.
[5] Finally, click on Delete from My iPhone to confirm your action.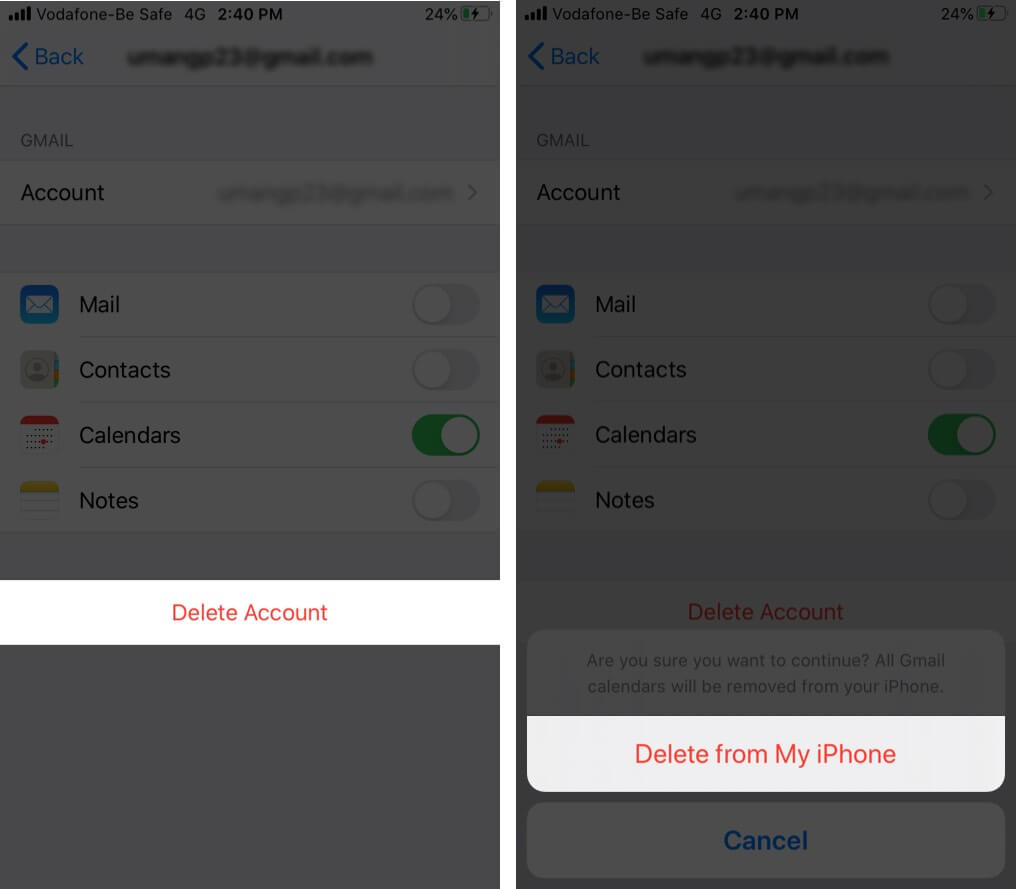 Related – How to change the home address on iPhone
How to Delete Events from Outlook or Gmail Calendar on iPhone
If you have synced your Microsoft Outlook or Google Calendar, all your events will be added to the iPhone calendar.
[1] Click the Calendar icon on your iPhone home screen.
[2] Search and select the date in the calendar grid.
[3] Tap the time that you want to remove an event.
[4] Click the Edit button in the upper right corner of the screen.
[5] Tap the Delete Event bar at the bottom.
[6] Click Delete Event in the pop-up to confirm your choice to delete the event.
Frequently Asked Questions
1. Does iPhone have a built-in Calendar app?
Yes, Calendar is a built-in app for iPhones.
2. Why I can't delete events from my iPhone calendar?
Turn off iCloud sharing for all your calendars and this will delete all your calendar data and events from your iPhone.
3. How to delete spam calendar events on iPhone?
>>Open the Calendar app.
>>Select the spam calendar event.
>>Click on Unsubscribe from this Calendar and confirm it.
4. How to delete calendar events on iPad?
iPad users can follow the same procedure on their devices to delete the events.
Was this article helpful?