Key Highlights
Desktop: Visit the IMVU account deletion link → Enter the account password → Tap Continue → Open the mail → Click the confirmation link.
Mobile: Settings → Delete account → Delete your account → Enter the account password → Delete.
IMVU is an online virtual world and social networking site. IMVU members use 3D avatars to meet new people, chat, create and play games. If you suddenly feel the platform is boring or it has a bad mental impact on you, you can easily choose to permanently delete your IMVU account from your smartphone or desktop.
How to Delete Your IMVU Account Using a Browser
[1] Open a web browser on Mac or Windows PC and log in to your IMVU account.
[2] On a new tab, visit the account closure page of IMVU.
[3] Enter your account password for verification and tap on the Continue button.

[4] On the next page, you will receive a message stating that "You have successfully deleted your account. A confirmation mail has been sent."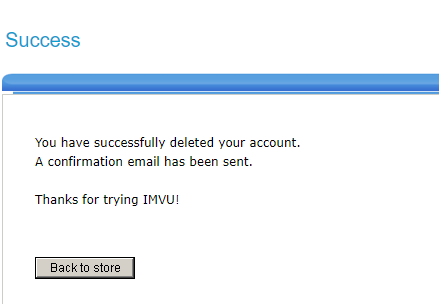 [5] You will receive an account deletion link to the registered email address.
[6] Open the email that you've received and tap on the deletion link.
[7] Upon tapping on the link, your account will be deleted permanently.
How to Delete/Deactivate Your IMVU Account on Mobile App
You can terminate your IMVU account using the mobile app. Unfortunately, this deletion feature is available on the iOS mobile app.
[1] Open the IMVU app on your iPhone.
[2] On the Home page, tap Settings near the Profile avatar.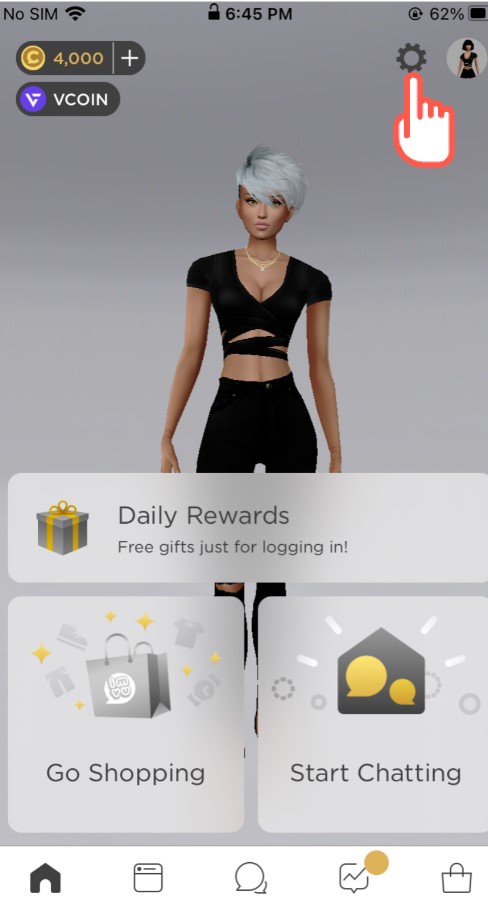 [3] Under Settings, you can find the Delete Account option. Tap on it.
[4] Choose Delete Your Account from the given options and tap Next.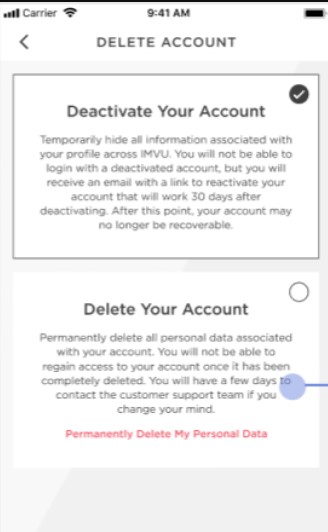 [5] Enter the IMVU account credentials (email and password) to verify and tap Next.
[6] An authentication code will be sent to your mail address (If you have enabled the 2FA).
[7] Next, tap Delete to proceed.
[8] Finally, you will get a message on the screen after the account is deleted. An email will also be sent to your email address for reactivation. Tap OK.
Note: You can deactivate your account temporarily and reactivate it again whenever you need.
Can You Delete IMVU Account Without a Password?
No. Unfortunately, you can't terminate the IMVU account without a password. If you have forgotten the password, you can reset it and proceed with the deletion.
How to Reactivate Deleted IMVU Account
The deleted account has to be reactivated within the 30-days of deletion. As soon as your account gets deleted, you will get an email stating that Your account has been deleted.
Along with the message, you will also receive a link to reactivate your account. The reactivation link is valid for only 30 days, and you can't use it after that. Tap the link and enter the required info to get back your account.
Tip! Like Snapchat, you can easily create an avatar on WhatsApp within a few minutes and set it as your Display picture.
IMVU Alternatives
Below we have suggested IMVU alternatives to consider. In addition, we have mentioned the availability of apps in the respective stores.
| ALTERNATIVES | PLAY STORE | APP STORE |
| --- | --- | --- |
| Second Life | No | No |
| Twinity | No | No |
| Avakin Life | Yes | Yes |
| Smeet | Yes | Yes |
Frequently Asked Questions
1. How to delete IMVU messages?
On the IMVU app, long-press the conversation you want to delete. Tap the Delete option and confirm it. The conversation will be deleted only from your end. The person at the other end can still view the message.
Was this article helpful?