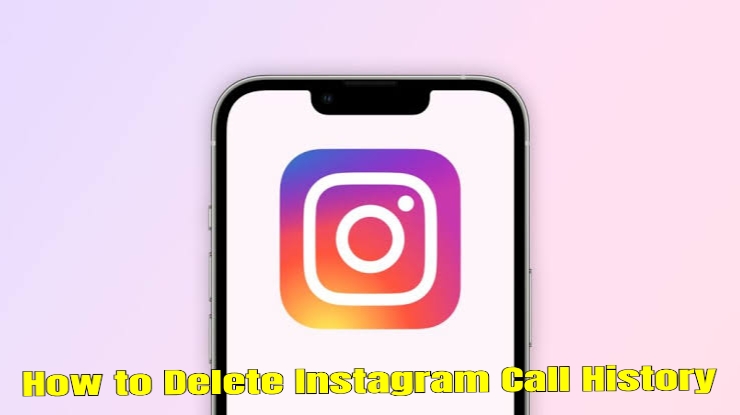 Instagram is one of the coolest and best social media apps to use. You can share your photos and videos as stories, reels, and posts. Along with this, Instagram added a call feature where you can make both audio and video calls. Previously, the call logs will display on your chat feeds, and later Instagram added a new section called Calls, in which all your incoming and outgoing call history will appear. It is recommended to delete the Instagram call history regularly to keep your privacy secure and also helps to remove space in the app for better functioning.
Steps to Delete Instagram Call History
You can delete your Instagram call history in three different methods.
1. Call section
2. Chats
3. Enabling Vanish Mode
Deleting Instagram Call History in Call Section
You can follow this method to delete the calls on the latest version of Instagram. But remember that you can't delete all calls at once. You can do it only by the sequence. This method applies to both Android and iOS users.
[1] Open Instagram and log in to your account.
[2] Click the Chat icon on the top-right.

[3] You can see three sections such as Chats, Calls, and Requests.
[4] Go to the Calls section, and see your Instagram call history.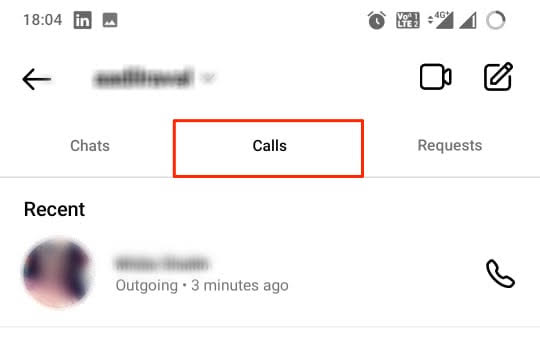 [5] Long press on the call history you want to delete.
[6] You can get a pop-up with options. Tap Delete, and the call log gets deleted permanently.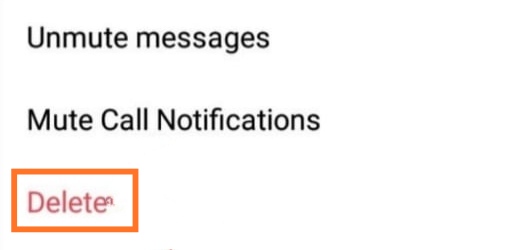 Tips! To keep your Instagram app safe and secure, clear the search history on your Instagram account, like deleting call history.
Deleting Instagram Call History in Chats
Unfortunately, Instagram doesn't provide the option to delete the call log available within the chat. To delete the call history, you need to delete your entire chat with the person.
[1] Open the Instagram account on your smartphone and log in to your account.
[2] Tap the Chat icon that appears on the top right corner.
[3] Choose the chat that has a history of call logs.
[4] Long press the chat until you see the pop-up.
[5] Finally, tap Delete, and it will delete the entire chat, including the call logs.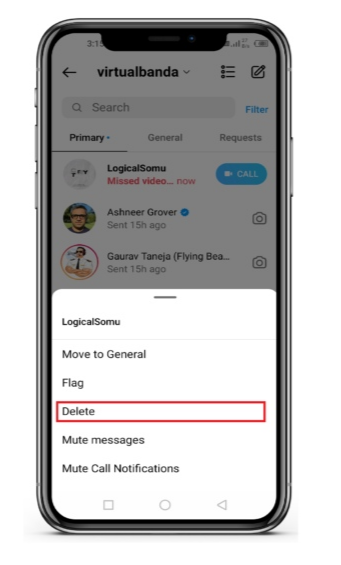 Deleting Instagram Call History Using Vanish Mode
Rather than deleting the chats and calls, you can vanish them on Instagram just with a single click by using the Vanish mode on Instagram.
[1] Log in to your Instagram account and select the Chat icon.
[2] Select the required chat and tap Info on the header.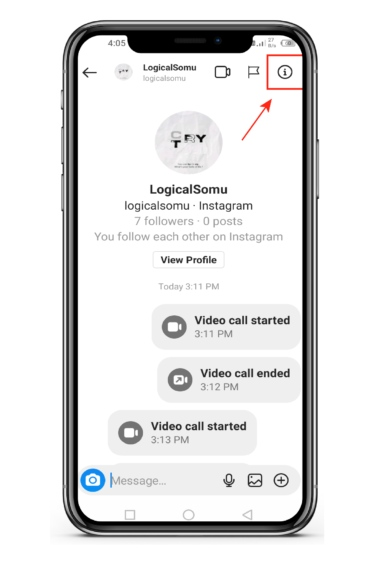 [3] From the available options, click Vanish Mode and enable it.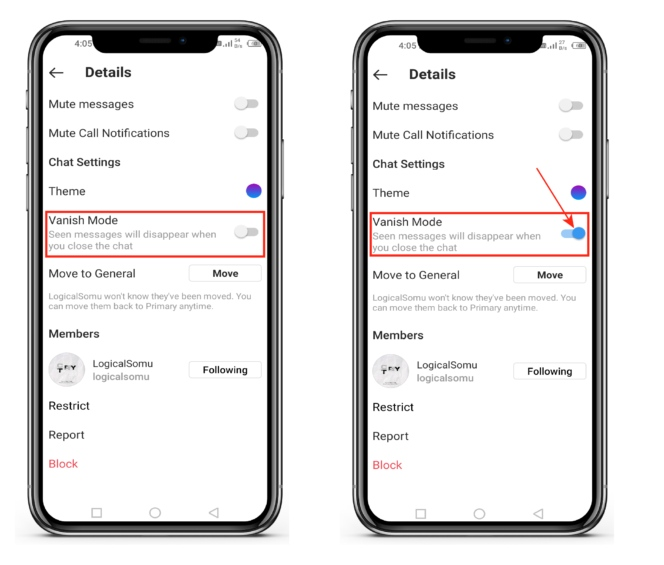 [5] In the latest version, you can swipe up to turn ON the Vanish mode and swipe down to turn it OFF.
Tips! You need to keep your data safe on Instagram by using the app's privacy features.
Bonus: Switching to Professional Account
Changing to a Professional account enables you to hide your call tabs instead of deleting them.
[1] On Instagram, tap on your Profile icon at the bottom.
[2] Next, click on the three horizontal bar icons and click Settings from the pop-up.
[3] Click on Account and scroll down a bit.
[4] Finally, click on Switch to Professional account.
Doing so hides the call tab and logs on your Instagram account.
Frequently Asked Questions
1. Can we delete Instagram call history on the Web version?
Unfortunately, Instagram does not provide a voice/video call feature on the browser version. Therefore, you can delete it only on the app.
Was this article helpful?