Are you switching to another dating site or no longer using OkCupid? then you must delete your OkCupid account before leaving this dating platform. As OkCupid is a popular dating site or application with a wide number of users. It also has a lot of premium features that can be accessed without getting a subscription and you can pay only for boosting the rank of the profile. However, if you don't find any potential match or lack of responses, you can delete the OkCupid account using Android or iOS devices with simple methods.
Precautions Before Deleting the OkCupid Account
If you are going to delete your OkCupid account, you must do some precautionary steps before deleting the account:
Backing up the data of your messages, matches, media, etc.
Cancel the active subscription to avoid auto-renewal of charges.
Review your privacy settings to keep the information private.
Better check if your alternate dating website meets your needs.
In case you have an OkCupid Premium Subscription, you need to cancel it with the steps below:
Visit the official website of OKCupid > Login > Settings > Subscriptions > Turn off automatic billing. This will cancel your OKCupid subscription.
How to Delete OkCupid Account on Mobile App
1. Install the OkCupid app from your App Store or Play Store.
2. Launch the app on your Android or iOS device.
3. Finish up the sign-in process using the credentials.
4. Tap on the Profile icon at the bottom right corner of the screen.
5. Choose Settings and scroll down below.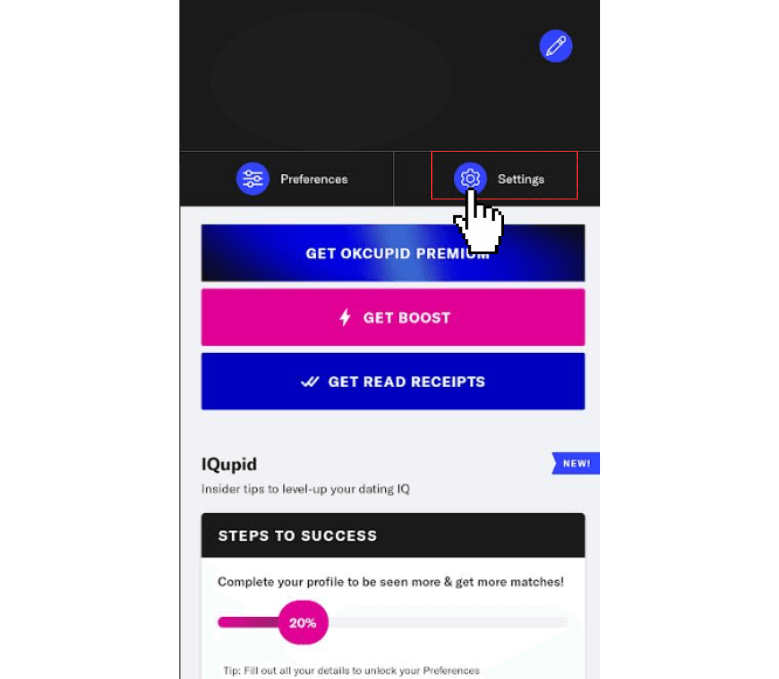 5. Tap on Disable your account and click on Next.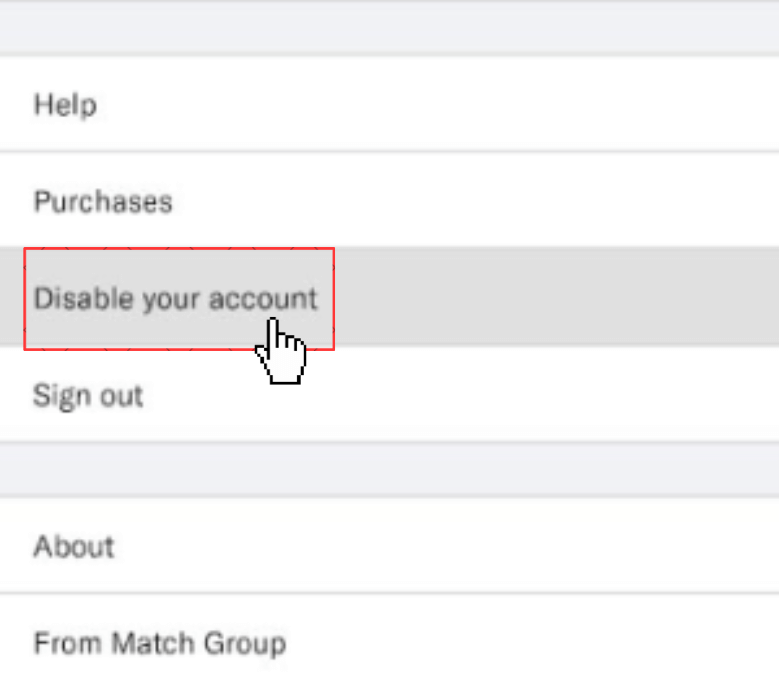 6. Select the reason for deleting the OkCupid account and answer some related questions.
7. Tap on Delete My Account and confirm it.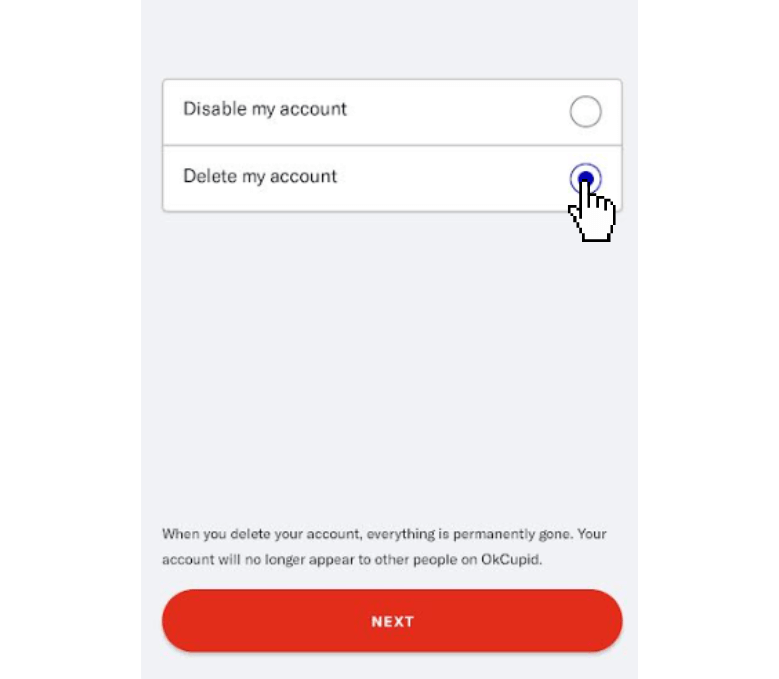 8. Now your OkCupid account has been deleted successfully.
Note: You can also disable the account using the same method you have used for deleting the OkCupid account. Just choose to disable it instead of deleting the account.
How to Delete OkCupid Account Using a Web Browser
1. Visit the official website of OkCupid on your PC.
2. Tap on the Profile icon and select the Settings option.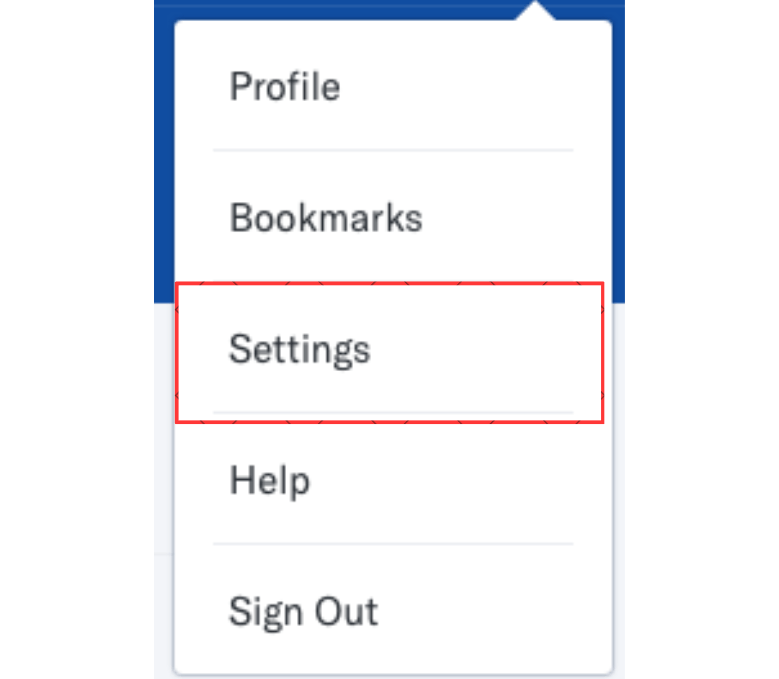 3. Click on the My Accounts option.
4. Scroll down until you get Need a break? Go here to disable or delete your account and click on the Go Here link.
5. Choose the reason for deleting the account.
6. Then select Delete account and enter the account password if prompted.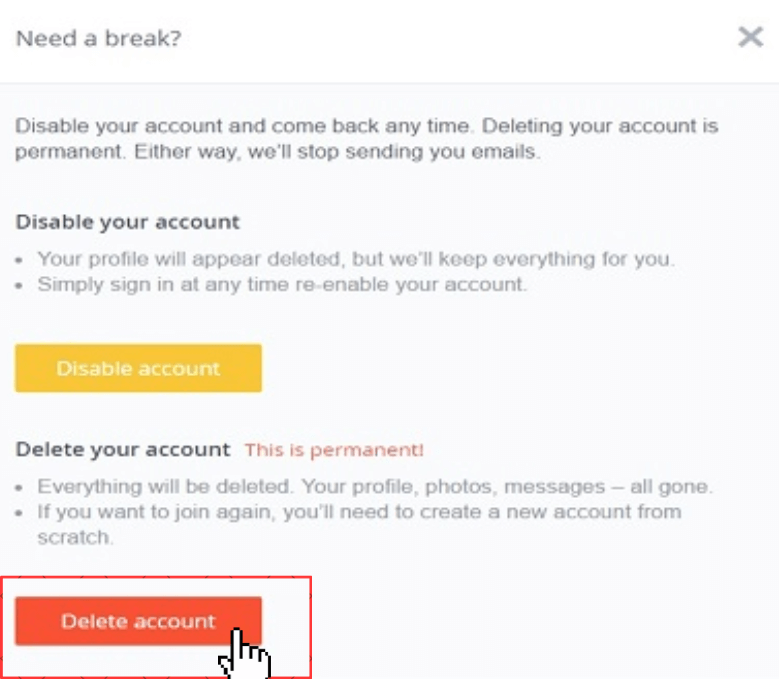 7. Tap on the Delete option and your OkCupid account will be deleted.
Can I Recover Deleted OkCupid Account?
Yes, you can recover your deleted OkCupid account. For that, here are the steps you need to follow:
1. Visit the Okcupid app or website.
2. Type the same Email address and Password of your deleted account.
3. A pop-up will appear to restore your OkCupid account. From there, tap confirm.
4. Then click on Yes and your profile will be activated once again.
Frequently Asked Questions
Is there any alternative method to delete your OkCupid account?
You can also delete your OkCupid account through Customer support: Visit the support page ->Fill in the required details -> Enter Delete Account as subject -> Type the reason for deleting ->Submit and the support team will contact you for further process.
What happens after deleting the OKCupid account?
Deleting the OkCupid account removes all the messages, media, profile data, etc. on your device.
What are the alternatives to OkCupid?
There are a lot of alternatives for OkCupid which include Match, tinder, eharmony, etc.
Was this article helpful?