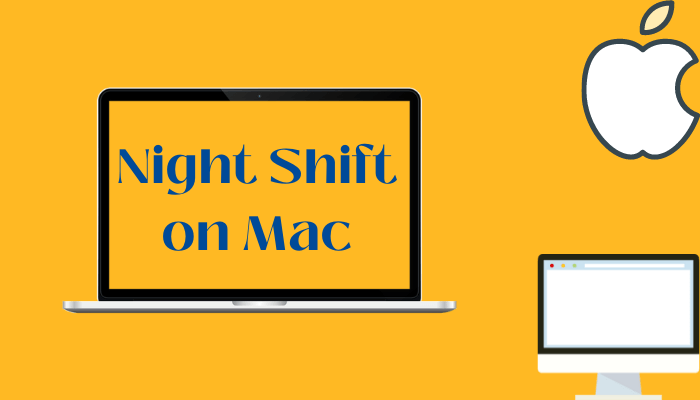 Night Shift is quite a hard time to work since it deprives our sleep. Even though few of them hate to work during the night, they have to complete the given task/ work anyway. It is understood that long exposure to the PC screen will have dryness and irritation in the eyes. The condition gets worse at night and low light conditions. Apple introduced Night Shift mode in the Mac PC for effective reduction of blue light from the screen. Night Shift emits warmer colors in the spectrum for reducing the strain on the eyes. Let's see how to enable Night Shift on Mac in the below guide.
How to Enable Night Shift on Mac
The Night Shift option can be turned on manually in the System Preferences section. It uses the PC time and geolocation to determine the sunset, sunrise.
(1). Launch the Mac PC and go to the Apple Menu.
(2). Select System Preferences in Apple Menu.
(3). Choose Displays and select the Night Shift tab.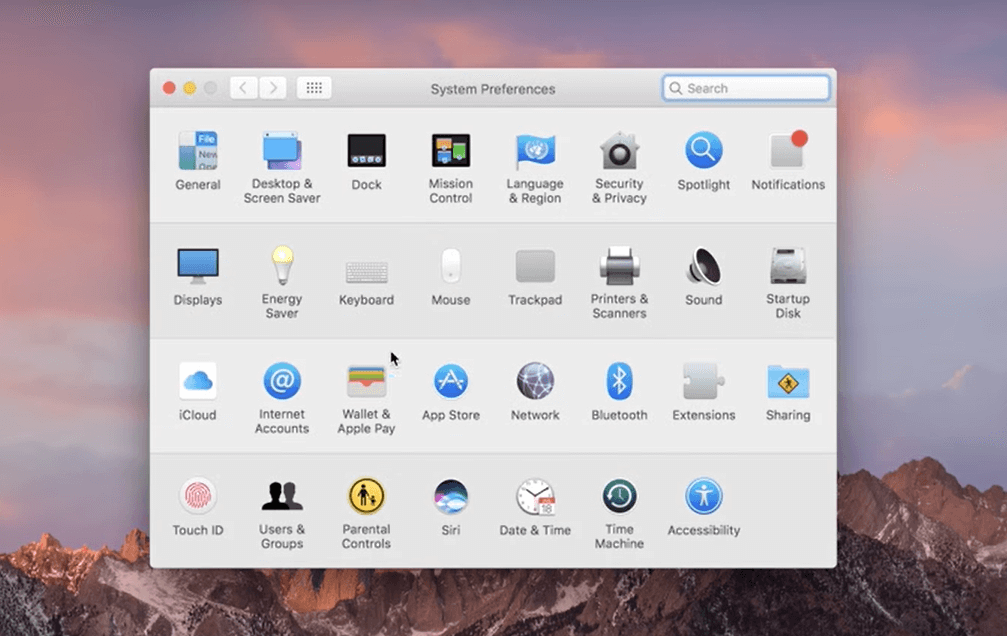 (4). Click the Turn On Until Sunrise to enable Night Shift on Mac.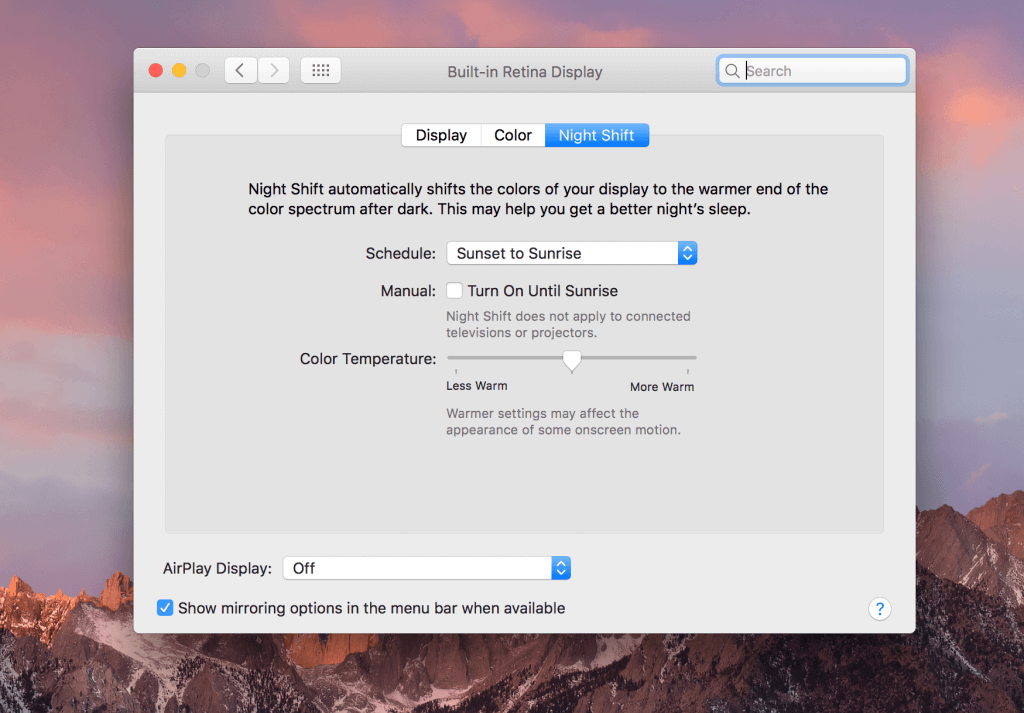 (5). Move the Slider to select the Color temperature below.
Related: How to Change Default Browser on Mac
Alternative Way
You have an alternative way to activate Night Shift using the Control Center.
(1). Select the Control Center at the top right corner of the Mac.
(2). Click Displays in the available menu.
(3). Choose Night Shift to turn on Night Shift.
You can also use Siri to turn on the Night Shift on the PC.
How to Schedule Night Shift
The Schedule option in the Night Shift helps in planning the Night Shift and it will automatically enable it every time. It has Sunset to Sunrise and Custom option. Custom option is useful in choosing the particular time period.
(1). Click System Preferences on the Apple Menu.
(2). Select Displays and click the Night Shift tab.
(3). Tap the Schedule pop-up and it displays two options.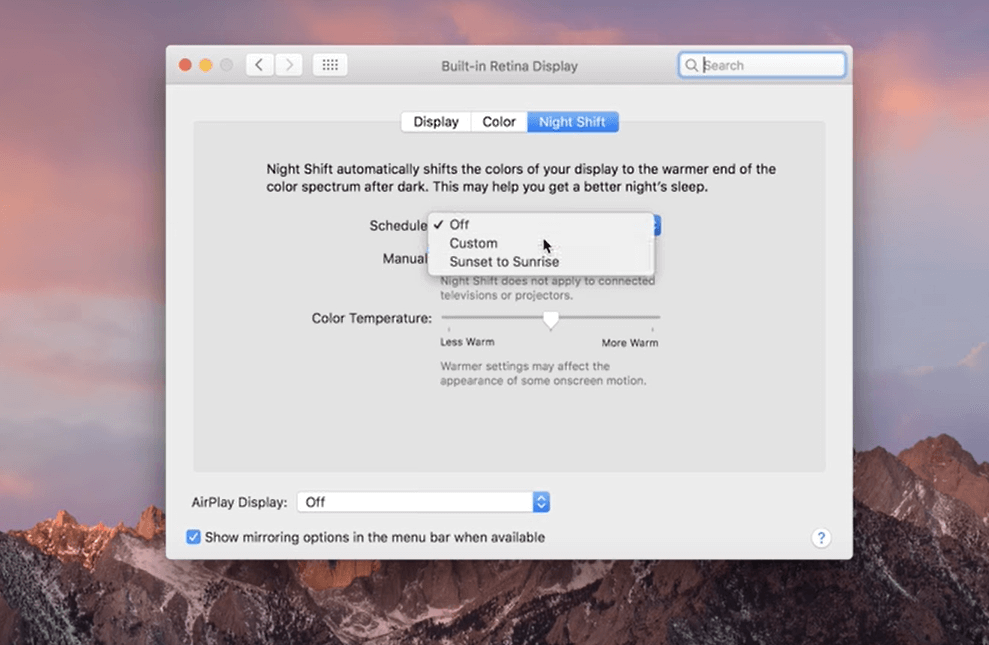 (4). Select Sunset to Sunrise to activate Night Shift during the entire night.
(5). Click Custom and provide the timing for from & to.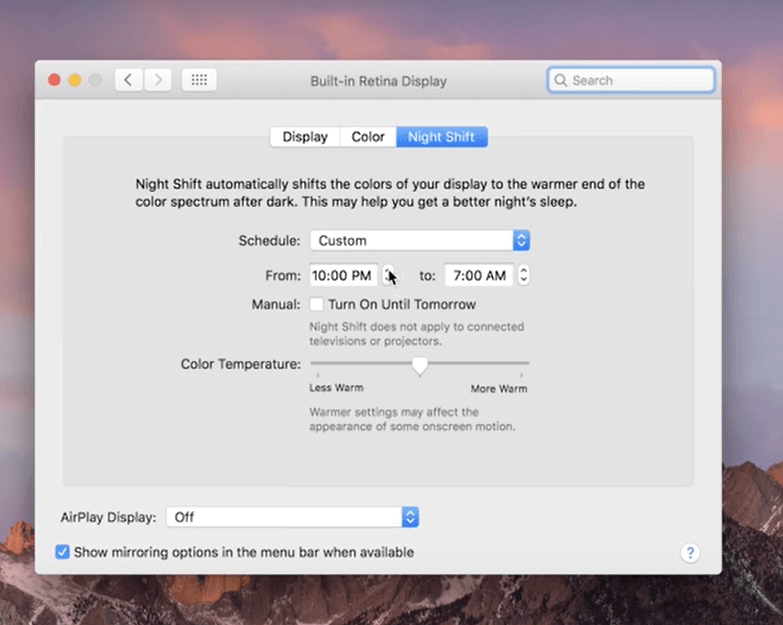 The Night Shift will have a positive impact on the user's health to ease the usage of PC in the nighttime. When the Night Shift is on with the schedule, you can also turn it off anytime by accessing the Night Shift in the Display.
Related: How to Reset Mac to Factory Settings
If you face any trouble following the above steps, please mention them in the comments section below. Follow the TechOwns Facebook and Twitter pages to get to know more about tech stuff.
Was this article helpful?