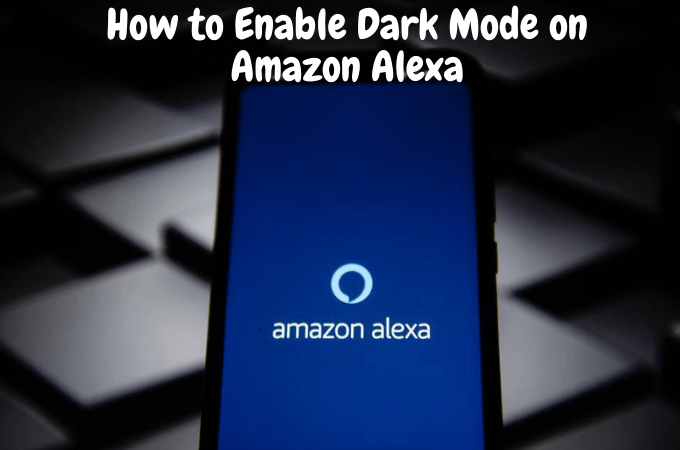 Dark Mode is one of the amazing features that has occupied the news lately in the tech world. This feature protects your eyes from harmful rays emitted from your mobile screen while using it during the night. Now, Amazon Alexa users can also avail the Dark mode feature.
Without a doubt, one could agree that Alexa is the best intelligent voice assistant. Amazon Alexa is an essential app to set up your Alexa-enabled devices. You can listen to music, get news updates, create shopping lists, control lights, locks, thermostats, and more at your home or on at go using the Alexa app. Additionally, Amazon has added many features to make the app an user-friendly interface. In that order, Alexa's new Light and Dark mode feature benefit the users to change the app appearance at sunrise and sunset.
Amazon also added that the Dark Mode feature could be helpful for users with vision problems, as the feature includes text scaling. You can turn on the Dark Mode feature on Amazon Alexa mobile app using your Android or iOS smartphone.
Alexa app – Open the app > select the More icon > choose Settings > select the Alexa App Settings > choose the dark theme.
How to Setup Dark Mode on Amazon Alexa [Android & iOS]
It is similar to setup dark Mode on both Android and iOS devices.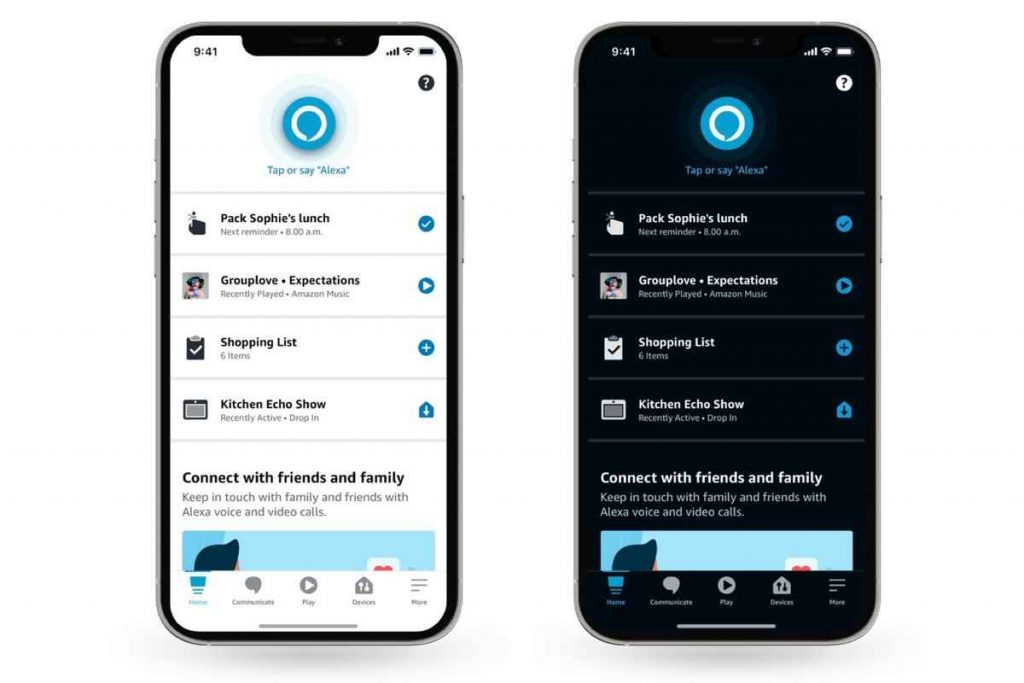 [1] Open the App Store or Google Play Store on your Android or iPhone.
[2] Download and install the Amazon Alexa app on your mobile device.
[3] Launch the app and Sign-in with your Amazon account details.
[4] Click on More and select the Settings option from the menu.
[5] Now, choose the Alexa App Settings.
[6] Pick the Color Theme as Dark. If you want to set up light mode, choose light on the color theme.
Related – How to enable dark mode on the Amazon app
Only a few devices support the dark mode. You can access dark mode on the iPhone running on iOS 13 & higher and Android devices running Android 10 & higher. While the iOS 12 version or older and Android version 9 or older devices support only the light mode on the Alexa app.
Don't forget to mention your doubts and queries in the comments section below. Follow us on Twitter and Facebook for more related updates.
Was this article helpful?