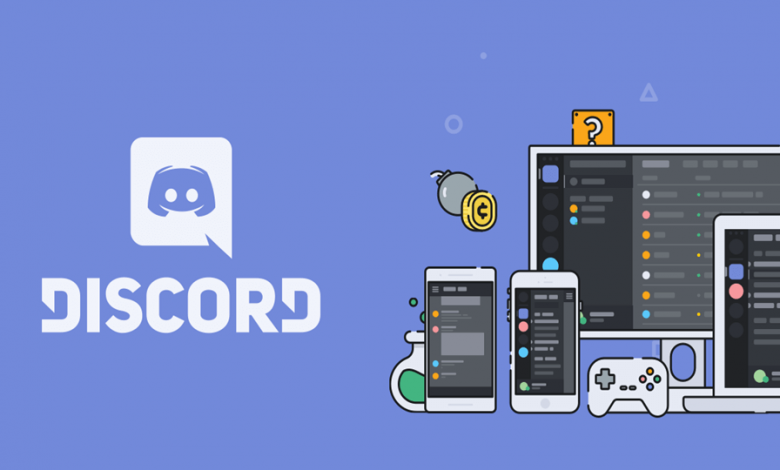 Two-Factor authentication on Discord is an additional layer to protect your account. Once you enable it, Discord will use Google Authenticator to send a temporary code to your smartphone each time you log in. This feature restricts others from accessing your account even if they know your password.
How to Enable Two Factor Authentication on Discord [Android & iPhone]
[1] Install and open Discord on your smartphone.
[2] Click the gear icon on the bottom of the screen.

[3] Under Users settings, click on My Account.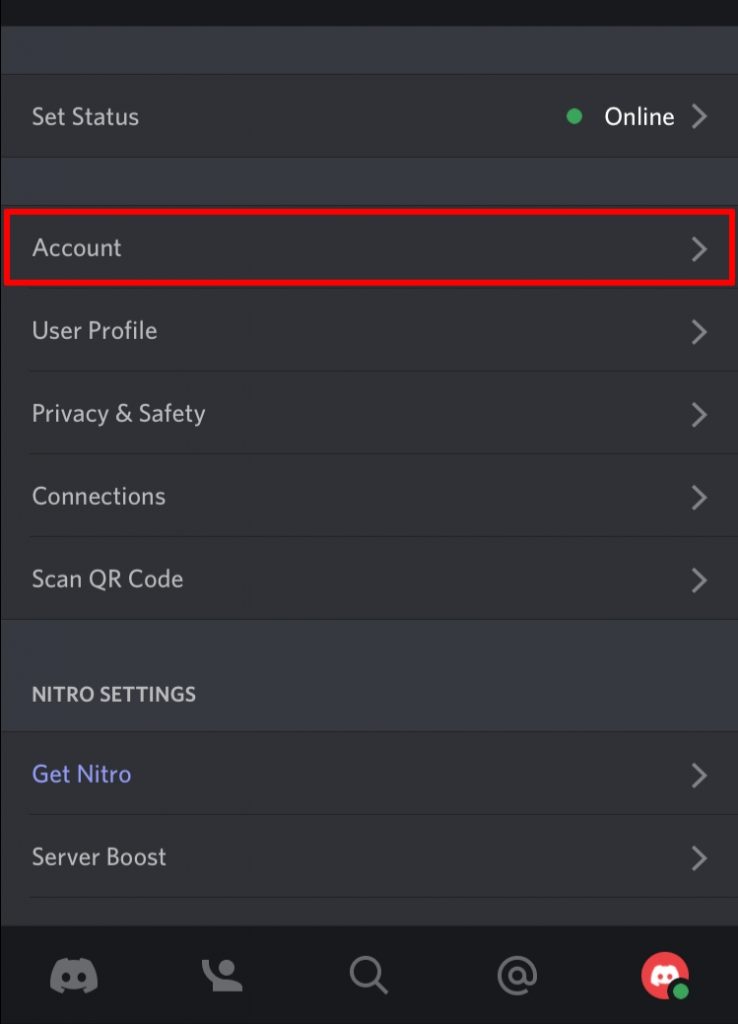 [4] On the Account page, scroll down and click Enable Two-Factor Auth option.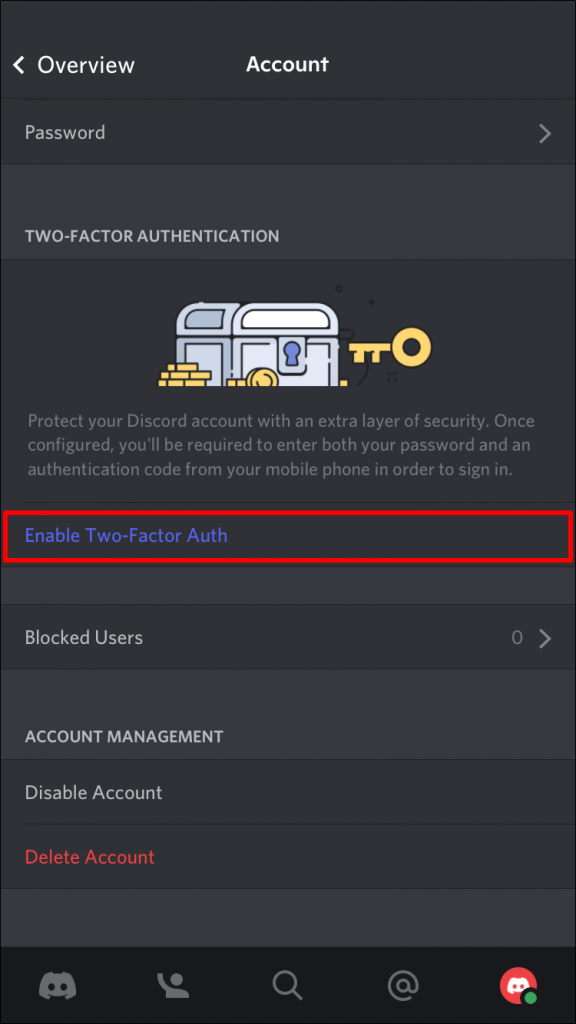 [5] You need to download and install the Google Authenticator app on your phone or tablet to enable 2FA.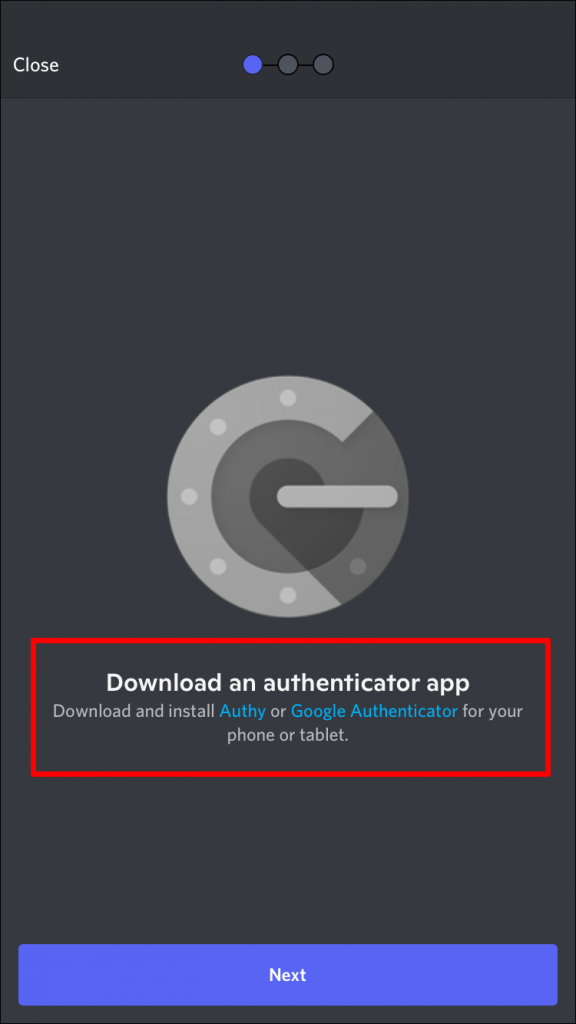 [6] Next, copy and paste the code you received in the authentication app or scan the QR code from Discord.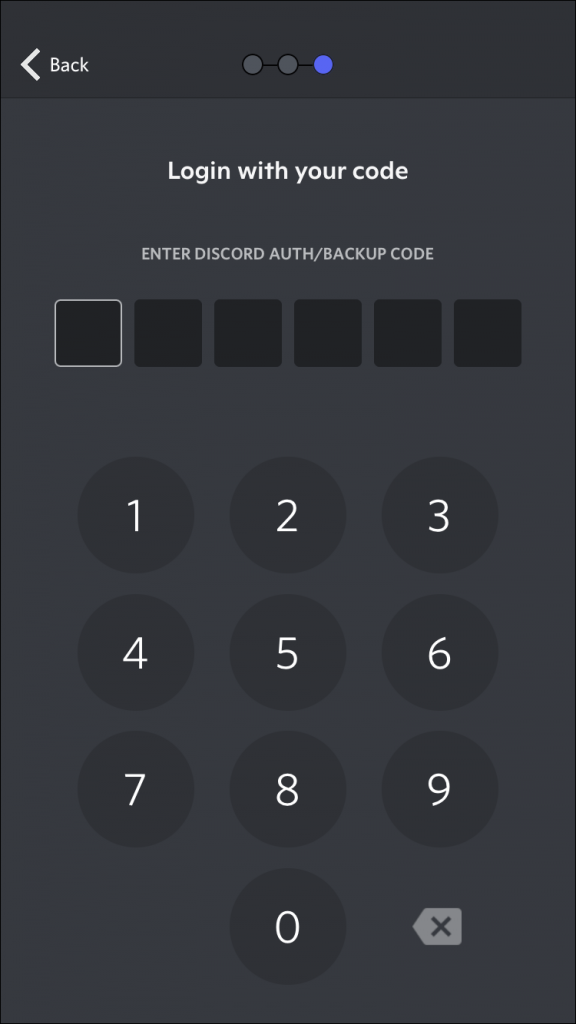 [7] Once done, click Next.
[8] Once your code is accepted, 2FA will be activated, and you will get an option to Enable SMS Authentication. Click on Done to continue using Discord.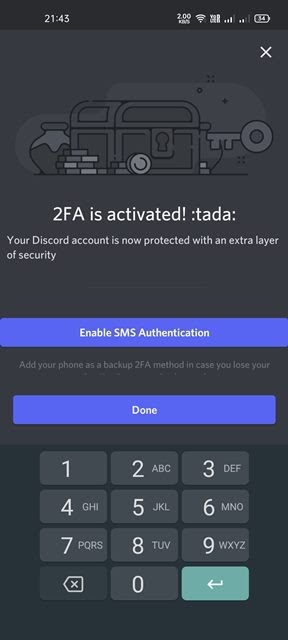 Steps to Turn Off 2FA on Android/iPhone:
[1] Open the Discord app and click the Gear icon.
[2] Click My Account and tap on Remove 2FA.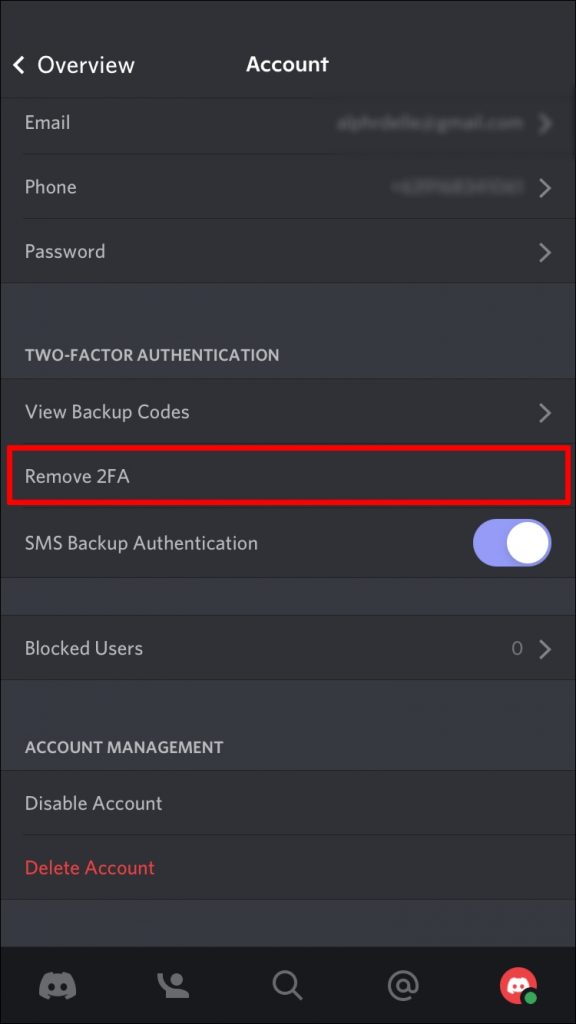 [3] Now, open your authentication app and enter the code.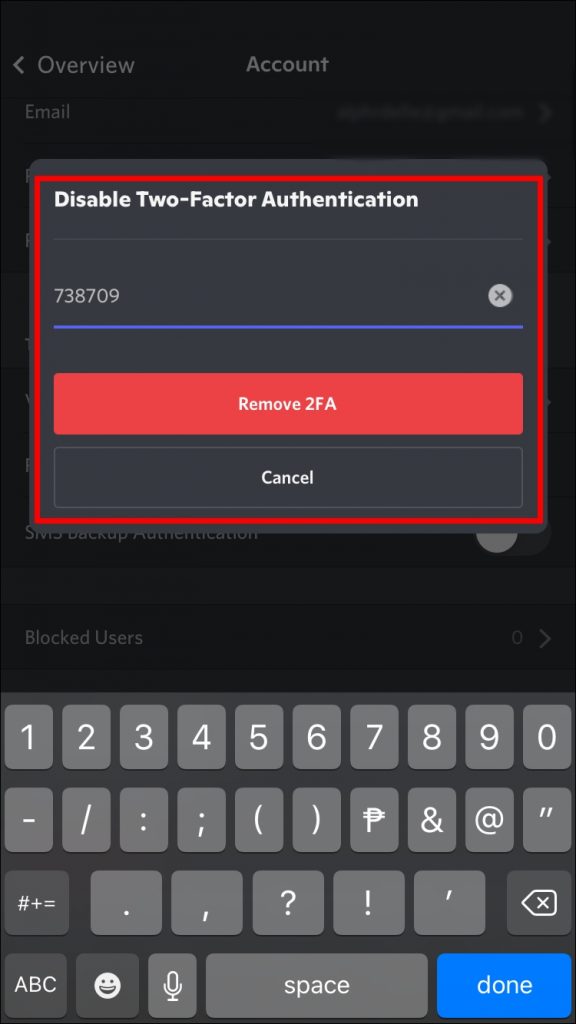 [4] Once done, tap on the Confirm button.
How to Enable Two Factor Authentication on Discord [Windows/Mac]
[1] Open Discord on your browser.
[2] Click on the Settings gear icon.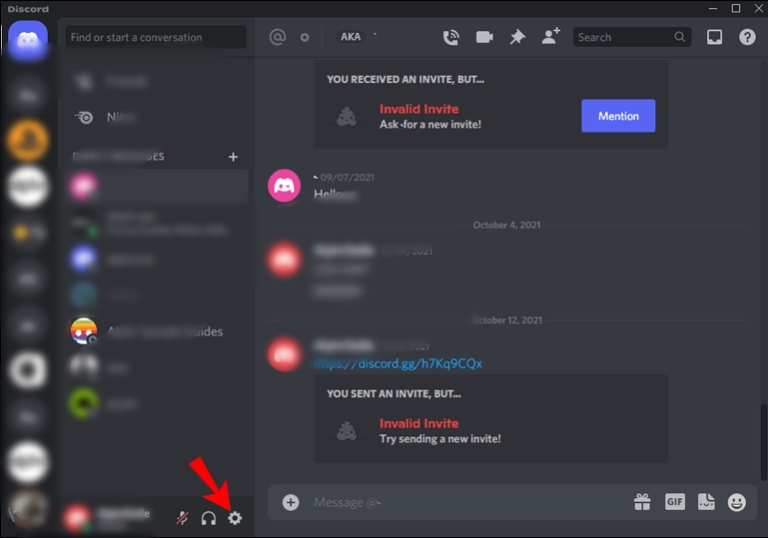 [3] On the Settings page, click My Account.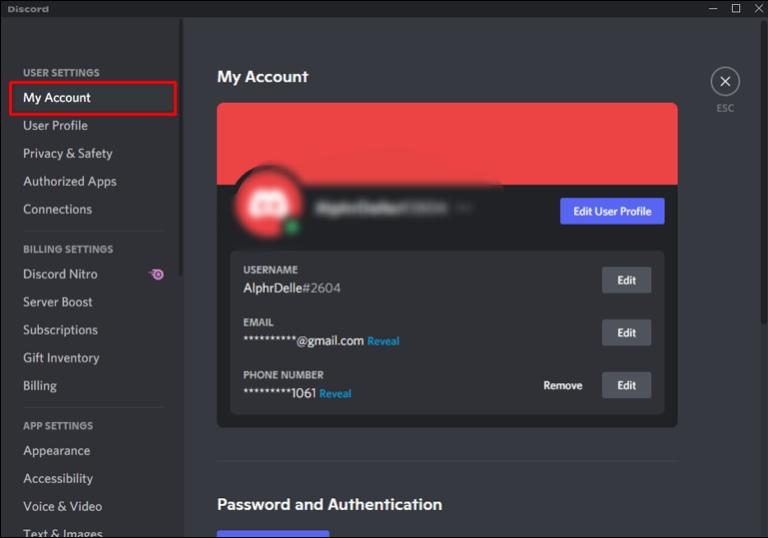 [4] Under the two-factor authentication section, click on Enable Two-Factor Auth.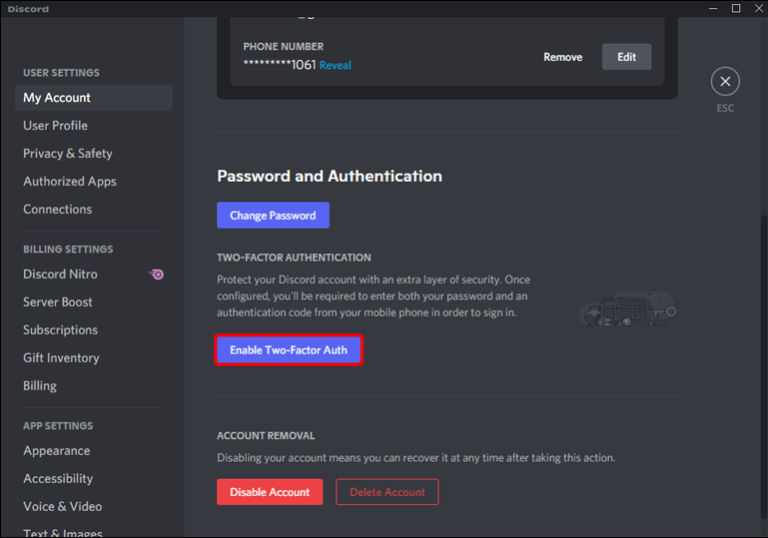 [5] Now, install an Authentication app based on your choice.
[6] Get the barcode from the Discord on your phone and enter the provided key or scan the QR code displayed on your Discord desktop app.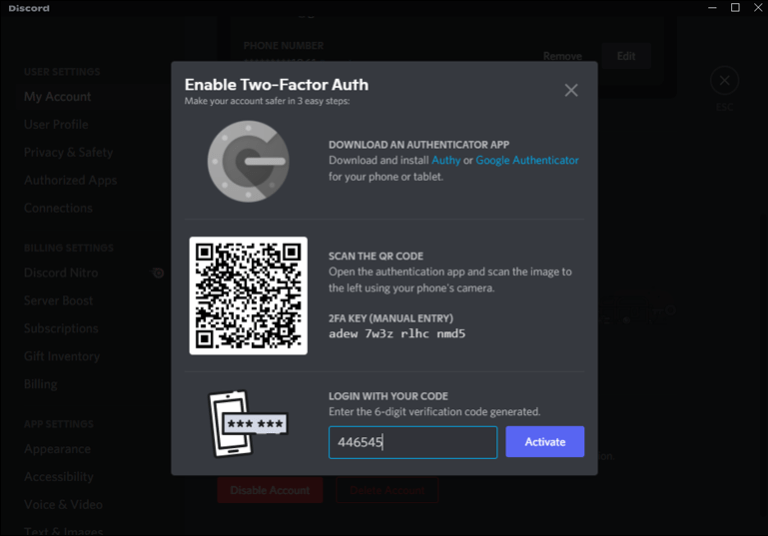 [7] After entering the code, you will get an option to Enable SMS Authentication. Click on Done.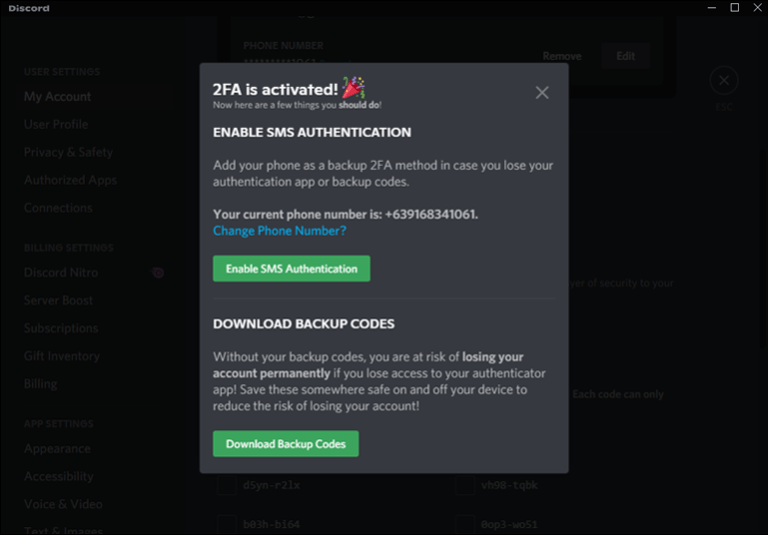 Steps to Turn Off 2FA on PC:
[1] Open Discord and click the Settings menu.
[2] Tap on My Account and click on Remove 2FA.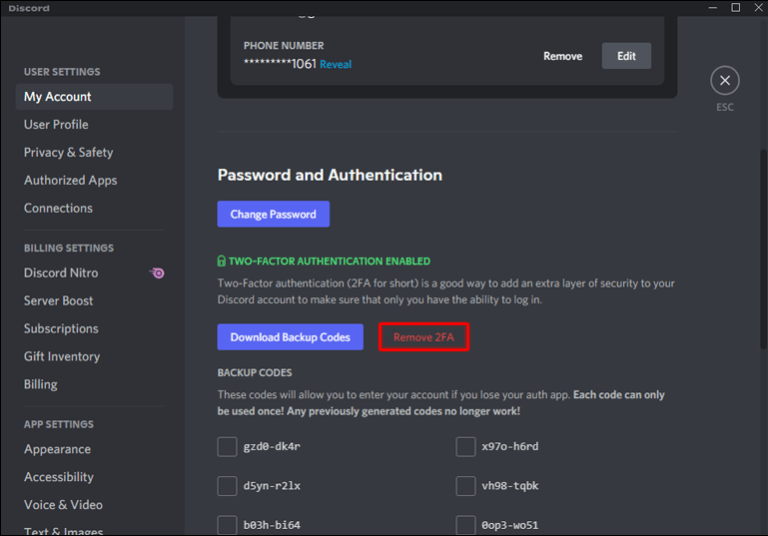 [3] Enter the required Discord Auth code and click the Remove 2FA button.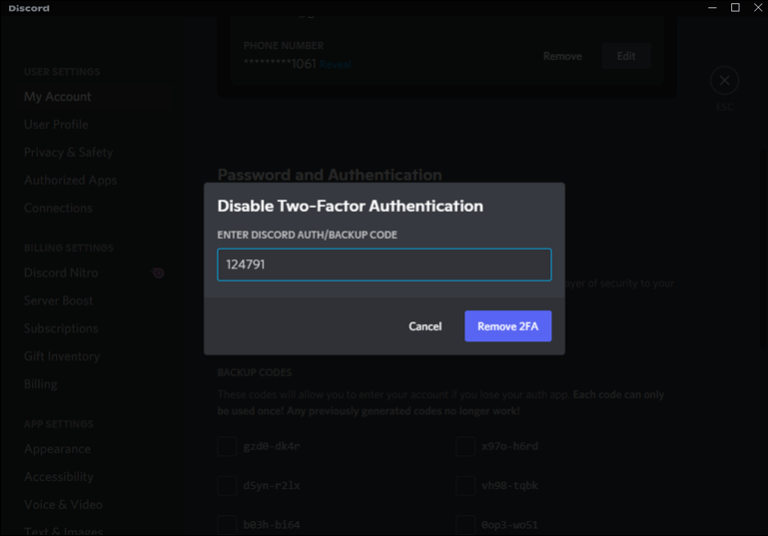 [4] Once done, your account will no longer be protected with 2FA.
Related – How to Find Someone on Discord Without Number
Frequently Asked Questions
1. How to find my six-digit authentication code on Discord?
Use Authy's or Google Authenticators QR scanner on the QR code provided within Discord.
2. Is there an Authenticator app for PC?
Yes, the Authy app is available for Windows, macOS, and Linux computers.
3. Can you recover Google Authentication?
When you set up Google Authentication two-factor authentication in your account, you will be prompted to download a backup key. You can use that for the recovery process.
4. Why is two-factor authentication not working?
In most cases, 2FA does not work because the time and date on each device are not synchronized properly.
Was this article helpful?