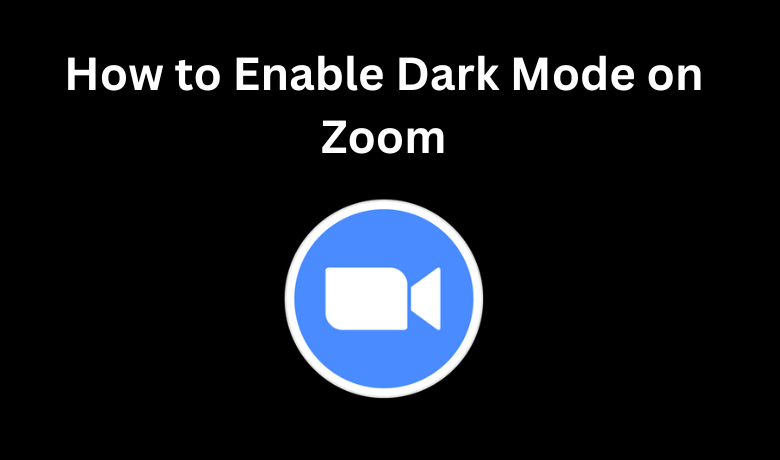 Like enabling dark mode on Skype, you can quickly enable and apply dark mode on the Zoom application. Unfortunately, the Zoom app offers the feature only for Windows and Mac platforms and is not available on Android and iOS applications.
Enabling Dark Mode on Zoom [Windows & Mac]
[1] On your PC/laptop, open the Zoom application.
[2] Sign In to the Zoom application if needed and click the Profile picture.
[3] From the drop-down, click Settings.

[4] Choose General and navigate to the Theme section on the right.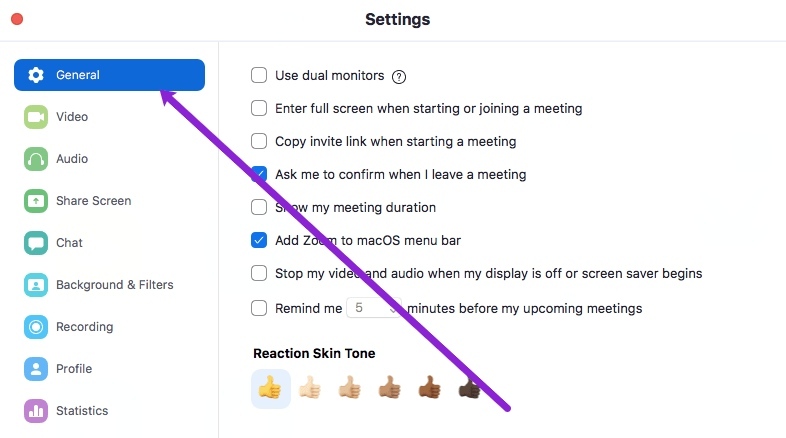 [5] Under Themes, click Dark to change the mode on the Zoom application.
Note: You can enable the dark mode on Zoom by changing the system settings in Windows/Mac.
How to Enable Dark Mode on Zoom [Windows 10]
If you're using Zoom on a web browser such as Google Chrome, you can enable dark theme by using Enable force dark option.
[1] Open the Chrome browser and visit the official site of Zoom.
[2] Click Sign In on the top right and type the required credentials to complete the sign-in process.
[3] Once signed in, open a new tab and navigate to chrome://flags
[4] Search for dark mode, and you will see the Auto Dark Mode for Web Content highlighted in yellow.
[5] Click Default.

[6] From the drop-down list, find and select Enabled with selective inversion of everything.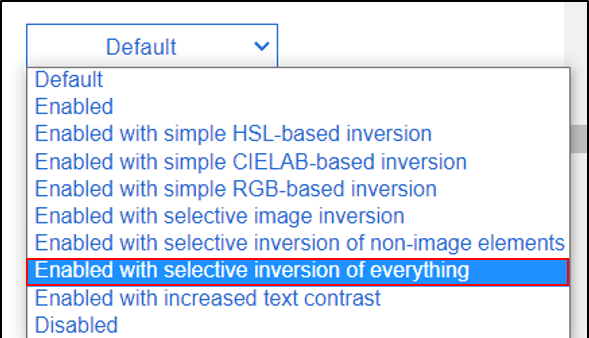 [7] Now, restart your Google Chrome by clicking on Relaunch.
[8] Open the Zoom page, which will display in the dark theme.
Note: Chromebook does not support Zoom dark mode. However, the interface will be mostly grey color.
Enabling Dark Mode on Zoom [Smartphone]
As mentioned earlier, Zoom does not support a built-in dark mode option for mobile apps. However, if you have enabled the dark theme on your smartphone, it automatically gets reflected on the Zoom app.
Android
[1] On your Android smartphone, go to Settings.
[2] From the settings, select Display & Brightness.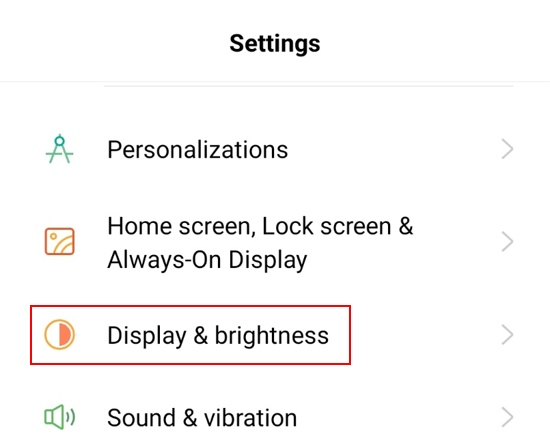 [3] Next, select Dark.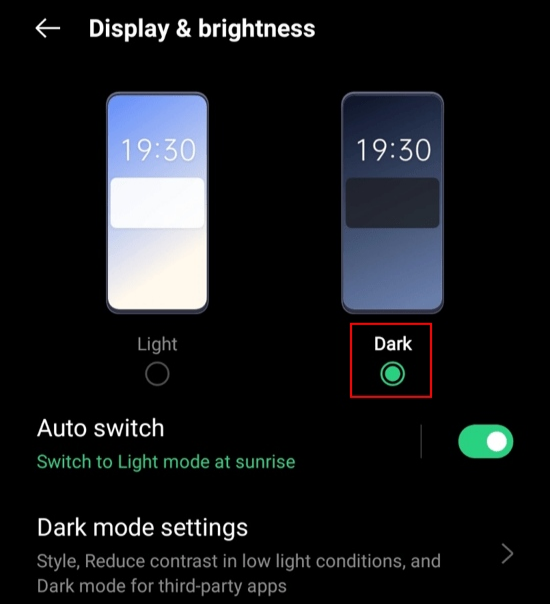 [4] Finally, launch the Zoom app, and you can see its dark theme.
iOS/iPadOS
[1] Open Settings on your iPhone and tap Display & Brightness.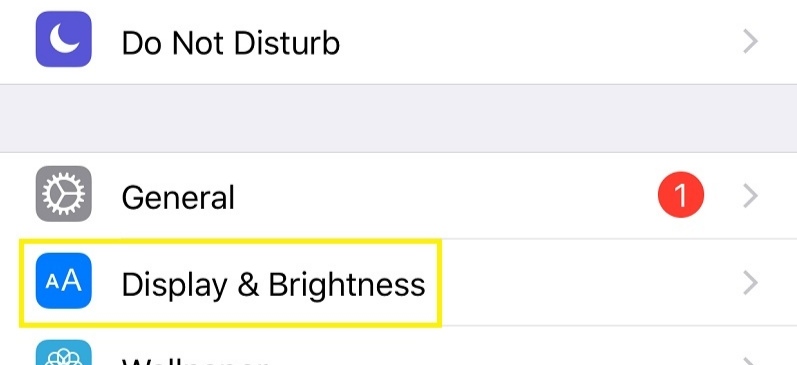 [2] Under the Appearance section, choose Dark.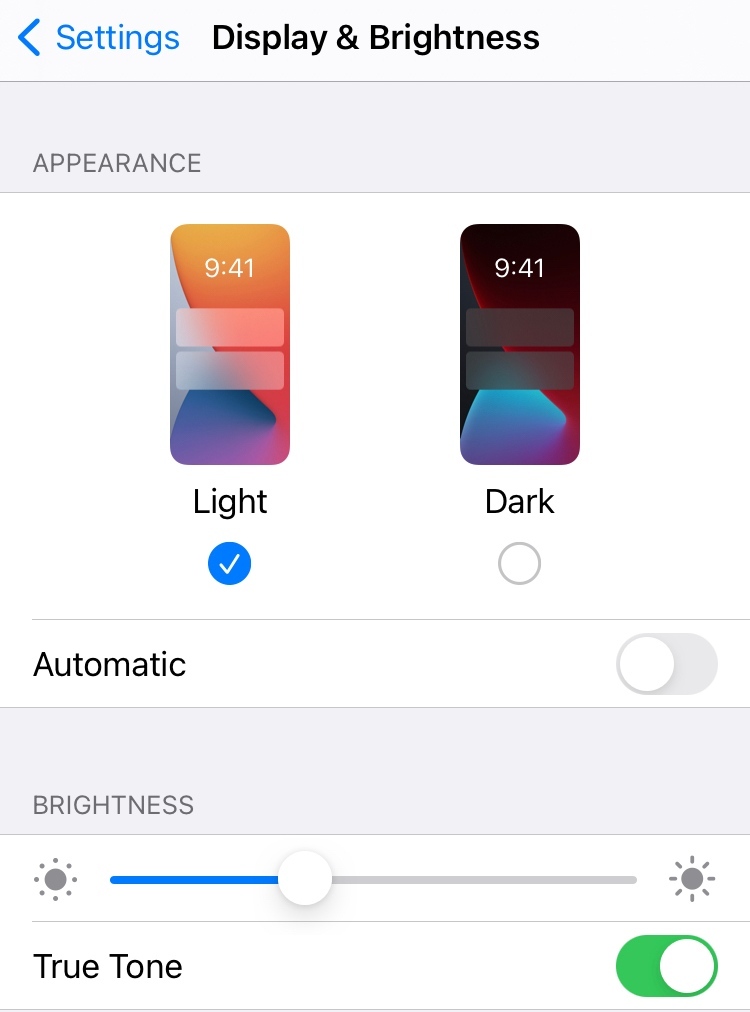 [3] After enabling the dark theme, launch the Zoom app, and it will automatically follow the system settings.
Frequently Asked Questions
1. How to make the Zoom background dark?
Sign In to the Zoom app on Windows/Mac → Click Profile picture → Settings → Virtual Background tab → Choose the dark background or upload the dark image as a background on Zoom. Similarly, you can change the Zoom meeting background on your smartphone.
2. How to uninstall Zoom on Mac?
Uninstalling Zoom on Mac changes based on the app version. Therefore, before deleting the Zoom app, you must check the app version.