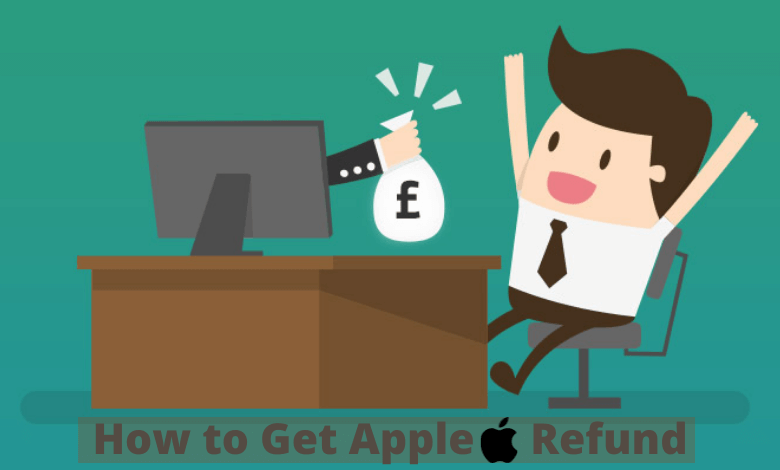 Not satisfied with the music or app that you purchased from Apple? You can apply for an Apple refund. All you need is a valid reason which fits the Apple refund norms and eligibility criteria. Let's dive in and know more about how Apple refund works, its eligibility criteria, and how to get an Apple refund.
Getting an Apple refund may seem impossible, but it is quite easy to do if you are eligible for that particular criteria. In addition, Apple has a pretty simple refund policy. When you fit those policies, you can easily get your refund as soon as possible.
Get Apple Refund or Request a Refund
(1) From any web browser, visit the reportaproblem.apple.com site.
(2) Type your Apple ID and press Enter.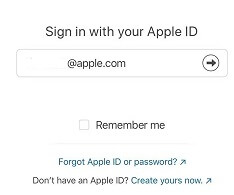 (3) Enter your password to sign in on the next screen.
(4) Click Request a Refund from the drop-down menu.
(5) Select the reason for requesting in the next drop-down menu.
(6) Click Next.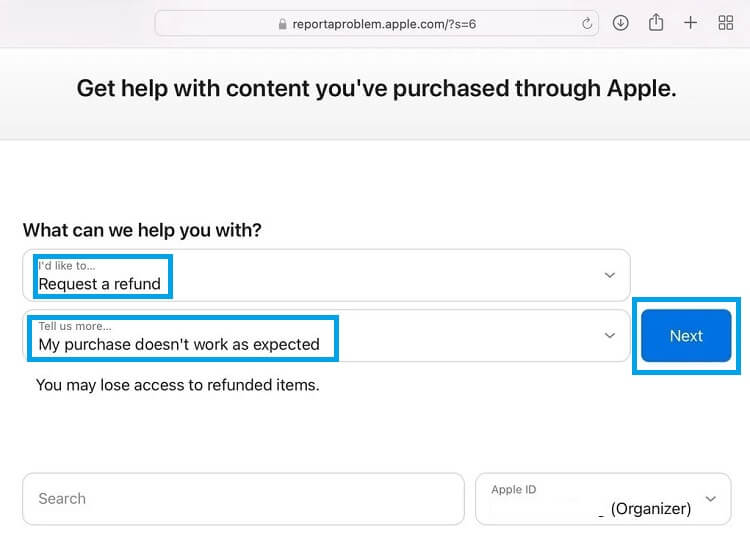 (7) Select the app, subscription, or any other item that you would like to get a refund for.
(8) Hit Submit.
(9) A confirmation message stating "request has been submitted" will appear on the screen.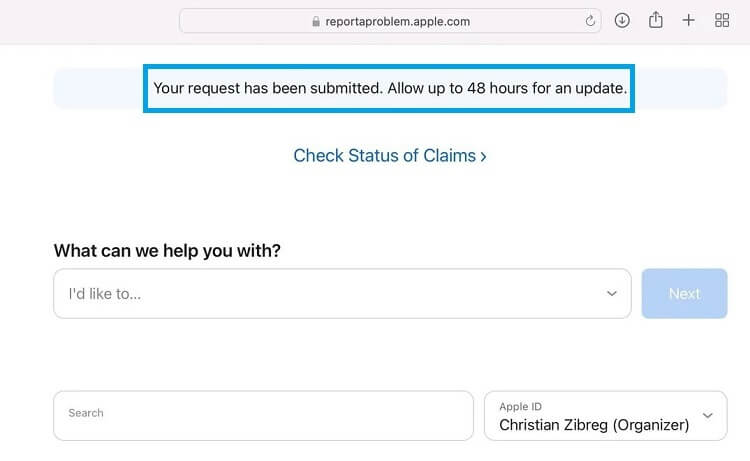 Apple will reply within 48 hours to intimate the refund status.
Get Apple Refund from App Store/iTunes
(1) Launch the App Store app on your iPhone or iPad.
(2) Tap your profile icon on the top-right corner of the screen.
(3) Choose Purchased or Purchase History. If you have any Family purchases, choose My Purchase or the person's name who made the purchase.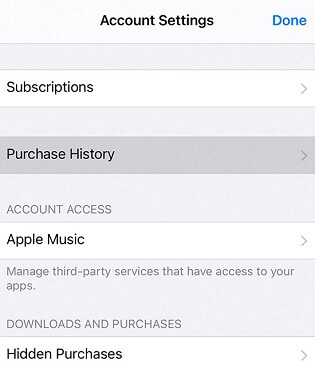 (4) Select the app or subscription you would like to get a refund.
(5) On the following screen, scroll down and tap Report a Problem.
(6) You will be redirected to reportaproblem.apple.com in the Safari browser.
(7) Choose Request a Refund and select the reason for the refund.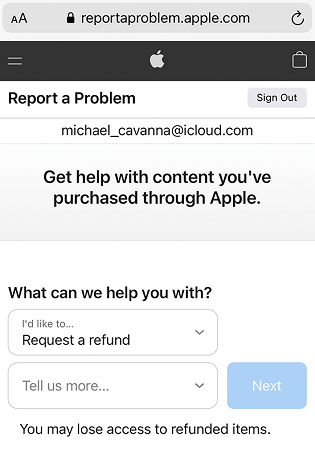 (8) Click Next and then tap Submit.
If you have subscribed to anything, you can cancel the subscription on App Store. Apple will not deduct any amount from the next billing cycle.
Other Refund Information
If you wonder how long it takes to get an Apple Refund, it is just about 48 hours. Go to reportaproblem.apple.com and sign in with your Apple ID > Choose Check Status of Claims > Pending to check the refund status.
If you don't find the check status of claims, then you probably don't have any pending refunds.
Apple Pay: All you need is to provide a receipt to get the refund immediately. It will be updated on your payment card when the process is done. You might have receipts, or the merchant can ask for more info. In such cases, provide your Payment Card-Specific Device Account Number to the merchant. To find the payment card number, open the Wallet app on your iPhone > Tap the Card > Select More. There you can find the last four digits of your account number.
Apple Music and iTunes Match aren't refundable unless it is under the law. Apple Music will be automatically renewed until it is manually canceled. So you can't expect an Apple Music refund unless you cancel the Apple Music subscription. When you have an unpaid order, it may affect your refund, so make sure to update the payments.
Apple Gift Card: It is not possible to redeem or return Apple Gift cards. Even App Store or iTunes Gift cards or unused Apple ID cash balances are not refundable. If you know the refund policy well and fit those policies, you can apply for a refund.
Refund on Apple Care Plan: If you cancel your Apple Care plan within 30 days of your purchase date, you will receive full repayment.
Bonus: Understanding Apple's Refund Policy and Eligibility Criteria
The items for which you can receive a refund are Apps, Games, E-Books, Movies, TV, Music, TV Shows, and other Apple Services. The refund policy doesn't cover in-app purchases like virtual coins and upgrade games. However, certain in-app purchases and subscriptions are eligible when it matches the policy. The following are a few eligibility criteria:
Certain geographical regions have non-questionable 14-day refund policies like UK or EU countries. If you are from that region, you can gain a refund.
If you accidentally bought an item or your child purchased the item without your knowledge.
When you have purchased with the wrong Apple ID.
When you bought the wrong app when surfing through multiple apps with similar names or purchased an incorrect version of the app.
Sometimes the purchased item may not work as advertised. In such cases, you can also receive a refund.
If the item you bought went unavailable before the download or delayed delivery, you can request a refund.
If your payment is still pending and taking too long, you can get a refund.
Frequently Asked Questions
1. Why won't Apple let me get a refund?
Sometimes Apple might reject a refund request if they suspect fraudulent activity or any pending payments, don't pass eligibility criteria, etc.
2. How long does it take to get an Apple refund?
You can get the Apple Refund based on the way you purchased it.
>>Store Credit may take up to 48 hours.
>>Mobile Phone billing might take up to 60 days based on the carrier.
>>All other Payment methods will take nearly 30 days.
3. How can I dispute Apple Pay?
On your iPhone, open Settings > Wallet > Apple Pay > Select the Apple Card > Choose Transactions. Select the transactions that you want to report and click Report an issue.
Was this article helpful?