Avast is one of the industry-leading software vendors in the world. Nowadays almost 95% of the work is done through computers all around the world. But there are many hacking and security threats to steal personal data, and some software also injects viruses into your pc, which may cause severe damage to your PC. To overcome such malicious attacks, Avast provides you an antivirus software called Avast Cleanup. It is free with limited features, and its paid version has many extra functionalities such as webcam spying, lockout firewall, etc. Since its premium version is costly, we will teach you how to get the Avast Cleanup premium version for free in this article.
The latest Avast Cleanup version is available for all kinds of operating systems like Windows, MAC, Android, iOS. Avast doesn't provide you a free trial for smartphones, so let us discuss how to get the premium version for free in Windows and MAC.
Avast Cleanup – Premium Features
Automatic maintenance of your PC by clearing up disk cache, broken shortcuts, etc.
Sleep mode for separate apps will put the minimized apps to sleep without causing the program to break.
Automatic browser cleanup supports all the most used browsers like Chrome, Firefox, etc.
The rescue center helps you to revert to the previous process.
Avast will send you real-time notifications about any issues on the PC and remind you to take action to clear the issues.
Automatically detects and clears unsafe user accounts, outdated files, etc.
Avast Cleanup Premium in Windows PC
If you are a Windows user then you can get Avast premium for free without Credit card or subscription.
1. Open your favorite browser on your Windows PC.
2. Go to Avast website.
3. Click "Try it free for 30 days."
4. Wait for the software to download and then Run the software.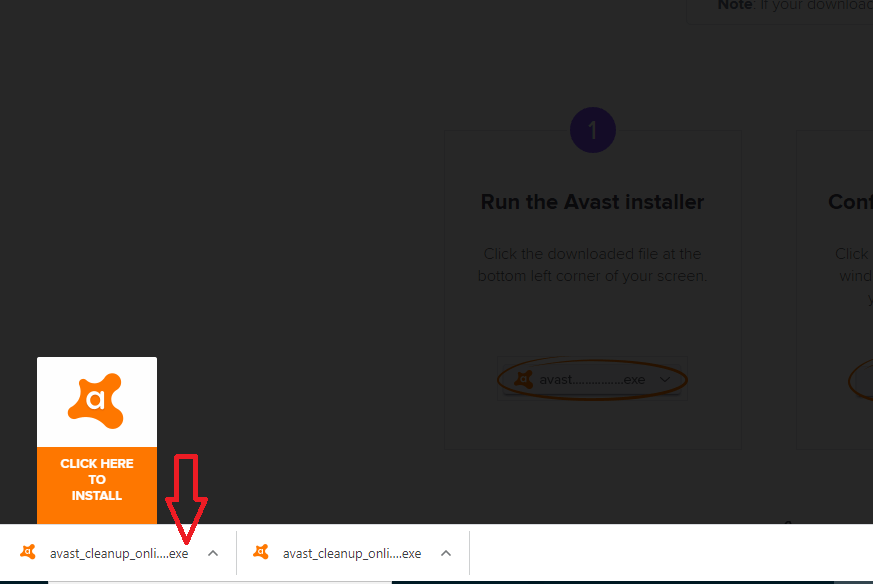 5. Now, click INSTALL NOW button.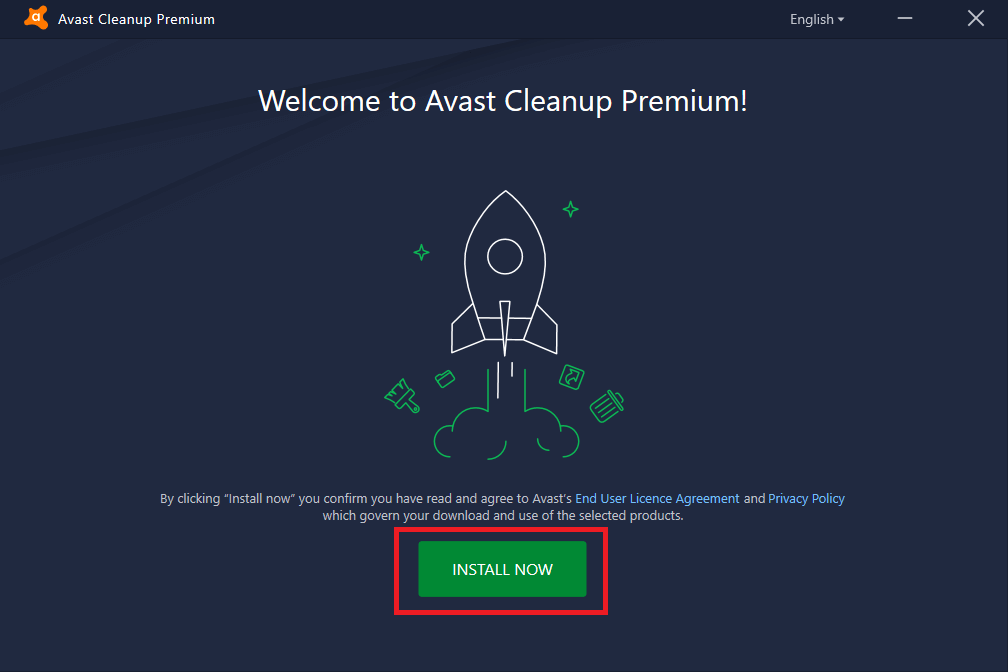 6. Installation may take few minutes depending on your PC.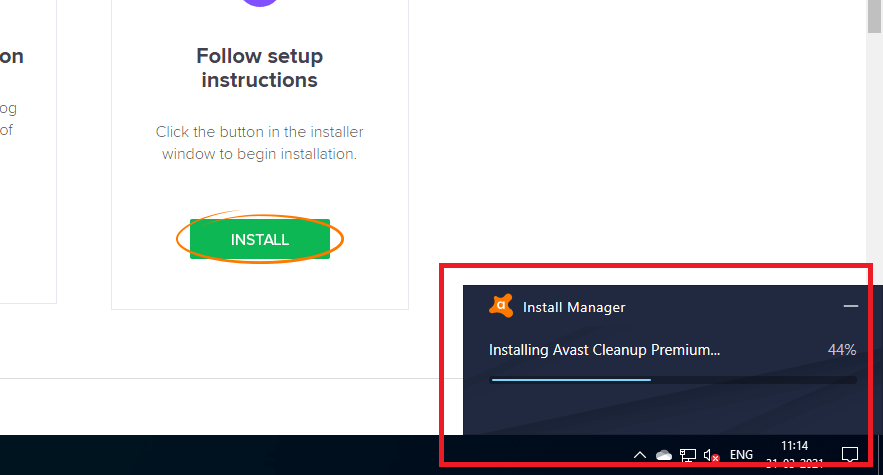 7. Congratulations! Avast Premium has been successfully installed.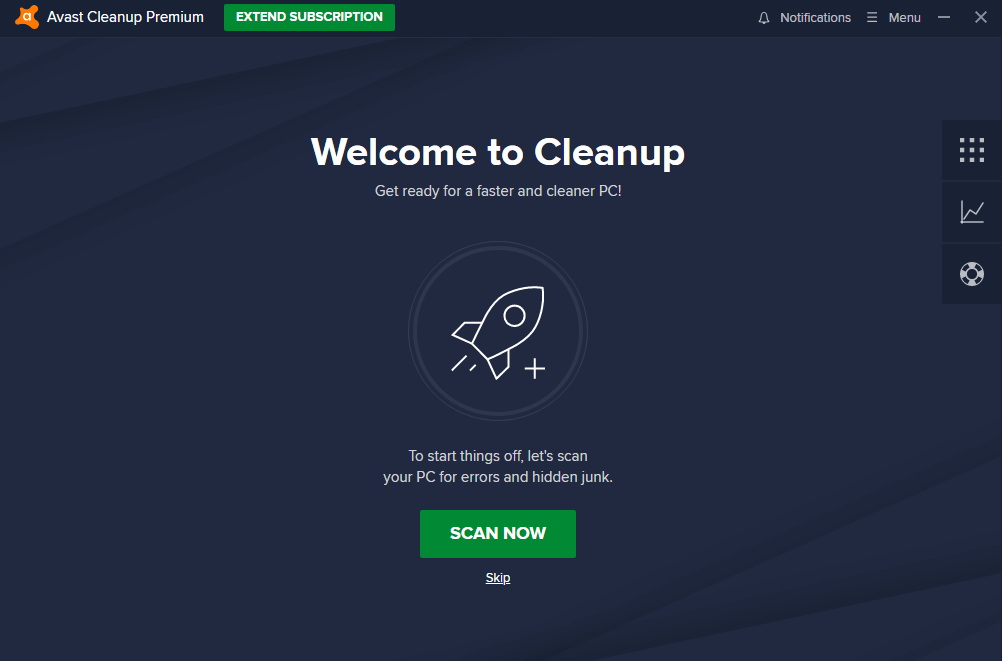 8. Go to Menu > My subscriptions.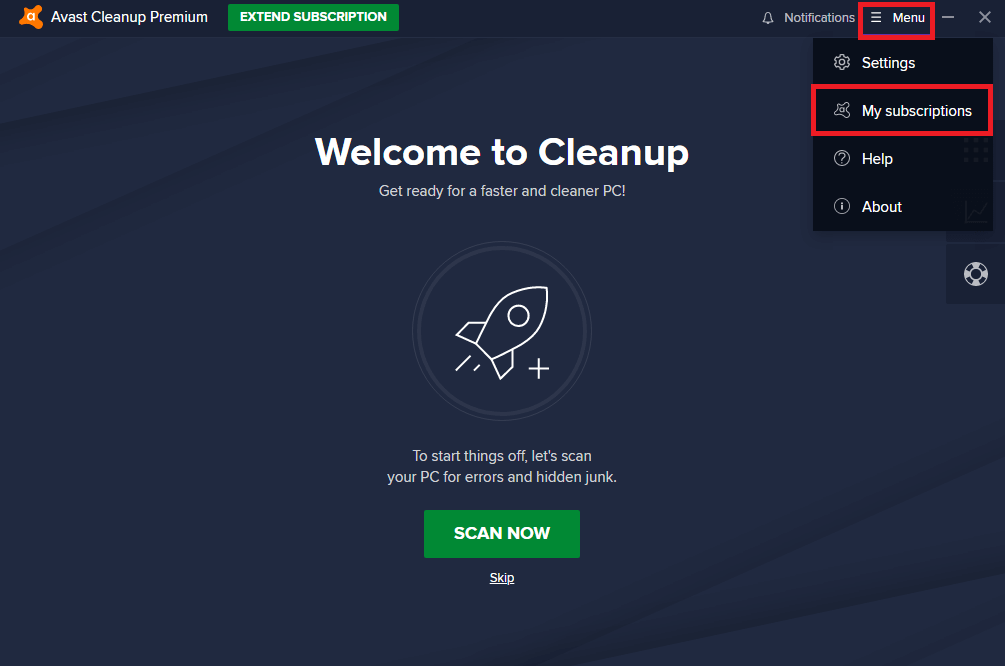 9. You can see that your premium subscription has 30 days left.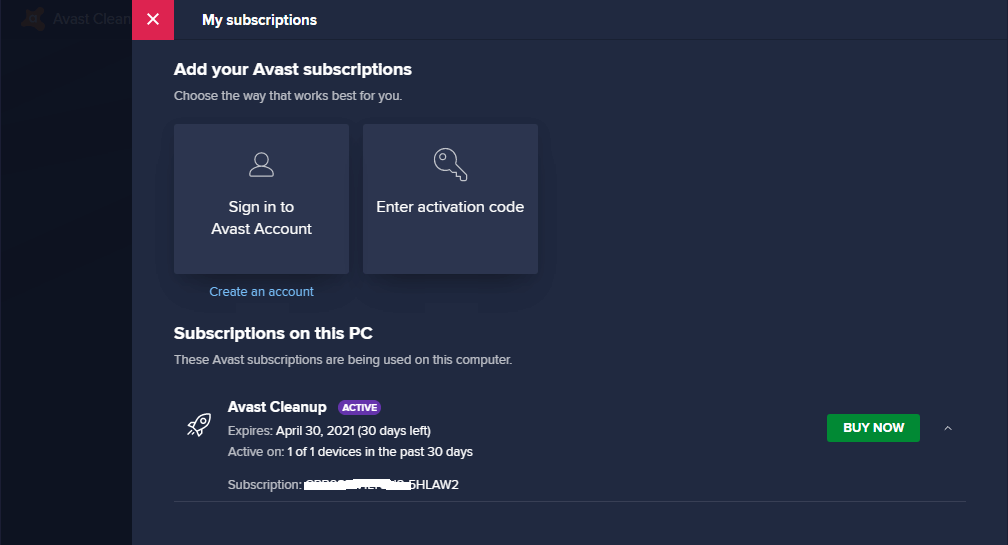 Now you have access Avast Cleanup premium subscription for 30-days without any fee.
By Using MAC
Avast Cleanup doesn't offer you a free trial for MAC. But you can try Avast premium which has almost all features of Avast Cleanup included. It is almost a similar process to Windows PC, but for the MAC version, you'll get a 2X trial period. Since they provide 60 days free trial for MAC users, they also ask you to checkout for 0$ using your credit card and after 60 days your card will get automatically charged if you do not cancel the Avast Premium subscription. Follow the below steps to activate the Premium version on your MAC for free.
1. Visit Avast website to download the software.
2. Choose Mac > "START FREE TRIAL FOR 60 DAYS".
3. Enter the details along with credit card and click CONTINUE.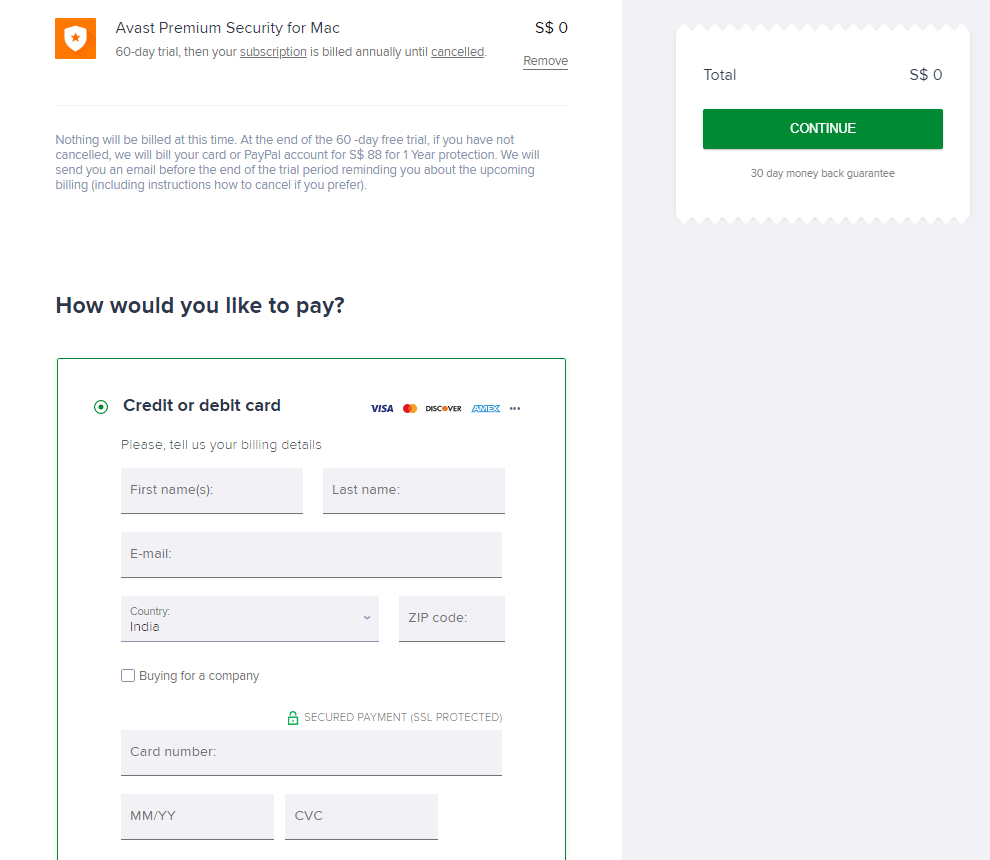 4. Complete the payment for 0$.
5. Software will automatically download or you can also download the software with the link you receive through email.
6. Install the software and must Login to your Avast account.
The Premium version is activated on your MAC with 60 days validity. You can cancel your premium subscription before the next due date because Avast will automatically charge the amount from your Credit card if you do not cancel your subscription before the deadline.
Techowns Tip – Steps to Uninstall Avast on Windows
Conclusion
Therefore, in the above article, we learned the steps on how to get the Avast Cleanup premium version for free in both Windows and MAC with up to 60 days of premium version usage for free. If you face any issues while following the above article, kindly share them in the comment section below.
Follow our Facebook and Twitter pages to stay updated with our guides.
Was this article helpful?