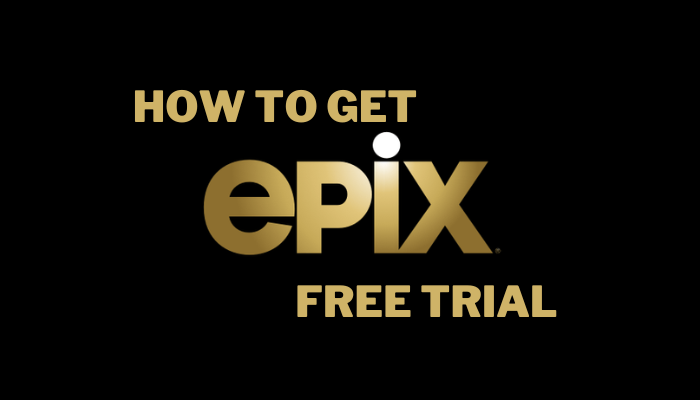 Key Highlights
Browser: Epix Now website → See Available Offers → Email ID & Password → Select a Plan → Continue → Enter the Payment Details → Subscribe Now.
Epix is a US-based 24/7 television channel where you can watch popular shows and movies. The best way to access the Epix Channel on your smartphone is through a cable provider subscription. If not, you can purchase Epix Now, a standalone service to stream the content available on the Epix channel. Like other streaming services, Epix Now offers a 7-day free trial period for the users who are signing up for the first time.
Epix Premium Plans
Currently, the Epix Now subscription costs $5.99/month. Epix Now also offers another subscription at $12.99/month. The plan also includes a Tidal premium subscription. With this subscription, you can stream unlimited Epix content on your smartphone by downloading the Epix Now app from the App Store or Play Store. You can cancel the Epix Now subscription whenever you want.
How to Get Epix Free Trial
1: Open your browser and visit Epix now website.
2: On the website's home screen, select the See Available Offers button.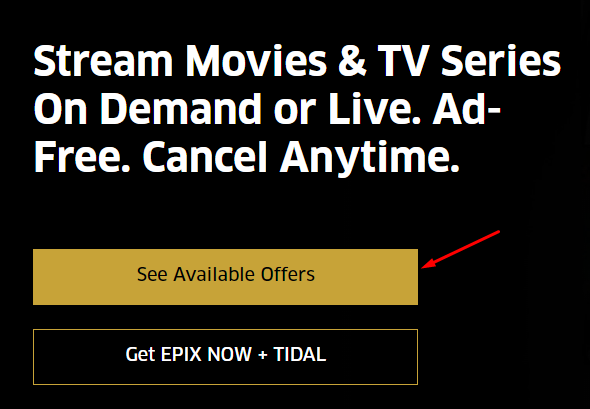 3: Enter your email id and password to create your Epix account.
4: Now, choose a plan and tap the Continue button.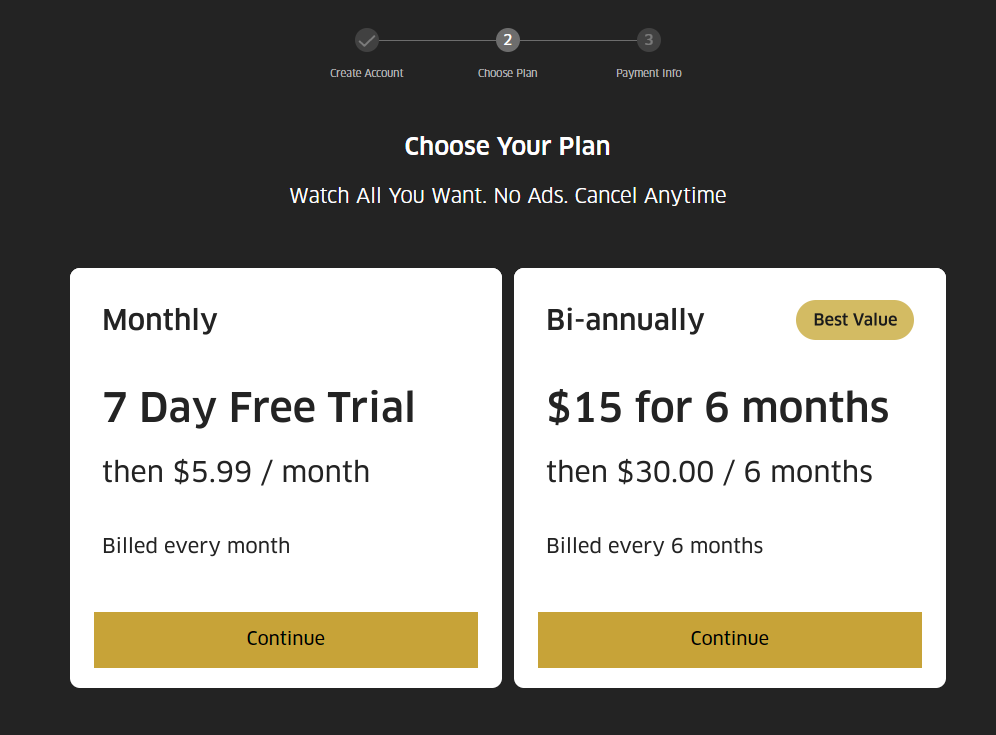 5: Enter your credit card credentials and complete the captcha verification process. Finally, tap the Subscribe Now button.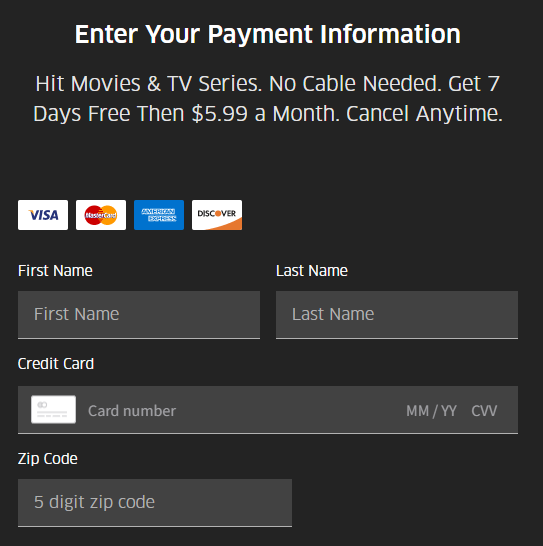 6: After signing up, you can use the Epix Now subscription without any fee for the first seven days. After the seventh day, you will be charged based on the subscription plan you've chosen. If you want, you can cancel the subscription within 7-days to avoid the automatic debit.
How to Cancel Epix Free trial
1: Visit the Epix Now website and login into your account.
2: Tap the Account icon to open the profile page.
3: Under the Subscription section, select your current subscription.
4: Click on Cancel Subscription and follow the on-screen prompts to cancel the free trial.
You can also cancel the free trial by sending a mail to [email protected]. If you have used the smartphone app store to sign up for Epix free trial, you need to cancel it on the smartphone.
Frequently Asked Questions
Is Epix free with Amazon Prime?
No. Epix is not free with Amazon Prime. Like the Epix Now subscription, the Epix channel on Prime Video costs $5.99/month.
How to cancel Epix free trial on amazon?
→Visit this page and sign into the Amazon account that you've used to purchase the Epix.
→Select Channels and then find the Epix subscription.
→Select Cancel Channel and confirm your cancellation.
Is Epix Now free?
No. It is a subscription-based service, and you need to pay $5.99/month to watch the content.
Was this article helpful?