Shopify helps businesses to create online stores to sell their products. With its reasonable hosting price, business tracker, and other features, you can run your business efficiently and increase your sales up and above. To get the hand of Shopify features, they offer you a free trial period of 14 days. Earlier, Shopify offered a free trial period for 30 days. Now, it has been reduced to 14 days.
Shopify Subscription Plans
The Shopify platform offers three different plans depending on the size of the business.
Basic – $29 dollars/month.
Shopify – $79 dollars/month.
Advanced – $299/month.
Apart from the above subscription plans, Shopify provides additional plans too.
Shopify Plus – Starts at $2000/month (Large businesses and high volume traffic).
Shopify Starter – $5/month (Selling products through social media apps).
How to Get Shopify Free Trial for 14-Days
1. Launch a browser on your Windows or Mac PC and visit the official site of Shopify (www.shopify.com).
2. On the home page, click on Log In.
3. Since you're a new user of Shopify, click on Get Started at the bottom near New to Shopify? option.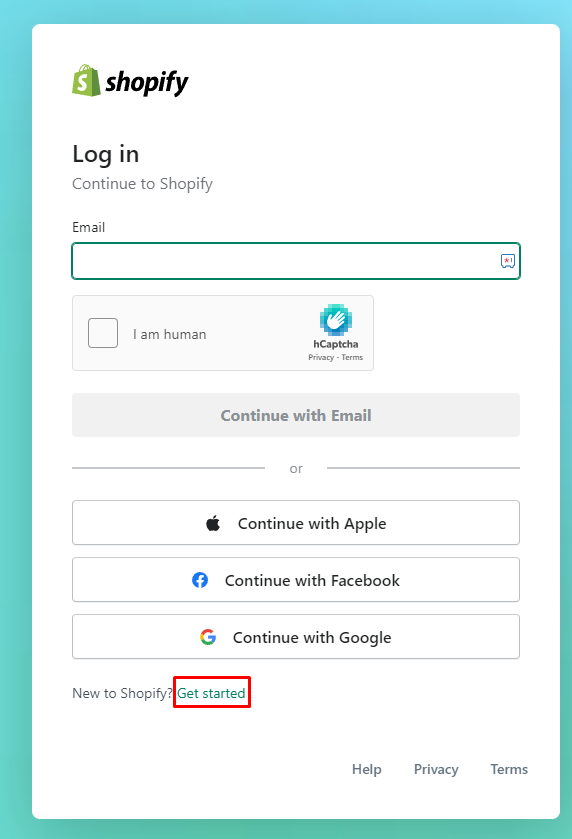 4. Now, you need to create a Shopify account by signing up. Choose a method from the given options and proceed with the next steps.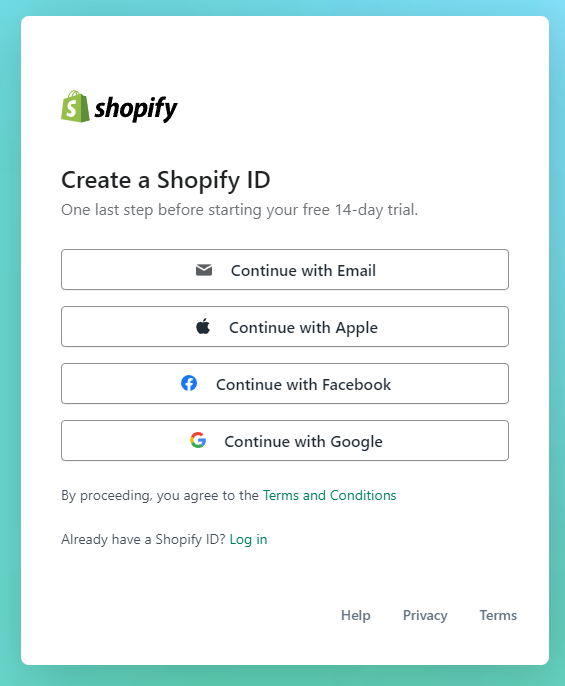 You can create a Shopify account by using your email, Google, Facebook, or Apple account.
5. If you have chosen the email account option, enter the necessary details such as email address, name, and password. For other options, enter their respective login credentials to create an account.
6. Click on Create Shopify ID.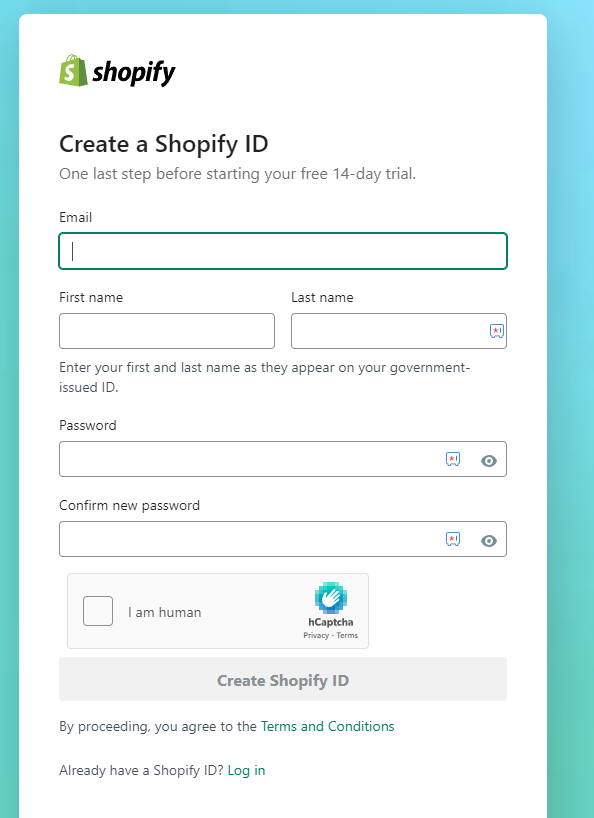 7. Your Shopify ID will be created immediately.
8. Now, open the email account that you've entered and verify the email address that you've received from Shopify.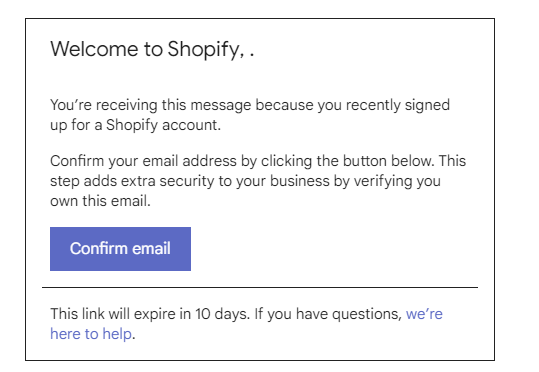 9. After verifying the email address, log in to your Shopify account and click on the Create Store option.
10. Enter a name unique name to create your store.
11. After creating the store, select the premium plan to get the free trial.
How to Cancel Shopify 14-Days Free Trial
You can cancel your free trial before 14 days. The best part is that you won't be deducted any amount as Shopify doesn't get any card details during the free trial.
1. Log into your Shopify account, and click on Settings on the left.
2. On the left-hand side, click on Plans.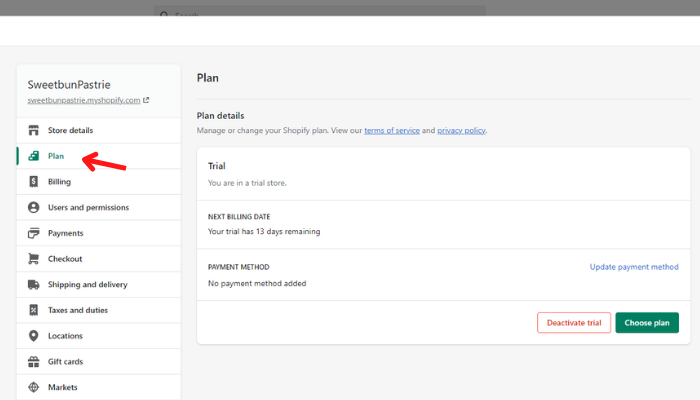 3. Under the plan, you can see your plan as a free trial. Below that, you can see Choose Plan and Deactivate trial. Click Deactivate trial.

4. Next, click the CANCEL SUBSCRIPTION AND DEACTIVATE STORE option. You will be asked for the reason for cancellation. Choose a reason and click Continue. After that, enter your Shopify password and click Deactivate Now.
5. Finally, your free trial will be canceled.
Smartphone users can also follow the same method on their iPhone or Android web browser to cancel the subscription.
Frequently Asked Questions
1. Can I sell on Shopify free trial?
Unfortunately, you can't sell any products on the free trial. But you can work on your online store and build them well.
2. Is Shopify and Go Daddy are same?
Go Daddy is a web host and a domain name register. On the other hand, Shopify is an e-commerce platform that comes with in-built hosting.
Was this article helpful?