Instagram is the most favourite social app and is all about sharing photos and videos. An interesting part about Instagram is it supports verified badges. Any Instagram users would have noticed the blue tick mark next to the Instagram account name. Instagram verification badge means the respective account is authentic. The verification badge is provided by Instagram usually to the public figures, global brand, and celebrities. Anyone can get Instagram verification for a personal and business account. With the verification badge, you can make sure the account belongs to that particular brand or person. Get into this article to find out how to become verified on Instagram in a step-by-step manner.
How to Get Verified on Instagram?
With the below section, you will get to know all the details regarding how to get Instagram verified.
Requirements to Request for Verified Badge on Instagram
Instagram looks at certain factors as community guidelines before providing a verified badge. Make sure you meet the below requirements to apply for the verified badge on Instagram. Your account should be
Authentic and belongs to a real person.
Unique and has one account only.
Complete and included with bio, profile photo, and has at least one post.
Notable and well known or should be highly searched by Instagram users.
How to Request for Instagram Verification Badge?
Note: Make sure you are a public figure or celebrity or a brand to become verified on Instagram.
(1) Launch Instagram on your device and login to your account.
Note: Use the login details of the account that you want to be verified.
(2) Tap on the Profile icon from the right bottom.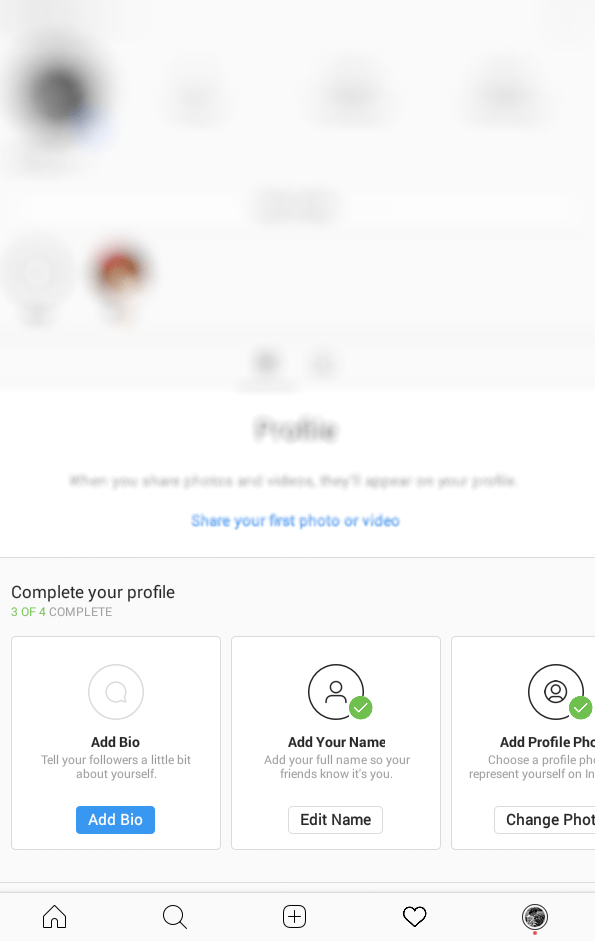 (3) Select Menu (three horizontal lines) from the top-right of the screen.
(4) Choose Settings (gear icon) from the bottom.
(5) Then, select Account from the available options.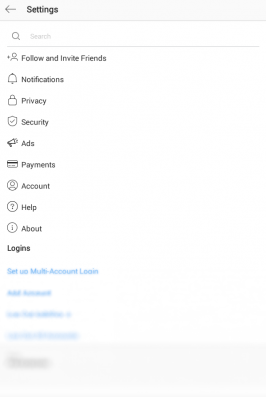 (6) Make a click on Request Verification.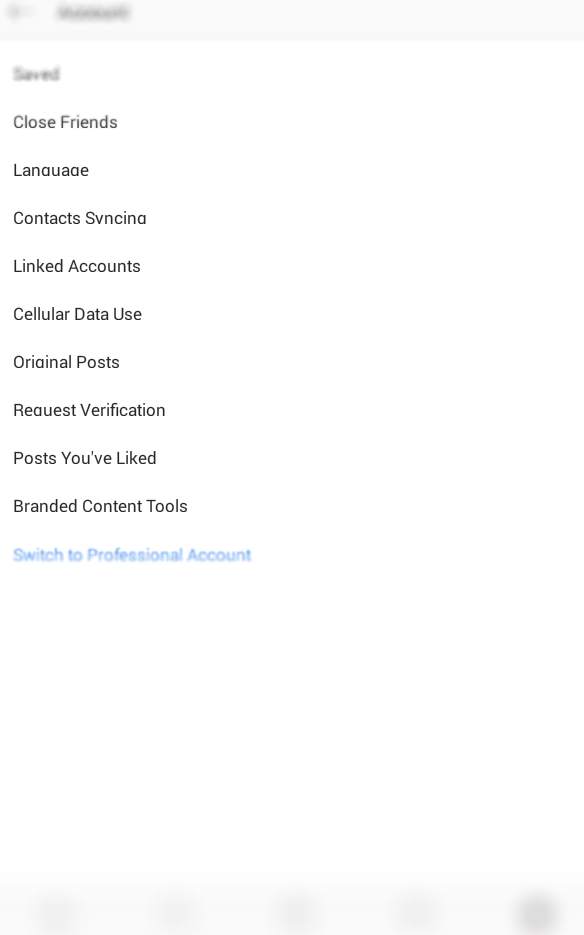 (7) Provide username, full name, known as, and category.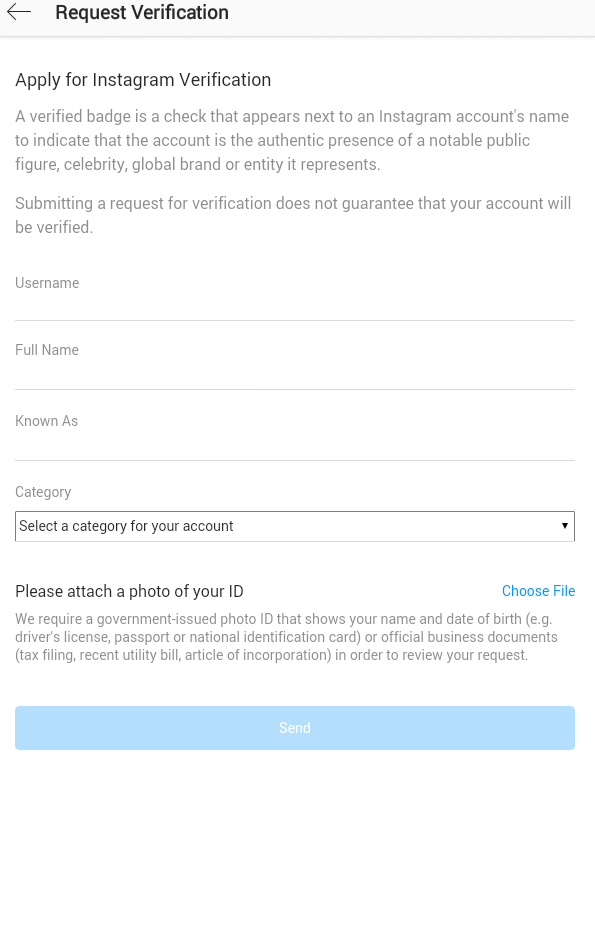 Note: Select the category that you belongs by clicking on the drop-down icon. For instance, news, music, fashion, etc.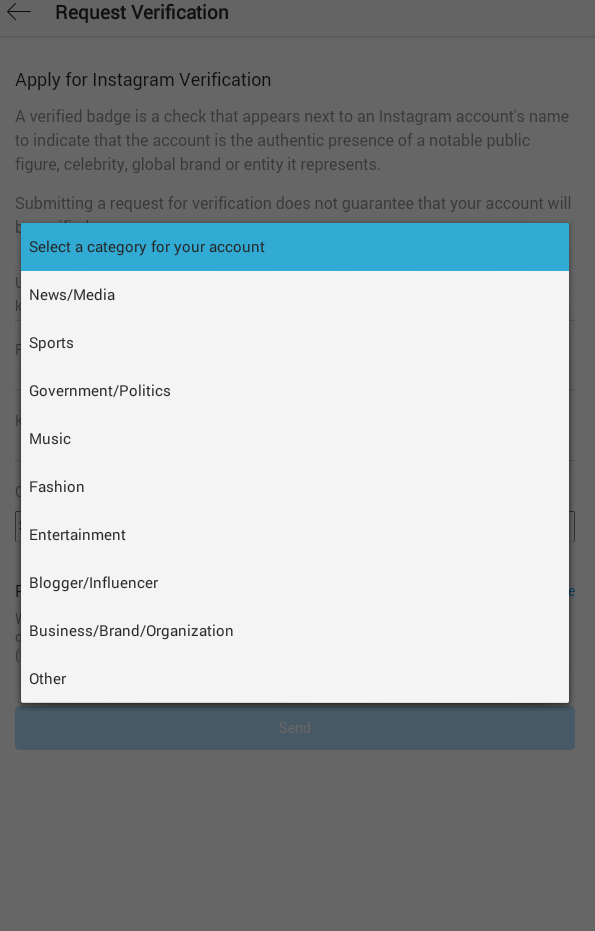 (8) Click on Choose File to attach a government-issued photo identification that Instagram asks you as a proof. Finally, Tap on Send.
Techowns Tip: How to Increase Followers on Instagram?
Our Opinion
Requesting Instagram badge is all you can do from your side. Instagram has the sole right to give a verified badge for your account. After you request for a badge, Instagram will send you a notification whether your account is verified or not. When denied, you can request again after 30 days.
Have you find this article useful and helped you to deal with Instagram verification badge successfully? Let us hear your feedback as comments. Visit us on Facebook and Twitter page for the latest articles.
Was this article helpful?