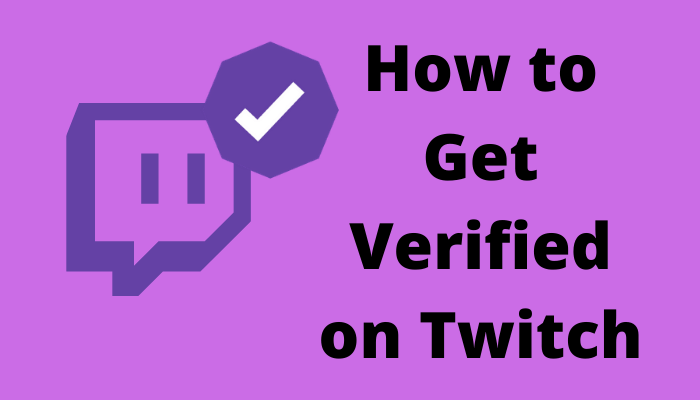 Twitch is a video-sharing social media app and is mainly used for streaming live gaming videos of esports tournaments. It has both live and on-demand content to view. The content also includes music videos, live match commentary, game plans, tips and tricks, and many more. It also recommends popular channels for streaming trending videos. Twitch has launched the verified badge to the streamers for authenticity and recognition. Popular streamers will choose the option to get their account a verified tick to avoid the duplication of the content. Let's look into the process to get a verified account on Twitch.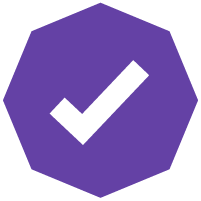 Criteria for Getting Twitch Verified Badge
The criteria for becoming a verified account on Twitch is a set of task to be earned by the streamer to became Twitch partner. They are
Streaming for 25 hours
Average of 75 viewers
Stream on 12 different days
Advantage of Twitch Verified Account
The Verified Twitch account has huge benefits for streamers. It provides technical support and has a separate team for guiding those streamers. They get additional videos on-demand storage and participate in Partner Spotlights, streamer zones, panels, meetings. It offers subscriptions for the streamers at different prices like $4.99, $9.99, $24.99. Apart from this, they are paid through the ads in the videos, and they will have access to Twitch Bits for generating revenue.
Steps to Get Verified on Twitch
(1). Open the Google Chrome Browser on your PC/ Laptop.
(2). Visit the Twitch official website and select Log In. Enter the Username and Password of your account.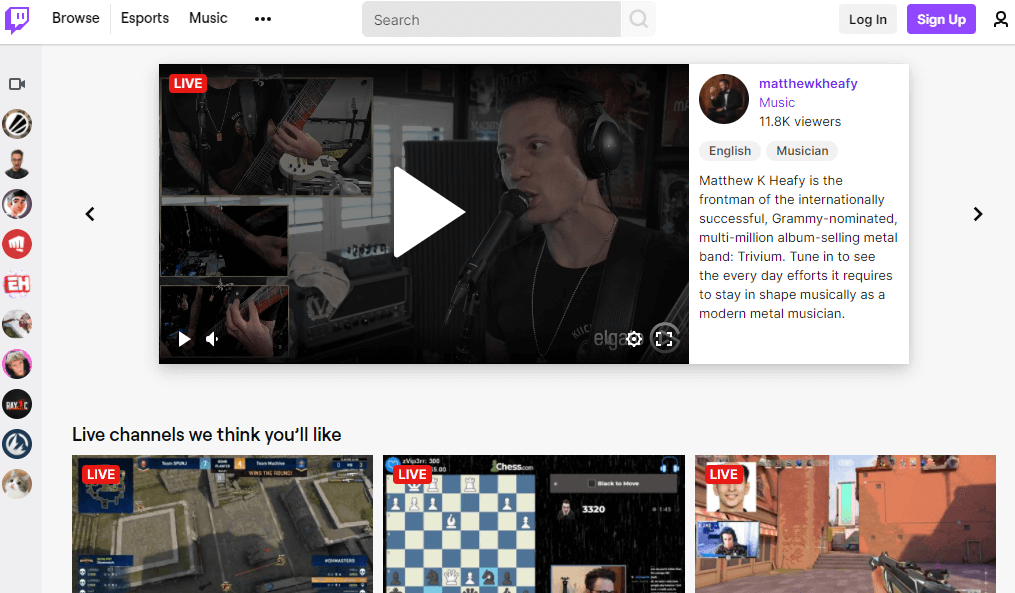 (3). Click the Profile icon at the top left corner and choose Creator Dashboard.
(4). Select the Achievement Tab and tap the Path to Partner.
(5). Make sure that all the criteria at the bottom are green ticked.
(6). Click Apply and furnish the form for verified account.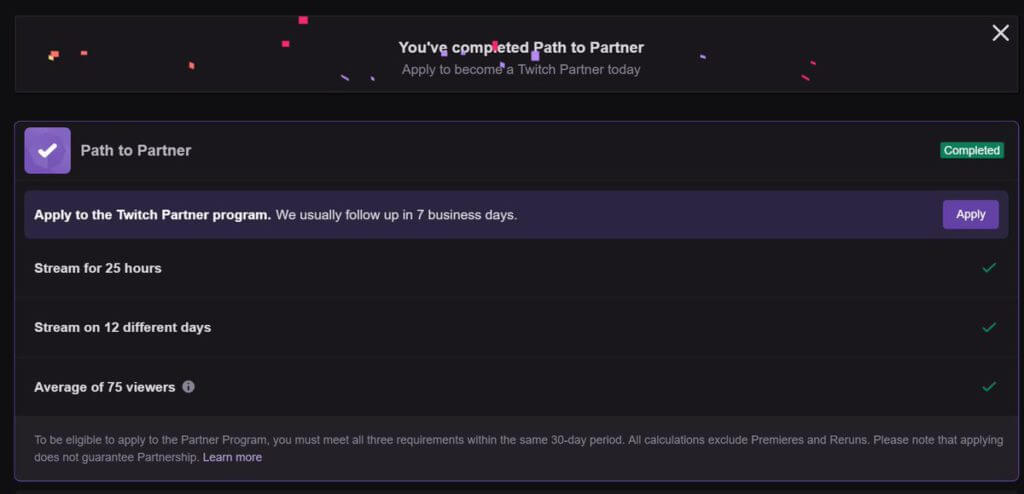 (7). Submit the application form and you will receive email about the verification within 7 days.
Techowns Tip – How to Host Another Channel on Twitch
The process to get a verified account is simple with the above steps. It is not compulsory to provide a verified account if the criteria are satisfied. Twitch will look into the potential of the streamer for providing verification. The account must not have any strike to accept their verification application. After verifying, you can able to see a white tick in the purple octagon next to the account name.
If you have any doubts about the above procedure, please let us know in the comments section. Follow the TechOwns' Facebook and Twitter pages to know more about the tech updates.
Was this article helpful?