Hangouts or Google Hangouts is one of the popular tools to communicate with people through Gmail. It lets you send text messages, make audio/video calls, group conference and share files with the Google contacts. Integrated into Google+ and Gmail, Hangouts is available as a standalone app on iOS and Android devices. You can also access this online from your Gmail. If you're a new user and don't know how to install Google Hangouts on your device, here is the simple guide to getting started with it.
Steps to Install Hangouts on Smartphones (Android/iOS)
Some of the Android devices come with pre-installed Hangouts app. In that case, you need to download it.
(1) Launch your mobile device (Android/iPhone/iPad) and connect it to the internet connection.
(2) Open the app store on your device.
(3) Search for the Hangouts app.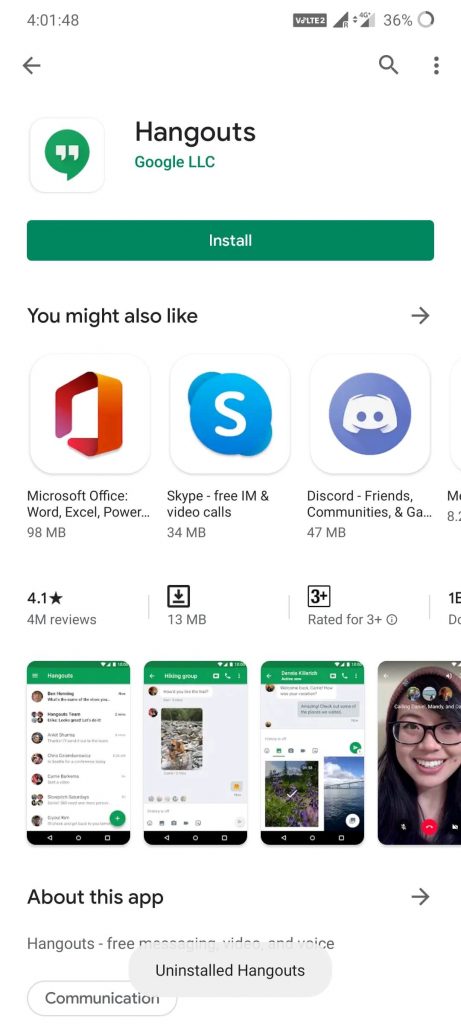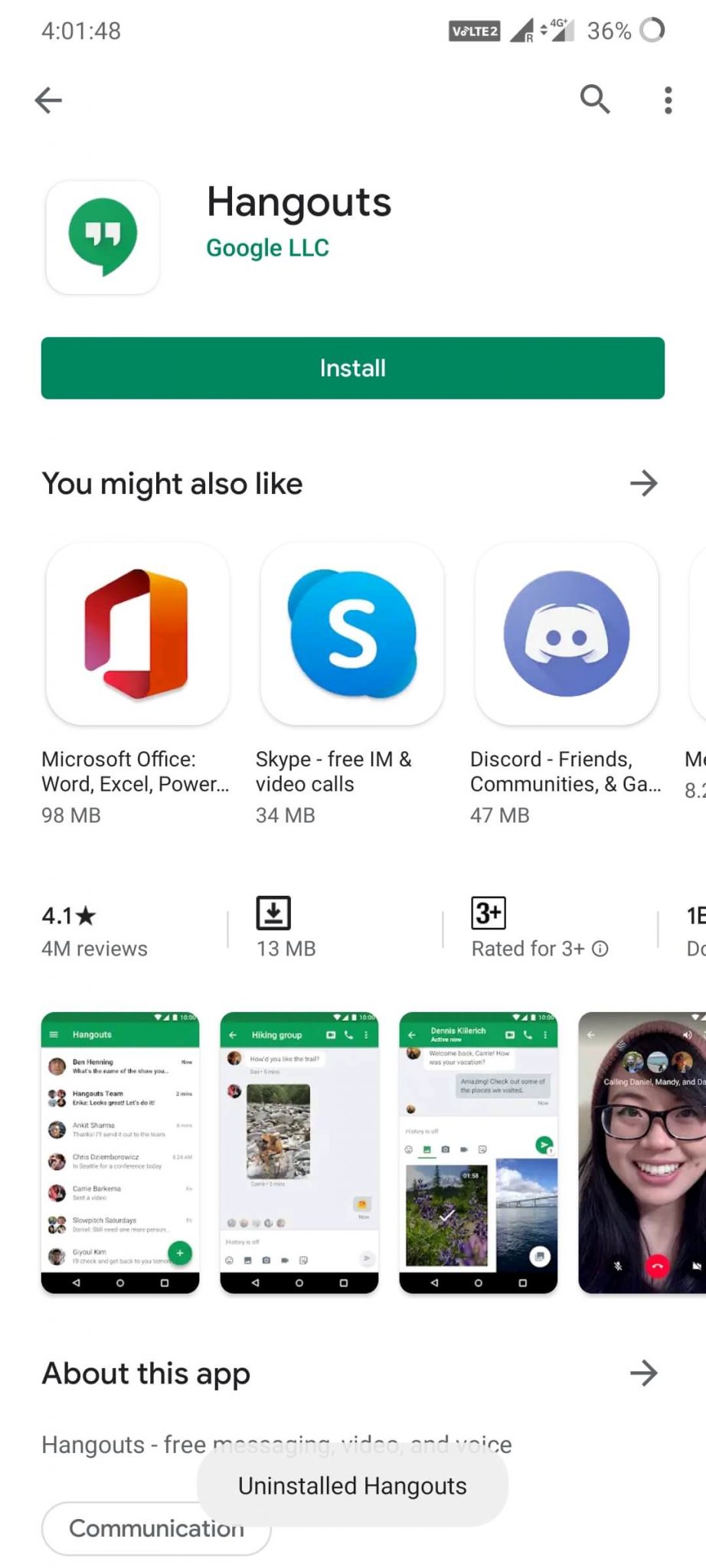 (4) From the search results, open the app and dowload it by selecting the Install menu (iPhone/iPad – Get)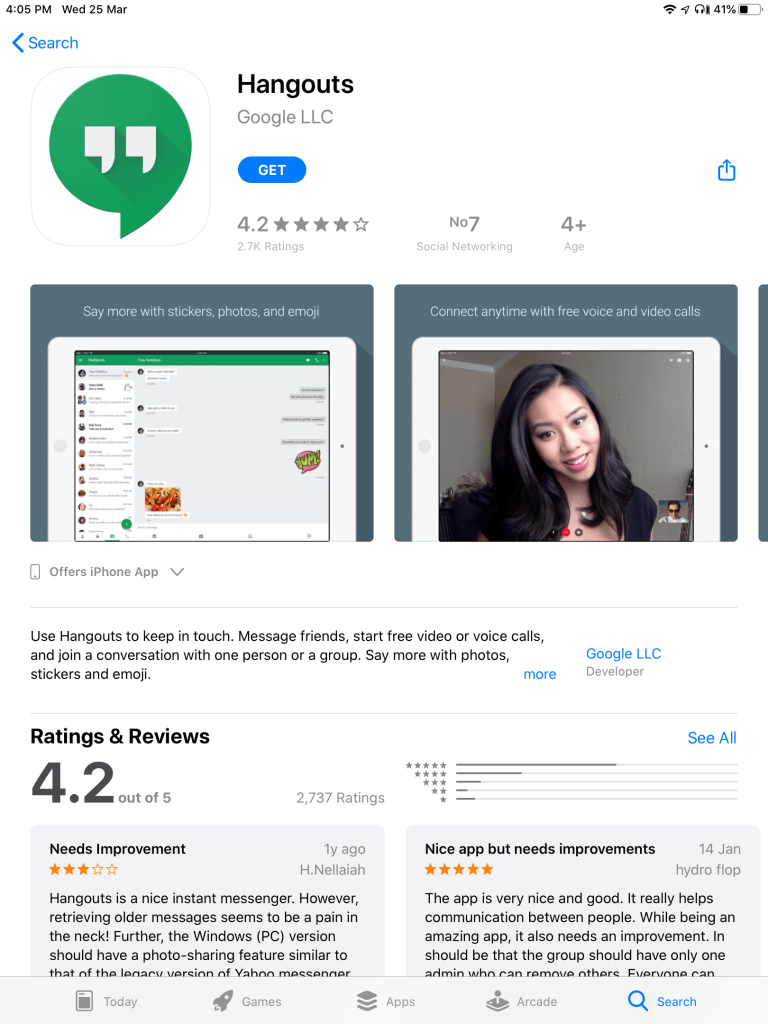 (5) Launch the app and configure with your Google account.
If you are new to Google Hangouts, then learn how to use Hangouts?
Steps to Install Google Hangouts on Desktop
On desktops, you can install Google Hangouts as an extension/plugin on the Chrome browser. Unline smartphones, there is no standalone app for desktops
(1) Open the Chrome browser on your Windows or Mac.
(2) Visit this link and tap Add to Chrome.
(3) The hangouts will be added as an extension on your Chrome browser.
(4) Click the extension and select Get Started.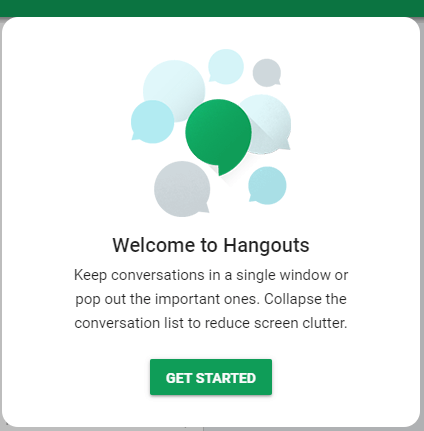 (5) By default, the Google hangouts plugin will be linked with the Google account that you configured with the Chrome browser.
Note: If you're using other browsers like Firefox, Microsoft Edge and many more, visit this Google link and download the Google Hangouts plugin.
Alternative – Turn on Classic Hangouts in Gmail
(1) Open a web browser on your desktop and visit gmail.com.
(2) Log in with your Google account.
(3) On the left side panel, click Try the new hangouts.
(4) Your Hangouts contacts will appear on the panel. Select and chat with the desired contact.
Is there any other way to access Google Hangouts on a device? Mention in the comments section. We will update it on the article. You can also use our Facebook and Twitter profiles to get our tutorials instantly.
Was this article helpful?