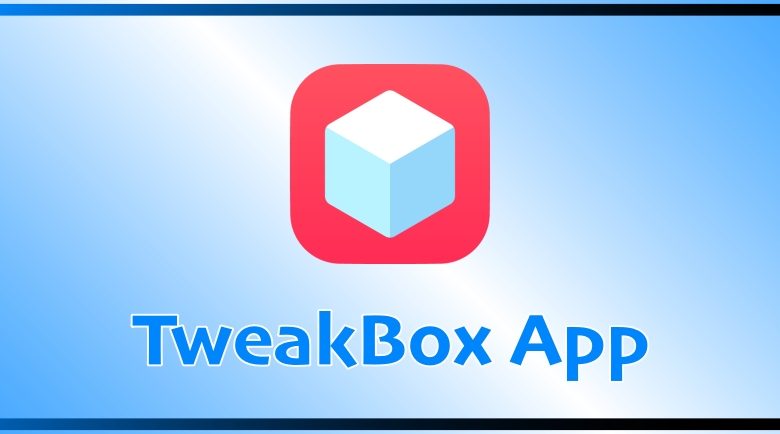 Right now, with so many iOS app store alternatives, one stands out head and shoulders above the rest. TweakBox offers what the iOS app store doesn't – unofficial apps and games with plenty of modifications, along with a few Cydia tweaks and more. It's all free to use and there's no need to jailbreak, so keep reading to find out what TweakBox is all about.
TweakBox App Features
Before we delve into downloading TweakBox on your device, let's talk about what the app store offers. We know it's free and doesn't need a jailbreak and we know that you get tons of apps and games – this is exactly what you get to choose from:
App Store Apps – plenty of official apps and games, free to download
Exclusive Apps –TweakBox-exclusive content, such as tweaks, emulators, streaming apps, and more
Tweaked Apps – stock apps tweaked with lots of new features
Modified Games – unlocked stock games with free in-app features and more
How to Download TweakBox
All you need to download TweakBox is your iPhone or iPad and a good internet connection:
1.    Launch Safari browser on your iPhone and go to the TweakBox download page
2. Tap to download the configuration profile
3. Tap Allow on the popup message and wait for the app page to open
4. Tap Install and your Settings app opens
5. Tap on the Install Profile option and type in your device passcode
6. Safari browser will open; tap on the Install option and then Install again
7. Tap Install in your Settings app and tap Next>Done
8. The app will appear on your home screen when the installation is finished.
How to Use TweakBox
TweakBox is simple to use:
1. Launch TweakBox
2. If you see the untrusted developer error, see below for details on fixing it
3. Tap Apps on the menu bar
4. Pick a category, and tap on any app or game to install it
5. Tap Install and follow any directions that appear on the screen
6. When the TweakBox app icon is on your home screen, the installation is finished.
Frequently Asked Questions
TweakBox attracts many questions, as do most unofficial app stores, and these are the ones we get asked the most:
How to Fix Untrusted Developer Error?
This is because TweakBox is unofficial and Apple cannot verify it. You can do this by following the steps below:
1. Open iOS Settings
2. Tap on General>Profiles
3. Tap the developer profile and tap Trust
4. Close Settings – TweakBox will now work
Will My Warranty Be Affected?
No, not by installing TweakBox. It is legal and you don't have to jailbreak, so you don't go against the security Apple has on iOS. However, if you use tweaks that change the way your device works, you may find that these cause a problem. If your device needs repair, simply delete those tweaks and reinstall them after.
How Do I Fix App Cannot Be Downloaded or Verified Error Message?
This usually happens because developers use expired enterprise certificates to build unofficial content. The certificates are revoked by Apple, although the developers do try to get them replaced before this can happen. If the certificate is revoked, the app stops working. All you can do is delete it and wait a few hours. By then, the developers should have replaced the app certificates and the app will work again.
This error message also appears when you download modified apps with the stock version still on your device – stock apps must be deleted before you can download the modified one.
Can I Request Apps or Games?
Yes, you can, although the developers will not guarantee they can find them. Use their official Twitter feed to make your request.
Common TweakBox Errors
Some users are reporting errors appearing on TweakBox:
White Screen/Greyed Icon
1. Open iOS Settings
2. Tap on Safari>Clear Website Data
3. Try again and the TweakBox screen/icon should be back to normal
TweakBox Stopped Working
This is because Apple is unable to verify the app developer but you can:
1. Delete TweakBox
2. Install it again and open iOS Settings
3. Tap General>Profiles
4. Tap on the TweakBox profile and tap Trust
5. You should find TweakBox works now
Profile Installation Failed Error
This happens when Apple's servers are struggling with too much traffic. Wait a few hours and try again but, if it keeps happening, try the following steps:
1. Put your device into Airplane mode
2. Open iOS Settings>Safari
3. Tap Clear Website History & Data
4. Turn off Airplane mode and leave your iOS device for a few minutes
5. Try again and you should find TweakBox works now.
TweakBox is one of the very best alternatives, not just to Cydia but to the official app store too. With thousands of apps, games, and more for free, it offers something to suit all users and all without a jailbreak. Download it today and find out why it's one of the most popular app stores.
Was this article helpful?