Chromecast is an advanced dongle used to convert your HDTV into a Smart TV. By plugging the device into the HDMI port of your TV, you can cast media content from various apps like Netflix, Prime Video, Disney Plus, Hulu, and many more supported apps. These platforms require a subscription to stream content, but some users look for ways to jailbreak Chromecast in order to watch the media content for free.
Generally, you can't jailbreak streaming devices like Amazon Firestick and Google Chromecast. Instead, you can use apps like Kodi to stream the media contents that are geo-restricted.
If you are not happy with the Kodi interface and icons, you can use the CRowns Lite. CRown Lite is a free video streaming app that offers a tone of video content for free. You can get the CRown Lite apk from any of the Play Store clone sites.
How to Jailbreak Chromecast Using Kodi
Unlike Amazon Fire TV Stick, you can't install the Kodi media player on your Chromecast to jailbreak it. Instead, you can cast Kodi contents from your Android, Windows, iOS, and macOS devices to a Chromecast TV.
Prerequisites:
Ensure that your Chromecast, iOS, Android device, or Windows and Chromecast device are on the same WiFi network.
Download the latest version of Kodi on your Android and Windows device.
Install required addons on the Kodi for streaming media content.
Some of the addons may require a VPN service on your Android and Windows device to stream media.
Update the Chromecast to the latest version.
Google Chrome browser on your Windows PC or laptop.
Google Home app on your Android mobile or tablet.
How to Cast Kodi Contents to Chromecast from Android
1: Connect Google Chromecast to your TV and power it on.
2: Launch the Google Home app on your Android and select your Chromecast device.
3: Click Cast my screen.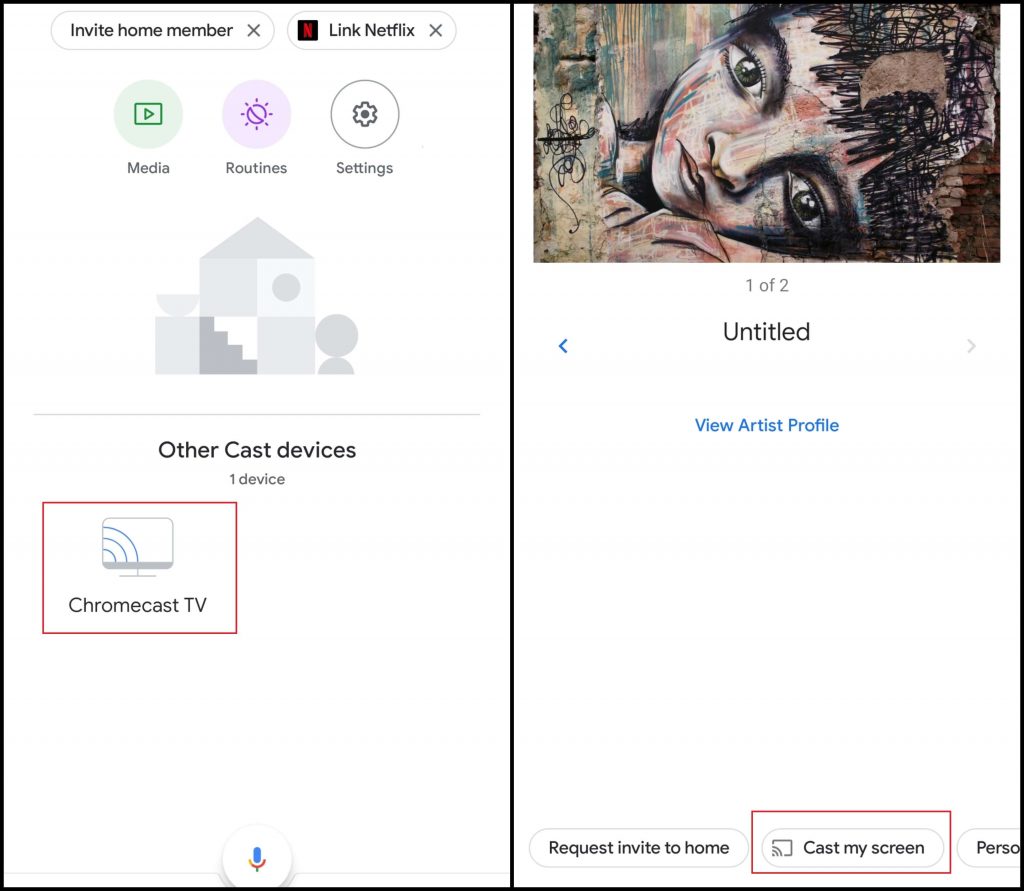 4: Tap the Cast my screen. In the newer version of the Google Home app, the Cast my screen button won't appear. In that case, you can click the Cast icon from the Notification menu.
5: Click START NOW to mirror your Android device screen on the Chromecast connected TV.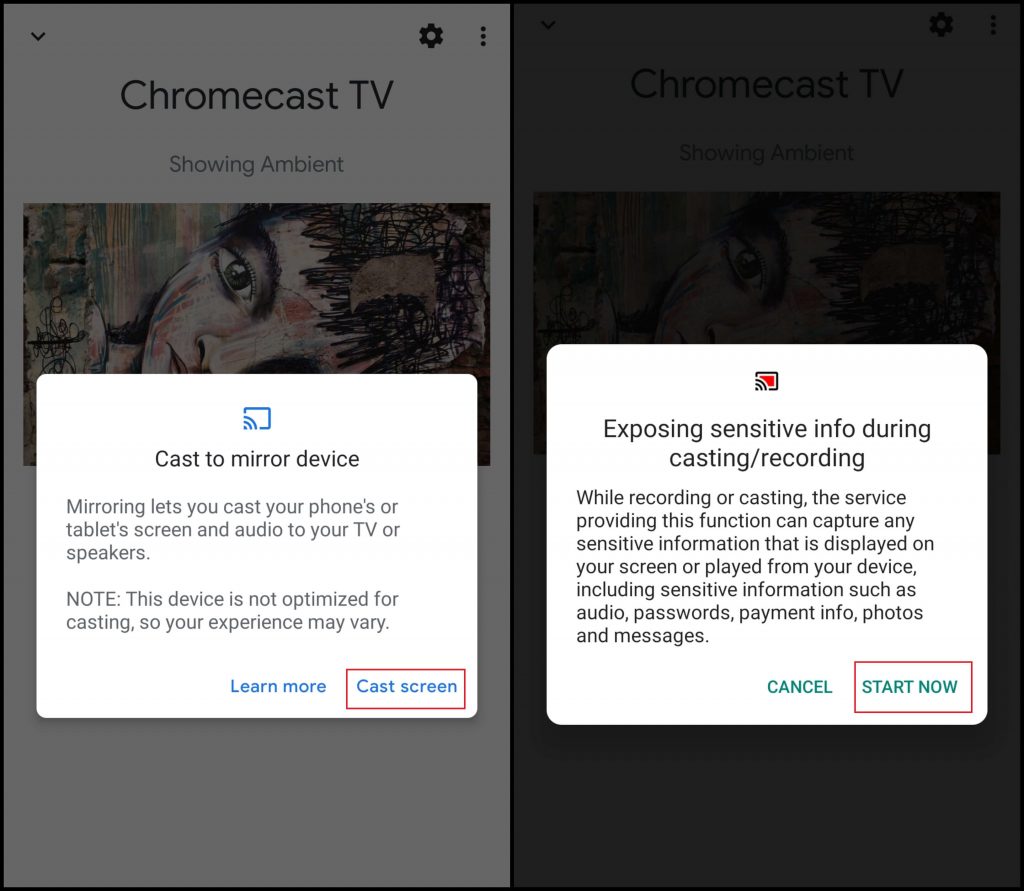 6: After mirroring your screen, launch the Kodi app.
7: Launch the required addon and start watching your favorite content on the larger screens.
Cast Kodi to Chromecast using iPhone/iPad
If you're an iOS user, you're out of luck. Unfortunately, the iOS devices don't support mirroring its screen directly on other devices except for Apple products. But, you can access the third-party apps from the Apple store to cast content on Chromecast.
1: Download the Replica app on your iPhone or iPad.
2: Launch the app and select your Chromecast device.
3: Select Screen Mirroring.
4: Within a few seconds, your iOS device screen will mirror on the TV.
5: Open the Kodi and cast its contents.
Cast Kodi Contents to Chromecast from Windows
1: Open the Google Chrome browser on your Windows or macOS device.
2: Right-click anywhere on the screen and select Cast.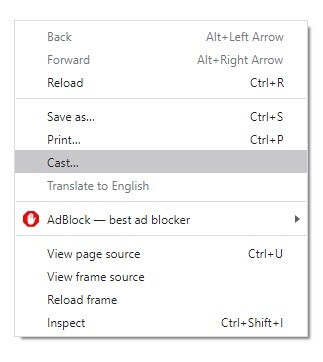 3: Once your Chromecast device is detected, click the drop-down icon located next to Sources and select Cast Desktop.
4: Now, select your Chromecast device.
5: A new pop-up screen will appear on the screen. Enable the Share audio menu and click the Share button.
6: Your entire desktop screen will appear on the Chromecast-connected TV screen.
7: Now, open the Kodi app and launch the desired addon to stream your content.
With this, you can enjoy all your favorite Kodi content on any of your Chromecast devices like Chromecast 3rd Gen, Chromecast 2nd Gen, and Chromecast Ultra. This is the process and benefits of Chromecast jailbreak on different devices. To jailbreak Chromecast with Google TV, you can sideload apps using the Downloader app. Have in mind that jailbreaking is the same as rooting your Chromecast, as both carry different procedures. Any queries or feedback to share about this article? Mention in the comments section. Apart from the Kodi app, you can also use free streaming apps like Cyberflix TV, Titanium TV, and HD Streamz.
FAQs
1. Can the Chromecast be jailbroken?
Chromecast is a device without any UI. So, it can't be jailbroken. But, you can cast or screen mirror content to Chromecast without any limitations.
Was this article helpful?