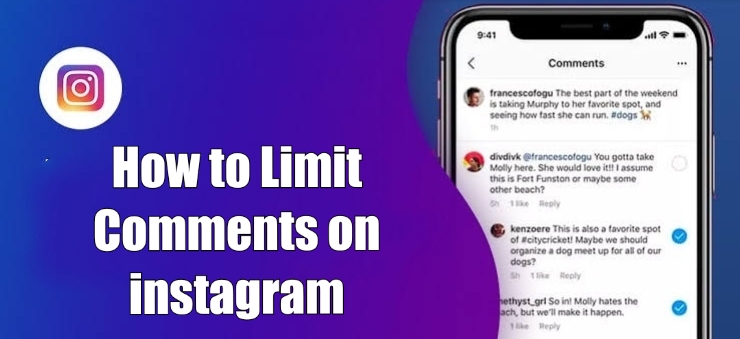 Key Highlights
Android/iOS: Instagram app → Go to Profile → Settings → Privacy → Limits → Continue → Limit Comments
Viewing Limited Comments: Go to post → View All Comments → See Limited Comments
When you have too many friends or followers, your comments on each Instagram post can become overwhelming. If you are not willing to turn off comments on Instagram, you can use the Limit comments feature, where you can customize who can comment on your Instagram post and set the duration.
Steps to Limit Comments on Instagram
[1] First, launch the Instagram app.
[2] Tap the Profile icon and select the three horizontal bars icon (top right).
[3] Choose Settings.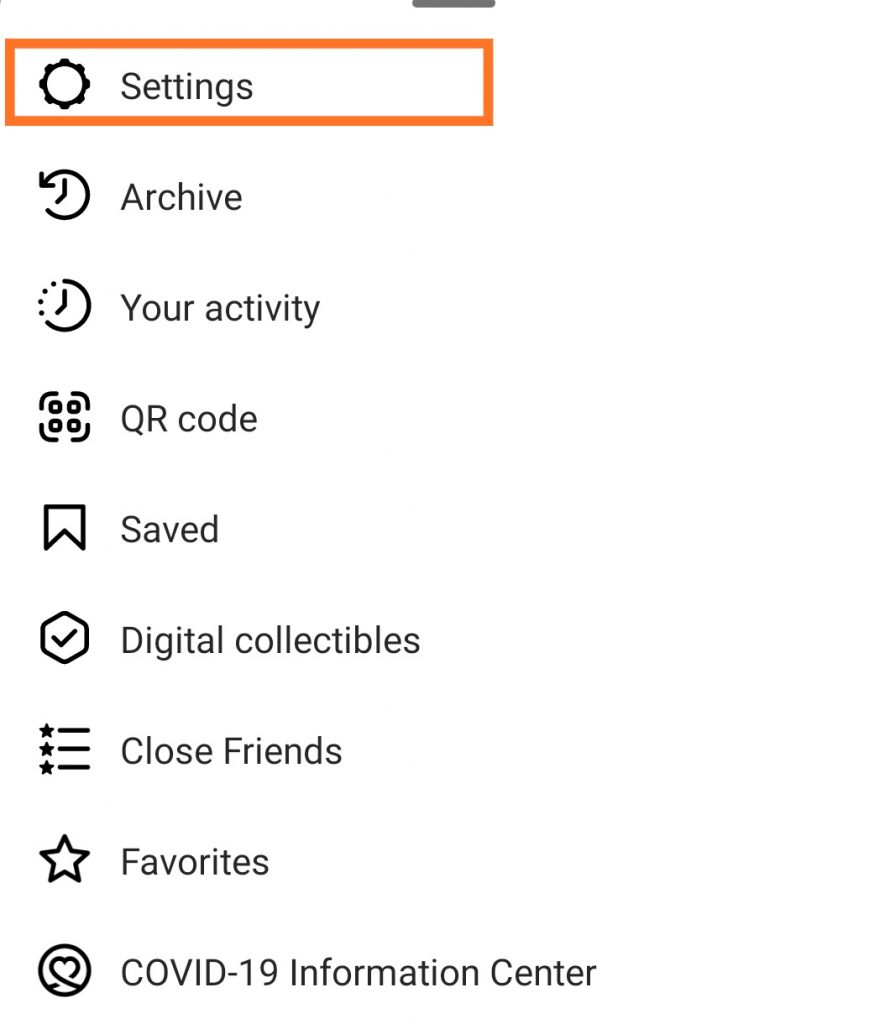 [4] From the options, tap Privacy → Limits.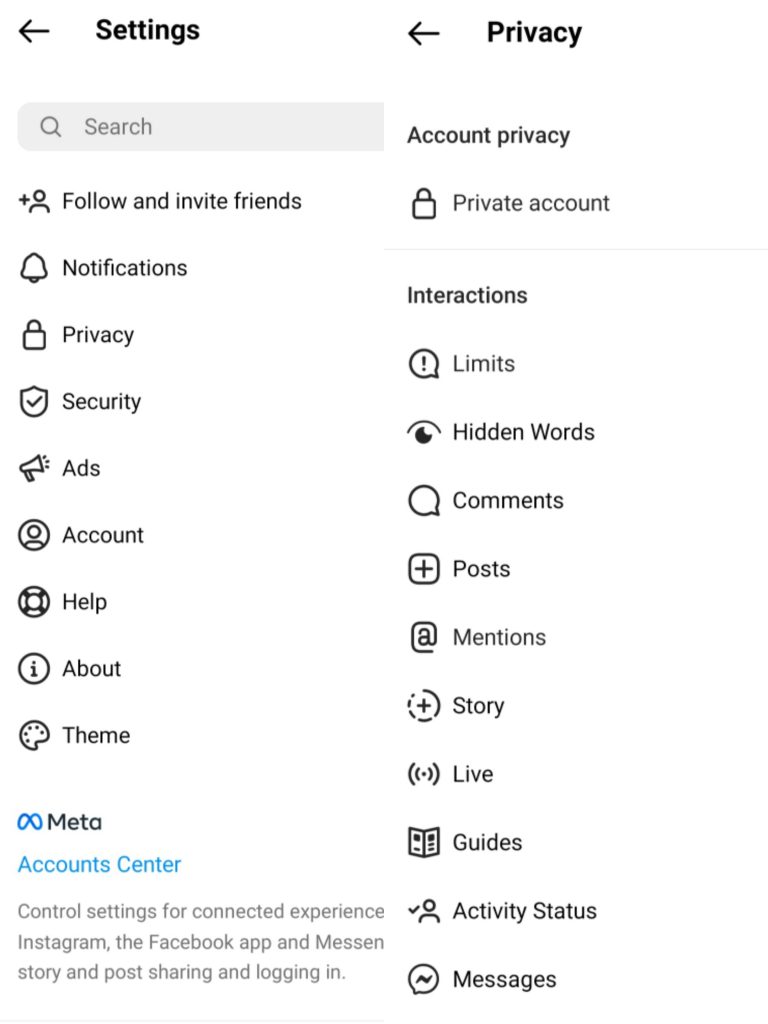 [5] When you're using the Limits feature for the first time, you will see the description of the feature. Tap Continue to proceed further.
[6] Under Who to Limit, you can see multiple options like Accounts that aren't following you and Recent followers with the toggle. Enable the toggle based on your preference.
[7] Next, under How long for limit, tap Limit for. Now, choose the period and select Set reminder so that Instagram notifies you to disable the feature after your chosen period.
[8] Once done, select Turn On to turn the limit comments feature on Instagram.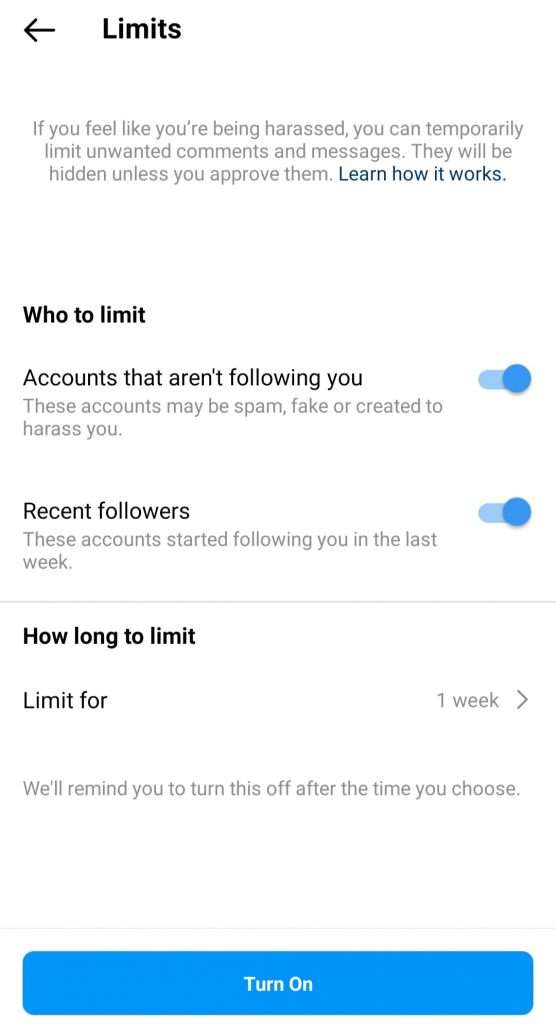 Note: Limit Comments feature is available only on the Instagram mobile app (Android/iOS). Unfortunately, you can't enable the feature on the Instagram web.
How to View the Limited Comments
Instagram allows you to view the limited comments on your post. Moreover, you can accept or delete the comments on your post.
[1] On your Instagram, tap View All Comments on the desired post and tap See Limited Comments.
[2] Select the comment you would like to take action.
Note: Android – Long press on the comment to select. iOS – Select Manage and select comment.
[3] Finally, choose Approve, Delete, or Block. Next, follow the on-screen instructions to validate.
Frequently Asked Questions
1. How to disable comments on Instagram live?
Disabling comments on Instagram is simple. After starting Instagram live, you can find the comments box at the bottom. Tap the horizontal meatballs icon on it → Turn off commenting.
2. How to keep your data safe on Instagram?
There are different ways to keep your data safe on Instagram, such as making your account private, enabling 2-step auth, blocking people, and more.