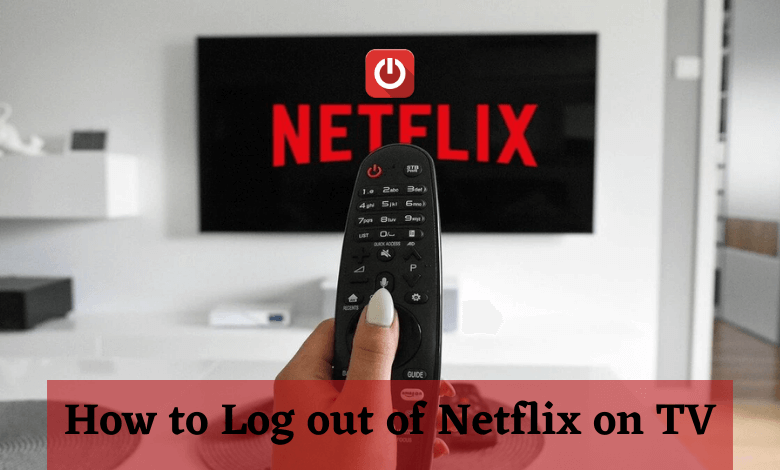 The streaming pioneer Netflix is available for many devices, from smartphones to smart TVs. You can find the Netflix app on all significant App Store platforms. Sometimes, we may feel like we don't want to spend time with the Netflix app on our smart TV and log out of our account. It is simple to log out of Netflix and doesn't take a minute or so. You can either sign out of Netflix directly on your TV or log in to your account on a web browser to sign out from all devices.
How to Log out of Netflix on Any Smart TV
(1) Open the Netflix app on your TV. If you are already on the app, go to the app's home screen by pressing the Back button.
(2) Press the left navigation key on your TV remote to open the Menu.
(3) Use the down button to select the Get Help option.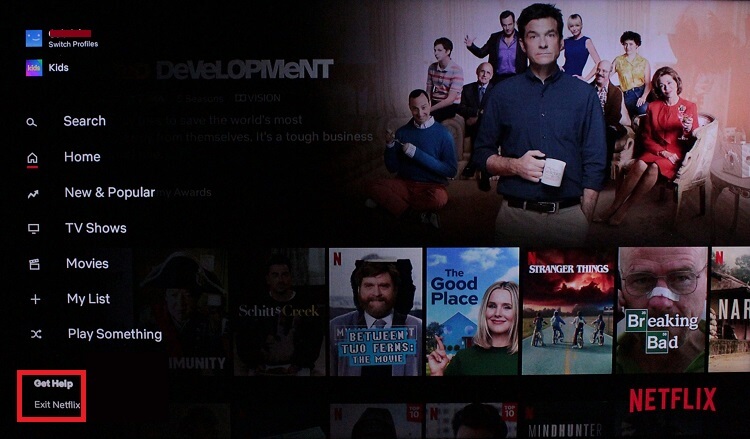 (4) Press the down button to scroll to the Sign Out option.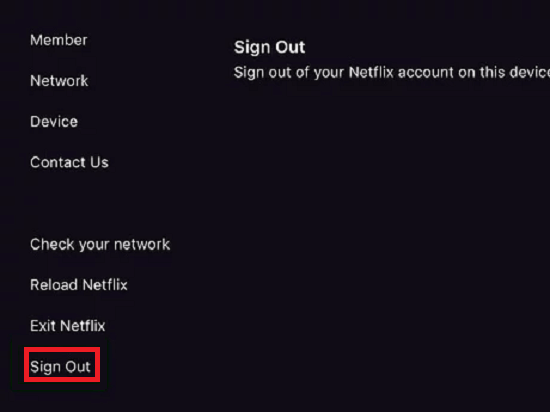 (5) Select your confirmation by tapping on the Yes option.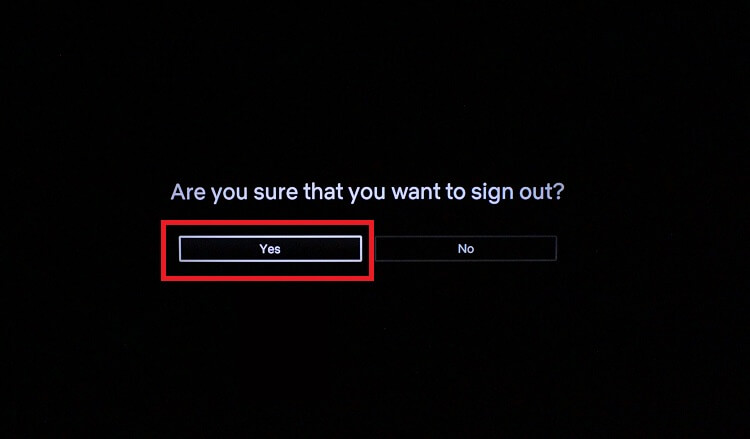 That's it. Now, you are successfully signed out of the Netflix app on your TV.
If you have any issues while signing out of Netflix on your TV, use the following shortcut keys to reach the Get Help screen. Use the keys in the same sequential order.
Up, Up, Down, Down, Left, Right, Left, Right, Up, Up, Up, Up.
Select Sign Out, Start Over, Deactivate, or Reset.
How to Log Out of Netflix From all Devices
(1) Open a web browser on your smartphone or computer.
(2) Visit Netflix.com on a browser.
(3) If you're already logged in to your account, select your profile.
(4) Choose the Account option.
(5) Click on the Sign out of all devices option.

(6) Now click the Sign Out option.

That's it. You are good to go. You will be logged out of Netflix from all devices, including your TV.
READ NEXT
Frequently Asked Questions
Is there a way to watch Netflix on my TV without the Netflix app?
Yes. You can connect or cast Netflix from your phone or computer to your TV screen with the help of built-in Chromecast support on your TV.
Does reload or exiting the Netflix option get me logged out of the app on TV?
These options reload and close the app, respectively. It will not help you to log out of Netflix on your TV.
Was this article helpful?