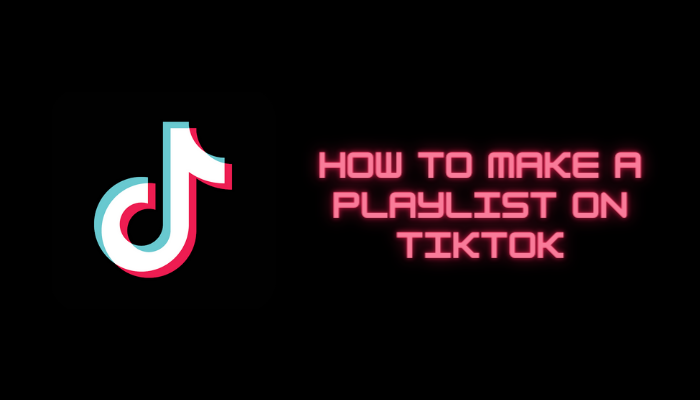 Key Highlights
From Video Library: TikTok app → Videos → select the video → three-dotted menu icon → Add to Playlist → enter a Playlist name → save the playlist.
From Profile Page: TikTok app → Profile page → Videos → Sort videos into playlists → enter a Playlist name → add videos to playlist → save the playlist.
The Playlist feature on TikTok is the easiest way to organize your videos. The feature is available for both creators and business users. However, one should have a minimum of 10,000 followers to make a playlist on TikTok.
How to Create or Make a Playlist on TikTok
If you want to create a Playlist and add videos according to their category, you can seek the Playlist feature on the app. There are two ways that you can use to create a Playlist on TikTok.
Create a playlist from the video library
Create a playlist from the profile
From Video Library
1: On your smartphone, update the TikTok app to the latest version.


2: Go to the Videos section and select the video you want to add to a playlist. Click the three-dotted menu on the video's top right corner. You can also press and hold the video screen for a while to open the menu.
3: On the pop-up menu, select the Add to Playlist button. If you have already created a playlist, then the video will be added. If not, it will prompt you to create a new one.
4: Assign a name to the playlist to complete the process of creating a playlist. The selected video will now add to your playlist.
You can keep on adding many videos to your playlist, and you can even sort them in order as you like.
You can enable dark mode on the TikTok app to reduce eye strain while watching videos in low light conditions.
From TikTok Profile
1: On your TikTok app, select the Profile menu in the bottom right corner.
2: Open the Videos tab near the Private videos option.
3: Select the Sort videos into playlists option. It will open a new page to create a playlist.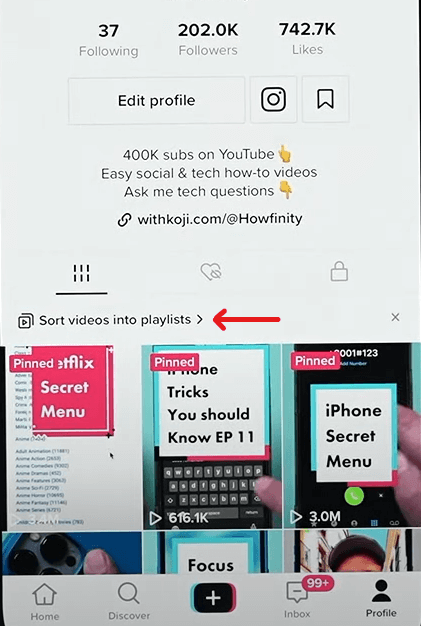 4: Now, assign a name to your playlist. Click Next.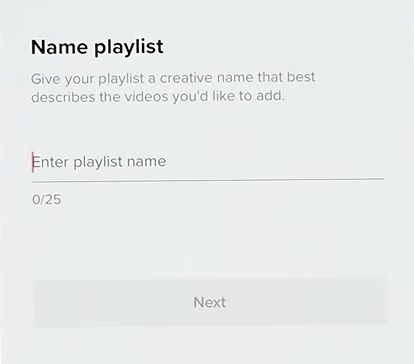 5: Now, add the videos to your playlist and click Create Playlist to complete the process.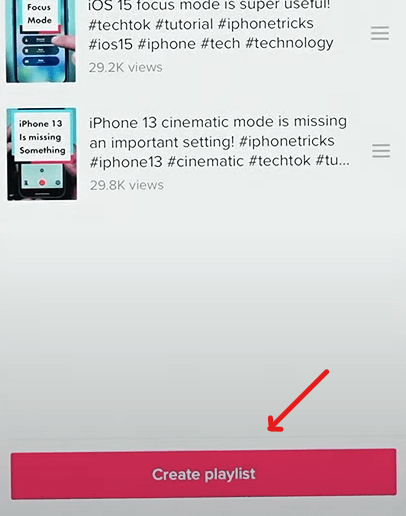 You can add more than one playlist by visiting the Profile Menu → Videos Tab → Plus icon. You can also download TikTok videos to the local storage easily.
Frequently Asked Questions
Why is the TikTok playlist feature not available?
As we mentioned earlier, the playlist feature is only available for users with 10,000 followers. If you have less than the required number, you can't find this feature.
Was this article helpful?