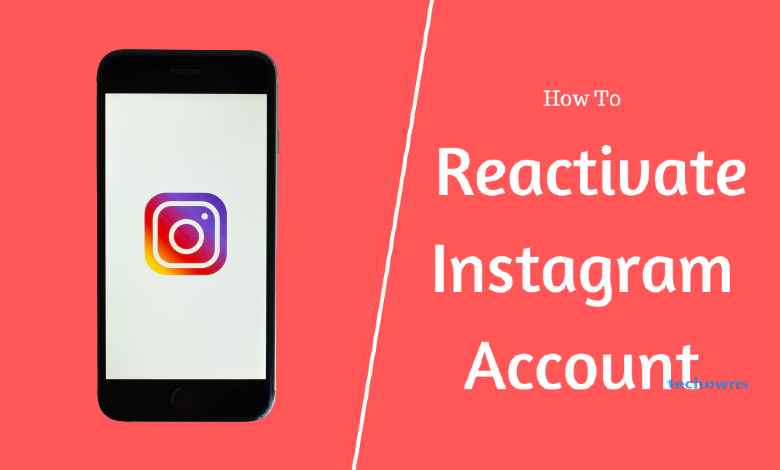 The impact that Instagram has been creating in today's world cannot be explained in words. Because of its addictive nature, many users wish to take a break from Instagram. So they deactivate or delete their Instagram account. However, you can also reactivate your Instagram account if you want to use it again.
While deleting the Instagram account, you will be offered two options. One is to disable the Instagram account temporarily and the other one is to delete the account permanently. If you choose to delete the account permanently, there is no way to recover it back. If you choose to disable the account temporarily, you can reactivate the account any time you want.
Steps to Reactivate Instagram Account
If you deactivate the Instagram account in less than a day, you can't reactivate it. Generally, it takes a day or two to complete the deactivation process.
(1) Open the Instagram app.
(2) Simply, enter your Instagram credentials.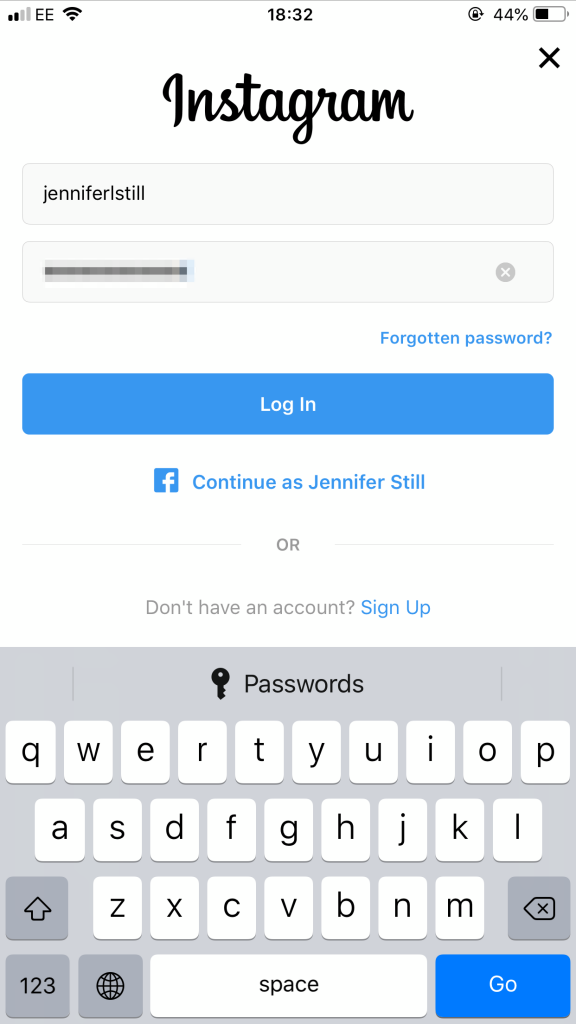 (3) Click Log In button. If you don't remember your password, you can reset the Instagram password by clicking Forget Password button.
(4) When you enter the correct credentials, your Instagram account will be reactivated.
(5) Based on how long your Instagram account is inactive, you may get pop-ups like Terms and Conditions, Verify phone number, and so on.
(6) Complete the pop-ups and you can use Instagram as usual.
How to Appeal for a Disabled Instagram Account
If your Instagram account is being reported by other users, if you are posting indelicate content, or if your posts are not following the Instagram regulation, the chances are higher that your Instagram is disabled. In that case, you can appeal for your account in order to retrieve it.
(1) Open your Instagram account and try to log in by providing the correct credentials. If a message, Your Account has been disabled, pop up on the screen or anything similar to this, this indicates Instagram has disabled your account for violating its terms and conditions.
(2) Go to Instagram help (https://help.instagram.com/) in your preferred browser. It will redirect you to a new page where you will find a new form to request Instagram to enable your access.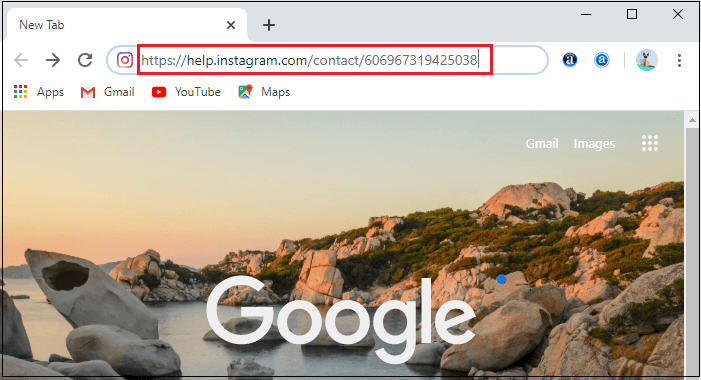 (3) On the Instagram help center, find the Full name tab located at the top of the page. In the Full Name tab, enter your first and last name.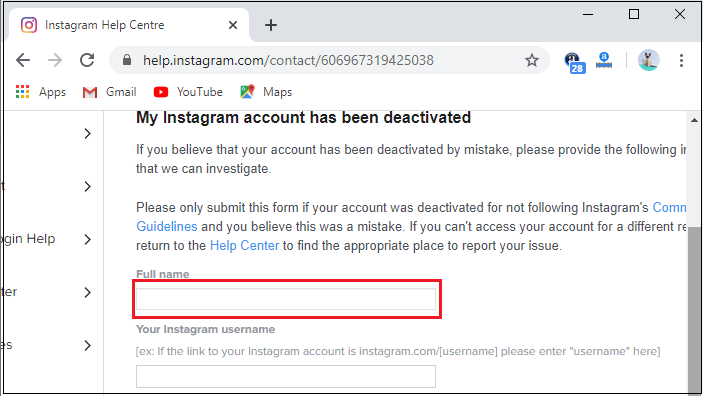 (4) After entering your full name, type the user name into the Your Instagram Username tab.
(5) Enter your email address and registered phone number in the respective boxes.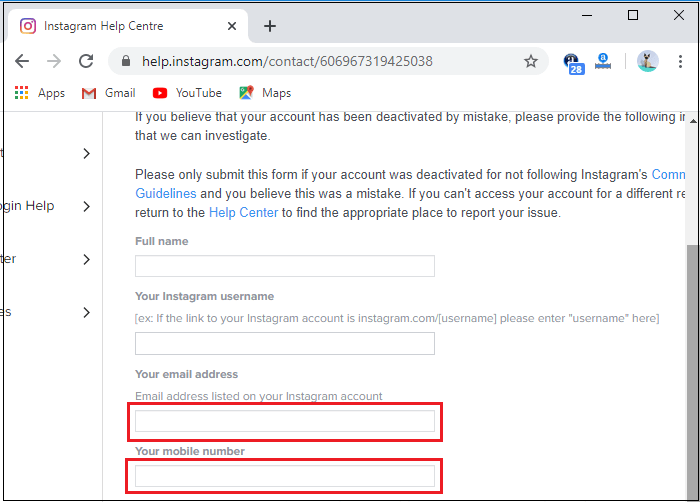 (6) As a final step, write a short note on the description box describing why you want to reactivate your account. (Behave friendly. Do not use harsh words. End your appeal with Thank you)
(7) Click the Send button.
(8) Based on your appeal and the reasons, your account may or may not be reactivated.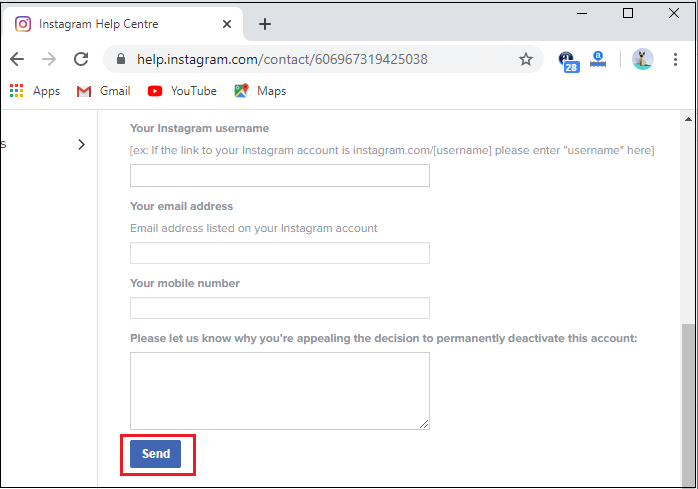 If you want to take a break from Instagram, just disable the account. So that, you can reactivate the Instagram account any time you want. But, when you delete the Instagram account permanently, you can retrieve it back. Choose wisely.
Follow our Facebook and Twitter handles to get instant updates.
Was this article helpful?