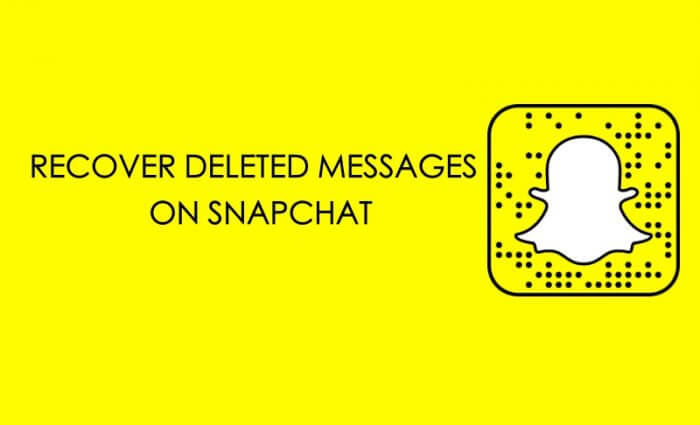 Snapchat is one of the most popular social media apps in the world. You can send quick snaps, messages, and videos to your friends. The strangest thing about Snapchat is the chatting feature. All your snaps, texts, and videos will be deleted automatically when the sender sees the messages and leaves the chat. If the messages are not opened for 30 days, they will be removed whether you view them or not. This is the main reason that Snapchat is mostly used for instant messaging. Still, you can recover your Snapchat messages and let us see how to do it in detail.
Everything that is stored and deleted from your smartphones is not erased. They are converted and placed hidden on your smartphones. All your Snapchat messages are stored in the smartphone's hidden folder. This hidden folder is not visible to the built-in File Manager apps. You have to install other File Manager apps from the Play Store or from the websites. If you are new to the platform, see how to use Snapchat.
How to Recover Snapchat Messages on Android Smartphones
(1) Install any of the third-party File Managers apps for Android from the Play Store. Astro File Manager and File Expert are some of the best choices.
(2) Launch the file manager app and open the Android folder.
(3) Open the com.snapchat.android folder.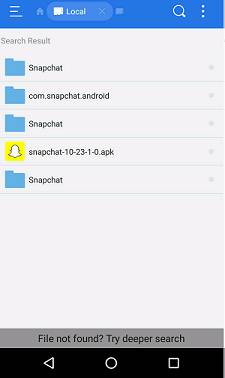 (4) Look for the file or folder that is named .nomedia and rename the file or folder to any name to make the files visible to other apps.
This is the simplest way to recover or retrieve Snapchat Messages from your Android smartphones without using a computer or laptop. There is no way to recover Snapchat messages on iPhones or iPads using File Manager apps. These .nomedia files can't be accessed in any way on iOS. You have to jailbreak your iPhone or any iOS device to recover the messages.
How to Recover Snapchat Messages Using PC
(1) Connect your Android smartphone to Windows PC using a USB cable.
(2) On your smartphone, give permission to access the saved files on your PC.
(3) Open your smartphone directory on your PC and choose the Android folder.
(4) Double-click the data folder on the next screen.
(5) Open the com.snapchat.android folder.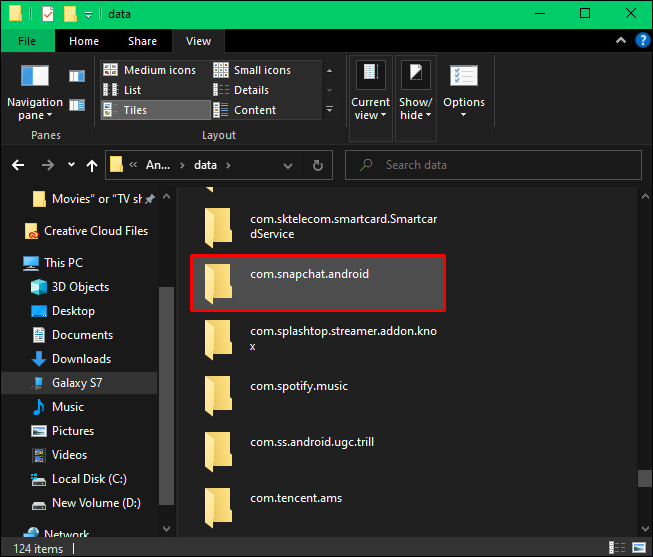 (6) Goto Cache folder and open the Recover folder.
(7) Here, you will get the recently posted (before 24hrs) messages and snaps.
(8) Copy the content that you want to recover and paste it in your PC directory.
How to Recover Snapchat Messages Using Snapchat Website
(1) Go to the Snapchat website and log in with your account.
(2) On the Manage My Account page, click the My Data button.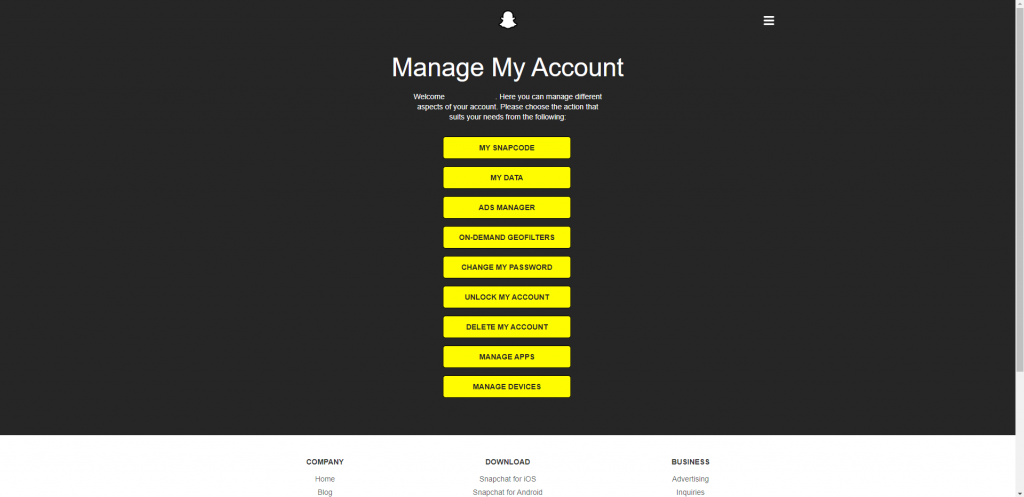 (3) Confirm your email address and tap the Submit Request button.
(4) Check your mail. You will receive a zip file containing all your Snapchat data.
(5) Download the zip file on your PC and extract it.
(6) Open the HTML folder and launch the chat_history.html file.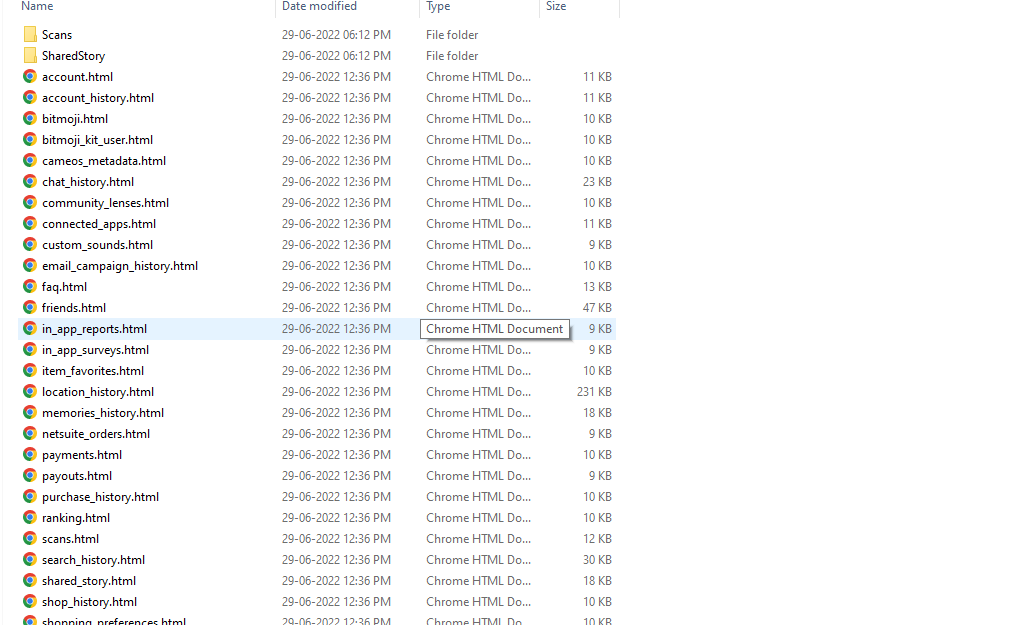 (7) You will get your recent Snapchat messages.
How to Save Snapchat Messages
Don't use any third-party recovery tools, as they may harm your iOS device. Try the below-mentioned hacks if you are so concerned about your Snapchat messages. If you want, you can save Snapchat messages or extend the time duration of messages.
(1) On the chat screen, after sending a message, tap and hold the message.
(2) A pop-up with four options will appear. Click on the Save in Chat option to save the message.
(3) When the message is saved, it will be highlighted with a grey background.
(4) To remove the message from Saved Chats, tap and hold the saved message. Choose Unsave in Chat.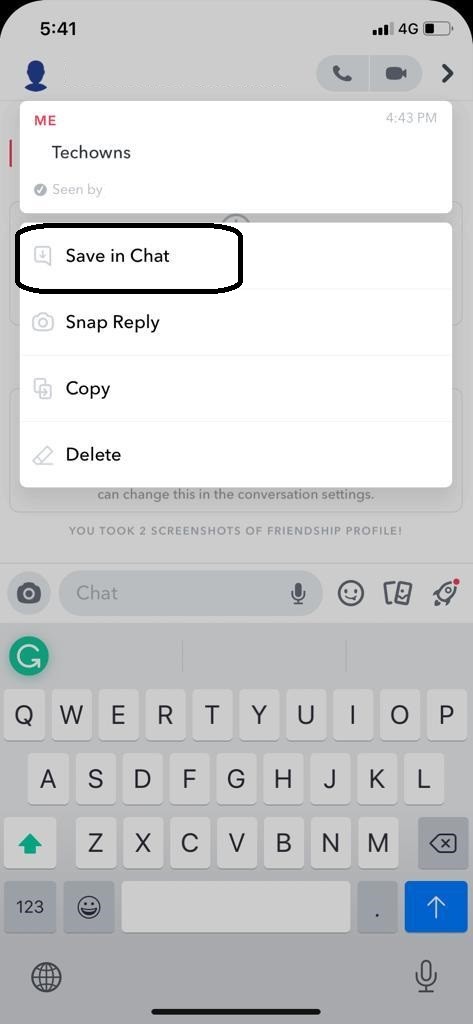 This procedure works on all iOS and Android smartphones.
How to Change Time duration on Snapchat Messages
(1) On the chat screen, click your friend's Profile icon on the top left side of the screen.
(2) Your Friend's Profile Page will appear. Now, click on the three-dotted icon on the top right.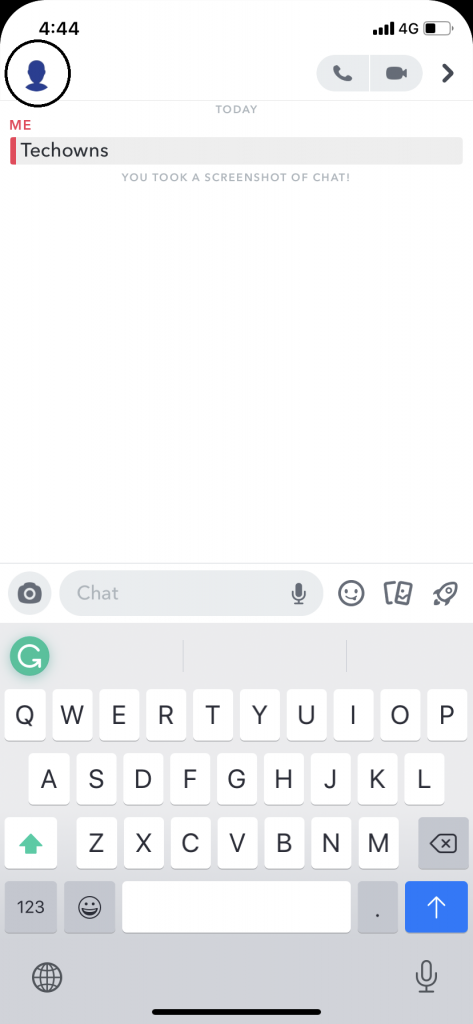 (3) On the list of options, click the Delete Chats option and choose 24 Hours after Viewing.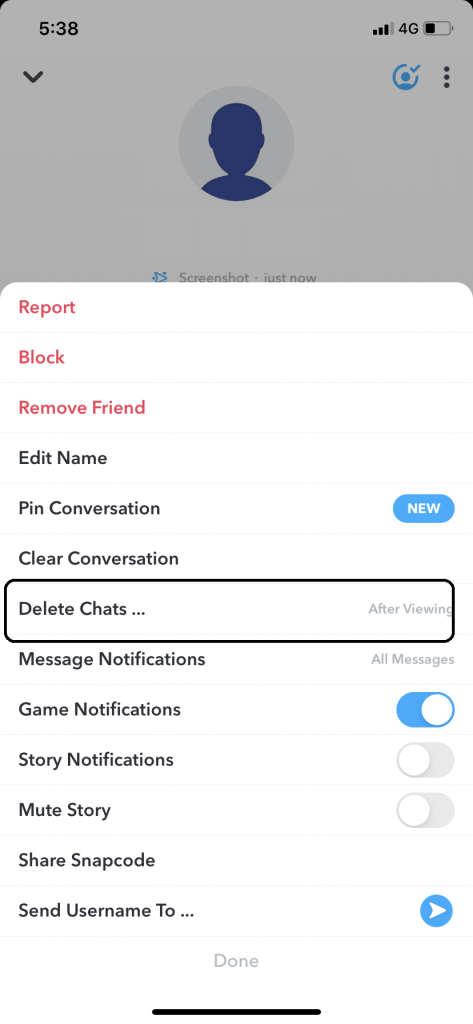 Now, your chat to the specific user will be available for 24 hours after the messages are viewed.
Why Recovering Messages in Snapchat is Difficult
Snapchat is a unique social media platform with a lot of odd-one-out features. Everything you send, like texts, audio notes, videos, and snaps won't be stored permanently. Everything is temporary in Snapchat. On the brighter side, this will save a lot of memory on your smartphone. But, you will lose once in lifetime moments unless you take a screenshot on your iPhone or Android smartphone. That too, will be notified to the user. With these unique ways, recovering streaks and messages are too difficult on Snapchat.
Use the above tips and hacks to recover your Snapchat messages. If you are going to text something important, don't use the Snapchat platform, use any other communication platforms like Whatsapp or Mail. On those platforms, you can easily recover messages. If you know any other way to recover Snapchat messages, tell us in the comments below.
FAQs
1. How to recover Snapchat messages after being blocked?
In this case, you need to download your Snapchat data and get the messages.
2. How to recover Snapchat messages on iPhone?
Using iPhone, recovering Snapchat messages is quite difficult. You can download the Snapchat data using any Windows PC to recover it.
Was this article helpful?