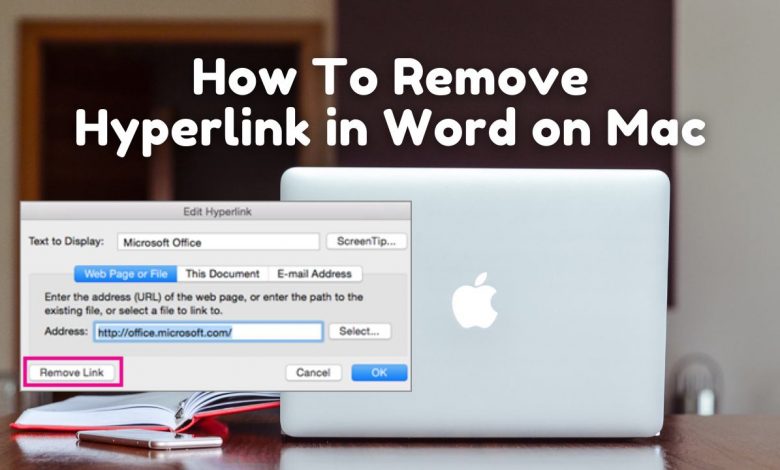 Even though macOS has huge popularity among business owners and employees, they use MS Word as their default Word processing software for their regular tasks. The hyperlinks in Microsoft Word were used to redirect to any specific webpage. While copying and pasting things from the internet, you may get clickable hyperlinks on the document. It is important to remove them when they aren't important to you. The following section will show the steps to remove Hyperlink in Microsoft Word on Mac.
How to Remove Hyperlink in Word on Mac
As the hyperlinks may also redirect you to a malicious site, you must know the steps to remove them from the document. There are three ways to remove them:
Using right-click
Using keyboard shortcut
Using paste special feature
Remove Hyperlink in Word on Mac Using Right-click
1. Open the Word document that contains hyperlinks.
2. Find the word or sentence that has hyperlink and right-click on it.
3. Select Hyperlink-> Edit Hyperlink.
4. Tap the Remove hyperlink button to remove the selected hyperlink.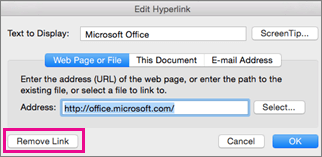 Techowns Tip – How to Password Protect a Folder on Mac
Using Keyboard Shortcut
1. Open the word file on Mac.
2. Select the hyperlink and press Command+Shift+A on keyboard.
3. The particular hyperlink will be removed instantly.
4. To remove hyperlinks from the entire Word document, press Command+A to select the entire document and then press Command+Shift+A.
Using Paste Special Feature
1. Open the Word document.
2. Select the word or paragraph or the entire document.
3. Press Command+C or right-click and tap the Copy button.
4. Again right-click and select Paste Special.
5. In the popup, select Unformatted Text and click the OK button.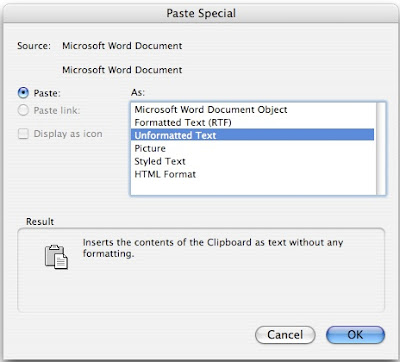 6. Hyperlinks will be removed from the word or paragraph or from the entire document based on your selection.
Related Guide: Steps to Change Folder Color on Mac
MS Word can perform all the documents related tasks. All you need to do is to learn and remember the navigations or shortcuts and use them on your day-to-day usage. It is very simple to remove hyperlinks from the Word document and is much easier if you use the keyboard shortcuts.
Share your thoughts and feedback in the comments section. Follow our Facebook and Twitter pages to read our latest tutorials.
Was this article helpful?