Snapchat is a unique chat app to share moments in the fastest way. It is the best multimedia social app that connects with anyone. Snapchat is all about snaps that self deletes after 24 hours. It includes chats, stories, emojis, photos, videos that can be shared over it. The inbuilt camera is much loved as it lets users add lenses and filters to photos. Besides one-on-one conversation, Snapchat supports chatting with multiple people as Groups. It's users can chat with up to 31 people by creating a Group.
However, the group chat feature isn't like other social apps on Snapchat. It is all the way different, at least when it comes to removing a Snapchatter. Whether you want to add someone new when the group is full or added a wrong participant, you will look for removing options on Group. You won't find it, and hence we came with this article to guide you on how to remove Someone from Snapchat Group.
Is it really possible to remove someone from Snapchat Group?
No, it is not possible. Snapchat doesn't let the group admin or anyone to remove someone from the group chat. So, you will not find any option on Snapchat for removing someone on the group. Snapchat has limited the rights of the group admin in group chat feature. It has given more functionality to the group member.
How to Remove Someone from Snapchat Group?
If you can't directly remove someone from the group chat on Snapchat, then do any of the following.
Create a New Group
The simplest thing you can do to overcome removing someone from Snapchat is to create a new group. Add only those Snapchatters who want to be in your group conversation. Make sure you aren't adding the person you wanted to remove. Inform others in the group about the reason for creating a new group to make them aware of it.
To create a group on Snapchat, click on the group chat icon at the top of the Friends screen. Provide a group name > and add the participants.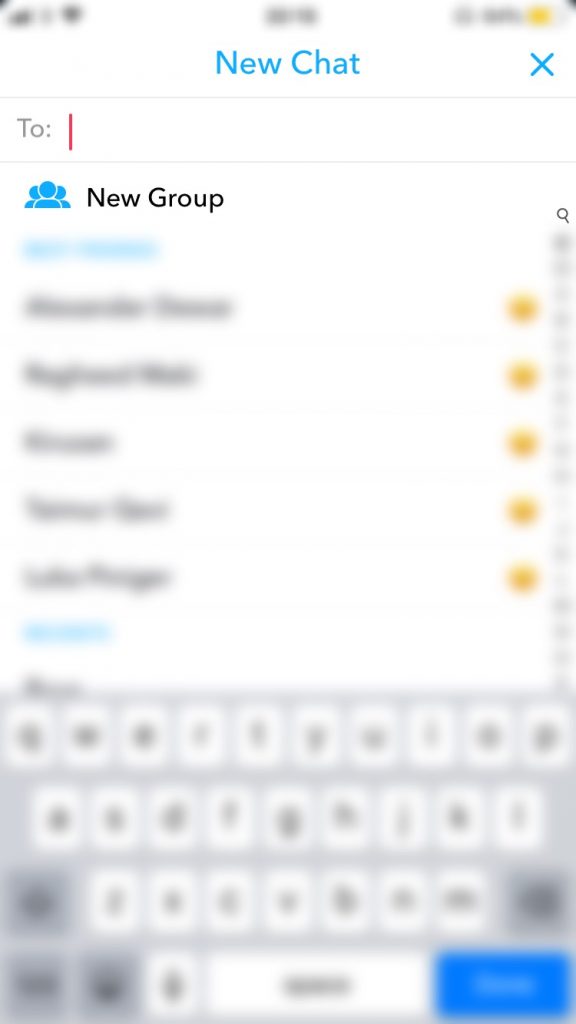 Ask them to Leave
Snapchat allows the group members to leave the group at any time. So, the best thing is to tell the Snapchatter on your group to exit it. Although it seems to be a difficult thing, there is no other way to remove a person from a group chat. When they leave, all their chats and snaps they shared will be cleared from the group chat. Snapchat won't leave a trace of their conversation even if it is saved by other group members.
If you aren't feeling awkward, then guide them to leave the group this way!
Ask the user to open Group chat > click on the Group chat icon to open Group Profile. Click on More (three dots) > select Leave Group.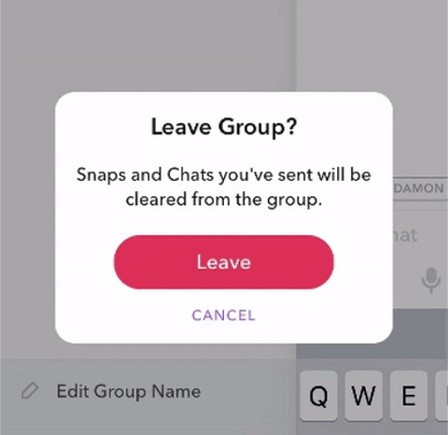 Wait for Group to Expire
The least you can do is to wait for the group to expire. It will happen only when none of the Snapchatters in your group hadn't added a new snap. With this, the Group will expire after 24 hours. This way is the final solution to remove someone on Snapchat.
Techowns Tip: How to Delete Friends on Snapchat
Our Opinion
Although Snapchat lacks the option of removing someone from a group, you can still take advantage of it with any of the above tips. We don't seem to find any other possibilities to remove someone from the group chat on Snapchat.
We hope our suggestions worked you out better while dealing with removing a Snapchatter from the Group. We value your suggestions and feedback as comments. For more such articles, follow us on Facebook and Twitter.
Was this article helpful?