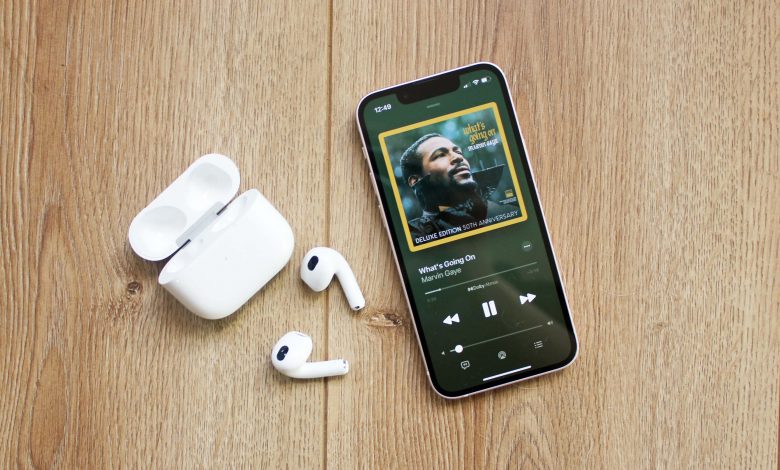 Apple AirPods is the pioneer in truly wireless earphones and the best in class for its features and customizations. But Apple wants you to focus on listening to your AirPods rather than fussing with the settings. As a result, your original AirPods, AirPods 2, AirPods Pro, or AirPods Max are given a fairly generic name by default, which you may never discover until you choose to change it. You can rename your AirPods, AirPods Pro, or AirPods Max to any name using your iPhone/iPad, Android, Windows, and Mac.
How to Rename Airpods Using iPhone/iPad
[1] First of all, open your device's Settings app, then scroll down a little to find Bluetooth and press it.
[2] All devices linked to your iPhone are listed in the Bluetooth menu. Find your AirPods and pick them by tapping the "i" on their tab to bring up a new menu. Check to see if they're connected to your iOS device.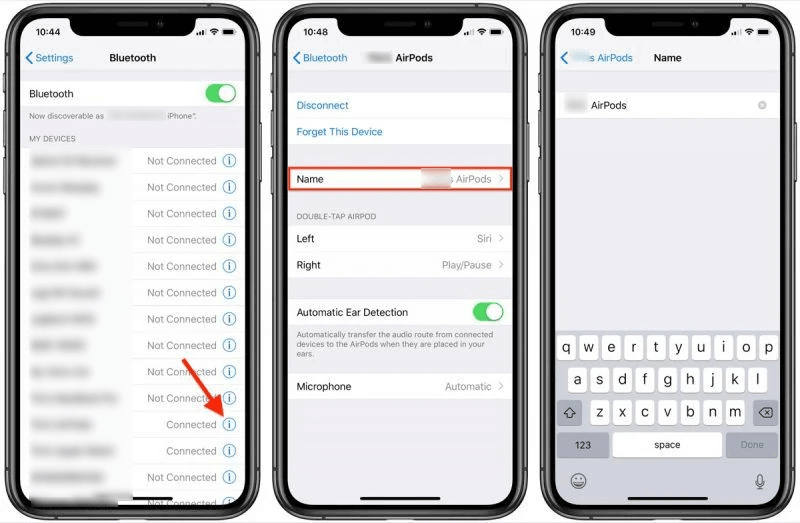 [3] Tap the Name option, which is the third choice from the top.
[4] This is where you'll find the current name of AirPods. Tap the "x" symbol on the far right of the entry area to delete the current name instantly.
[5] Enter a new name and press Done.
Using Mac
Note – Simple ways to connect Airpods to Mac.
[1] On your Mac, go to System Preferences and click on the Bluetooth icon.
[2] Right-click your AirPods in the Devices list and choose Rename from the pop-up menu while they're attached to your Mac.
[3] Click Rename after entering the desired name.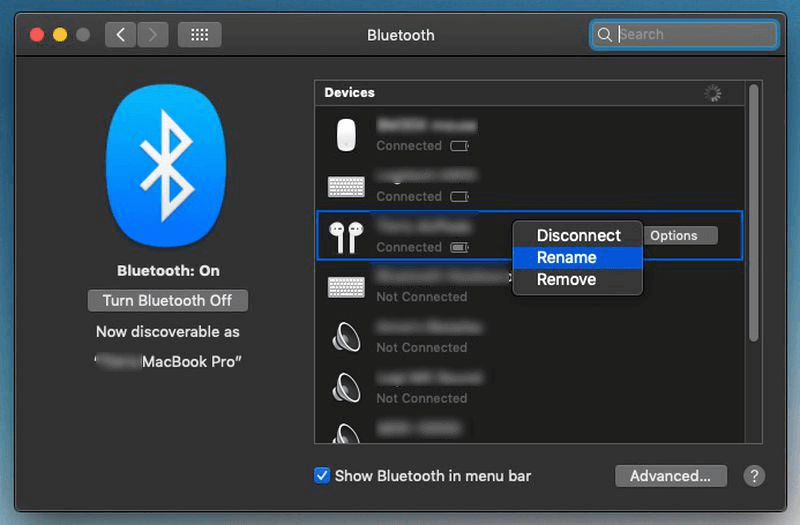 How to Rename Airpods in Android
It's much easier to rename AirPods on an Android phone than on an iPhone. You don't even need to be wearing your earbuds to change the name.
[1] Go to the Connected option on your Settings app. Your AirPods should appear in the list of previously connected devices.
[2] On the right side of your screen, tap the settings icon.

[3] On the Device information header, click the Pencil icon. Press the Rename button after you've typed in your desired name.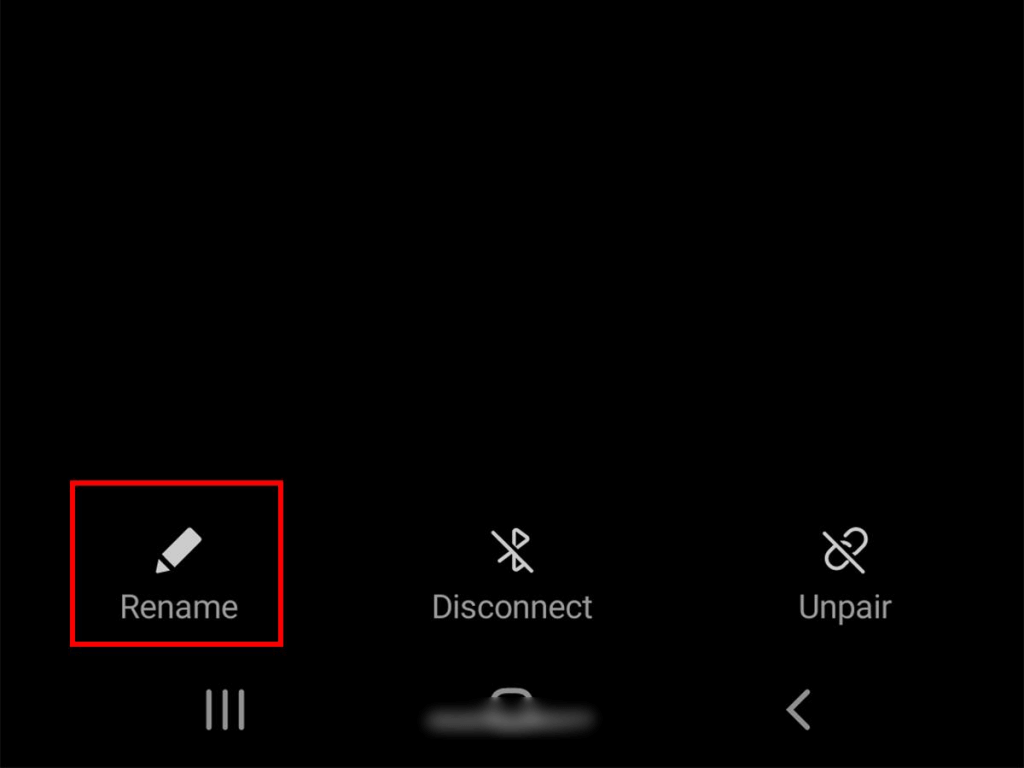 [4] Check the Bluetooth menu to see if your new name appears.
In Windows
Connecting your AirPods to your Windows 10 PC is achievable as long as your device has Bluetooth, which is a little tiresome. Your PC can also tweak and rename your connected AirPods if necessary.
[1] Select Control Panel > Hardware and Sound from the drop-down menu. And then select Devices and Printers.

[3] Right-click the AirPods you want to rename and select Properties from the drop-down menu. Edit the name of the Bluetooth device.

FAQs
Why can't I rename my Airpods?
The inability to remember the name "AirPods" is most likely a firmware bug that will be addressed in a future software release. You can just add a trailing space to the "AirPods" name until Apple fixes the problem. Make sure your AirPods are linked to your iOS smartphone before you begin.
How to update your Airpods?
>> Check whether the Airpods are connected to your iPhone or not.
>> Go to Settings > General > About in the Settings app.
>> Select the name of your AirPods from the drop-down menu.
>> Check your AirPods' firmware version. If it's 4C165, you're the latest version.
How to rename Airpods on Chromebook?
Unfortunately, you can't change the AirPods name on your Chromebook.
Was this article helpful?