Sony's PlayStation console has emerged into a popular gaming console in recent times. It is highly preferred to play high-end graphic games and stream media. PS devices can be reset and put back to its default setting any time you want. In other words, factory resetting PS4 & PS3 will give your console a fresh start just like you have purchased it newly. Upon resetting, everything including your photos, videos, games, and other private information will be deleted permanently. This will also wipe the hard drive and system software. Let us find how to hard reset and soft reset PS4 and PS3 Playstations using different methods.
When to Reset PlayStation?
You can reset PlayStation console for various reasons and we have some of the most common issues listed here.
PlayStation at times brings you errors and issues which needs to be fixed.
Similarly, it will freeze the videos while playing and you should fix it.
Sometimes a software glitch will prevent PS from booting up.
When you sell, trade and give your PS console to someone else, then reset it to wipe your personal data.
If you just want to refresh your PS system, factory reset will help you out (not recommended frequently).
How to Reset PlayStation 4
If you face any of the issues on PS4 as stated in the list above, then resetting it mandatory. Deactivate PSN account at first to reset PS4 (including PS4 Pro & PS4 Slim).
Pre-Requisite:
Sign in to your PS4 account
Internet connection
A. To Deactivate PSN Account,
For a detailed guide on how to deactivate or delete PSN account on PS4 & PS3, use this link How to Delete Account on PS4 Console.
(1). Select Settings option that resembles a briefcase on PS4 home screen.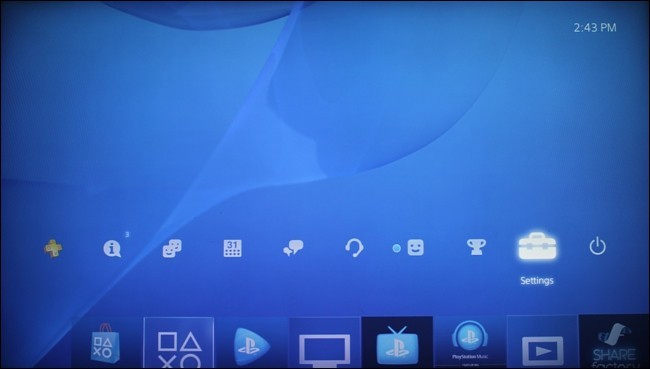 (2). Navigate to PlayStation Network/Account Management.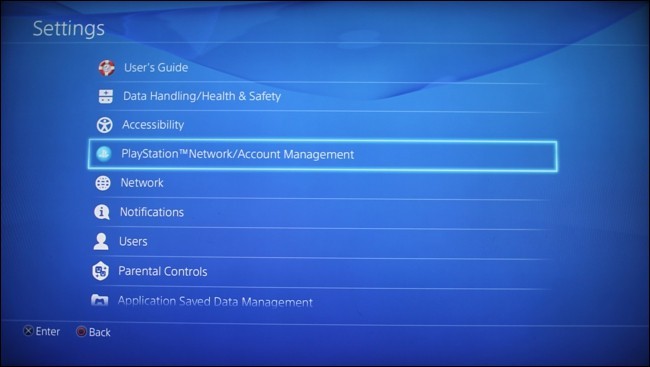 (3). Then choose Activate as Your Primary PS4 option.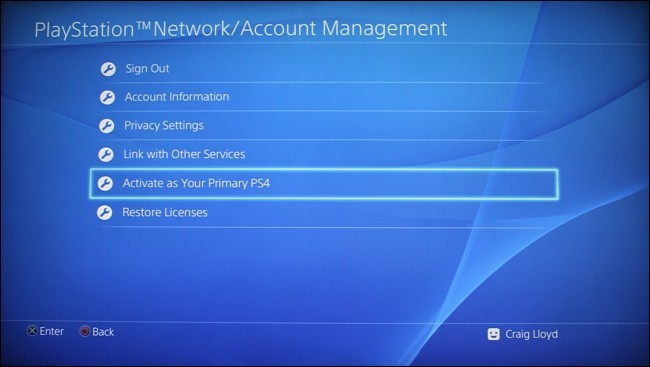 (4). Select Activate option while Deactivate will be greyed out.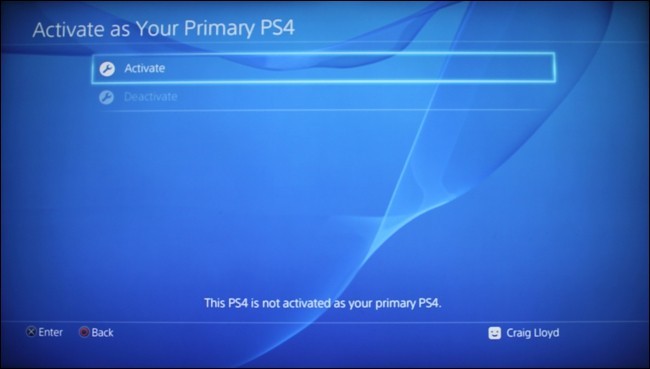 (5). On the next screen, click OK button.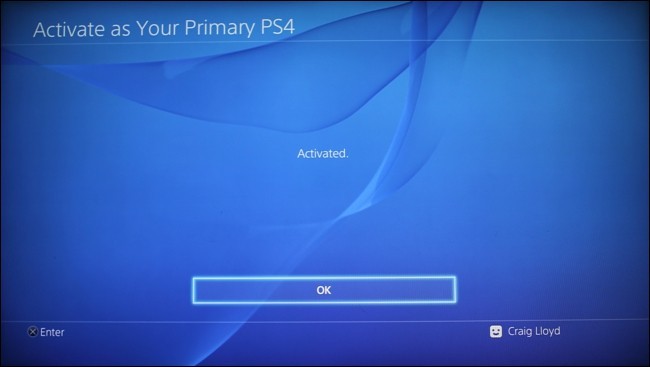 (6). Choose Activate as Your Primary PS4 option again.
(7). Now, select Deactivate option to delete your PlayStation account.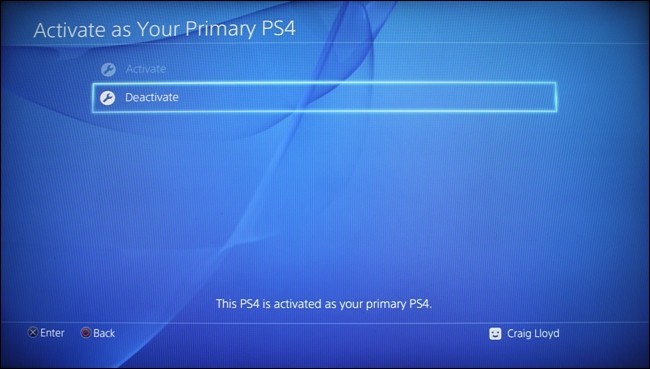 (8). Confirm action by selecting Yes and further click on OK.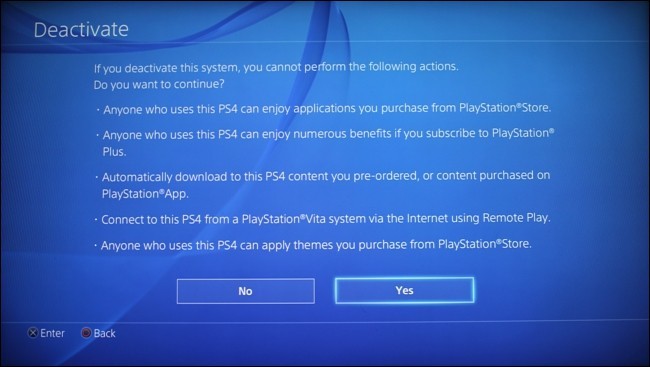 (9). PS4 will restart. Press PS button on the controller to go to main menu.
(10). Choose the user account on the next screen to go back to the PlayStation 4 main screen.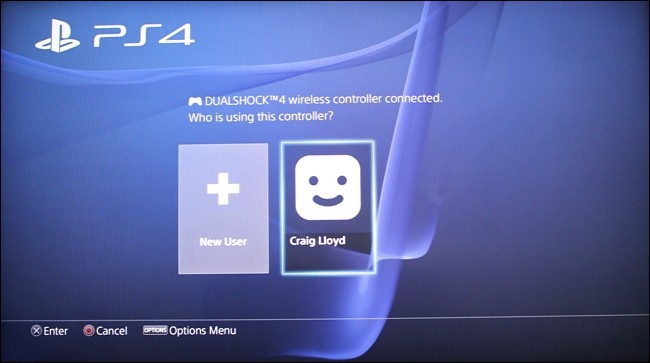 Note: This is different from the PSN account.
B. To Reset PlayStation 4,
Note: Make sure you have signed into your PS4 user account.
(1). Select Settings on PlayStation 4 console.
(2). Choose Initialization option under settings column.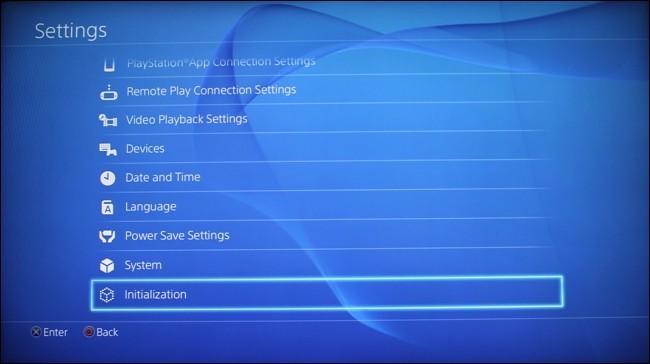 (3). Select Quick or Full option.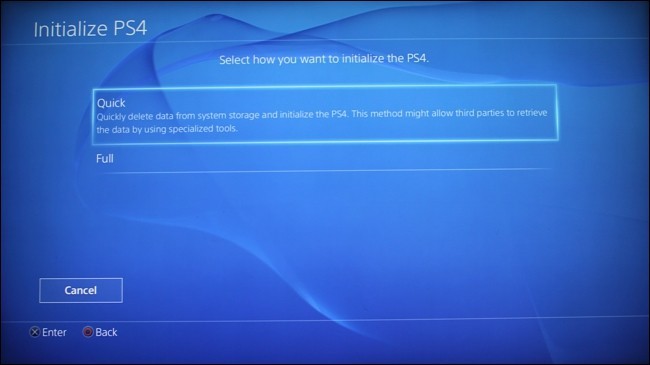 Note: Quick option will wipe all data quickly that allows third-parties to retrieve the data by specialized tools. Selecting Full will wipe all the data securely and don't let anyone recover the data.
(4). Choose Initialize button to confirm the action.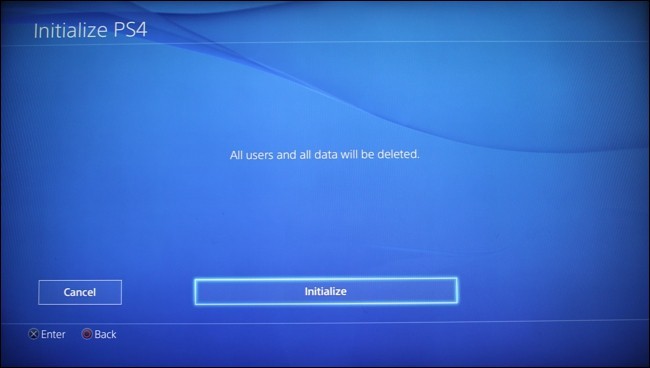 (5). Hit Yes button to confirm and let PS4 restart and initialize.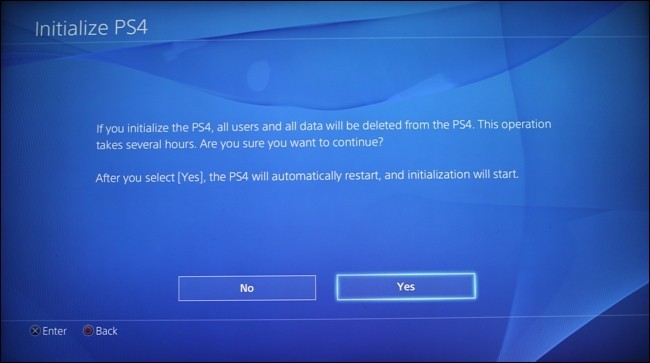 (6). Wait for PS4 to reboot. When the setup screen is shown, you shall connect the PS4 controller to console, using a USB cable.
(7). Turn off the console by pressing the power button until it beeps.
Try This!
If you aren't able to access Settings due to system software errors or any other errors, then reset PS4 from Safe Mode.
Turn off your PS4 to boot it into Safe Mode.
Hold down the power button till you hear beep sound twice.
Choose reset option between Restore Default/Initialize PS4/Reinstall System Software.
When you don't have any software issues, choose Initialize PS4 and pick between Quick/Full initialization.
How to Reset PlayStation 3
Like seen above, in the same way, you can hard reset or soft reset PS3 to original firmware using the following methods.
Reset PlayStation 3 Manually
You can hard reset PS3 manually when the device is frozen or when you want to perform reset under safe mode.
(1). Press and hold the power button of your PS3 for about 30 seconds to turn off completely.
(2). Wait for three beep sounds and PS3 will turn off automatically with a power indicator flashing in solid red.
(3). Now, press and hold the power key for 10 seconds to turn on PS3 after two short beeps.
Note: Do not turn on PS3 using the controller as it may not detect the device.
(4). Wait for the console to check for errors. It may take some time. Once done, PS3 will reset it.
Reset PlayStation 3 in Safe Mode
If you find PS3 freezing too often, then go for resetting PS3 in safe mode. Make sure you have backed up the data before you reset the PS3.
(1). Turn off the PS3 to enter into the Safe Mode.
(2). Now, press and hold the power button till you hear three beeps. With this, the device will power off and the light will turn red.
(3). Continue to hold the power button till you hear a rapid double beep.
(4). Release your finger when you see Connect the controller using USB. Press the PS button on the controller.
(5). Connect the controller to PS3 and choose from the available options on the Safe Mode.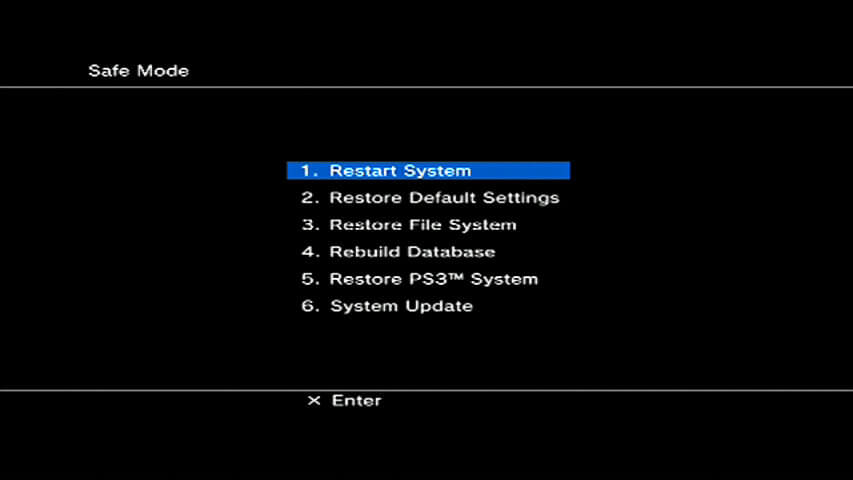 Note: It includes Restore File System/Rebuild Database/Restore PS3 System, and more.
Try This!
(1). Press and hold the Power key to turn on PlayStation 3.
(2). On the d-pad, press Left key and select Settings.
(3). Select System Settings option.
(4). Choose Restore PS3 System and then press X to agree to restore.
(5). Select between Quick Format or Full Format.
(6). Confirm resetting and once it is done, PS3 will start with the initialization.
In this way, your Sony PlayStation console can be wiped off clean and restored to its default factory settings.
Share us your opinion about this article as comments below. Get more updates, tips and tricks related to tech from our Twitter and Facebook page.
Was this article helpful?