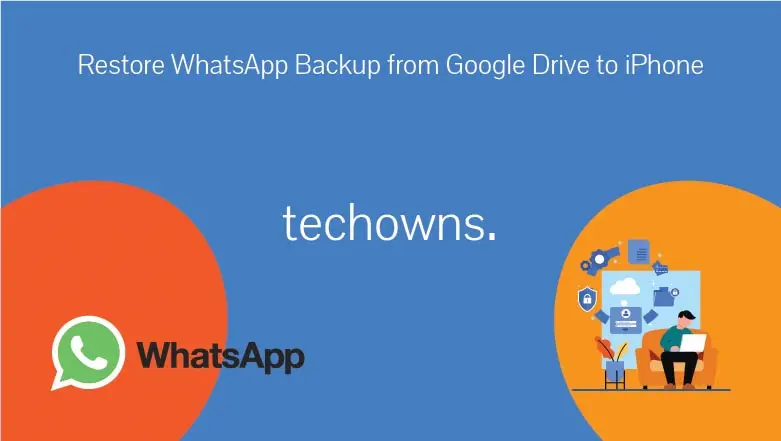 Google Drive backup helps to store all your data on the cloud. While switching to another device, you can use this backup to transfer data like contacts, media, apps data, etc., from old devices to new devices. Google Drive will only show when there is a backup file and when the backup was made. If you switch to iPhone, you cannot easily transfer data from Android to iPhone. Since iOS and Android are two different platforms, Google Drive is suitable for only Android users. Google Drive backs up the Android data, whereas iOS uses iCloud to back up the data. So it is impossible to transfer WhatsApp backup from Google Drive to iPhone. But don't worry, here in this article, we show how to restore WhatsApp backup from Google Drive to iPhone without losing your data.
How to Restore WhatsApp Backup From Google Drive to iPhone
Since it is impossible to restore WhatsApp backup from Google Drive to iPhone directly, we show you two different methods to restore it.
Through Email
Using Mobitrix WhatsApp Transfer
Restore WhatsApp Backup From Google Drive to iPhone through Email
1 – To restore WhatsApp, you would need to download the app and enter the necessary credentials. Then, select Restore on the dialog box after the installation.
2 – Open WhatsApp, select the three-dots on the top right corner and click Settings.
3 – Click the Export Chat option and choose to attach a file to the email.
4 – Enter the Email address and click Send.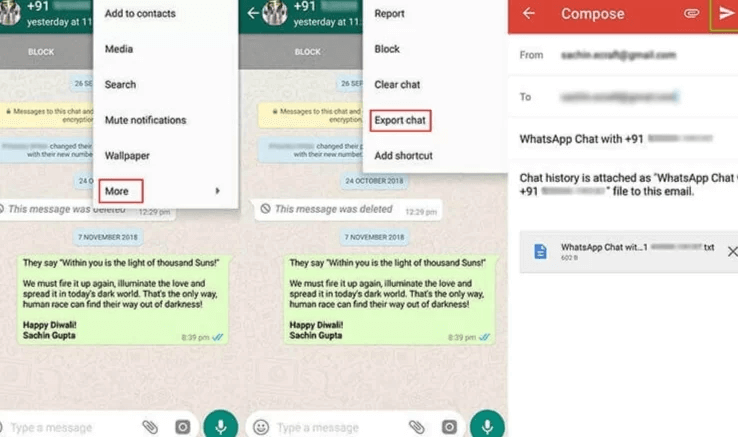 5 – Finally, open the email on your iPhone ad start downloading the attachment as text.
Restore WhatsApp Backup Using Mobitrix
As mentioned earlier, you are not officially allowed to restore WhatsApp backup from Google Drive to iPhone since the iOS is restricted by encryption protocol from Google Drive. So here, we are using the Mobitrix WhatsApp transfer tool to restore WhatsApp backup from Google Drive to iPhone directly. Before entering the steps, ensure that you have a WhatsApp backup to Google drive on your old Android phone.
1 – Open Google Drive on your new Android phone with the same account you used for WhatsApp backup.
2 – Reinstall and run WhatsApp app on your Android device.
3 – Verify the phone number as required [Ensure that you use the same phone number to create the backup].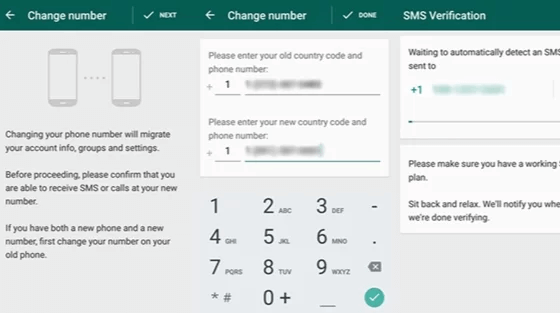 4 – After verification, it will detect your backup. Click the Restore button to confirm it.
5 – Install and open the Mobitrix app to transfer WhatsApp to your iPhone.
6 – Click on Transfer WhatsApp between devices.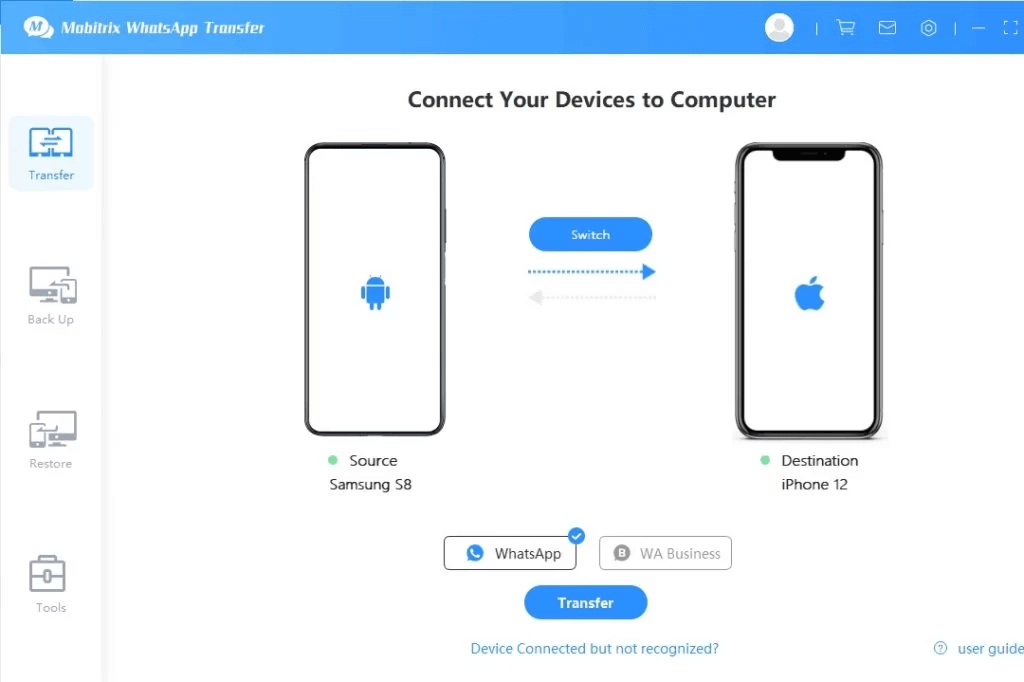 7 – Connect your device to the computer through a USB cable. Now, unlock the iPhone to allow the software to detect them.
8 – Once Mobitrix detects your devices, click on the Transfer button to start the transfer.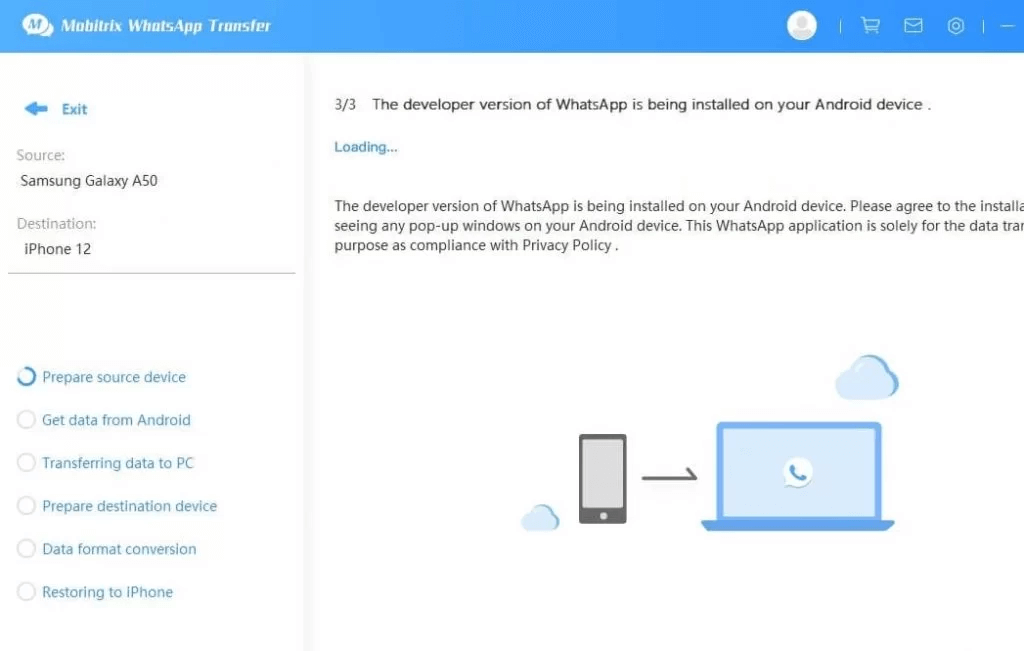 Note: Make sure that your device remains connected to the computer during the transfer process.
9 – Once the transfer gets over, you can resume access to your Whatsapp data on your iPhone.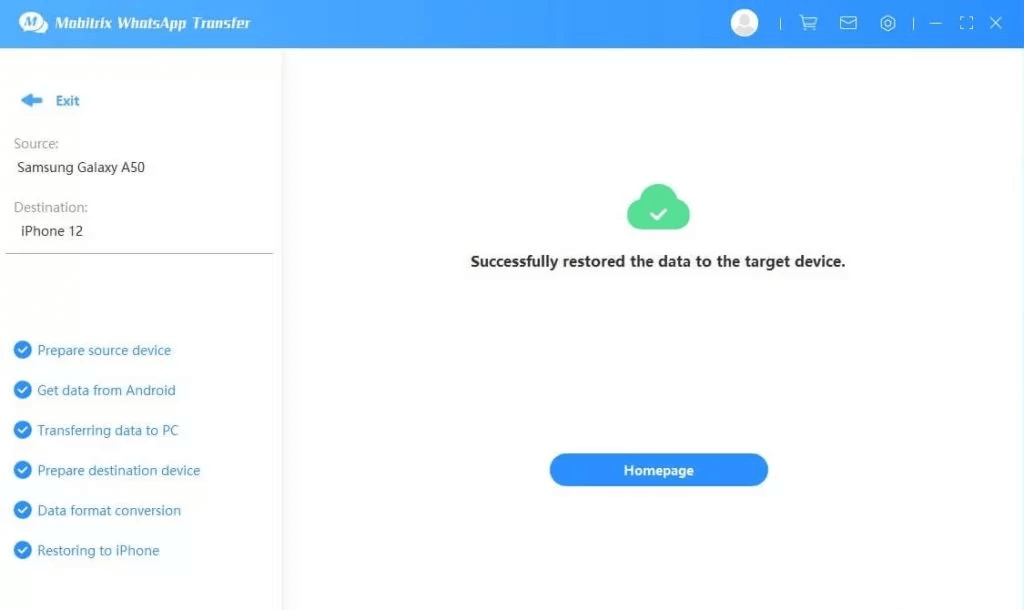 Related –
Bonus: Restore WhatsApp from iCloud to iPhone
You can even use iCloud to set up your iPhone or restore WhatsApp on your existing iPhone.
Open iPhone and go to Settings and click General.
Select Software Update and download the latest iOS updates.
Look over the latest backup and click Settings and open your Apple Account.
Click iCloud > Manage Storage and tap Backups.
Under backup select a device to check the details of the last backup.
Open Settings and click General > Reset > Erase All Content and Settings.
Go to Settings, click Apps & data and choose Restore from iCloud Backup.
You should Log In with your Apple ID. Click on Choose Backup.
Select WhatsApp Backup and remaining files from the list of available backups in iCloud.
Click on Restore and wait till your files get downloaded on your iPhone.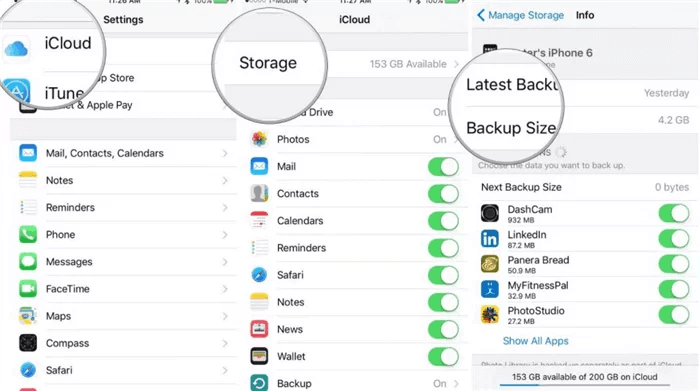 You can also use iCareFone, AppTrans for WhatsApp transfer too. If you have any queries related to this article, feel free to mention them in the below comments section.
Frequently Asked Questions
How to restore Contacts from Google Drive to iPhone?
>>On your iPhone, tap the Settings app tile.
>>Touch Contacts from the app list you see on the next screen.
>>Touch Add Account. If you've already synced a Google Account to your device, tap Accounts.
>>Open Add account > Google.
>>Follow the instructions to Sign In to your Google Account.
>>Choose which Google apps to sync with your device. You can update these settings at any time.
Tap Save.
>>To start syncing, open the 'Contacts' app on iPhone.
What to do when Whatsapp is not restoring on iPhone?
You can opt to migrate the backup file Google Drive to iCloud. However, Whatsapp on iOS does not officially support backup and restore from Google Drive due to some strict encryption policies set by Apple. Also, you can use third-party software like Mobitrix to do so.
Was this article helpful?