Facebook is one of the popular social media platforms that helps you to communicate with people all over the world. It allows you to share images, videos, posts, links, and much more with people worldwide. If you want to hide your post from someone, you can use the restricted feature on Facebook. Facebook allows you to restrict people from viewing your private posts without blocking them or removing them from your friend's list. The restricted person can only view your public information and post that you tagged them in. In this below guide, we will show you how to restrict someone on Facebook.
How to Restrict Someone on Facebook
You can restrict someone on Facebook using two different ways. Let us discuss both ways with the necessary screenshots.
Using Smartphone
Using PC
Steps to Restrict Someone on Facebook Using Mobile [iPhone/Android]
Quick guide: Go to the Search icon > search and find the Facebook friend > open his/her profile > Tap the Friends option > click Edit Friend List > select Restricted.
[1] Launch the Facebook application on your Android or iPhone.
[2] Tap the Search icon on the top right corner of the app.
[3] Enter the friend name you want to restrict and open their profile page.
[4] Tap the Friends option just below their profile photo.

[5] Click Edit Friend List under the list of options.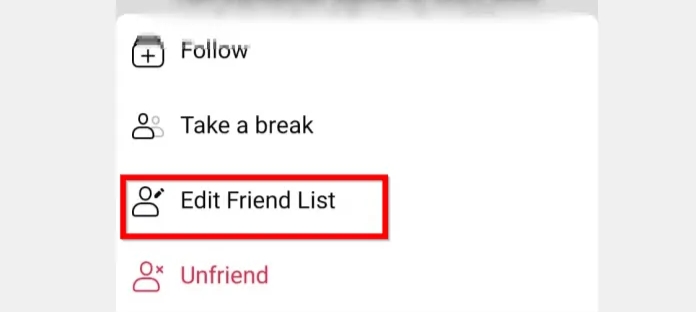 [6] Finally, select the Restricted option and tap Done.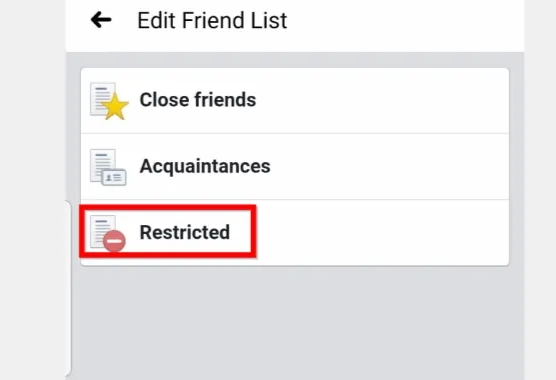 Steps to Restrict Someone on Facebook Using Computer
Quick guide: Go to person's profile page > click the Friends button > choose Edit Friend List > check the box stating Restricted.
[1] Open facebook.com on your PC web browser and log in with your account.
[2] Open the profile page of the friend you want to restrict. You can find them from your friend list or search their name in the search bar.
[3] Click the Friends button located below their profile photo.
[4] Click on Edit Friend List from the list of options.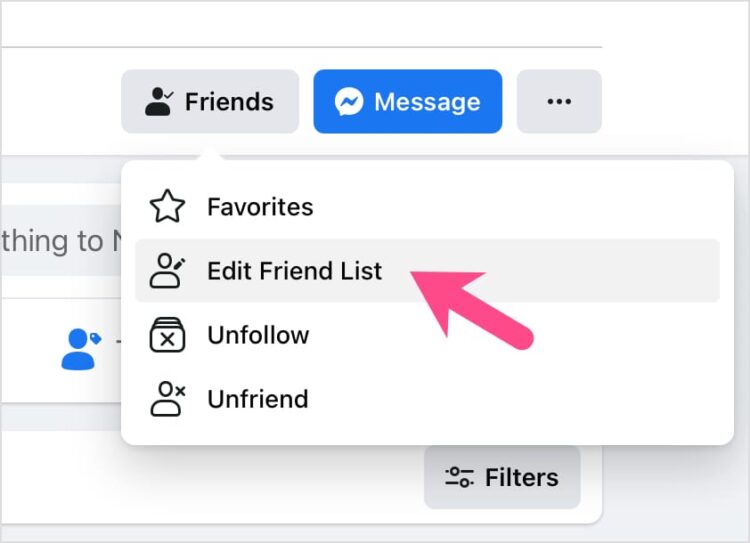 [5] Tick the checkbox next to Restricted. Finally, your friend will be added to your Restricted list.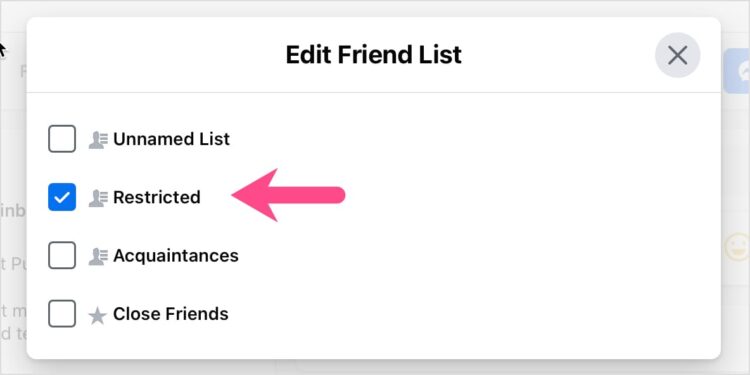 Related – How to Hide Likes on Facebook
Once you added your friend to the restricted list, they can only see your post when you marked it as public or if you tagged them. Through this, you can hide your post from your Facebook friend without blocking them.
Hope this section is useful to you. If you have any issues while restricting a person on Facebook, please mention them in the below comments section.
Was this article helpful?