The days of finding ways to record iPhone screen are gone. iPhone users running iOS 11 and later have built-in screen record tool to record interesting part of the live stream on social media, video calls, gaming videos and much more. You can send the recorded videos to your friends or upload it on social media like Facebook, Twitter, Instagram and many more. If you're curious to know how to record screen on iPhone, here is the guide to explain everything.
How to Bring Screen Record Shortcut to Control Center?
To record your iPhone screen, you have to ensure that the screen recording feature is easily accessible from the Control Center.
(1) Open Settings on your iPhone.
(2) Scroll down the screen and select Control Centre.
(3) On the next screen, click Customise Controls.
(4) Tap the + symbol located prior to the Screen Recording menu. If Screen Recording is already included to appear in Control Centre, close the tab and return to the main screen.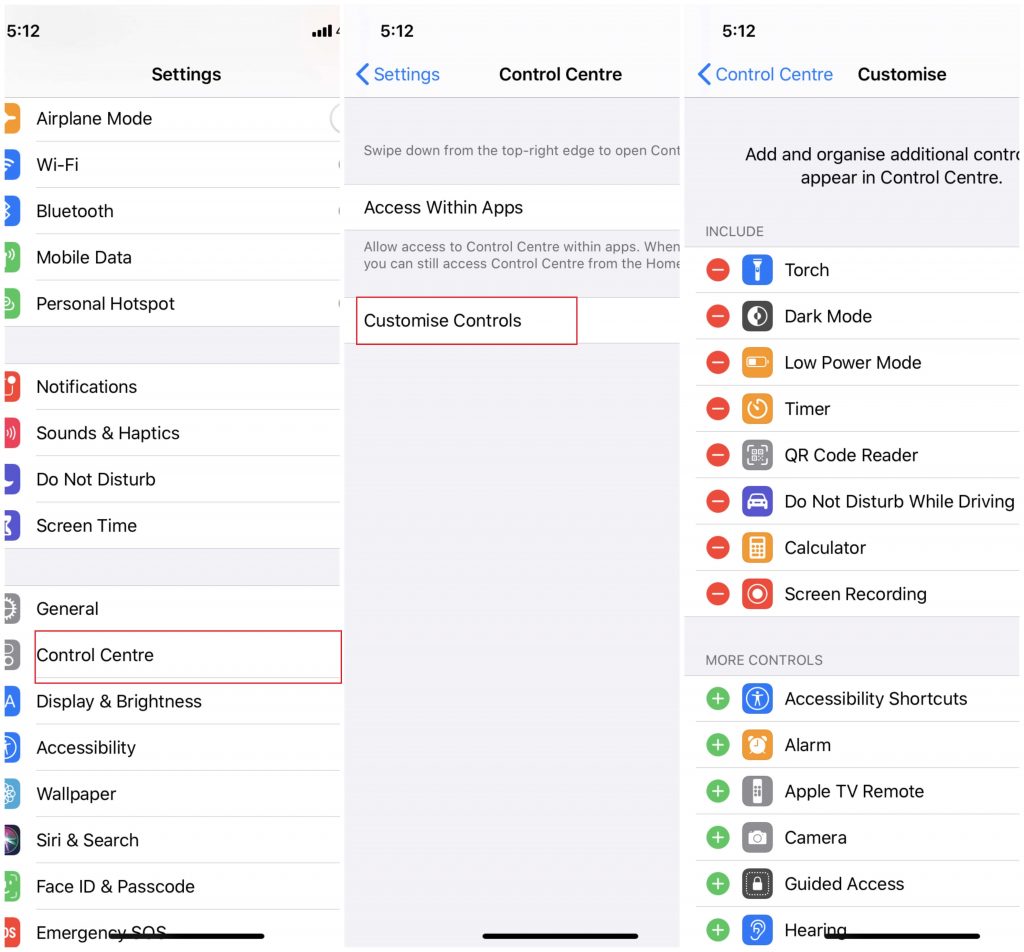 How to Screen Record on iPhone?
The following method works on all iPhone models including iPhone X, iPhone 11, iPhone 6, iPhone 7 and iPhone 8.
(1) Go the screen where you want to start recording.
(2) Open the control centre by swiping your iOS device from bottom.
Note: Users with iOS X and later need to swipe the screen from top to bottom for Control centre.
(3) Tap the Record button.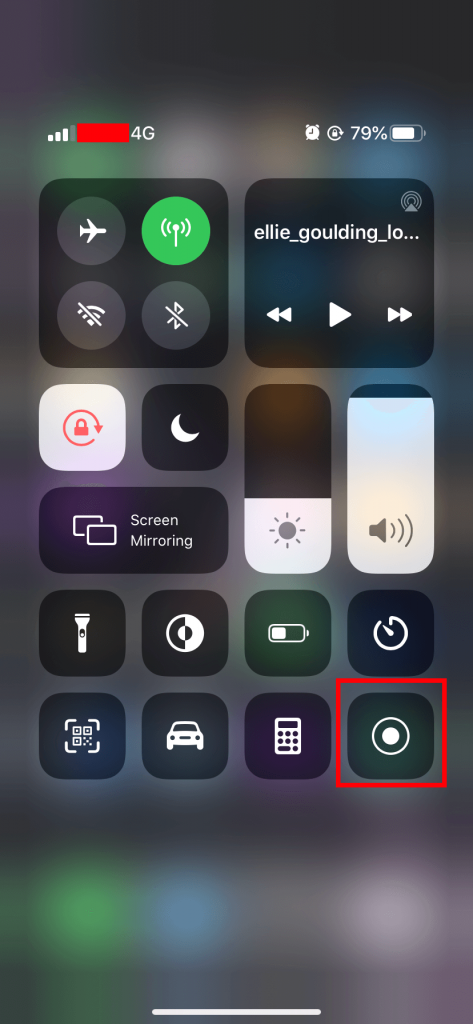 (4) After three seconds, everything on your iPhone screen will be recorded.
(5) To stop recording, click the red-colour time indicator on the top left screen of the iPhone.

(6) Select Stop.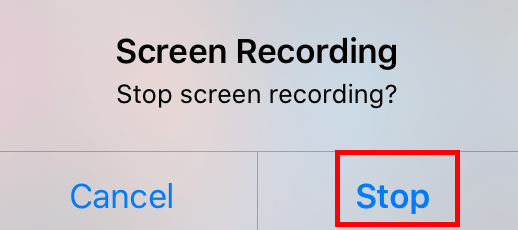 Tips: Screen recording on Android is entirely different from screen recording on iOS devices.
Find and Edit Videos
All the recorded can be accessed directly from the Photos app. If you want to edit the recorded video,
(1) Open the Photos app and find the recorded video.
(2) Tap the Edit option on the top right corner.
(3) The built-in editor gives you option to
add highlights and exposure
changing brightness and contrast
trim the video and few more.
Note: For advanced video editing features, you need to download third-party video editors on iPhone.
(4) After editing the video, click Done to save it.
(5) The video was saved as a new clip by keeping the original video.
Our Opinion
Now, you will know the way to record your iPhone screen. Keep in mind that some of the applications may not allow you to record the audio. At the same time, you can't record the screen while using screen mirroring. Apart from this, you can record all the activities on your screen and share it with your contacts.
Love to read more iPhone tutorials? Follow our Twitter and Facebook pages to read them instantly.
Was this article helpful?