FaceTime is the free online chat application developed by Apple to make audio, video calls with Apple Devices around the world. It is one of the pre-installed apps on iOS devices. Apple launched a new FaceTime feature called Screen share. It allows you to share your iOS screen during FaceTime sessions. While streaming movies or TV shows, the content will sync across devices, and both parties can access the controls. To Screen Share during FaceTime, your iOS device must run on iOS 15.1 and later. The latest version also lets you join Facetime calls from an Android device.
iOS/iPadOS 15 Update Supported Devices: iPhone 6s or later, iPhone SE first and second-gen, iPod touch 7th gen, iPad Air (2,3rd,4th gen), iPad Mini (4, 5th, 6th gen), iPad(6-9th gen), All iPad Pro models.
[1] Open the FaceTime app on your iPhone or iPad.
[2] Click New FaceTime and add the contact that you want to FaceTime/share your screen with.
[3] Tap the FaceTime button to start the video call.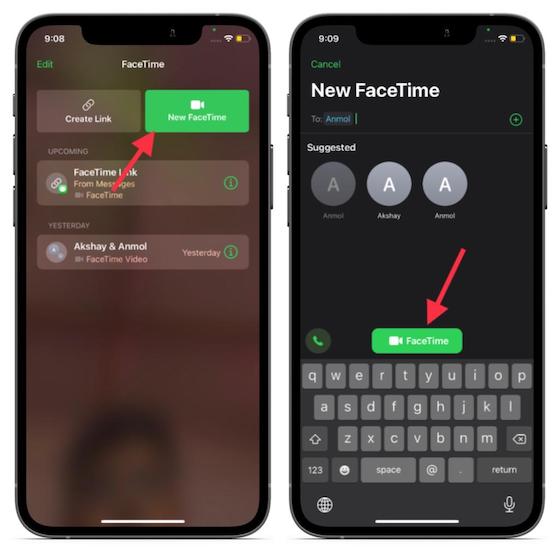 [4] Once the call is connected, tap on the Screen Share button at the upper-right corner of the new controls panel.
[5] Tap on Share My Screen.

[6] Now, your screen will be shared after a 3-second quick count down.
[7] Next, move to the app you want to screen share with your callers over FaceTime.
[1] In a FaceTime call, click Open next to the join Screen Sharing option.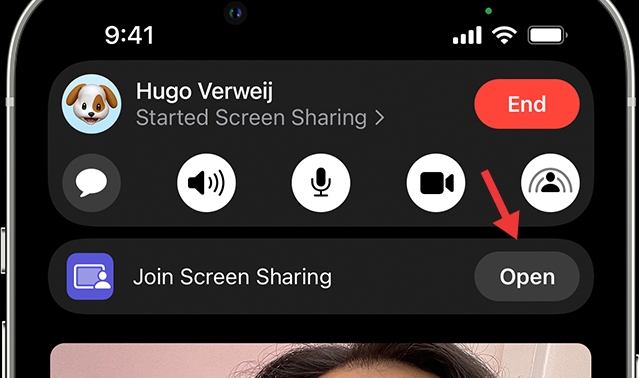 [2] To stop sharing your screen, tap the SharePlay icon again in the FaceTime Controls or just end the call.
You can also unhide the controls if you're not on FaceTime. Tap the green or blue in the status bar, and you can also turn off your display if you want to cut your camera too.
Ensure to update your iPhone to the latest iOS version to access all the above-mentioned features. During screen sharing, other people can see everything you're doing, so ensure that you're not opening anything sensitive which you don't want with others.
If you have any doubts about the above method, please specify in the comments section below. Visit the Techowns' Facebook and Twitter pages to view the other articles.
Was this article helpful?